India is a place like no other. Explore a variety of unique landscapes, relax on India's beaches, get lost in religious sites, and visit cities that millions of people call home.
Welcome to India, the most colorful country in the world. Let me tell you upfront, India isn't for everyone. It's a place that will push you to your boundaries and even further. A trip to India will stay in your memory forever, it's a deep experience. Personally I felt India was like a trip to the past. It's a completely different world. The mix of traditional living and the modern world is incredibly fascinating.
Visiting India can be extremely overwhelming, especially for the inexperienced traveler. Make sure to be prepared before you go, and stay on top of all the things you need for your India trip, from vaccinations to visas. Most travelers do need a visa for India, more information about visas at the end of this article. Just scroll further down...
So... how did I experienced India? Even though I consider myself as an experienced traveler, India was the first place (after visiting more than 50 countries) that gave me a culture shock. It took me a couple of days to adjust to the chaos, the poverty, the loud noises, and all the crazy things, that you'll see only in India!
If you're a fair-skinned person, be aware that you will be a magnet for many Indians, especially for kids and young adults. They absolutely loved to take pictures of me, or more importantly, with me. 
All I can say is, don't analyze everything, and don't compare – because India is incomparable. This country will give you magical moments that will change the way you see the world. Come to India with an open heart and an open mind, and I'll promise, you'll learn a valuable lesson. 
Let's get started... Are you ready for an intense journey?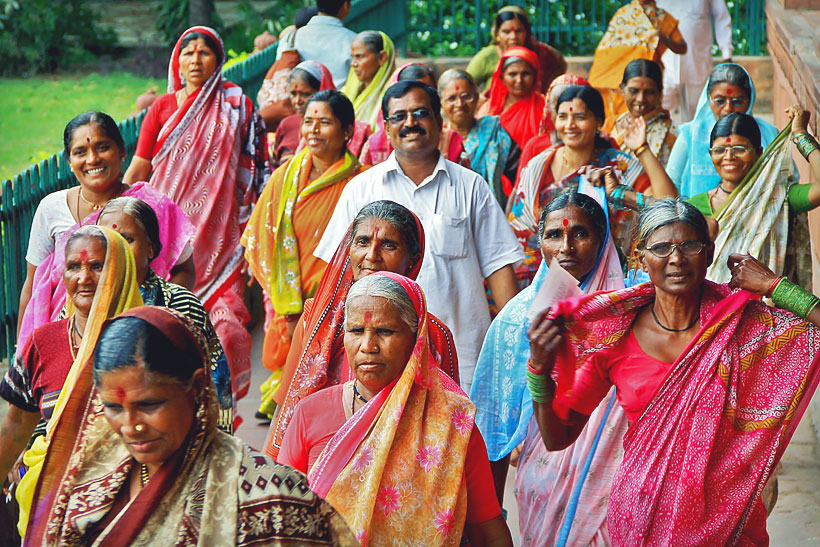 Where to go in India?
---
India is a huge country with plenty of top destinations to explore. There is an incredible amount of historical places to visit in India, it can be a daunting task to decide where to go.
If you're not into history, there are plenty of more things to do in India. From the beaches in Goa to the mountains in the Himalayas, from the million metropolis like Mumbai to sleepy villages like Hampi... You will find almost everything in India you can imagine!
Here are some of my favorite places to see and things to do in India. Enjoy!
Agra is one of India's most visited places in the country, and home to the majestic Taj Mahal. Believe it or not, it's truly a magical building, just as beautiful as you have heard. The Taj Mahal is one of most amazing man-made monuments to date, in fact the domed marble palace is also one of the Seven Wonders of the World.
In addition to the Taj Mahal, Agra has plenty of other spots you should visit, such as Fatehpur Sikri, Agra Fort, Akbar's tomb, Ram Bagh and Sikandra fort.
---
#02 | KASHMIR
Kashmir is completely different than the rest of India. It's like the Switzerland of India, with cool temperatures and an alpine scenery.
Some of the major attractions in Kashmir are its beautiful snow-clad peaks in winter, emerald green valleys in summer, timeless monasteries, waterfalls, lakes, gardens, and the list goes on and on...
One thing you definitely must do is taking a boat ride on Dai Lake in Srinagar. The lake is incredibly photogenic, with floating markets, taxi boats looking like gondolas, wooden houseboats and misty mountains in the backdrop. 
---
#03 | AMRITSAR
Amritsar is all about the magnificent Golden Temple, also referred as Sri Harmandir Sahib or Sri Darbar Sahib.
The Golden Temple is a holistic and religious site to the Sikhs, and a true symbol of human brotherhood and equality.
The shrine is one of India's most humbling temples, it has four entrances from all four directions, signifying that we all are equally welcome.
Come early in the morning and watch the sun rising over the Golden Temple, it's absolutely magical.
---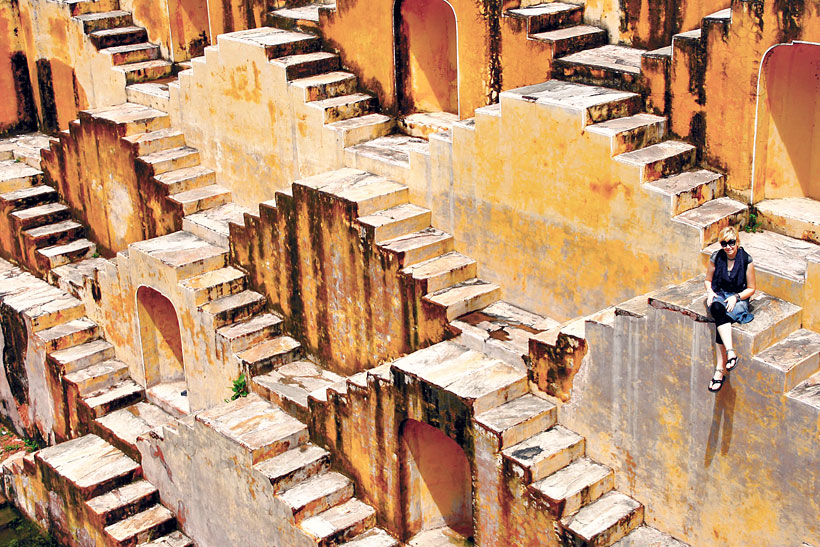 Jaipur is such a colorful place with plenty of historical sites to explore. You can visit Amber Fort in Amer, it looks like straight out of a fairy-tale! Don't miss the pink-colored honeycomb Hawa Mahal, also known as the 'Palace of Winds'. Both of them are popular spots to visit for locals and tourists, better go early to avoid all the crowds.
My favorite place near Jaipur was Chand Baori, a thousand years old stepwell, located in a village called Abhaneri. You will see stairs all over, leading the way down to a bath. It's an amazing place for taking images, absolutely surreal. 
---
Welcome to Jodhpur, also known as the Blue City. You must visit the Mehrangarh Fort of Jodhpur (Thar Desert), a spectacular architectural masterpiece. The fort is built on rocky hills that rises 400 feet.
Mehrangarh is one of the largest forts in India, a monument of great power, prestige and history. 
Don't miss the Old City, too, it's an endless maze of medieval streets, filled with colorful bazaars and small shops that sell souvenirs, saris, decorations, well... pretty much everything you can imagine... 
---
#06 | GOA
If exotic beaches and spa activities are more your thing, then you must visit Goa! It's a fabulous place to relax, meet fellow travelers, do windsurfing, water-ski or visit forts in the surrounding area (such as the Alorna and Chapora Fort).
The beaches there are pretty nice (OK not as good as in the Philippines). What's better than to look at the sunset, sitting under a coconut tree and sipping on a cocktail?
I probably spent half of my India trip in Goa, just because I felt so comfortable there. It's probably the most westernized place you can find in India, so if you struggle with a culture shock, start with Goa.
---
#07 | NEW DELHI
India´s capital is not for everyone. New Delhi is such a crazy and chaotic place, unfortunately with loads of poverty. Stay safe and don't carry your valuables around when exploring the city.
But Delhi is also like the Rome of Asia, with countless historical sites to visit. From the gorgeous flower-shaped Lotus Temple to Qutb Minar, the tallest brick minaret in the world –Delhi offers plenty of fascinating places to visit and explore.
Don't miss the famous Red Fort, a testament to the design capabilities of medieval Indian engineers Also the Humayun's tomb is impressive, definitely worth a visit.
---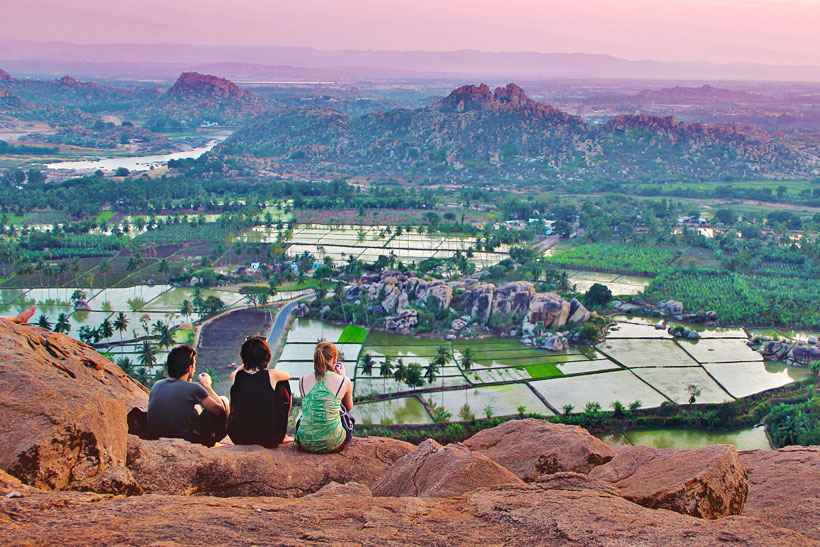 Hampi stole my heart. If you're looking for a peaceful getaway, don't look further! This place is a true gem, a surreal fairy-tale village with ruins, lakes, boulders, surrounded by lush rice paddies.
I ended up staying three weeks in Hampi, because I fell in love with the relaxed atmosphere and the stunning surroundings. You can explore the ancient ruins and temples around Hampi, or climb up the Monkey Temple for a spectacular panorama view over the town.
---
If you love tea, you simply have to visit Darjeeling in the mountainous Himalayan foothills. People call it the ''Queen of the Hills'', it produces some of the world's most popular (and delicious) teas. 
If you don't like tea, you should go, too, because there is so much more to see! You can visit some Buddhist monasteries, or explore the colonial architecture in town. A visit to Darjeeling includes spectacular views of the majestic Mount Kangchenjunga, one of the highest peaks in the world.
---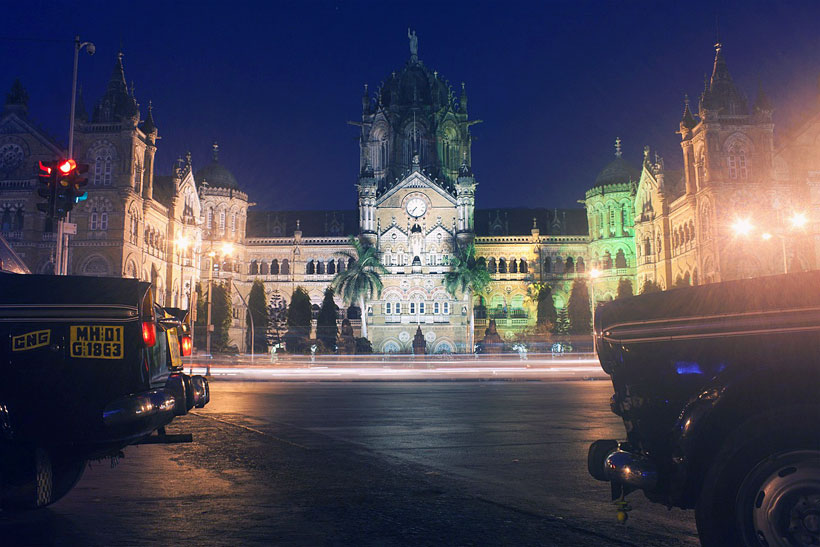 Mumbai (formerly known as Bombay) is a city with many faces. From glitzy Bollywood to the biggest slums of Asia, the city can be extremely overwhelming for first-time visitors. Mumbai is a place with an endless energy, densely populated, always loud and quite polluted. Be warned, you'll either love it or hate it.
I was surprised to find out that Mumbai actually has quite a vibrant nightlife. It's one of the very rare places in India where I enjoyed going out and spending time with friends at bars and night clubs. Although I should mention that clubs close early, all over India.
The best places to visit in Mumbai are the Gateway of India, a must-see sight! It's located right on the waterfront in the south part of Mumbai and overlooks the Arabian Sea. Right beside is an excellent variety of street foods. If you're into caves, check out the Elephanta caves or Kanheri caves.
Do I need a Visa for India (and how does it work)?
---
The short answer: Yes, you probably need a visa for India. If you are a travel junkie like me, you should know that a visa is mandatory for many places. The good news is, it's easy for most people to get a visa for India. You don't need to make an appointment at an Indian embassy – or even worse: travel hundreds of kilometers to get to the nearest consulate. Just get your visa online, it's simple!
How to get a Visa for India
All you need is a computer, tablet or smart phone, plus a printer. And your passport, valid for another six months at least. iVisa.com is a reliable website to get your travel visas done within a short time. Just fill out the application form, pay your visa fee, wait for the email confirmation with the visa, and print it. That's it! 
If you're in a super hurry, you can get you a visa done within 24 hours. iVisa also offers eVisas for plenty of other countries such as Argentina, Australia, Bahrain, Canada, India, Kenya, Malaysia, Myanmar, Sri Lanka, Turkey, Vietnam, and USA. Just apply online and start planning your travels from the comfort of your home.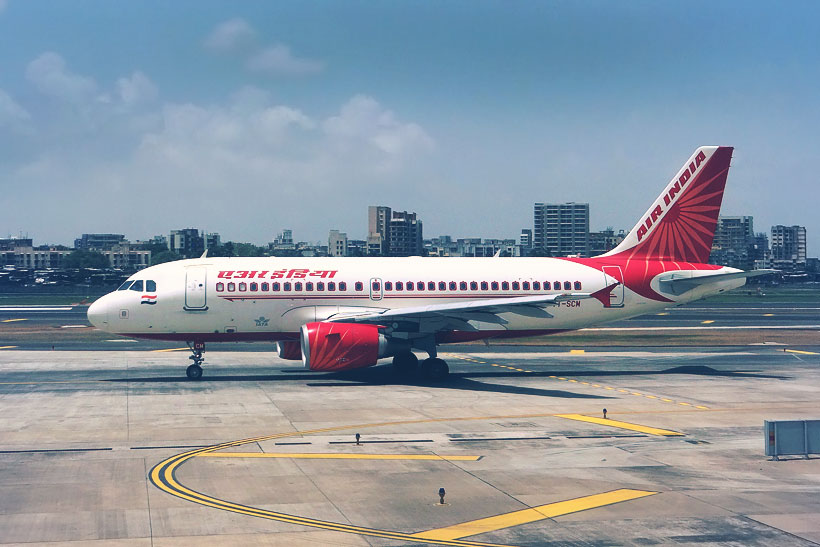 Cheap Flights to India
---
There are several budget airlines that connects India with the rest of the world. You can find great deals all year round. I highly recommend Skyscanner for finding the cheapest airfare to India. It's my favorite tool to book flights.. Try it!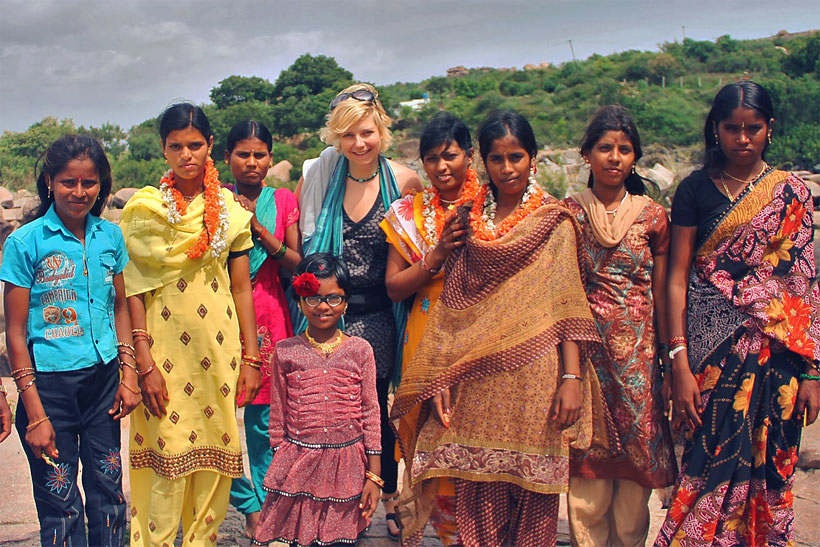 I hope you enjoyed all these photos of India, but even more, I wish you can explore India for yourself. It's a magical country that everyone should visit, at least once in a lifetime.
Happy travels to you, have a safe trip to India and come back enlightened. Or lighter. That will possibly happen, too... :)
Thank you for reading.
If you like this article, please share.