You have only 1 day in Singapore? Relax, I've got you covered! This itinerary includes the best sights and things to do in Singapore, and how to enjoy this vibrant island in 24 hours!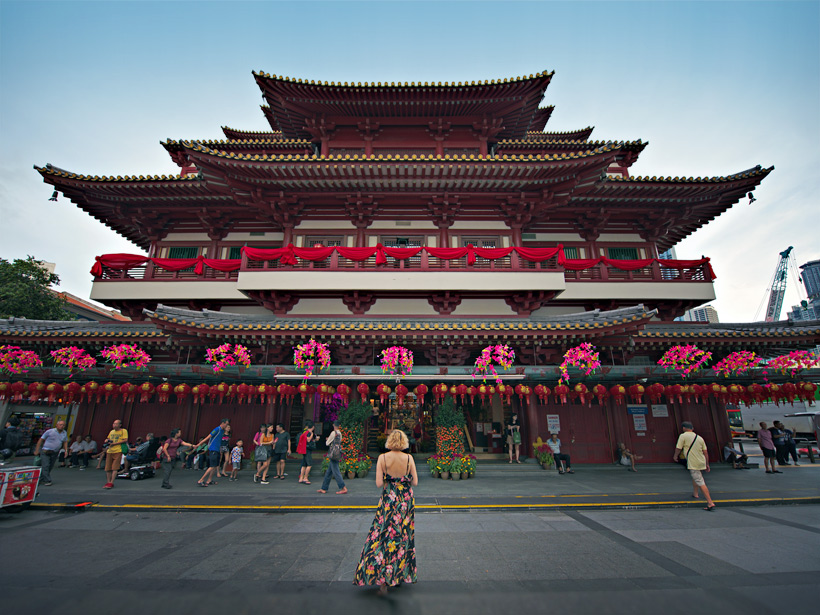 Welcome to Singapore. Most people come here only for a quick layover, although there are plenty things to do in Singapore, this blog post is for those who come only for a short visit to Singapore. You only have a couple of hours? Or maybe just a day and a night in Singapore? This blog post is made for you. If you stay more than 24 hours in Singapore, please also check my other blog post Singapore in 3 days, it will give you plenty of ideas.
Singapore, once a small island that soon became an economic powerhouse over just a short period of time; a country that today is known to be one of the cleanest and safest places on the planet. With a population of just 5.61 million people, some would say that this entire country is smaller than most capital cities. And yet, with such a small area to call home, Singapore has more than enough to see and witness. A vibrant culture, owing to its mixed bag of races and traditions, an array of beautifully constructed landscapes and a skyline to be envious of, the home of the Merlion can be paradise for a traveler who loves walking and exploring.
Food in Singapore
Singapore is an absolute foodie heaven, with affordable hawker centers and food courts on every corner, where you can enjoy any kind of Asian, as well as Western cuisine! The amount of restaurants and food stalls can be quite overwhelming, if you're not sure where to start, I recommend going on a Singapore food tour with a local insider! It's a win-win, you'll enjoy the best flavours of authentic local cuisine, while learning more about Singapore's food culture, which is heavily influenced by Chinese, Malay and Indian flavours.
Weather and Climate in Singapore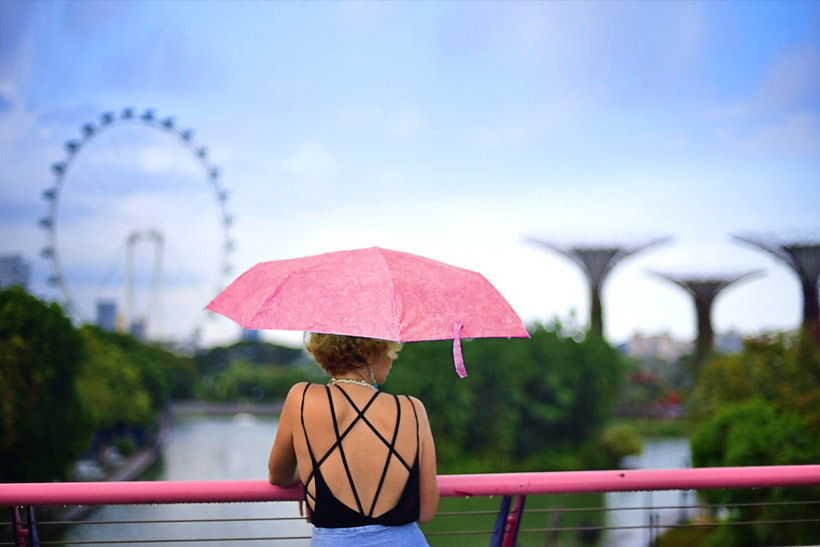 Singapore has typically humid climate throughout the year, and the sun can get quite hot and piercing, so I made sure to always carry an umbrella with me for shade and rain showers, just in case. Don't forget to apply plenty sunscreen to avoid any sunburn.
Orchard Road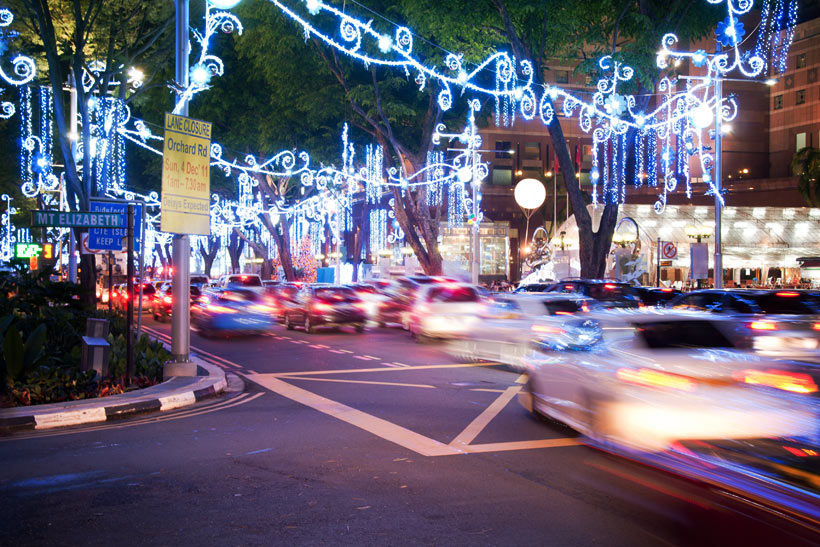 If shopping is one of the reasons you came to Singapore, head straight to Orchard Road, with stores from the biggest brands in the world to local delectables for a bargain. The famous road is a shopper's paradise and the street performer's stage, there's never a dull moment in this long stretch. Let's start with Ion Orchard, Plaza Singapura, and Wisma Atria, some of the bigger malls that are absolutely magnificent just to look at.
I started off with a quick breakfast at Food Republic (the food court inside Wisma Atria), complete with a hot cup of traditional Singaporean coffee. This place is perfect to try all kinds of the local cuisine for inexpensive prices.
Although I must admit, especially during the holiday season, Orchard Road is best to be visited at night, where the streets are flanked with lights and decorations. The theme for the recent holiday season was "Disney," and no stone was left unturned to make the entire block look like a tiny Disney paradise! And even if you don't want to shop, you can simply enjoy some ice cream while watching a talented singer or magician perform for the crowds.
Tiong Bahru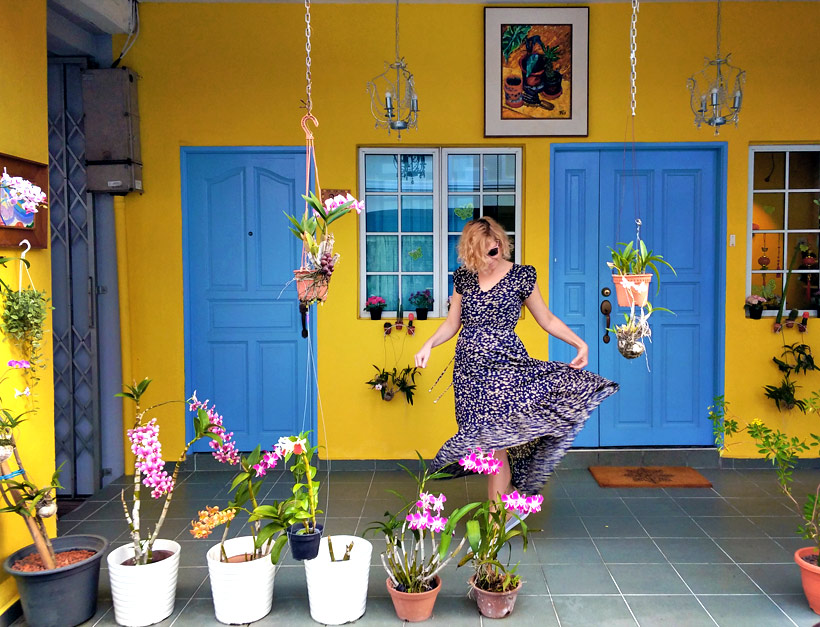 A trip to Tiong Bahru is like a trip back in time, this is one of the oldest housing colony in Singapore. It's a charming neighborhood with art deco architecture from 1920 which looks so different from the modern skyline. There's a rather homely and warm feeling to this place, and you'll find Instagrammable places literally on every corner.
I recommend to wander around here for an hour or two, you'll stumble upon street art, antique book stores, quirky boutiques and hipster cafes in that area, here are some of my favorites:
Tiong Bahru Bakery - Best croissants in town, made by a celebrity baker
Chapter 55 - You must try their homemade ice cream, maybe paired with some waffles
Flock Cafe - Extensive coffee menu with items such as Banana Caramel Latte or Orange Cinnamon Mocha
Dustbunny Vintage - A boutique for vintage clothing, you can find some rare outfits and designer bags
Books Actually - A must see book store, including antiques and all kinds of random vintage stuff
Sentosa Island
One of the most amazing things about Singapore is that you can reach a pristine beach within 15 minutes from urban downtown. Singapore doesn't have an inhabitable natural beach, so they just went ahead and created one! The Sentosa Resorts World is simply amazing, with enough activities to indulge in for both small and large groups. 
There are three beach areas here, including a nightclub that is quite active on the weekends. The other must-see attraction? Universal Studios. And if beautiful views are your thing, the Cable Car ride from Mount Faber to Sentosa Island is a whole other experience in itself. 
Singapore Flyer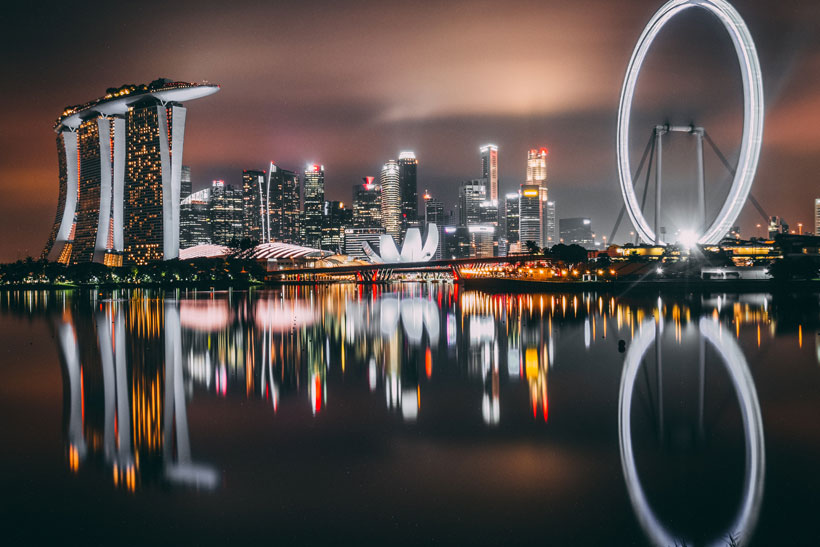 For people who come only for a few hours to Singapore, I recommend heading straight to the Singapore Flyer - a gigantic Ferris wheel. The 30 minutes trip with the capsule gives you a breathtaking overview of the city, enveloped in its majesty and aesthetics: Marina Bay with its iconic Merlion, on the opposite side you'll see the world's most desired hotel, Marina Bay Sands - and just behind you can spot Gardens by the Bay with its futuristic super trees. 
The Singapore Flyer is a perfect place to see some of the most popular sights of Singapore within a short time frame. Admission is S$33 for adults, S$24 for seniors (above 60 years old) and S$21 for children, aged 3-12 years old.
Clarke Quay and Boat Quay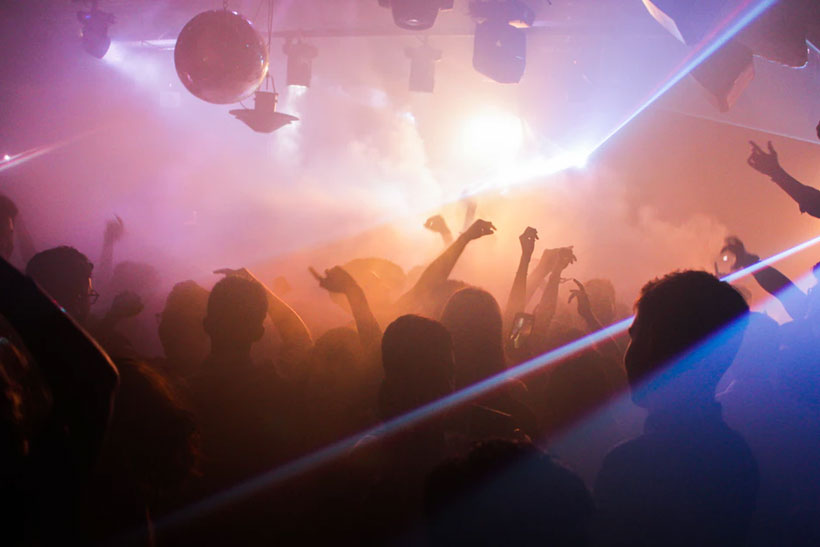 If you have a night in Singapore and sleeping isn't on your agenda, Clarke Quay is the place to go! The Riverpoint Bridge is brimming with people by 8 pm, drinking beers and chatting away. On either side, the bridge is flanked by the river, with beautifully lit up boat restaurants just floating around.
Clarke Quay area is the place to be if you want to party all night, with tons of nightclubs and lounges to choose from. Some of the most popular clubs are Zouk and Attica, surrounded by other smaller themed clubs that are buzzing with energy and people dancing till the wee hours of the morning. The vibe here is amazing, almost infectious, and can get you into the groove!
If nightclubs aren't your thing, head further down to Boat Quay on the opposite side, with plenty of pubs and bars to choose from. If you're on a budget, there is a 7-11 bar, with tables overlooking the river. Draught beer is just under $5 a glass, this is one of the cheapest places in town to have a drink!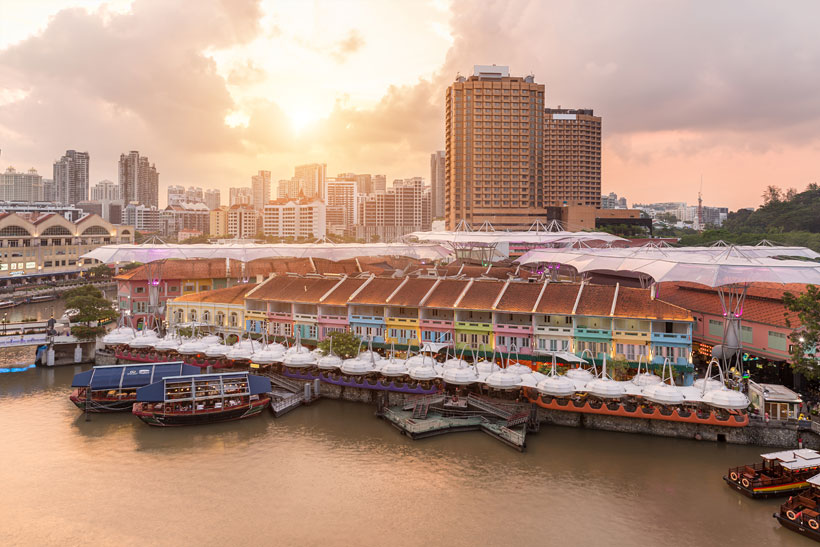 Getting around in Singapore
Singapore can be perfectly explored on foot. The pedestrian walks are very convenient here, and transport is never an issue. Singapore has one of the most organized transportation networks in the world. Both the bus network and the MRT network are extremely convenient to use, as long as you get an MRT or EZ Link card and top it up with a few Singapore dollars. This is a much easier option when compared to traveling by taxi, although taxis are quite affordable in Singapore. I use Grab and Gojek for cheaper cab rides.
From the Airport:
The cheaper option is the train. Walk to the MRT station between Terminal 2 and 3. Trains are great if you travel light. If you have a lot of luggage, you might want to opt for a taxi, which will cost about SG$20 -30 (US$15-22) for a ride downtown.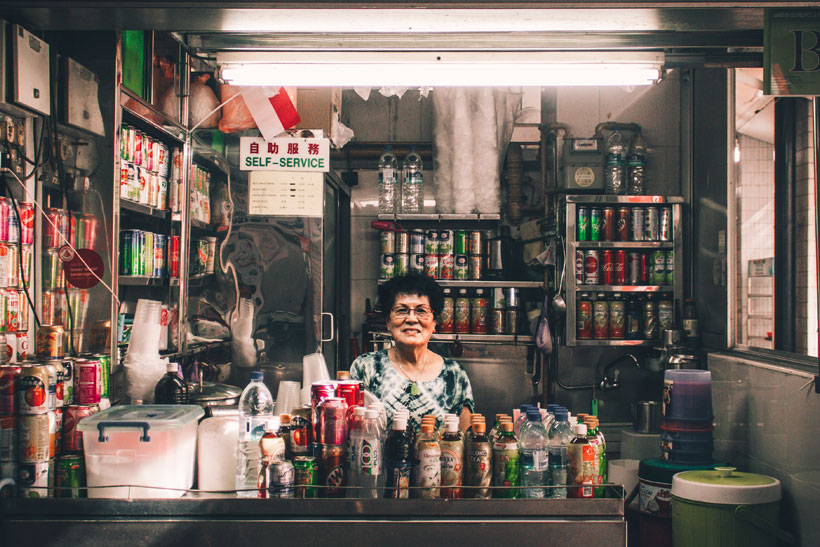 24 hours may not seem like a lot of time as a traveler, and yet there's so much more to visit and view in Singapore... My experience was simply magnificent, as each new nook and street made me wonder how much thought and genius had gone into creating such a meticulous country.
I hope you enjoyed this guide and I'd love to ear about your experience with Singapore in the comments! Safe travels!
PS: I ended up staying much longer in Singapore than I had planned for, I made fantastic friends here and now this place actually feels like home. If you can, STAY LONGER! You won't regret! :)
More Blog Posts about Singapore
Thank you for reading. If you like this article, please share! 
---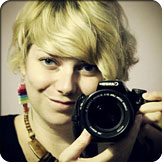 About the Author:
Sabrina Iovino started JustOneWayTicket.com in 2012. She's half German, half Italian and has traveled to 70+ countries around the globe. She feels weird to write about herself in the third person, so she'll switch now. Let's restart:
Hi, I'm Sab! This is my blog and I write about the things I love. Mostly. 
Follow me on Facebook | Instagram | Pinterest | YouTube | Twitter
---