3 Underrated Places In Bali You Must Visit Before They Become Popular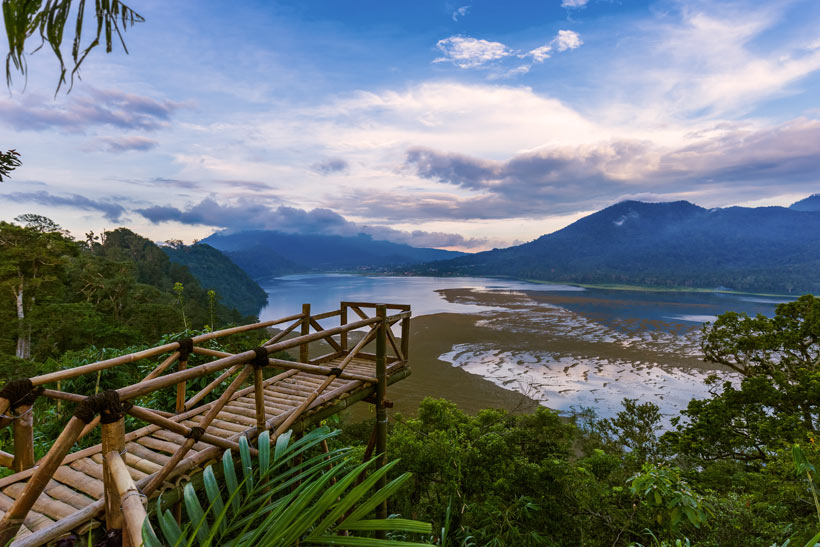 Bali is more than just an island, it's a place with plenty of culture and diversity, to no surprise it became one of the most popular travel destinations in South East Asia. People who came here 10 years ago (including myself), will say Bali is nowadays overrun with tourists. The truth is, with a size of 5,780 km², it's quite a large island and there is still plenty of space left to explore.
This blog post will cover 3 lesser known places in Bali that will go beyond the typical tourist hot spots. They are developed enough to feel comfortable, but still far away from mass tourism. If you plan a trip to Bali, you might find this article helpful. Let's get started!
Pemuteran is located far away in the northwest corner of Bali, it's a perfect place to unwind and relax. The laid-back fishing village offers spectacular views, with black sand beaches, calm waters and majestic mountains in the backdrop. There are fewer tourists here than in other places in Bali, and those who will find their way to Pemuteran, come mostly for the undersea wonders offshore.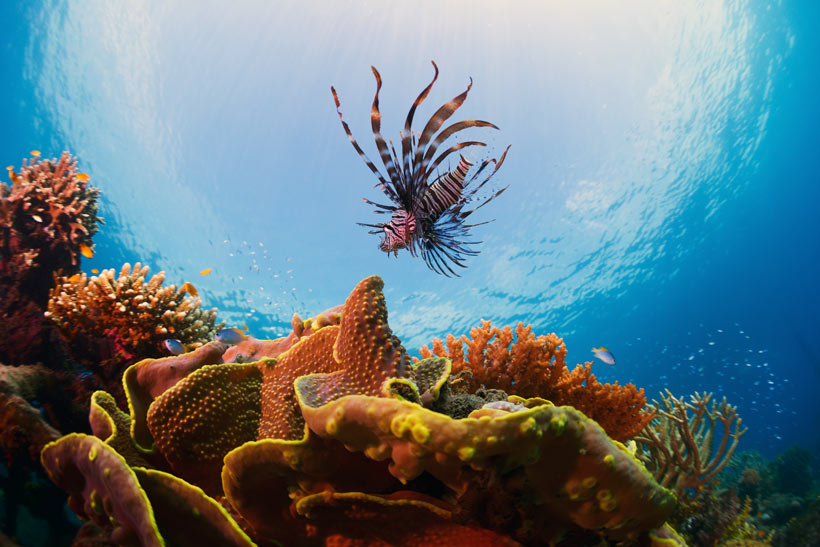 Pemuteran hosts the largest artificial Biorock reef projection on this planet, and the best thing, it's free to explore the reef! With several colorful coral gardens to discover underwater, snorkeling and diving are some of the major activities in Pemuteran. If you're not into water activities, there is plenty more things to do in Pemuteran!
A few kilometers east of Pemuteran is a Monkey Temple (with loads of monkeys obviously), that will offer a fantastic photo opp as you'll have the beach and the ocean in the backdrop. Make sure to hold on / secure all your valuables, as monkeys tend to grab anything they can. That's how I lost my sunglasses in Bali :)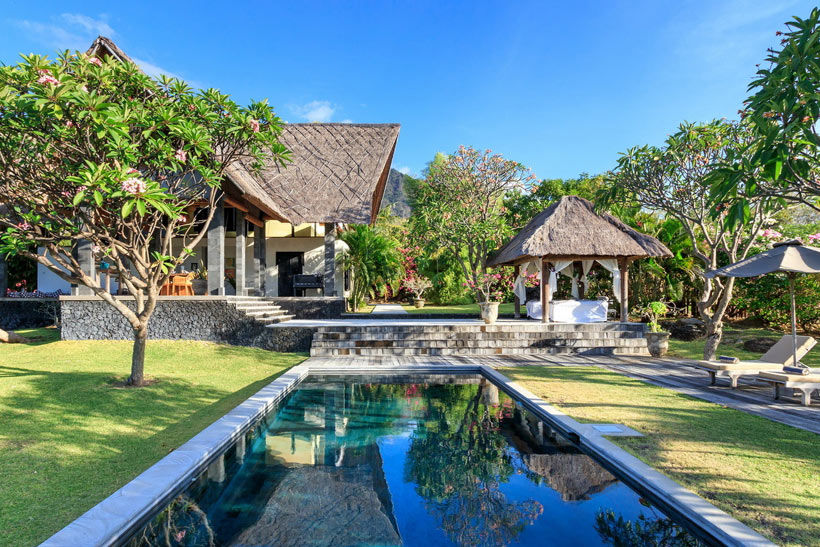 Where to stay in Pemuteran?
What would make your trip to Bali even more special? You can't go to Bali without staying in one of those famous Bali Villas, it's literally a part of what makes this island so special. If you're traveling to Pemuteran, here is an amazing place to stay: Jeda Villas is a complex of three villas, Villa Timur, Villa Bali Pemuteran and Villa Jawa Pemuteran. Depending on how many people you are, you could either stay in one of the villas, or rent the entire complex.  The property is located just 900 meters away from the beach, offering breathtaking views on volcanoes, mountains and the ocean. Furthermore, the villa boasts a private yoga studio and spa, surrounded by an enormous garden with three swimming pools. 
Where to eat in Pemuteran?
Pemuteran is the place to try authentic and local cuisines. There are plenty of excellent warungs around, one of the more popular one is Warung Setia, offering fresh and wholesome meals, such as gado gado, satay, cap cay, green curry and plenty of other things to try. The portions are generous, and the prices are low, so overall this place is a win-win!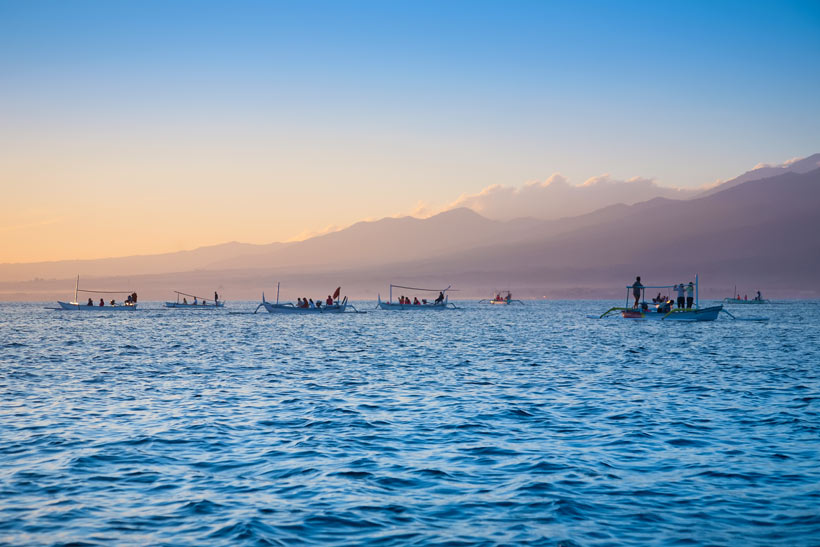 Lovina at the north coast of Bali spans over several local villages, it's a fantastic place if you want to be away from the hustle and bustle. Lovina is well-known for its black sand beaches, and crystal clear waters. The ocean is much calmer here and makes it relatively safe for swimming. You might be lucky to see some dolphins as they often occur in this area. There are some great coral reefs to explore, snorkeling and diving are some of the main activities in Lovina.
I recommend hiring a bike and explore the area around Lovina by yourself, you'll find waterfalls, sacred temples, hot springs and tropical gardens. Lovina Beach is the perfect place to relax, the traditional fishing village has its own charme, locals are friendly and eager to connect with foreigners. Everything goes in a slow pace of life. It's a lovely place for families and couples who want to stay away from the crowds (although July and August can get busy) and enjoy some tropical island vacation.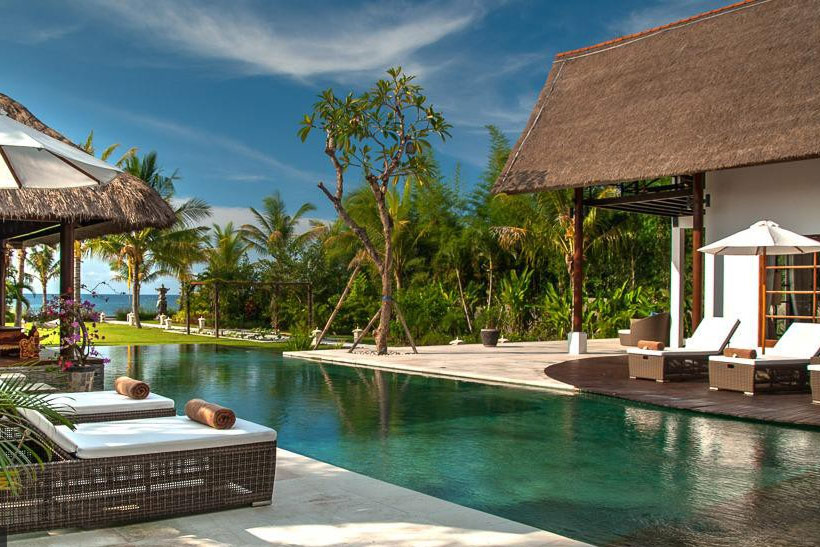 Where to stay in Lovina?
Surprisingly, Lovina offers a wide selection of reasonably priced home stays and guesthouses. If you want something more extraordinary, you can find luxury villas along the coast as well. Villa Aparna calls itself the villa of Gods and will surely take your breath away. The 4 bedroom villa features fountains, ponds, an infinity pool, and a panoramic beachfront garden. A majestic place that surely makes you want to stay forever!
Where to eat in Lovina?
You must eat at least one time at Akar Cafe in Lovina, the restaurant offers delicious and healthy treats include plenty of vegan and gluten free options. From samosas to falafel wraps, tapas and homemade ice cream, it's tough to choose a meal as everything looks delightful. Bring friends and try as many options as possible, you won't regret!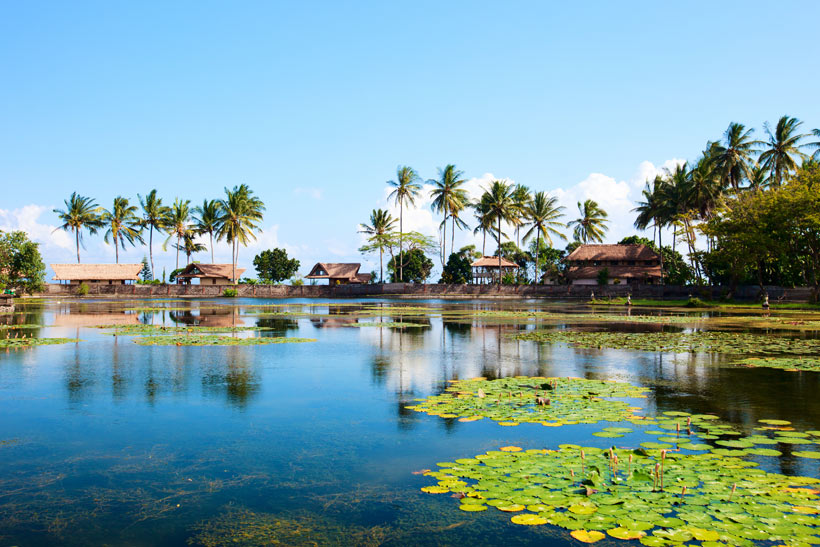 Candidasa on Bali's east coast might be not your first choice for beaches, but the hinterland, the lotus lagoon (pictured above) and the underwater life are so pretty that makes it worth to stay for a while. It's a fantastic choice for a relaxed seaside escape without the traffic noise. There is a great variety of restaurants, bars and shops, and plenty of other things to do to keep you entertained.
Diving and snorkeling is huge here, there is an abundant sea life, from beautiful corals and plenty of fish, including sharks, manta rays, and sea horses. The perfect spot to snorkel is around Gili Mimpang, Tepekong and Biaha, three rocky islands that are just off the shore of Candidasa. Be careful though, the currents can be quite strong. Don't go without a professional instructor!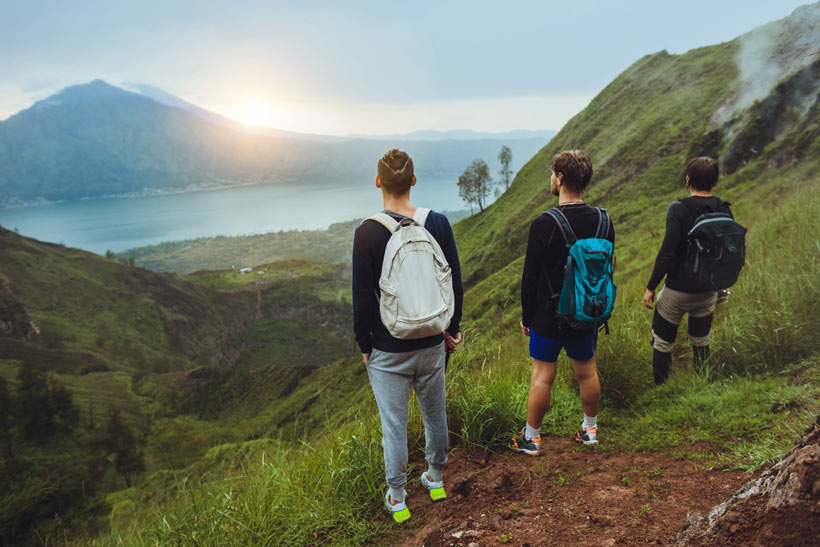 If you love hiking, Mount Agung isn't far. There are plenty of tour operators in Candidasa which can help you to organise a trip to the hills. I recommend going for a sunrise trek, the views from up there are absolutely breathtaking!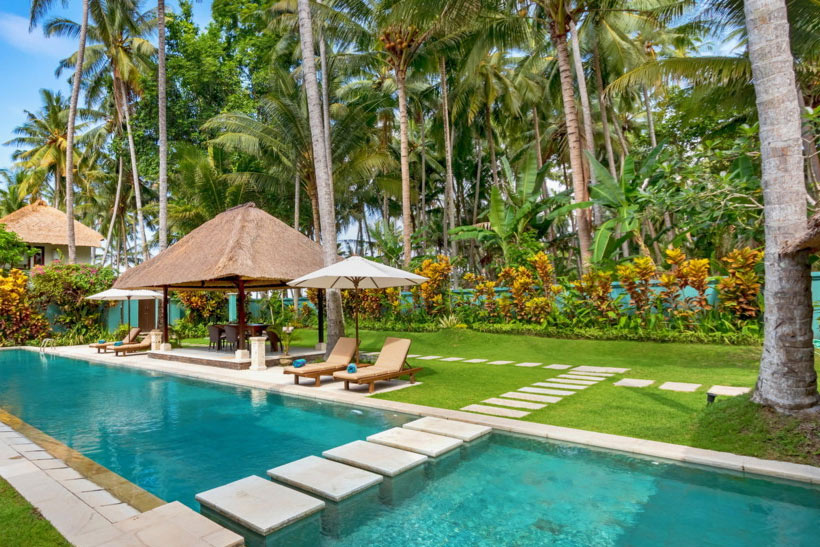 Where to stay in Candidasa?
Villa Gils is a slice of heaven you won't forget. The villa is located in a secluded area near Candidasa and will assure you plenty of privacy and relaxation. The villa has 4 bedrooms and is perfect for a family or a group up to 8 people. The large garden invites for a sunbath, you can enjoy the pool, or even the sea - it's just 50 meters away from the waterfront. The villa comes with 5 staff members who will take good care of you during your stay.
Where to eat in Candidasa?
A must visit place to eat is without doubt the Loaf Candidasa, a cute little cafe that offers a wide range of Australian and European food. Expect fantastic breads and cakes, including pancakes, bruschetta and mouthwatering sandwiches. A perfect place to come for breakfast or lunch. Another plus is that the cafe is air conditioned, which is kind of rare in Bali.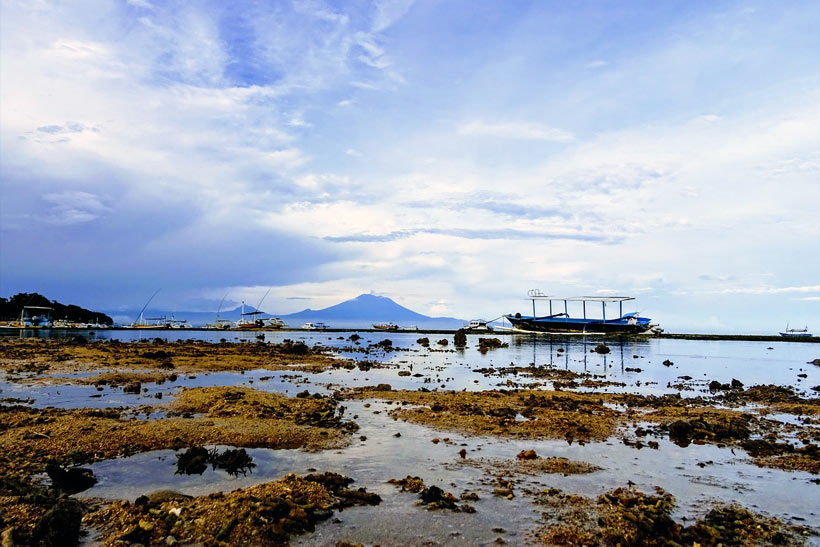 Have you been to Bali? Tell me about the less touristy places, as I'm going back in June and I can't wait to explore more hidden gems!
If you like this article, please share. Thank you!
 
 
 
 
 
 
 
 

 

ABOUT THE AUTHOR

 

Sabrina Iovino is the founder of JustOneWayTicket.com. She's half German, half Italian and has traveled to more than 50 countries around the globe. She feels weird to write about herself in the third person, so she'll switch now. Phew...much better! Let's restart:

Hi, I'm Sab! This is my blog and I write about the things I love. Mostly.

 

Follow me on Facebook | Twitter | Instagram | Pinterest | Google+ | Youtube

 

 
 
 
 
 
 
Enjoyed this article? Sign up for my Newsletter or follow me on Facebook and get notified about new posts.