Planning a trip to Italy? Don't forget any of the key documents needed to enter the country — especially not the extra ones during the COVID-19 pandemic.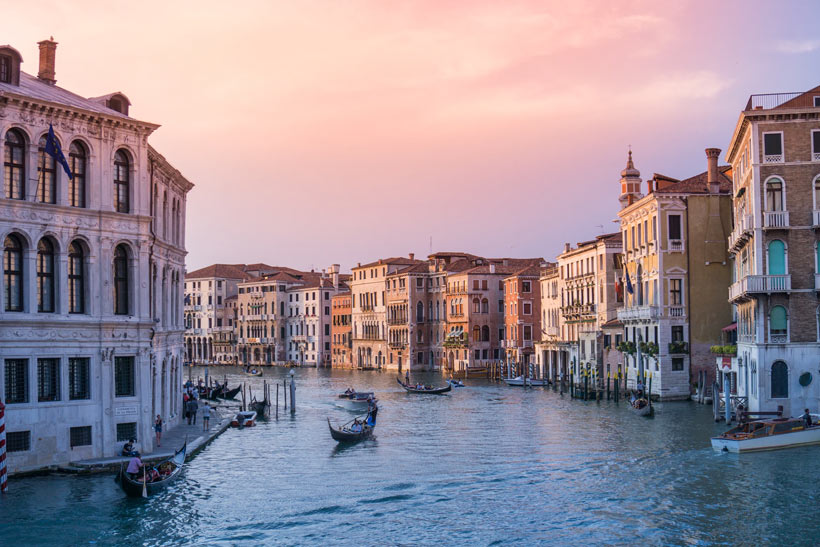 Some links below are affiliate links. At no additional to you, I will earn a commission if you make a purchase.
Italy is one of the top countries to visit in Europe. Whether you want sun-kissed beaches, world-class cuisine, famous landmarks, ancient history, or stunning works of art, Italy has it all. It is the fifth-most visited country on Earth and is tied with China for having the most UNESCO World Heritage Sites (55).
But before you pack your bags and jet off to Bella Italia, you need to make sure you have everything you need to enter the country. Normally, this means remembering things like your passport and checking if you need a visa, but the COVID-19 pandemic has added a few more things to the checklist.
The documents you'll need to visit the country vary depending on your nationality and where you're arriving from. For example, the rules for arriving from the US differ from what you need to travel to Italy from Colombia.
Read on to find out what you need to remember to bring with you to Italy.
Passport
First things first! If you're going anywhere abroad, you'll need a passport. Obviously, your passport has to be valid, so if it isn't, you'd best get it renewed as soon as possible. However, you might not realize that being valid is not enough.
Unless you're a national of another European Union (EU) country, your passport must be issued within the last 10 years. It must also continue to be valid for 6 months after the trip.
If your passport is due to expire within the next 6 months, you won't be able to use it to go to Italy. If this is the case, renew it before booking your flights.
Citizens of EU member states don't need to worry about these rules. Any valid passport or national ID card will be sufficient for entry.
Since Italy and most EU countries are also part of the border-free Schengen Area, you may not even be asked to show your passport or ID upon arrival in Italy (although airlines and train services may ask to see it as proof of your identity).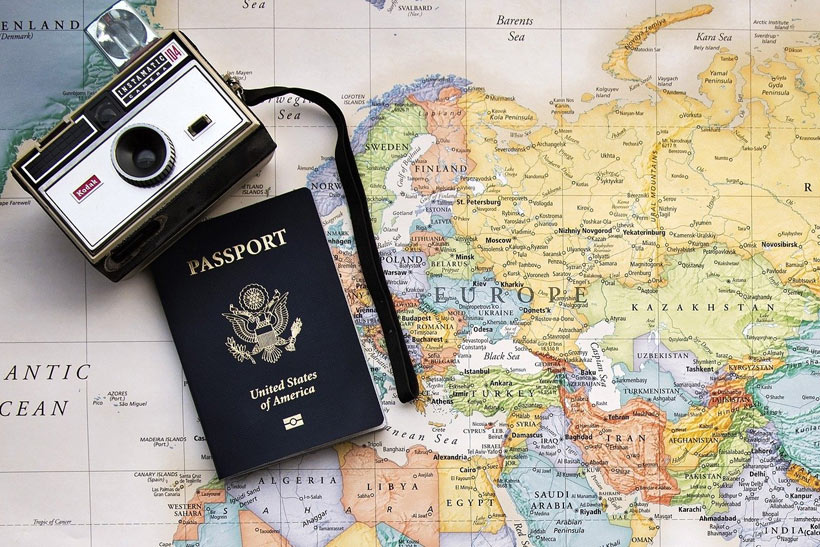 Visa
The next thing to check is whether you require a visa. If you're just visiting Italy, you'll need a Schengen visa. This will allow you to enter any part of the European Schengen Area — a group of 26 countries with no border checks on people traveling between them. You'll be able to get one of these visas from an Italian embassy or consulate.
Depending on your nationality, you might not need a visa to visit Italy. If you are an EU national or a citizen of any of the European Free Trade Association (EFTA) countries (such as Iceland or Norway), you'll be fine with just a passport.
There are also a whole load of countries on the EU's visa waiver list. If you have a passport from any of these countries, you can get into Italy visa-free as well. Nationals of the United States, Canada, Australia, New Zealand, Japan, and the UK all enjoy this visa exemption.
If this applies to you, take advantage of it! Italy is just one of the top European countries to visit! In 2022, there will be an added step of online registration with the new ETIAS system. Based on the US ESTA, this is not a visa, but a travel authorization system for visa-free passengers.
Digital Passenger Locator Form
Traveling to Italy during the pandemic has extra rules. This means you'll have to remember a couple of extra documents to make sure you can reach your destination as planned.
One of these extra COVID-19 requirements is filling out a digital Passenger Locator Form (PLF). This is to enable contact tracing in case a traveler on a particular flight is diagnosed with coronavirus. All other passengers can then be contacted and the appropriate steps can be taken to prevent further spread of the virus.
As a public safety measure, this is something you have to do. Otherwise, you won't be allowed to travel to Italy.
Luckily, it's a quick process. All you have to do is fill in a quick form online and presto! That's one less thing you have to remember to do!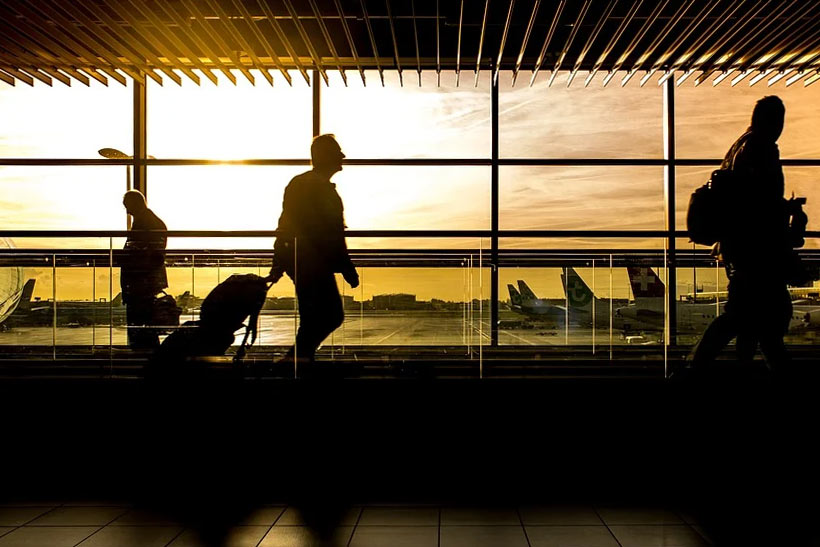 COVID-19 Test Result or Vaccination Certificate?
Another of Italy's current COVID-19 travel regulations involves proving that you're safe to travel. For visitors from most non-EU countries, this involves getting tested before you fly. You must then bring the negative test result with you to Italy and present it when asked.
Most travelers will need an antigen or molecular test taken within 72 hours before landing in Italy.
If you're coming from another part of the EU or Schengen Area, make that within 48 hours beforehand. However, you also have 2 other options.
You don't need a test if you've been fully vaccinated at least 2 weeks before the trip. Bring a vaccination certificate to prove it and you're golden.
Option number 3 applies if you have already had COVID-19. If you have a recovery certificate, this will also get you entry.
Passengers arriving from certain third countries, like the US and Canada, can also use a vaccination or recovery certificate to gain entry.
Make sure you have one of these documents that applies to you.
Return Ticket
Another document that you might be asked to show on arrival in Italy is proof that you intend to leave. This can be a return ticket for when you plan to go home or an onward ticket to another destination.
You'll need this if you're visiting Italy on a non-EU passport. Again, EU nationals get a pass on this one. The bloc's policy of free movement really works in favor of its citizens when it comes to taking a vacation.
If you're lucky enough to have an EU passport or ID card, that's all you'll need to enter Italy. And if you're arriving from another Schengen country, you might not even need to show that!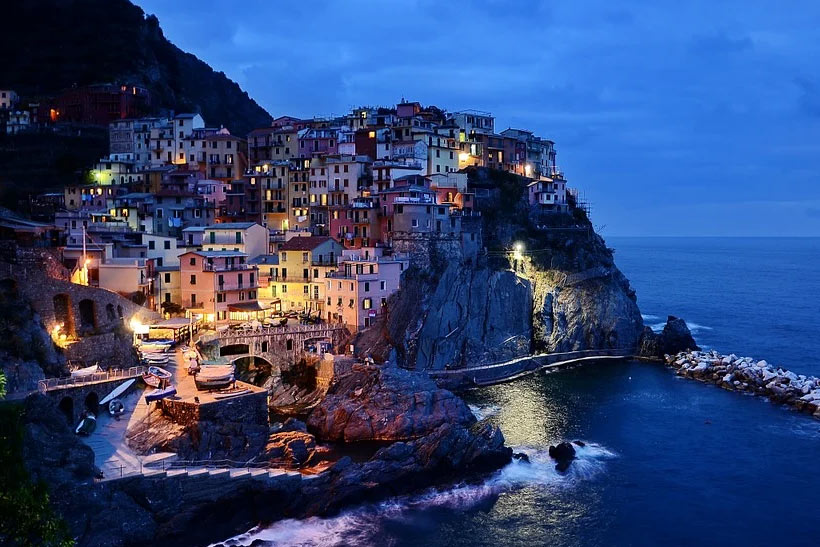 Are you ready for Italy?
Are you ready to fly to Italy? Here some quick booking links and resources that I use myself for travel planning. These websites will help you to get started with your Italy itinerary!
Cheap Flights to Italy (and around)
Skyscanner is my favorite search engine for finding cheap flights, I always start my flight search here! I've tried plenty other flight websites - hands down - Skyscanner has the lowest rates, almost every time! 
Transport within Italy
Bus, boat, and trains: Omio is one of the most reliable websites in Europe when it comes to booking buses and trains. Get an instant seat confirmation and start your overland travel worry-free.
Find a place to stay in Italy
Hostels, hotels and resorts: Agoda is excellent if you're looking for hotels from budget to luxury! It's one of the largest hotel booking websites in the world. Plenty of options to book now and pay later, or even pay at the hotel. Risk-free booking, many with free cancellation. 
Apartments and houses: Airbnb is a fantastic option if you prefer staying like a local, and looking for a unique accommodation! I'm using it for years and got amazing places through it! If you have never used Airbnb before, you can get $45 off on your first booking!
Travel Insurance worldwide
SafetyWing is a super affordable Travel Medical Insurance, starting from only $37 per 4 weeks. It's perfect for travelers and digital nomads! They will help you with financial help when have to see a doctor, or if there's an emergency and you need to go back home. Don't go overseas without travel insurance!
More Blog Posts from Italy
Thank you for reading. If you like this article, please share!
---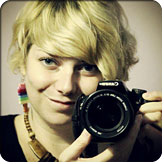 About the Author:
Sabrina Iovino started JustOneWayTicket.com in 2012. She's half German, half Italian and has traveled to 70+ countries around the globe. She feels weird to write about herself in the third person, so she'll switch now. Let's restart:
Hi, I'm Sab! This is my blog and I write about the things I love. Mostly. 
Follow me on Facebook | Instagram | Pinterest | YouTube | Twitter
---