5 Must-See Entertainment Venues in New York City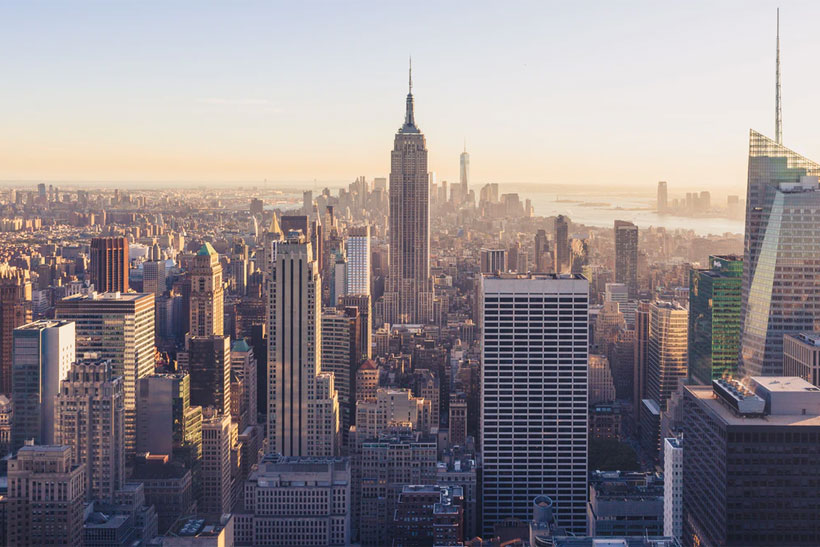 There are a lot of reasons why travelers love to visit New York City. Some are drawn to the city's diverse flavors and culinary traditions while others are fascinated by the numerous museums located in the Big Apple's different boroughs. For many others, however, New York's entertainment scene is the one thing that shouldn't be missed by anyone visiting the city. NYC hosts plenty of live concerts, sports matches, and theatrical performances regularly, so it's no surprise that there are countless entertainment venues sprawled across the city. As such, you can definitely fill your hours visiting dozens of establishments during your stay here to experience every type of entertainment the city has to offer.
However, in order to visit as many entertainment venues as possible, you need to be smart with the hotel you're booking. Your hotel's location is key to ensuring that you'll be able to get to your desired destinations in the most convenient and fastest way possible. Hotels like Westgate New York in Midtown Manhattan are great options if you want easy access to popular areas like Times Square, Carnegie Hall, or Radio City Music Hall. Once you've settled in, make sure to check out the 5 venues below to get a good grasp on New York City's bustling entertainment scene.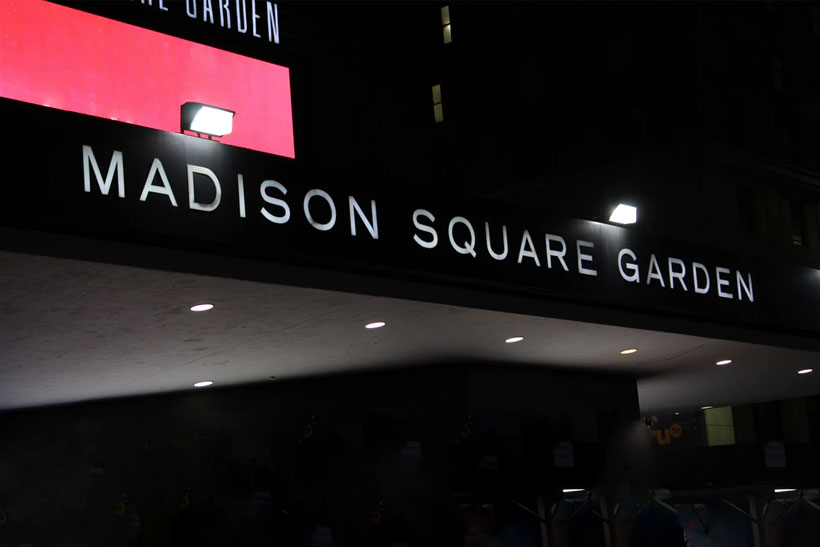 1. Madison Square Garden
Madison Square Garden is a multi-purpose indoor arena located in Midtown Manhattan. This venue is colloquially known as The Garden, but for the rest of the world, Madison Square Garden is known as "The World's Most Famous Arena," and for good reason. This world-class facility provides guests with top-of-the-line accommodations, including luxurious suites and lounges, a locker room experience, and gourmet eats. What's more, it has hosted numerous iconic events throughout the years that were seen as momentous occasions in the history of sports, music, and politics.. These include the following:
● Muhammad Ali vs. Joe Frazier (1971 and 1974)
● WrestleMania X (1994)
● The Concert for New York City (2011)
● Pope John Paul II's visit to New York City (1979)
2. Barclays Center
Another popular New York multi-purpose indoor arena is the Barclays Center. Located in Brooklyn, this venue has become the go-to spot to catch basketball games, hockey matches, and live rock and pop concerts. Ever since its doors were opened to the public in 2012, the Barclays Center has hosted over 500 events and seated over 4.5 million people. Some of Barclay Center's notable events include the following:
● The 2013 MTV Video Music Awards
● The 2013 and 2017 NBA Draft
● The 2016 Stanley Cup Playoffs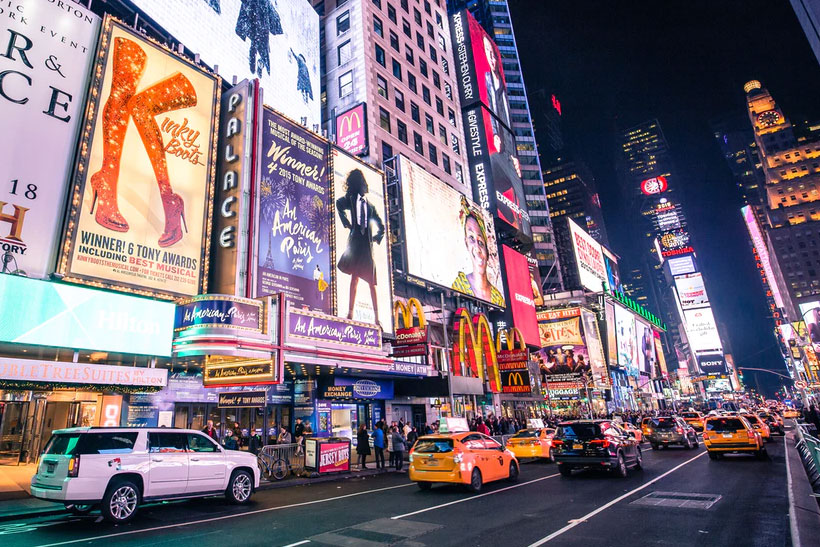 3. The Many Theaters on Broadway
There's no question that Broadway is one of the biggest entertainment venues in New York City. However, Broadway isn't contained in any one particular building. Broadway pertains to the performances that are shown in the 41 professional theaters —each having a seating capacity of 500 or — – located in the Theater District and Lincoln Center along Broadway. Though Broadway is best known for its musicals, people can still catch a play, drama, or comedy show in one of these theaters. With so many shows to choose from, it's easy for tourists to see a different show each night. Some of Broadway's famous titles include the following:
● The Phantom of the Opera
● The Lion King
● Cats
● Wicked
● Les Misérables
● Wicked
Although there are a handful of long-running Broadway shows, Broadway productions tend to change around fall and spring. For this reason, visitors should keep track of the Broadway season to get instant updates on cancelled, closed, and upcoming shows.
4. The Bowery Ballroom
For tourists who want to experience New York's indie music scene, the Bowery Ballroom is the place to be. Located in the Bowery neighborhood in Manhattan, the Bowery Ballroom has become the best venue for seeing upcoming and indie artists. However, there are also times when they get famous artists to perform at the venue. The Bowery Ballroom offers great acoustics, an amazing stage, and a bar in each of its floors. Moreover, Rolling Stone magazine has awarded the Bowery Ballroom the #1 Best Club in America, so it's not surprising that it has garnered a cult following. Some of the notable names the Bowery Ballroom have hosted over the years include the following:
● Lady Gaga
● Coldplay
● Lana Del Rey
● Red Hot Chili Peppers
● The White Stripes
5. The Cutting Room
Located on 32nd Street between Park and Madison, The Cutting Room is a great place to see and hear a wide range of music genres, from rock to hip hop. It's one of the most exciting nightclubs in the city and has earned a place as one of the top five "Intimate Show Venues To Check Out" by NewYork.com. Aside from its eclectic shows, The Cutting Room is also known for its jaw-dropping interior, featuring music- themed elements like the Beatles Lounge, a theater-style stage design, and a guitar chandelier. Plus, The Cutting Room's stage has been graced by the performances of many known artists, including the following:
● David Bowie
● Sting
● John Mayer
● Sheryl Crow
Whether you're looking for a venue to watch a live sports event or a spot to chill and listen to music all night long, New York City has a place for you. The city is brimming with diverse entertainment venues, and each one is prepared to give you the best time of your life.
If you like this article, please share. Thank you!
 
 
 
 
 
 
 
 

 

ABOUT THE AUTHOR

 

Jennifer Anders is a freelance travel writer who enjoys

exploring off-the-beaten-path locations around the world.

She loves hiking national parks and photographing wildlife.

You'll also find her eating plenty of local street food.

 

Follow her on Google+


 

 
 
 
 
 
 
Enjoyed this article? Sign up for my Newsletter or follow me on Facebook and get notified about new posts.