5 Places you must visit in Germany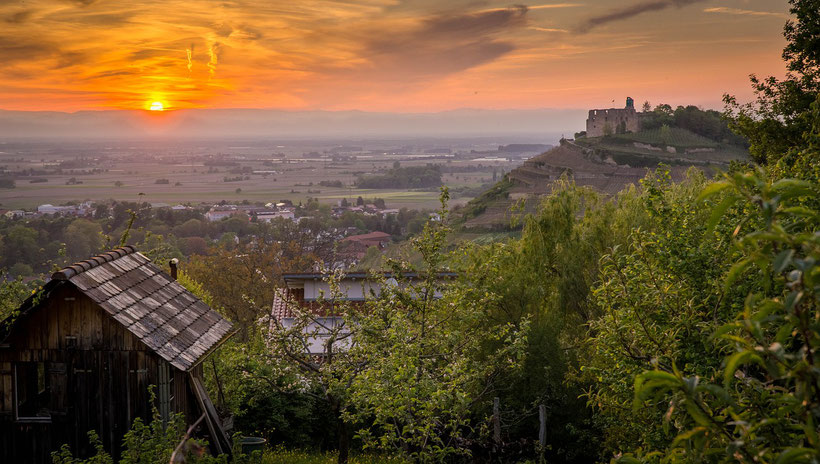 I rarely get to write about the country I am born in, maybe it's because since a young age I always wanted to travel, so seeing other places than my home country simply have been always a higher priority to me.
That doesn't mean that Germany is not interesting to visit, quite the opposite is the case, and through all my travels I have learned from fellow travelers, that most people actually love traveling in Germany. 
Known as one of world's most popular countries and the fifth largest in Europe, Germany has a rich cultural heritage which is clearly depicted in its tourist destinations. Without further ado, here is my travel guide to Germany, some of the highlights you must see in Germany!
How to get around in Germany
Germany is very efficient when it comes to transport! It's easy to travel around by buses and trains, but for the ultimate freedom I highly suggest to rent a car in Germany.  It's more fun exploring the country by car,  many of the highways in rural sections of Germany have no speed limits,  plus it's free to use the highways. Sounds awesome, right?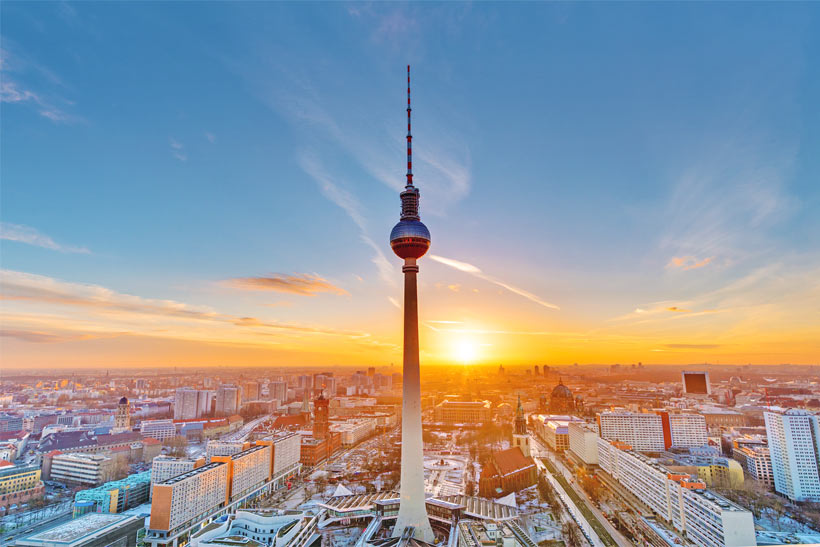 1. Berlin
Berlin will always have a special place in my heart, as I have lived there for many years during my twenties. Germany's capital has a lot to offer in terms of cultural heritage and history. Take your time, you can spend easily a week there without getting bored. Here are my top highlights:
The Brandenburg Gate is the signature attraction of Berlin. It was built in 1791, it was one of the many gates around the city of Berlin which now houses many important buildings.
Want to have a close look at 19th century architecture? Visit the Berlin Cathedral which has a magnificent dome and other features which are an epitome of the same.
Museum Island which is in Berlin is preserved as one of UNESCO's world heritage sites and houses many popular museums and exhibition centres. 
Aside from the sights above, Berlin is a foodie heaven, nowhere else you can find such a variety of different cuisines from all around the world! You'll have a lot of fun eating your way through the city, Kreuzberg and Neukoelln are fantastic to get a taste of Middle Eastern and Turkish food.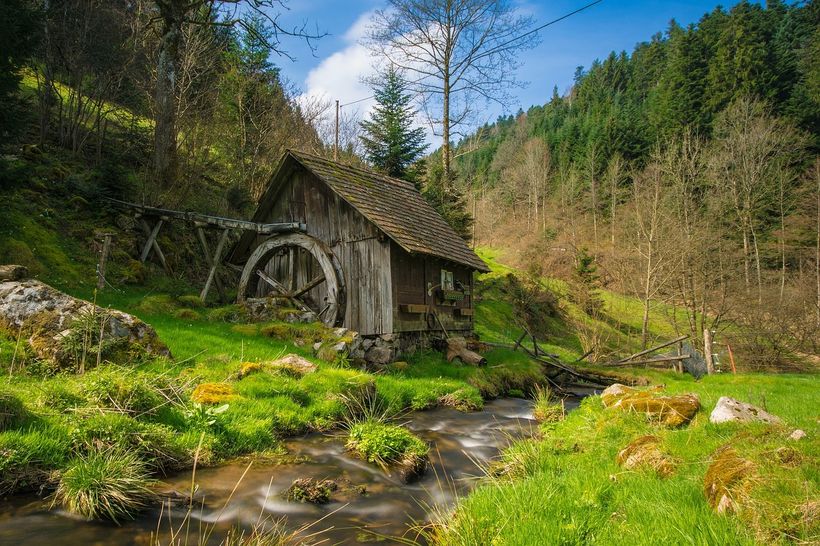 2. Black Forest
Looking for a long peaceful walk in the woods? Head south to the Black forest, this is the place to find serenity. It gets its name due to the dark, heavily-populated woods. It is Germany's largest nature park.
The cuckoo clock and also the Black Forest Cake is originated from this region.. There are dozens of villages and towns in this region hence, it is best to start your trek from one of the two popular towns (Freiburg or Baden-Baden), this region has stunningly beautiful landscapes. 
3. The Rhine Valley
The Rhine Valley is the most important waterway of Europe. It has a length of 1320 kilometres and flows from Switzerland to the Netherlands and passes through Germany. This grand river is visible from many parts of Germany tour, but the best location to watch the river is from Upper Middle Rhine Valley as this part of the valley has 40 castles and over 60 beautiful landscapes.
You can commute in a car or take a romantic boat ride and explore the beauty of the valley. This was declared as an UNESCO heritage site in 2002 and is definitly a place you can't miss while you travel in Germany.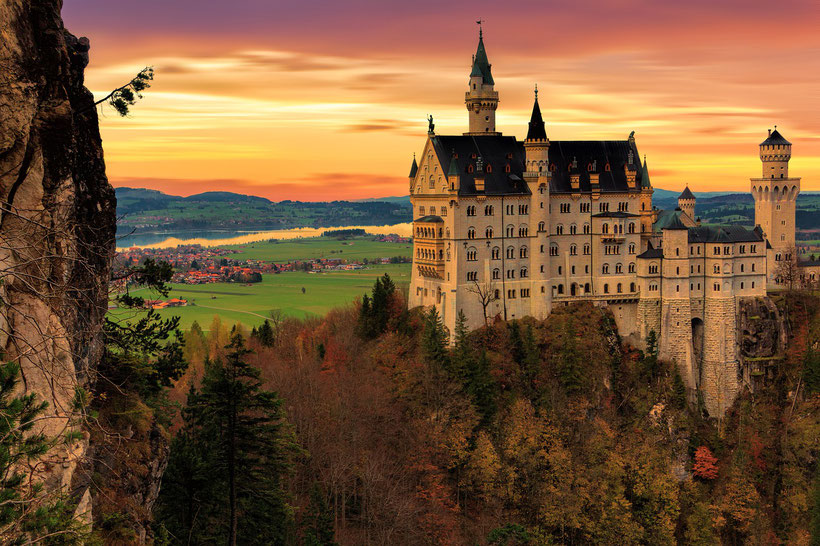 4. Neuschwanstein Castle
Often referred as the "Most Fairy-tale castle ever", Neuschwanstein Castle is located in Fussen. It is a 2-hour train ride from Munich. The castle belonged to Bavarian King Ludwig II. He personally supervised the construction of each section of the castle but then he went bankrupt and passed away before seeing his masterpiece. The castle tour tickets have to be booked at least two weeks in advance.
The idea was to build a castle which resembled the style of old German knights' castles and the interiors have many complicated designs (designed by the king himself). Every year 1.4 million tourists visit the castle, make sure to be one of them, it's totally worth to see the castle.
5. Oktoberfest
Oktoberfest is one of the longest and most popular festivals around the world. It is a 16-day festival conducted annually in Munich during late September and early October. Over six million people visit 
Oktoberfest every year. The main highlights are the beers and delicacies served.
The beers are supplied by 6 breweries and are being served in Munich from 1818. The food served is the traditional German cuisine and comprises a lot of meaty dishes such as sausages. The festival originated in 1810 at the royal wedding of King Ludwig I and Princess Therese.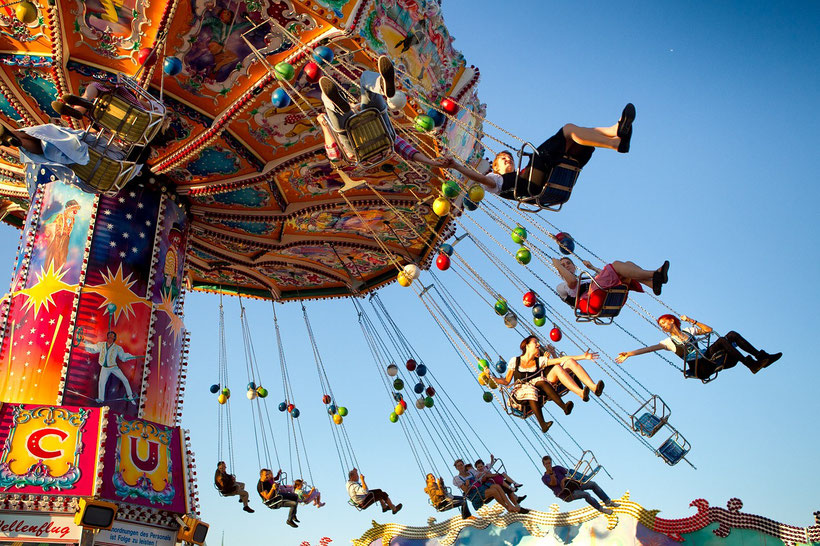 If you have any other suggestions on where to go in Germany, pls post them in the comments below. I hope you found this guide useful and I wish you a fantastic time in Germany!
If you like this article, please share. Thank you!
 
 
 
 
 
 
 
 

 

ABOUT THE AUTHOR

 

Sabrina Iovino is the founder of JustOneWayTicket.com. She's half German, half Italian and has traveled to more than 50 countries around the globe. She feels weird to write about herself in the third person, so she'll switch now. Phew...much better! Let's restart:

Hi, I'm Sab! This is my blog and I write about the things I love. Mostly.

 

Follow me on Facebook | Twitter | Instagram | Pinterest | Youtube