7 Delicious Places to Eat In Tokyo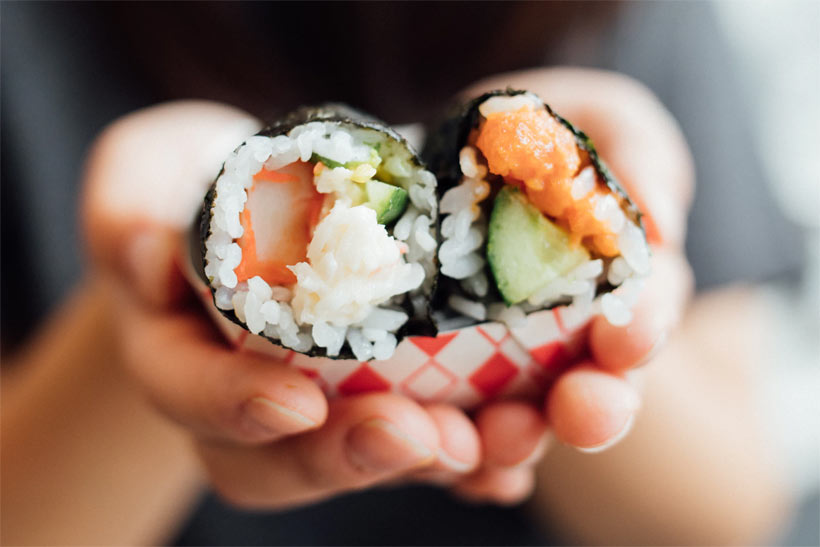 Japan is at the top of the list for many would-be globetrotters for several reasons. Some seek it out in order to see firsthand their plethora of pristine history carefully preserved over the centuries. But for a select group, there's only one reason to go to Japan, and Tokyo specifically—the unique cuisine that can't be found anywhere else. Tokyo has a monumental choice of restaurants, boasting over 160,000, topping out Paris at 40,000. With so many options, foodies all over the globe make their way to this unique country to sample its fare and they're spoiled for choice.
If you're heading to Tokyo for a gastronomic adventure, don't forget to rent one of the best pocket wifis in Japan so you can easily locate the restaurants in your bucket list. Surprisingly, a great majority of the streets in Japan do not have street signs! So, it is really a necessity for tourists to have access to a portable wifi and Google Maps while in Tokyo. Let's take a look at the most delicious restaurants in Tokyo.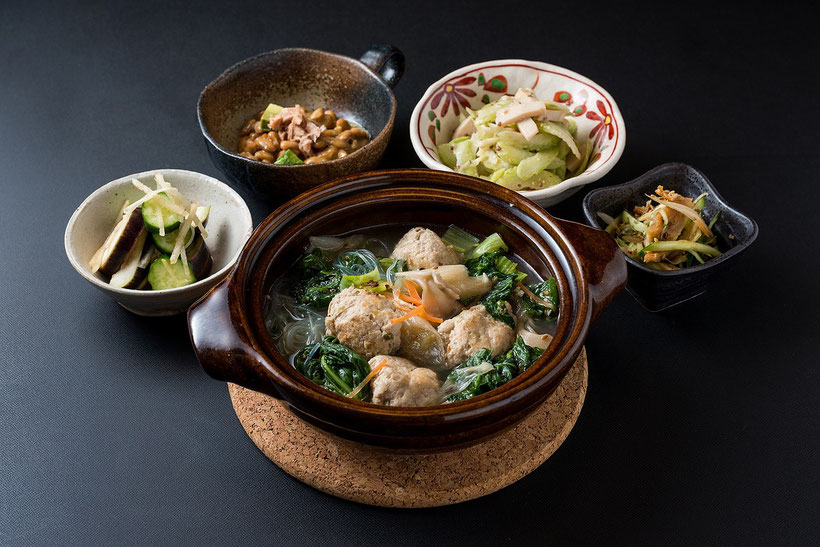 Tamawarai
In any restaurant, freshness is often what sets the ingredients and subsequent dishes apart from so many others selling exactly the same thing elsewhere. Customers can taste when something is freshly prepared versus when it's shipped in from other states or even other countries. And nowhere in Tokyo will you find it much fresher than Tamawarai, where not only is every batch of dough made from scratch, but they also grow their own buckwheat.
Soba noodles are much thinner noodles made with buckwheat flour and usually served chilled or in a hot broth. Tamawarai pays delicate respect to this classic dish by doing every step by hand. Even their side dishes are made from scratch and treated with equal care. Definitely a must for any noodle fanatic, although intense patience is a requirement since they don't accept reservations and wait times often exceed an hour or so.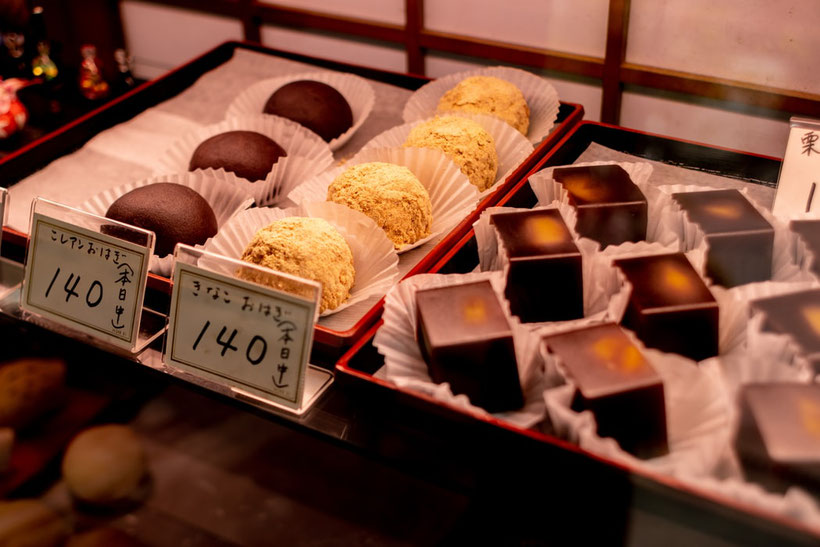 Sweets Paradise
Foodies with a sweet tooth will appreciate a buffet dedicated entirely to sweets. For 1,530 yen, you have 70-90 minutes to peruse and select whatever sweets or drinks you'd like to try. Everything ranging from cakes to pastries to ice cream, and even a few savory dishes to shake up the taste buds, it's all available. The variety is impressive with over 30 dishes. You can't go wrong with dessert at this place.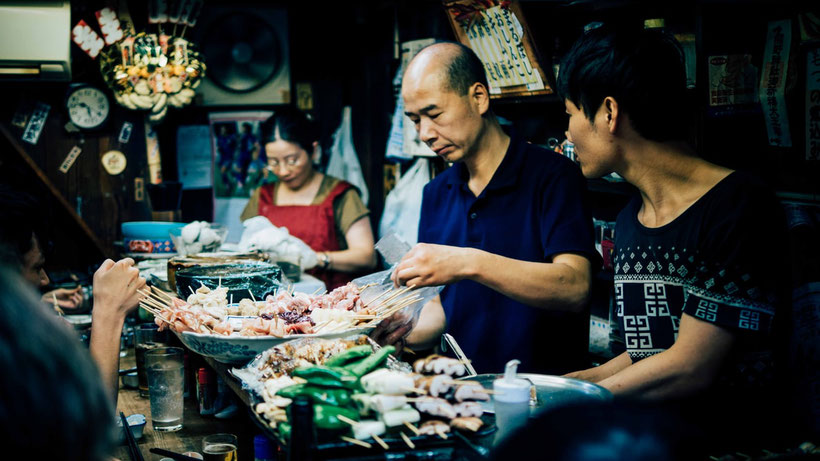 Yakitori Imai
Anyone who has ever visited a Hibachi restaurant understands that with such a setup, the presentation of execution of the food is often just as crucial as the flavor. Takashi Imai understands this to a core level, as his entire kitchen is constructed with this thought-plan in motion. Every single seat in his establishment faces the enormous charcoal grill, upon which he grills his signature yakitori. Yakitori are chicken skewers designed for utmost convenience and portability.
Everything about it is designed to be eaten on the go, even down to the small sizes of the chicken as it's cut and skewered onto the kushi. It's signature taste comes from grilling it directly over a charcoal fire. Definitely a must for any grill lover.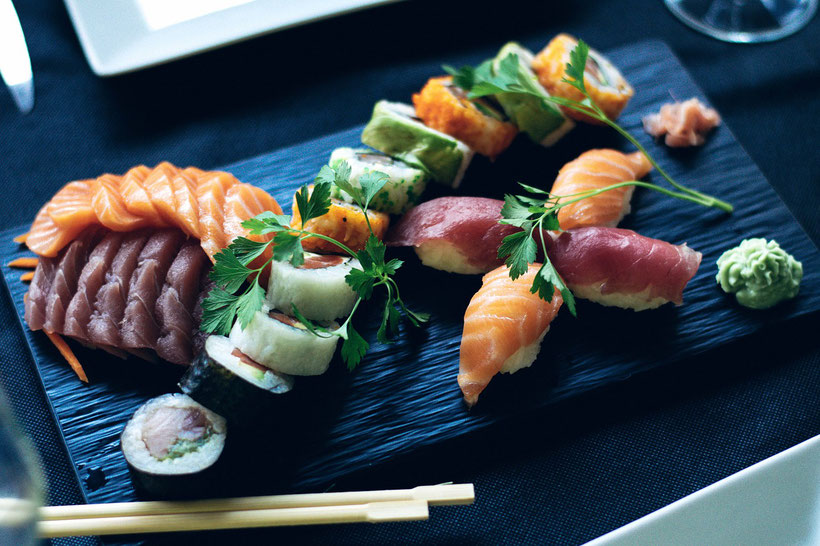 Mawashi-zushi Katsu
You've probably heard of conveyor belt sushi. As the name implies, the sushi chefs line up their delectable creations on a conveyor belt and you pick out what you want as it drifts by you. Once you've had enough, the bill is calculated based on the color of the plates you chose. Run by a well-known chain called Midori Zushi, you'll find over 200 varieties of the dish here—all made with high quality, super-fresh ingredients. Even better, the most expensive dishes are only about 500 yen, which is the rough equivalent of $4.64 US dollars.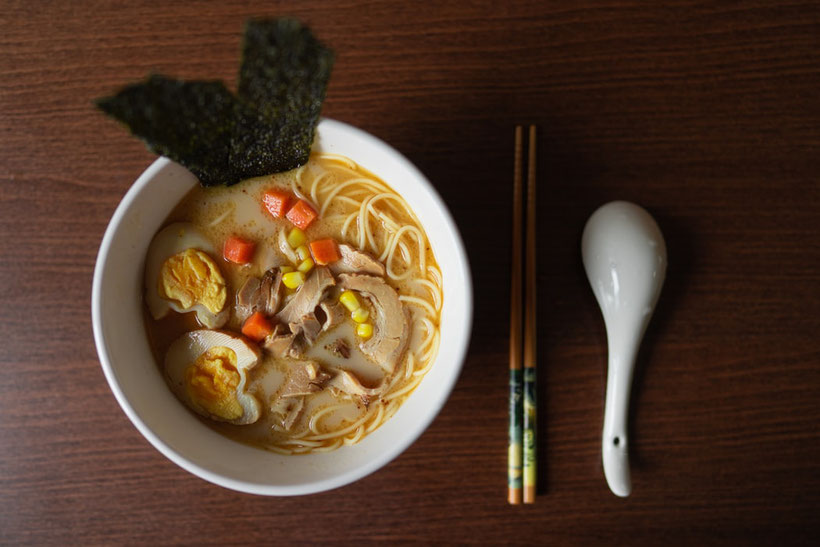 Ramentei
Everyone knows what ramen is. Those cheap little packages of noodles that come with that super salty seasoning. Well, Ramentei is here to show you what TRUE ramen is—delicate handmade noodles swimming in a savory, warm, luscious homemade broth and filled with fresh. Ramentei boasts astounding fare outside of their noodles, such as dumplings and wonton noodles as well. And best of all, these filling, hearty meals are all available for a little over 500 yen. A trip to Ramentei is a traditional experience on its own being located in the charming district of Asakusa, where you can find a number of Japanese temples, traditional Tokyo ryokans and human-powered rickshaws.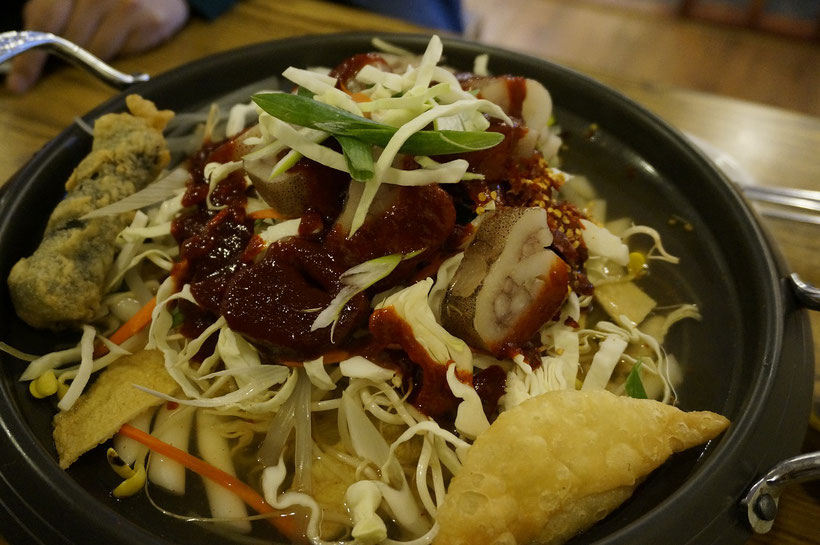 Mo-Mo Paradise
For those who love hot pot, you can't get much more authentic, or tastier, than Mo-Mo Paradise, or Mo-Para for short. Specializing in Shabu-Shabu and Sukiyaki hot pot, they charge a paltry 2,500 yen for 100 minutes, in which time you can have as much as you'd like. Hot pot is a tremendously delicious dish where raw ingredients are brought to your table and are then cooked to the liking of the patrons. Located just five minutes from the JR Shinjuku station, this is a perfect place to attend with a group of Asian foodie friends looking to try the very best together.
Niku-no-Sato
Everyone loves the occasional fried food, and there's no better place to find it than Niku-no-Sato, home of fresh-cooked deep-fried finger foods, such as wrapped meats. Most of these are cooked to order with the intent to be carried around while wandering the immense shopping district of Ginza, so expect to eat it quickly. You'll not only get a great, warm snack to munch on as you walk, but with its location, you'll also get an eyeful of Tokyo's lively older town atmosphere.
If you like this article, please share. Thank you!
 
 
 
 
 
 
 
 

 

ABOUT THE AUTHOR

 

Jennifer Anders is a freelance travel writer who enjoys

exploring off-the-beaten-path locations around the world.

She loves hiking national parks and photographing wildlife.

You'll also find her eating plenty of local street food.

 

Follow her on Google+


 

 
 
 
 
 
 
Enjoyed this article? Sign up for my Newsletter or follow me on Facebook and get notified about new posts.