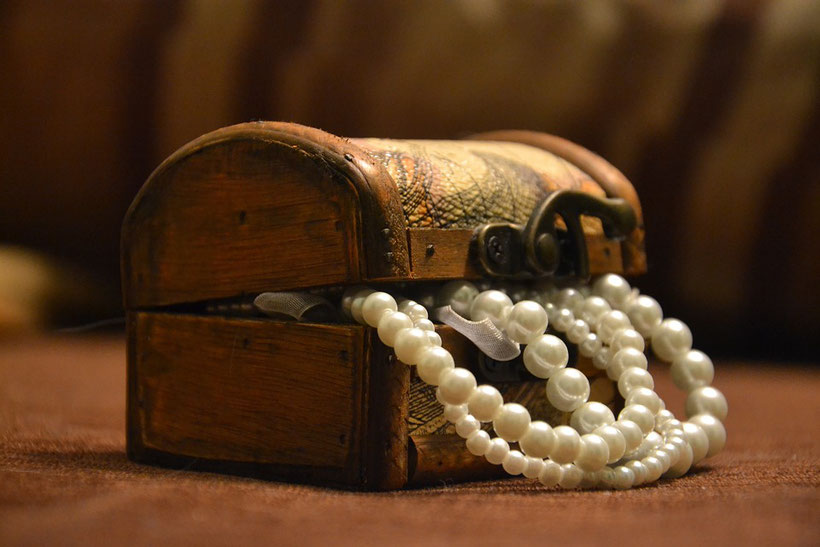 Travelling is the balm that heals the soul. People take vacations and travel to distant locations because it can refresh you, give you a new perspective and change your mindset. Travelling can also help switch up your routine and help you relax from the monotony of your daily routine where you work everyday and come home only to have to go to work again the next day. Studies have also shown that your productivity can increase after you take a break by going on a vacation, as your mind and body get a chance to recuperate from the stresses of daily life, rejuvenating you completely, helping you come back to working much fresher than earlier. 
Another reason why people take vacations is to create memories. Vacations are the best ways to create memories, as memories created while sharing activities are the strongest memories that can be created. You can also click pictures while visiting these locations, and look back on them fondly later as you think about the memories you created. People also want to travel and go on vacations to talk about their vacations, click pictures and post it on social media. Vacations broaden the horizons of people, and the beautiful locales that people see are noteworthy and most people want to share the beautiful sights they see with the people that they are close to. 
While on vacation, people also want to look at their best and most fashionable so that in the pictures that they took for posterity's sake, they can look back fondly on those moments and see a great version of themselves. This is why most people want to be at their most fashionable on their vacations. However, because of the multiple choices that exist when it comes to the world of travelling, it can be hard to make a decision regarding the accessories you want and don't want. 
Fortunately, this article will help bring you up to date on all the fashion accessories that are currently trending and help you put your best, most fashionably dressed foot forward on your vacation.
The first thing to do while considering the fashion accessories that you're packing or purchasing for your vacation is to consider the climate of the place you're going to. The accessories that you buy should be appropriate for the climate you're going to, lest you stick out like a sore thumb. Having said that, here are 8 fashion accessories that are absolute must haves for when you're going travelling.
1. Jewelry Organiser
A jewelry organiser is a must have product, as it can help keep all your precious pieces of jewelry that you take with you on vacation safe and organised. You could pack pearl jewelry into your jewelry organiser, which you could purchase if you travel to a coastal country like Fiji or Australia. Pearls would look great along with a beach sundress as well, as well as a formal outfit, making them a versatile accessory.
2. Canvas Suitcase
A canvas suitcase can make a wonderful addition to anyone's travel plans, as it is an aesthetic choice that can bring a lot of character and colour to your pictures. Canvas suitcases look great in a pastel shade, and they offer a lot of mobility, allowing you to carry them around with you.
3. Compression Bags
Travel Compression bags are a great fashion accessory, helping you fit more and pack more into your suitcases by compressing your outfits. These bags are a lifesaver, helping conserve space by packing outfits more densely.
4. Bucket Hat
A bucket hat is a must for tropical locations. This quirky accessory can add a lot of character to your outfit while at the same time protecting you from the elements.
5. Hand Sanitizer
A fashionable hand sanitizer is the accessory you don't know you needed. Coming in different colour and shapes and sizes, the perfect, aesthetically pleasing bottle of hand sanitizer is the final flourish to any outfit to stay safe in post-Covid times.
6. Silk Pajamas Travel Set
A silk pajama set makes sure you travel in style, but also comfort. A must have for any vacation.
7. Convertible Backpack Purse
A convertible backpack purse is a multi-purpose utility item that you absolutely need to carry on your travels, for both mobility and style.
8. Boots
A good pair of boots can make your vacation a memorable experience or ruin it, depending on the fit. Be sure to choose your footwear with the utmost care.
More Blog Posts
Thank you for reading. If you like this article, please share!
---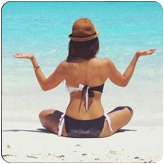 About the Author:
Jennifer Anders is a freelance writer who has traveled extensively and enjoys exploring off-the-beaten-path locations around the world.
She loves hiking national parks, windsurfing, and photographing wildlife.
Aside from all those crazy activities, you'll also find her eating plenty of local street food. She is absolutely fearless when it comes to trying new things.
---