The Best Attractions of Colorado
Colorado is full of incredible adventures for you to discover! Explore gorgeous mountains, raft down raging rivers, or simply spend a day shopping in quaint Western towns.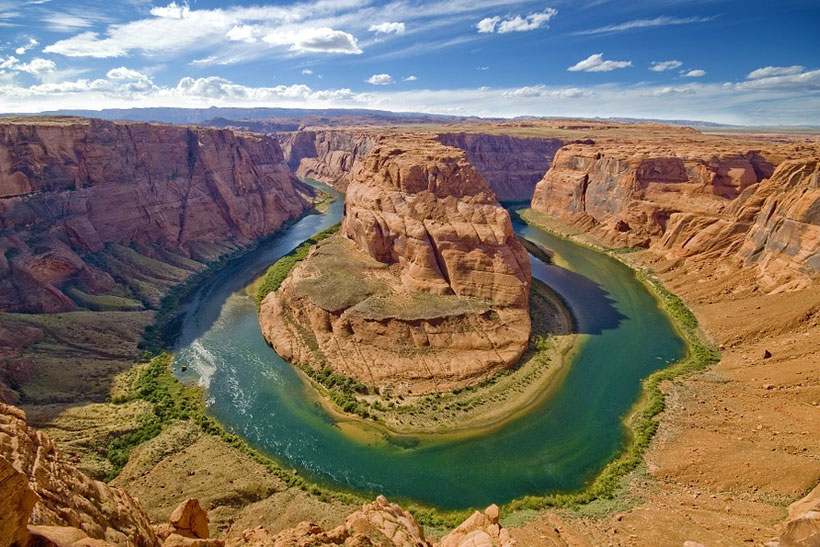 Mountain Activities
Pike's Peak
If you're into climbing mountains, you can't miss Pike's Peak. This is one of the highest summits in the Rocky Mountains, and it's number one on pretty much any Colorado activities ranking. View the sweeping landscape of the Rockies in all their majesty from the top of Pike's Peak and let your breath be taken away!
Garden of the Gods
This beautiful area of plant and animal life among interesting rock structures is a great destination in the Colorado Springs area. It was designated a National Natural Landmark, so it will be protected for years to come.
Trail Ridge Road
Driving the Trail Ridge Road is a wonderful way to see the Rockies, with or without hiking. One of the coolest parts of this road (other than the view) is that it actually runs right through the continental divide! You'll have to stop and stand with one foot on either side for your Instagram feed.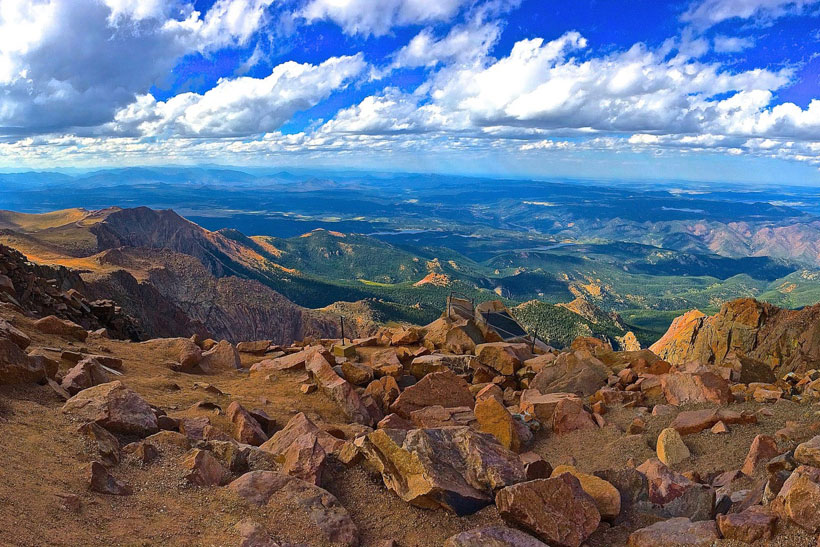 Water Sports
Echo Canyon River Rafting
If you've never experienced white-water rafting before, you're in for a treat. Paddle down a serene river, then hang on to your raft as you fly through the rapids! Echo Canyon River Expeditions is a great tour company to go with.
Bear Lake
For a quiet afternoon by the water or a hike around the lake's perimeter, Bear Lake is a great place to be. Trek around the area and see what you can find. Hopefully, you'll manage to avoid the lake's infamous namesake.
Treasure Falls
Hike to the falls, then take plunge into the cool waters. Legend has it that there is gold in the water. Maybe you'll get lucky!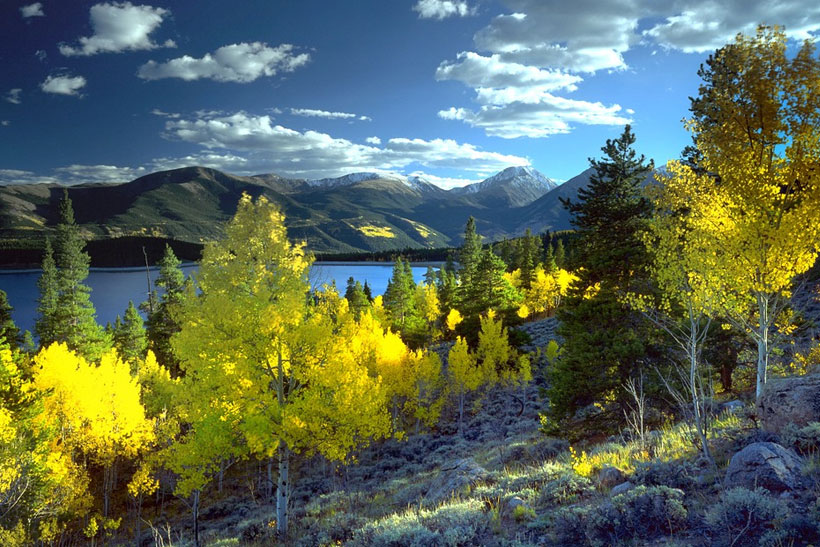 Culture and History
Durango and Silverton Narrow Gauge Railroad and Museum
Take a ride on a historic railroad and visit the accompanying museum. The railroad was originally built for mining, but you'll find the view good as gold. Find out the history behind the towns, mines, and railroad when you walk through the displays in the museum.
Denver Museum of Nature & Science
Make learning fun! This science museum is specific to the Colorado region in addition to covering the usual topics. Learn about Colorado's nature, visit the planetarium, and listen to a family-friendly lecture on what makes the earth go round.
Outlaw and Lawmen Jail Museum
Despite its growing hipster culture, Colorado's roots are in its Wild West past. Transport yourself back in time and learn about an era when Colorado was far from tame. There's a lot more to this region than meets the eye.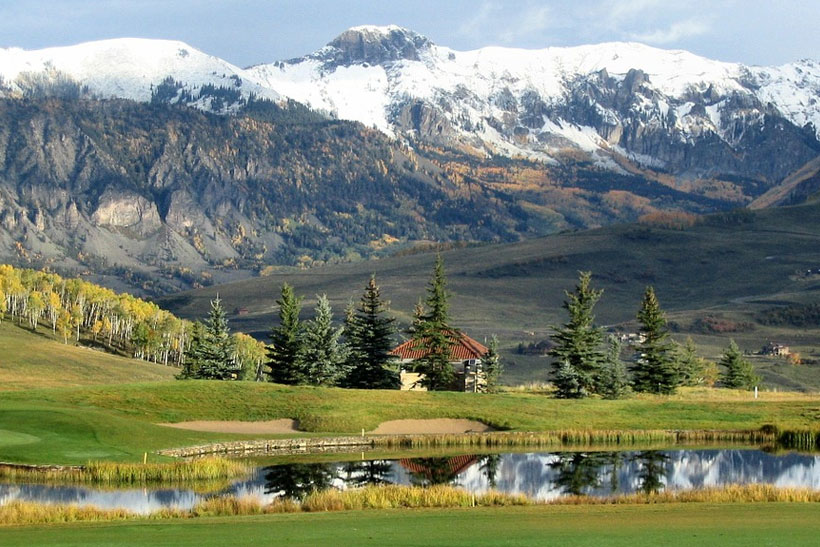 Great Colorado Locations
Mountain Village
This small cluster of dwellings sits above Teluride, high in the mountains. It's a secluded yet convenient location, since it is far from the fumes and bustle of the city but still near convenient amenities and ski resorts.
Breckenridge
This town has its roots in gold rush history. Today it is a haven for skiers, climbers, and nature lovers.
Lionshead Village
Although still tucked into a gorgeous mountain location, Lionshead Village is more geared toward shopping and dining than many Mountain Village or Breckenridge. You can have outdoor activities by day and city comforts by night.
Durango
Despite its small size, this town offers pleasant shops, cafes, and restaurants. A short drive from the city, you'll find the Mesa Verde National Park. In addition, there are plenty of great campgrounds in the Durango area.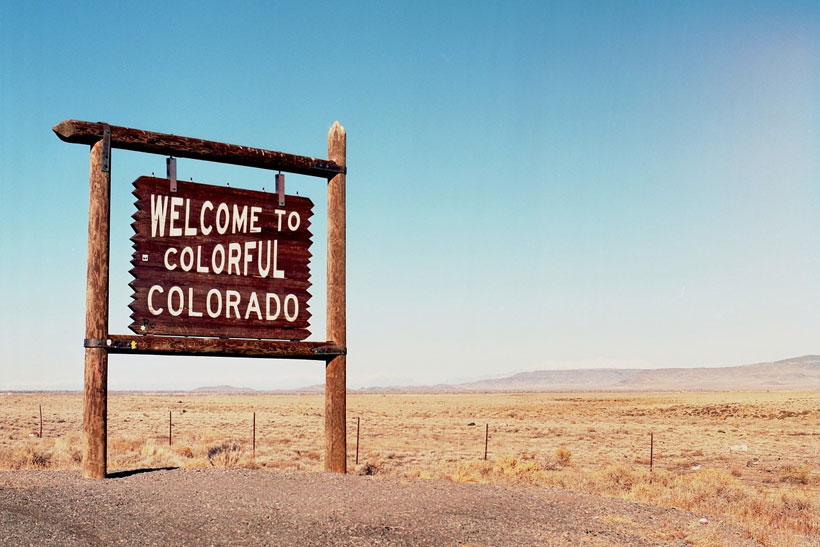 Colorado has something to offer everyone. Enjoy your time in as you traverse the mountains and discover all the wonders of Colorado's history and nature. Happy travels!
If you like this article, please share. Thank you!