Best Places For A Gorgeous Beach Getaway In Asia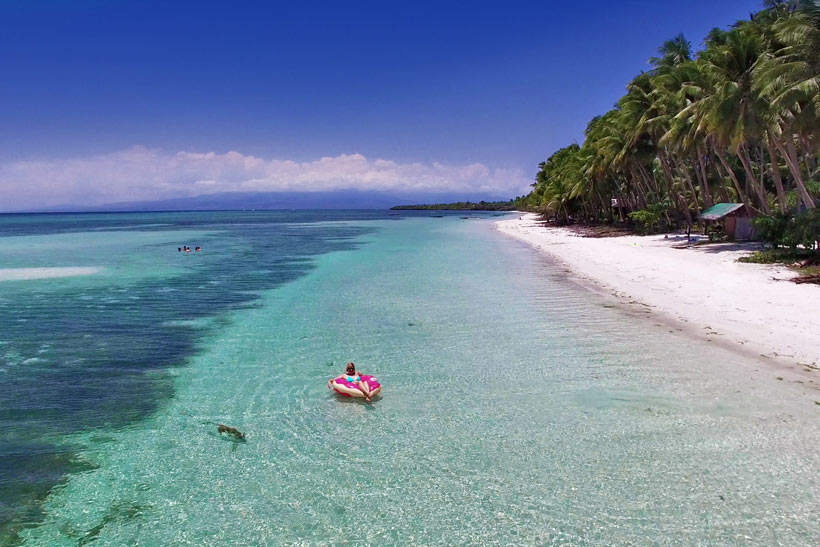 While many around the world are having to start to turn on their heaters soon, I might have an alternative for you. Instead of freezing at home, how about an escape to Asia?  
The following 5 places offer hot climates all year, but also they offer some seriously gorgeous beaches. Ready for an island escape? Check out the following five extraordinary beach getaways!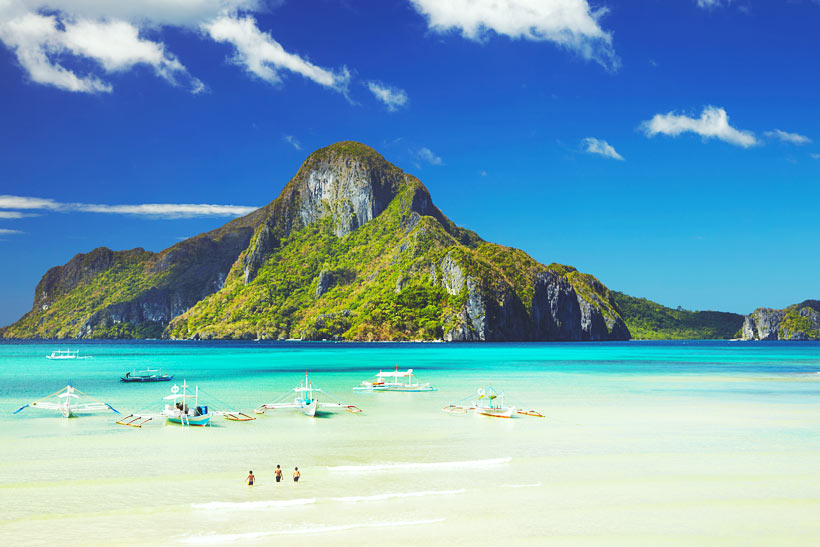 Palawan, Philippines
Palawan is a region in the west of the Philippines and a place like no other. The large island province offers hundreds of uninhabited islands to explore. Palawan is also known as the last frontier of the Philippines, because most of the land is untouched and not very developed yet.  
To cut it short: this is the place to find true paradise. And with paradise I mean absolutely picture perfect beaches, dramatic rock formations, crystal clear and turquoise lagoons, pearl-white beaches, mountains, wild jungles and a diversity of wildlife that will leave you speechless.   
Palawan is an extraordinary dream destination for beach bums, scuba divers, hikers, and anyone who search for the true island vibe. It can't get any better. If you choose Palawan as your dream beach getaway, make sure to bookmark my travel guide Coron vs. El Nido, these are the two most popular places to visit in Palawan.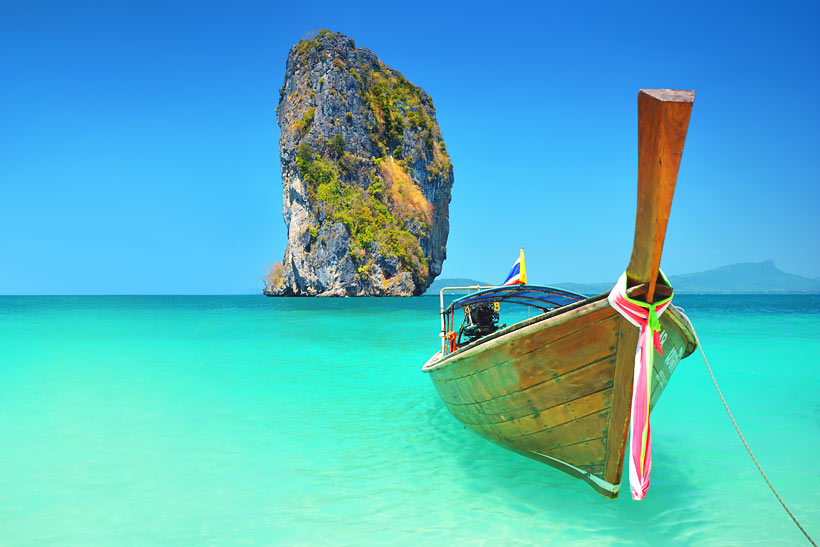 Phuket, Thailand
I just returned from a trip to Phuket and I was overwhelmed by its beauty. Phuket offers a massive variety of activities for travelers. No matter if you like hiking, diving, beach bumming, or just being lazy and getting some massages in a world class spa - Phuket has something for everyone. With its own International Airport you can reach the island in a breeze...  
However, keep in mind that Phuket is a super popular destination for travelers from all around the world - it can get quite crowded on the island in the Andaman Sea. I recommend to visit Phuket soon, before the high season begins (mid November).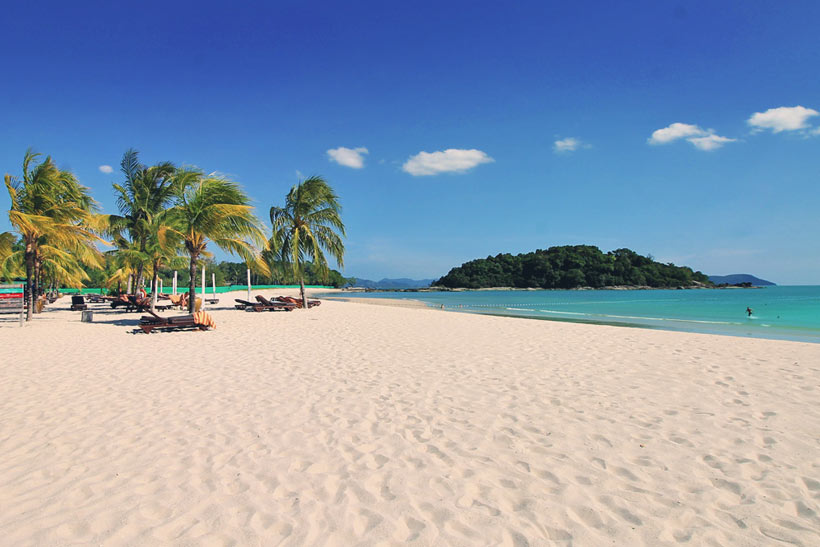 Langkawi, Malaysia
On the west coast of Malaysia is a beautiful island called Langkawi, also known as the Jewel of Kedah. The island offers some gorgeous white beaches with plenty of water sport activities such as parasailing, jetski and many more...  
Langkawi is surrounded by an archipelago of 99 islands, definitely go for island hopping and explore its vibrant underwater world with colorful corals and plenty of fish (I saw baby sharks during some island hopping trip). Nature buffs will love to explore the nearby rainforests, jungles and waterfalls, with plenty of wildlife.  
Another reason to visit Langkawi is because it's a duty-free island, tobacco and alcohol are ridiculously cheap. Don't buy too much, make sure to know your import limits.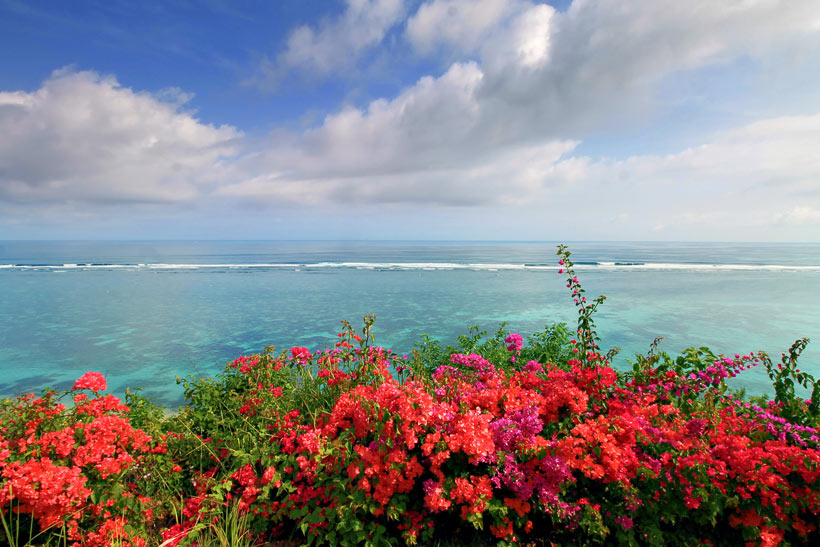 Bali, Indonesia
Bali is a tropical paradise with hot climates all year long due its location along the equator line. The island is loved by all kinds of travelers, you will encounter budget backpackers who travel all across Southeast Asia, the spiritual yogis, luxury travelers, families, divers, surfers...  
But what makes Bali so amazing? It's not only the beaches, there is so much more. Imagine lush vegetation, endless green rice paddies, amazing spa and yoga retreats, world-class surfing, ancient temples, volcanic mountains and so much more.... I can't think of any other island that has as much to offer as Bali! You can never go wrong with Bali, and by the way, I'm here right now while writing this article...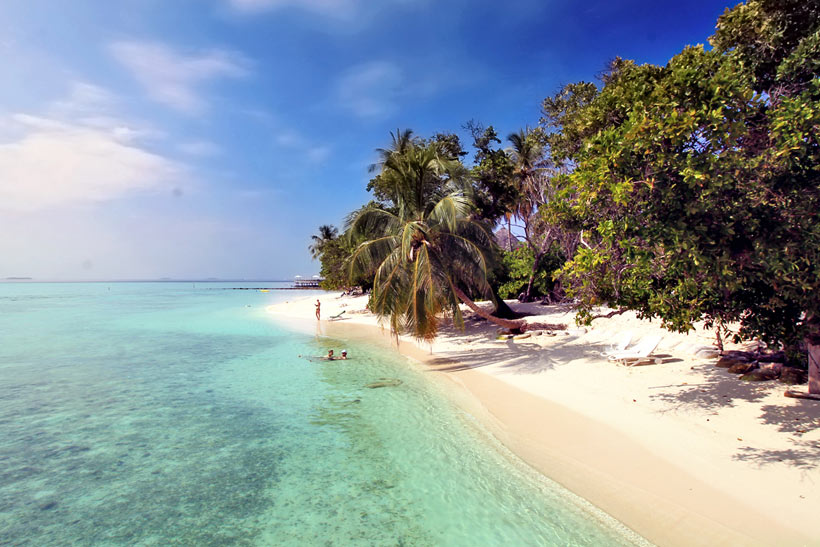 Maldives
The Maldives is a chain of more than 1000 stunningly beautiful islands in the Indian Ocean. I had a chance to visit the Maldives twice, check out my blog post That one time I got invited to the Maldives.
Maldives is a tropical paradise, most loved by honeymooners and couples, but also families enjoy the serene atmosphere in the islands. It's a wonderful and romantic place to relax and unwind. If you get bored, try some fun water sport activities, including surfing, jet skiing, banana boating or parasailing.  
What makes the Maldives so remarkable is its incredible underwater life, make sure to go diving or snorkeling! You'll see manta rays, turtles, sharks, and if you're lucky, you might even encounter whale sharks.  
There are not many places in the world that are like the Maldives, and I highly recommend you to visit this extraordinary destination, at least once in a lifetime.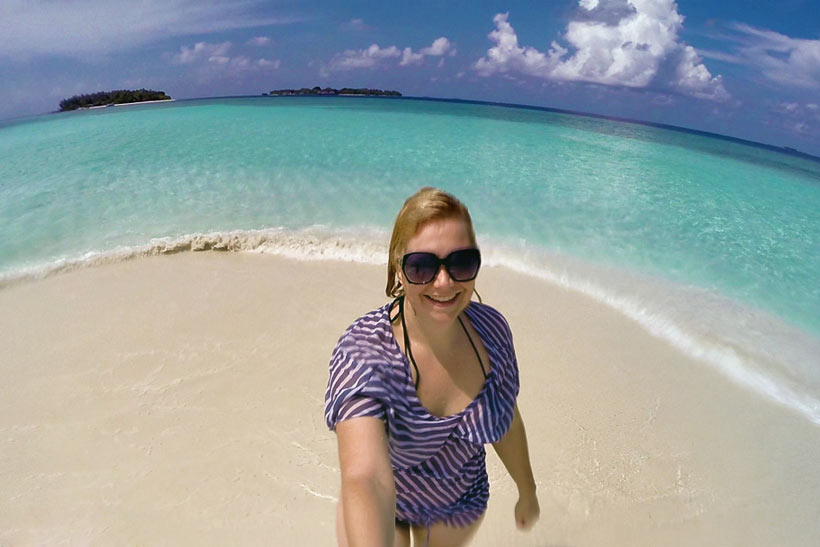 Thank you for reading.
If you like this article, please share.
 
 
 
 
 
 
 
 

 

ABOUT THE AUTHOR

 

Sabrina Iovino is the founder of JustOneWayTicket.com. She's half German, half Italian and has traveled to more than 50 countries around the globe. She feels weird to write about herself in the third person, so she'll switch now. Phew...much better! Let's restart:

Hi, I'm Sab! This is my blog and I write about the things I love. Mostly.

 

Follow me on Facebook | Twitter | Pinterest | Google+ | Flickr | Youtube

 

 
 
 
 
 
 
---
Enjoyed this article? Sign up for my Newsletter or follow me on Facebook and get notified about new posts.