Best places to visit in Riviera Maya, Mexico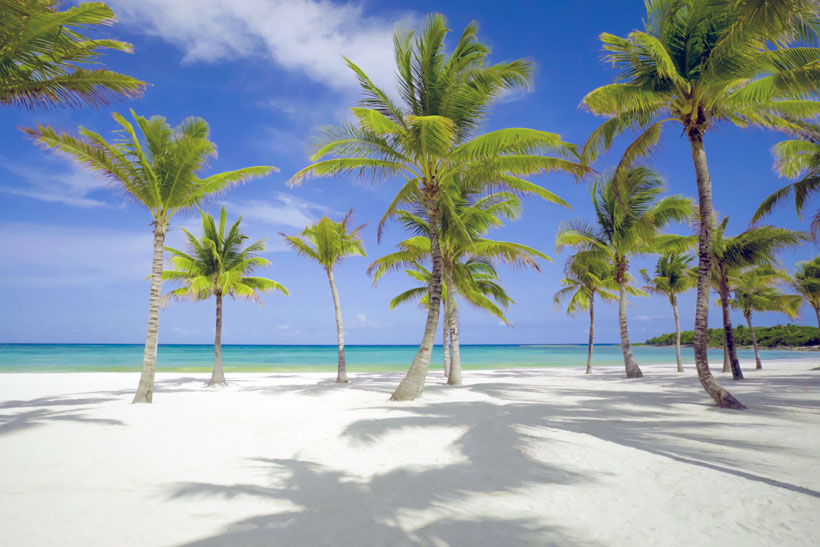 Welcome to Riviera Maya, a true paradise destination, located in the southeastern part of Mexico's Yucatan Peninsula. 135 kilometers of Caribbean coastline from Tulum to Puerto Morelos, with perfect white beaches, turquoise waters and scenic ruins, just perfect for road trips and exploring. It's fairly easy to get around by car or bus, you can either rent a car or take a collectivo, which picks up passengers and drop them off anywhere along the road.
With plenty of comfy bars and cafes, world-class restaurants, vibrant nightlife, and extensive shopping opportunities, Riviera Maya is a fantastic holiday destination for friends and lovers alike. 
Let's get started! If you plan to travel to Riviera Maya in Mexico, make sure to bookmark this list! Without further ado, here are some of my favorite Riviera Maya excursions... Enjoy!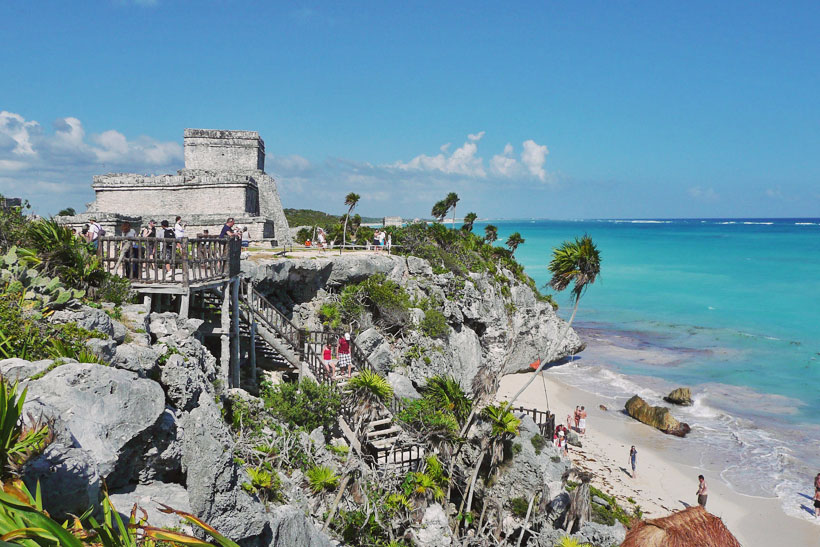 Wander through the ancient ruins of Tulum 
The ruins of Tulum are an iconic landmark of Mexico, that you shouldn't miss during your trip to Maya Riviera! The Archaeological Site from the 13th century is a popular attraction for locals and travelers, due to its spectacular setting on limestones, facing the turquoise ocean. It's the only Mayan city that was built along the coast.
This place used to be a seaport for trading during the Mayan post-classic period that took place about 700 years ago. It's impressive how well-preserved the ruins are, it just feels like you're traveling back in time. The views are mesmerizing, and there is always a cool breeze coming from the ocean. Make sure to bring enough water, sun protection, a hat and possibly a bathing suit to enjoy the beach after.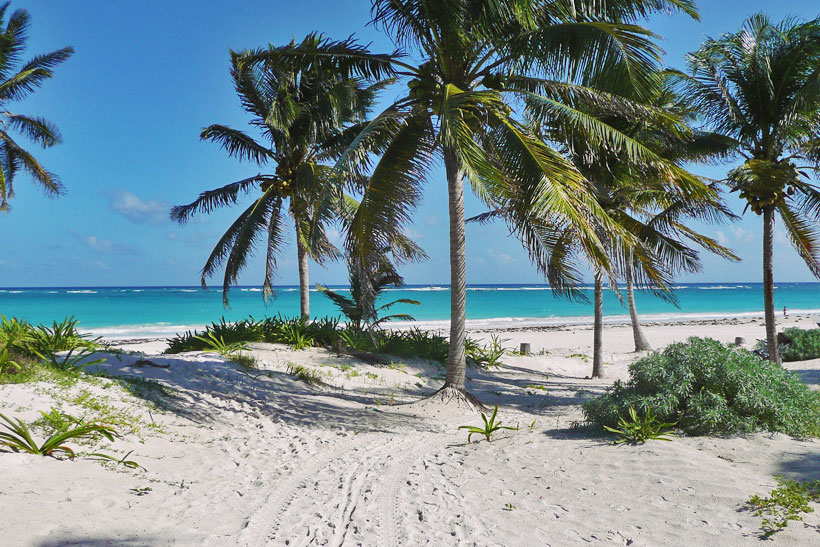 Get your perfect photo at Akumal Beach
If you're a beach lover, you'll love Akumal Beach, it's one of Mexico's best beaches. You'll be amazed, it truly looks like paradise, probably reminding you of one of those screensavers. Akumal Beach the perfect place to relax, read a book or just stroll around and dip your toes into the soft white sand. Don't miss taking a swim in the crystal clear waters, you might come across some gorgeous turtles that are often seen along the shore.
Akumal Beach is located between Tulum and Playa del Carmen.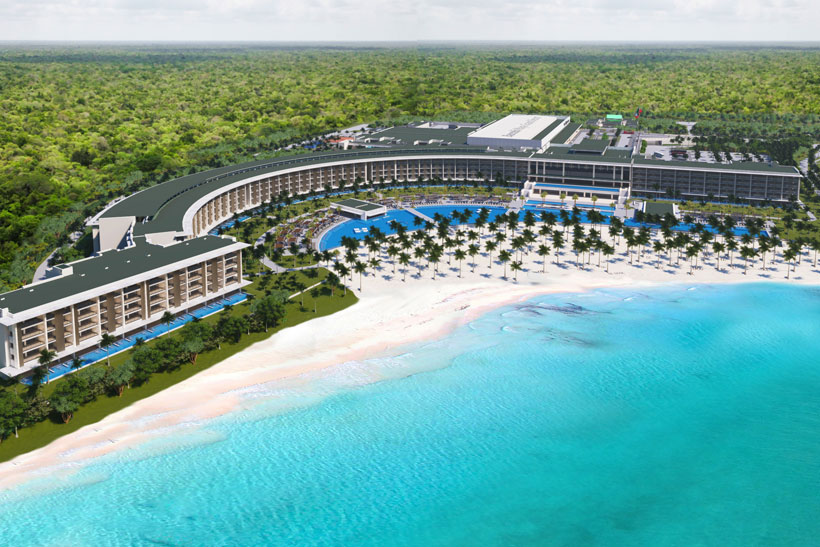 Enjoy some quality time in a luxury resort 
If you plan to travel to Riviera Maya with your partner or friend, you've probably wondered if there are any hotels only for adults. Whether you're looking for a quiet Riviera Maya hotel without the noise of children, or you fancy a hotel that offers all included, I've got you covered!
Barceló Maya Riviera - Adults only is the perfect luxury adults-only hotel in the Riviera Maya. Treat yourself to some luxury and have an unforgettable time at this exclusive resort, with excellent facilities including multiple pools, a tennis court, spa, gym, five unique restaurants and five bars to enjoy dinner and drinks with your loved one. 
Most of the elegant rooms feature spectacular ocean views, some of them even come with a hot tub on the terrace or balcony, which makes it perfect for a romantic getaway. Did I mention it's all-inclusive? Sounds like a dream vacation, right?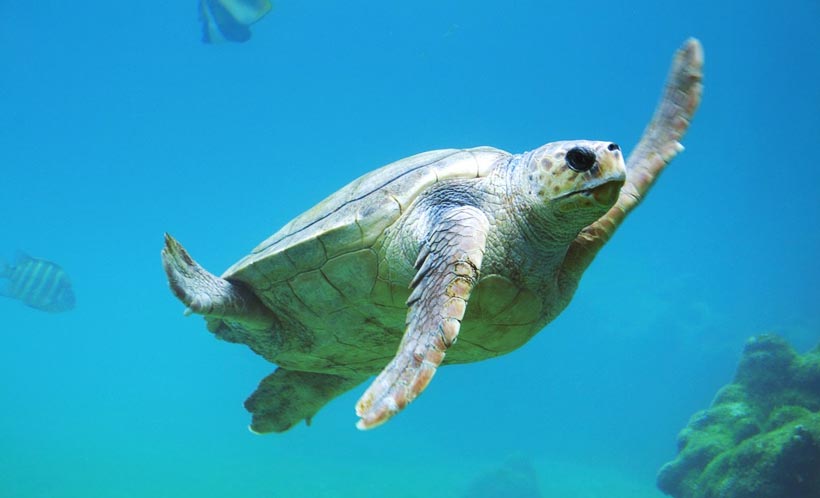 Xcaret Park
Xcaret Park in Playa del Carmen is one unforgettable experience for nature and adventure lovers! There are plenty of fun activities and attractions to discover within this majestic park. 
The best water activities include the Río del Paraíso journey, an exhilarating  trip through underground rivers, and refreshing dips in natural pools. Explore the Coral Reef Aquarium, see turtles, manatees, bats, butterflies and many other animal species over and under the sea.
Once you're back on the ground, take a hike through the Jungle Trail, learn about mushroom cultivation, or visit the Museum of Orchids to admire Mayan orchids in its full bloom... Xcaret is an amazing experience for families, friends and couples to learn something new, see cultural performances and archaeological sites.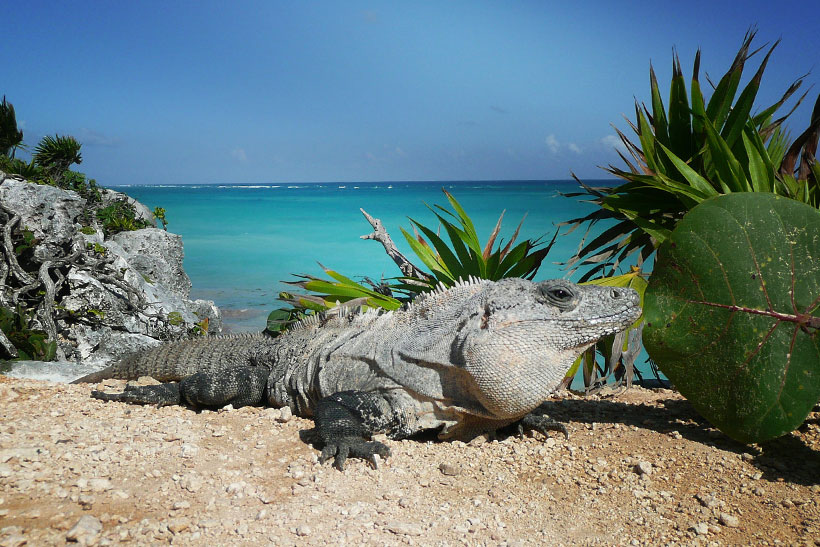 I hope you enjoyed this guide to Maya Riviera! If you have anything to add or want to share your travel experiences from there, please leave a comment below.
If you like this article, please share. Thank you!
 
 
 
 
 
 
 
 

 

ABOUT THE AUTHOR

 

Sabrina Iovino is the founder of JustOneWayTicket.com. She's half German, half Italian and has traveled to more than 50 countries around the globe. She feels weird to write about herself in the third person, so she'll switch now. Phew...much better! Let's restart:

Hi, I'm Sab! This is my blog and I write about the things I love. Mostly.

 

Follow me on Facebook | Twitter | Instagram | Pinterest | Youtube