Are you ready to make some money while traveling? Ever thought about doing voiceovers? Recording voiceovers has become much easier than it has ever been...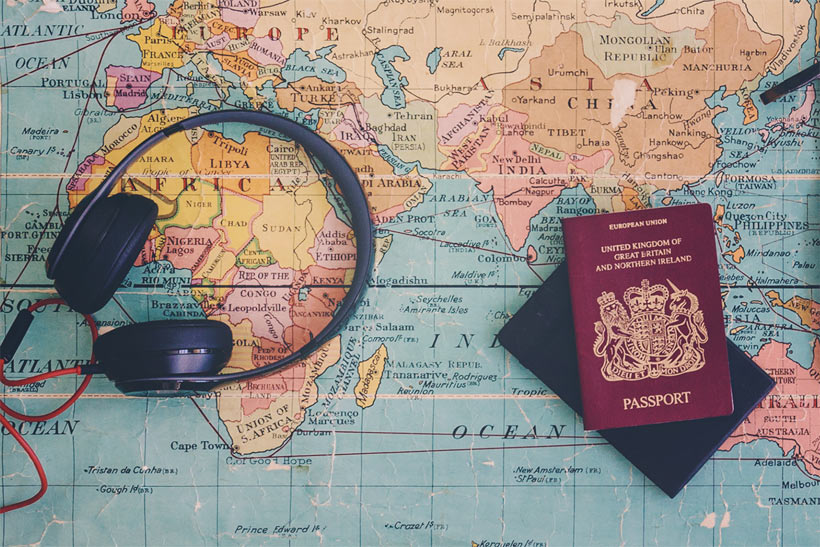 Some links below are affiliate links. At no additional to you, I will earn a commission if you make a purchase.
One question that many voiceover artists get asked a lot is: Is it possible to record voiceovers while traveling? Well, the answer to that question is straightforward and simple –Yes! Recording voiceovers has become much easier than it has ever been.
A few decades ago, recording a voiceover for your clients means that you had to visit a recording studio. And you also had to pay the studio engineer and other people involved in recording and editing your voiceovers. Then you also needed to deal with sending your reels to your clients. You no longer have to deal with what the pioneers of the industry dealt with, thanks to technology.
These days you can record a voice over demo from your mobile device, and share it with thousands of people from across the world. Doing voiceovers is easy if you have recording equipment and internet access (you can send the finished demo to clients and agencies on voquent.com). So, you can record voiceovers without missing out on sunny beach days on an island in Greece... or Thailand. Wherever you want to be...
Are you ready to make money while traveling? Here are some of the things you need, to make recording voiceovers possible while you're enjoying a lifestyle of travel.
1. Microphone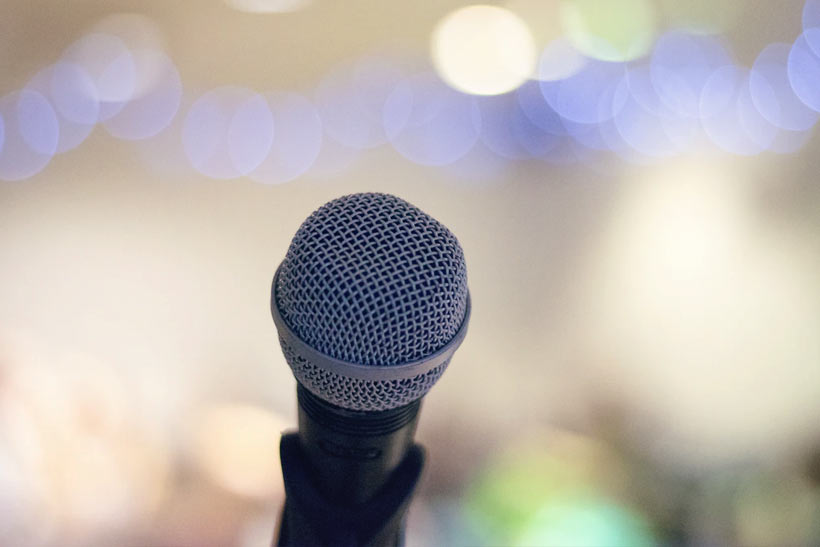 You need to go for a high-quality lightweight microphone. Since you will record your voiceovers in unconventional places like the hotel, you want a microphone that will only pick up your voice and not the surrounding noise.
A highly recommended microphone is the Sennheiser MKH416. This is a favorite in the traveling voiceover business and is popular in many recording studios because of its portability and lightweight. The sound quality is impeccable, and you can expect the best from a top brand such as Sennheiser.
2. XLR to USB Adapter
For adapters, you have many options to choose from. The SHURE X2u is recommended by pro voiceover artists if you are looking for something that is not too big. Remember that you are recording while travelling and you need to save space for other important equipment.
The X2u is compatible with your Sennheiser MKH416 mic for USB recording. The X2u comes with a cord and all the important drivers you need to install it on your PC or MAC. You probably don't need to worry about that since your laptop will automatically detect and install it.
3. Microphone Stand
You do not need a fancy microphone stand to record your voiceovers. Anything that will keep your microphone stationery will do. However, you might want to go for a lightweight one that will do just that – hold the mic. You can find cheap microphone stands in most online recording equipment stores or even on Amazon.
4. Recording Software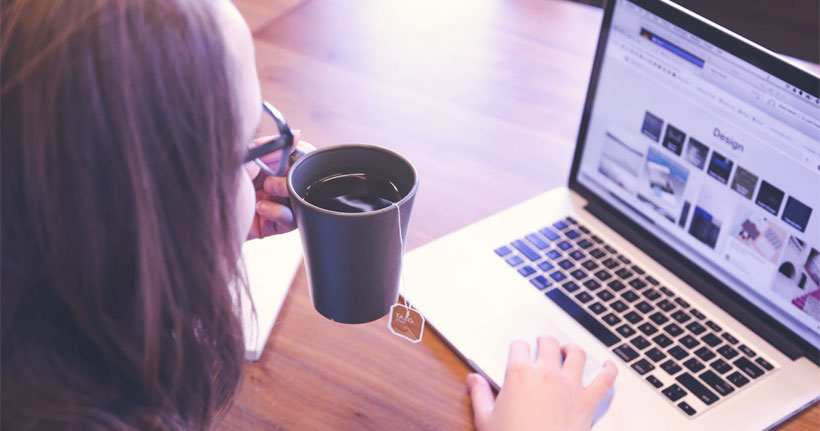 There are dozens of recording software to choose from. But we can assume that you will use the one that you already use for your recording at home. Starting afresh with new software while traveling can be counterproductive because you need to first learn how to use it, and that can take time. But if you are looking for a recommendation, the Adobe Audition software is one of the best out there. This feature-packed software is suitable for both beginners and professionals alike.
More Blog Posts about Making Money while Traveling
Thank you for reading. If you like this article, please share!
---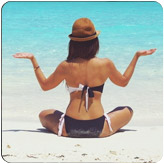 About the Author:
Jennifer Anders is a freelance writer who has traveled extensively and enjoys exploring off-the-beaten-path locations around the world.
She loves hiking national parks, windsurfing, and photographing wildlife.
Aside from all those crazy activities, you'll also find her eating plenty of local street food. She is absolutely fearless when it comes to trying new things.
---