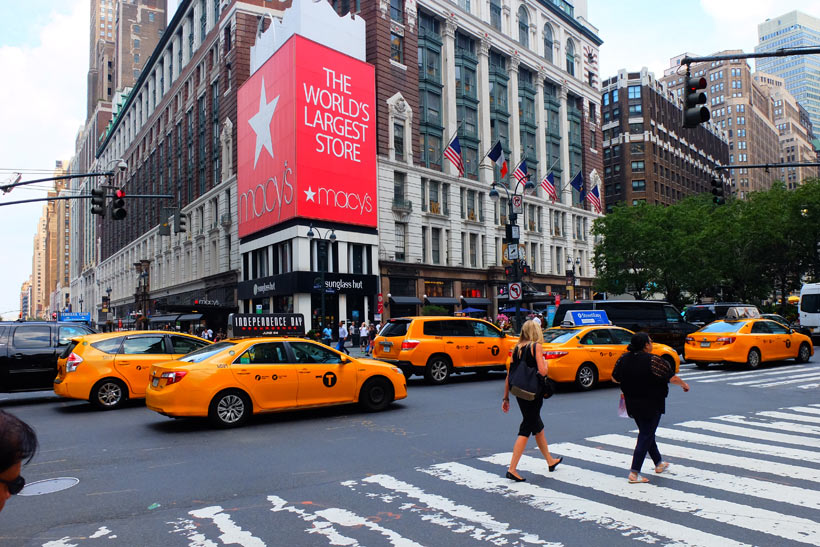 Want to stay away from the crowds on Times Square, skip the long lines at the Empire State Building and Top of the Rock and go for the city's hidden gems? Of course there are hundreds of events in New York to choose from in the City That Never Sleeps, but what are the secret places to go to? Those spots that New Yorkers spend their days, away from the tourists flooding their city? Below you'll find some insider tips!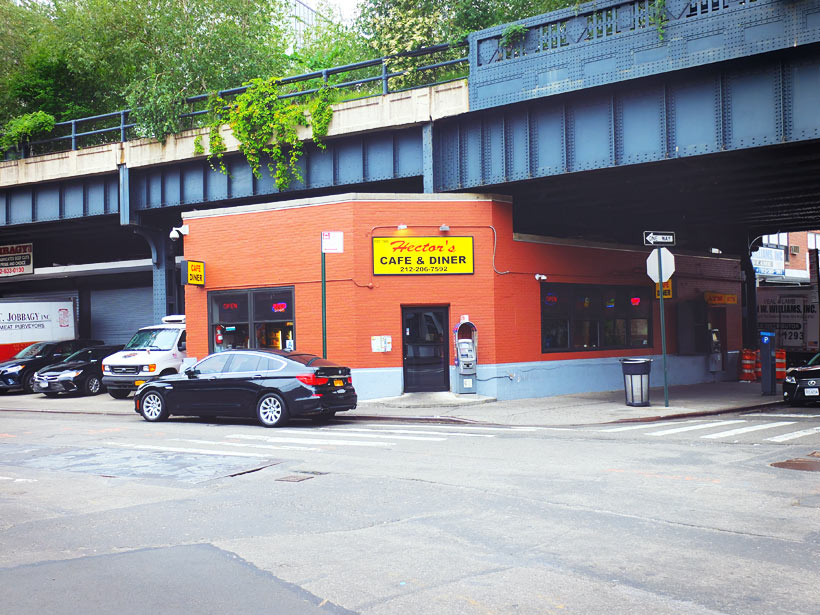 Dine with the locals
For some authentic New York food you can visit one of the diners in Manhattan that are still left from the old days. One of the 'rawest' you can find here is Hector's in Meatpacking District. Martin Scorsese used Hector's as a set for Taxi Driver, need I say more?
For an old school pizza parlour, you should definitely head to John's Pizzeria of Bleecker Street. Mind you though, they don't do slices. Only whole pizza's large enough to share with two or three people.
After finishing your pizza, head to The Spotted Pig. Rub shoulders with the locals at this quaint Greenwich Village pub around the corner.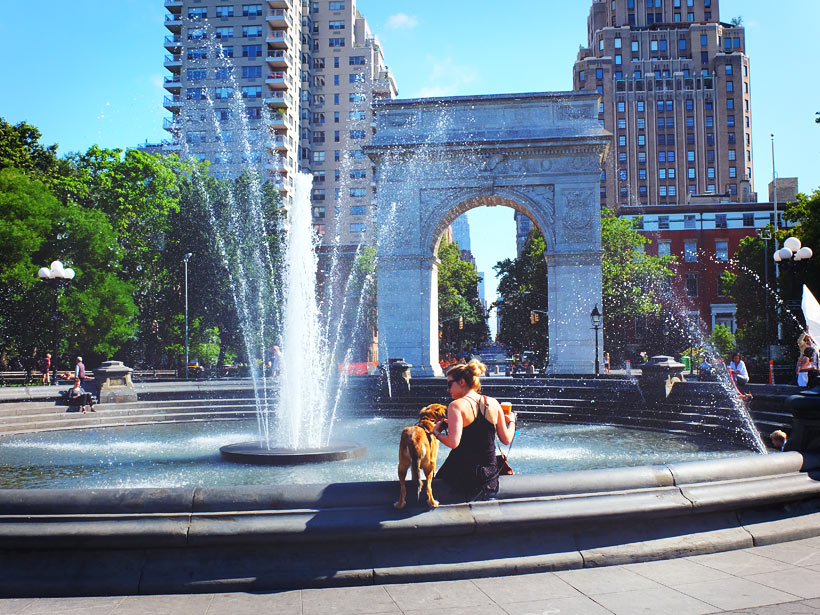 Grocery Shopping
You won't find many New Yorkers in grocery stores around town. They like to go to the city's markets instead. Visit the Union Square Greenmarket for example. On Monday, Wednesday, Friday and Saturday you'll find its stands on the north and east side of Union Square. Or go for a stroll on one of the Smorgasburg markets, a hip food fair of Brooklyn Flea.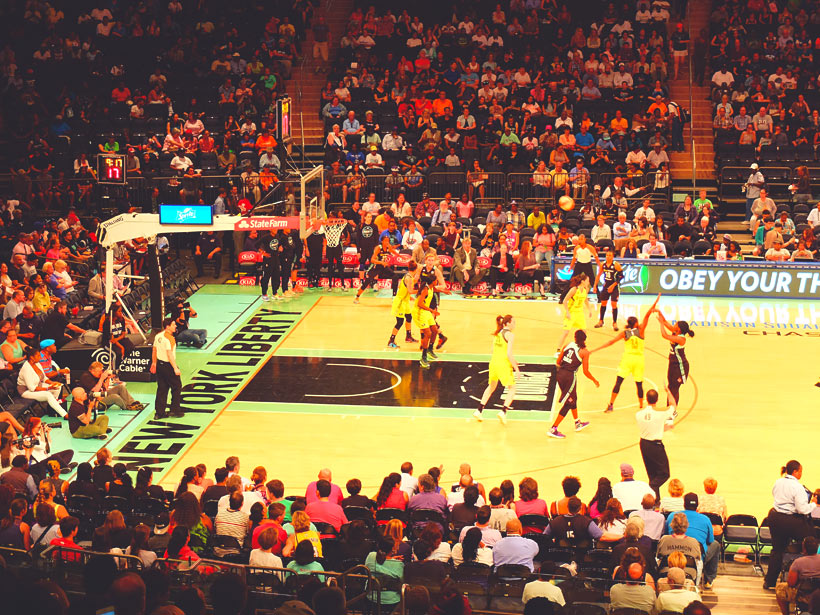 Ready for some action?
On Times Square, the Empire State Building and Top of the Rock you're mainly surrounded by other tourists. Like to experience some real New York during your trip? Attending a sports game is a great opportunity to do so.
How about a Yankees baseball game or go see The New York Liberty the women's basketball team of New York play in Madison Square Garden? Loads of sports games are on every season, so there's always a team you can cheer for! Oh, and don't forget to enjoy some hot dogs and other snacks you can get at the stadium.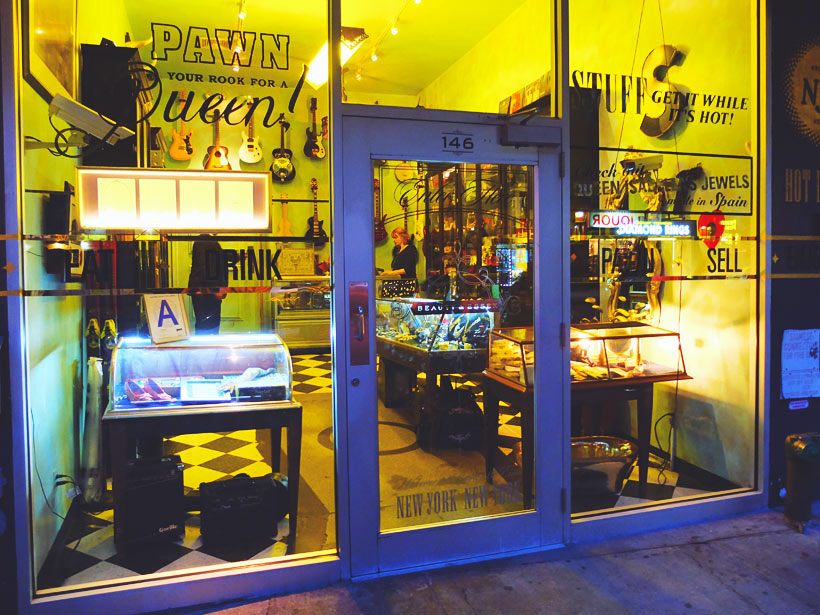 Ssssht!
Speaking about secret places in New York, the city even has a secret nightlife. A few bars in town REALLY are secret and hard to find if you don't know where to look for them. I'm talking about the Speakeasy bars, those venues hidden behind barber shops, phone booths and unmarked doors.
Ok, I'll mention one if you promise not to tell anyone: Beauty & Essex in the Lower East Side. You can try to find these spots yourself, but it might be easier to book a tour. The guide will make sure you don't end up at the wrong barber shop, trying to open their bathroom door thinking it's the secret entree to the bar...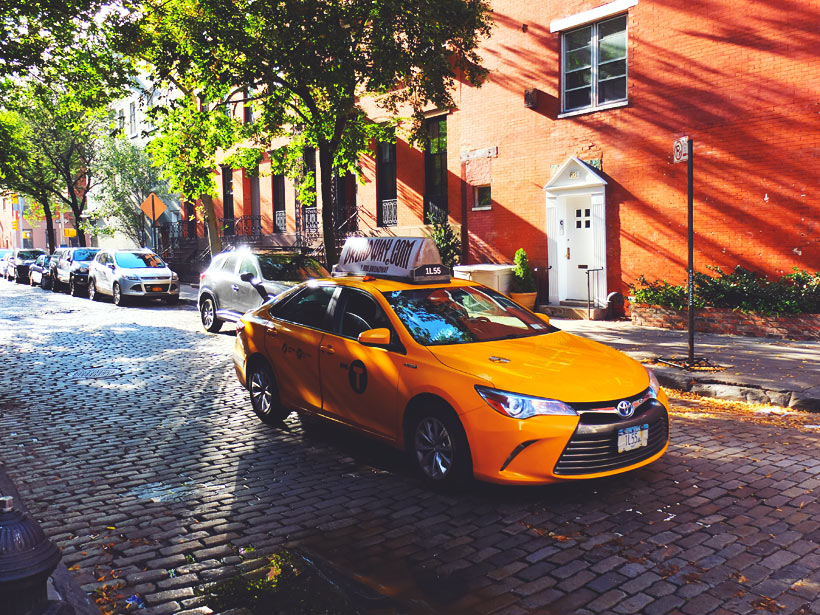 Concerts are cool
And concerts in New York are even cooler. Imagine your favourite artist performing in the legendary Madison Square Garden or Carnegie Hall. Or the opposite: an intimate jazz concert in a small venue.
If you've booked a trip to the Big Apple, definitely check out which concerts you can attend. In New York, there's always something for everyone.
Photo Credits © Eric from NewYorkCity.co.uk.
If you like this article, please share.
 
 
 
 
 
 
 
 

 

ABOUT THE AUTHOR

 

Jennifer Anders is a freelance travel writer who enjoys

exploring off-the-beaten-path locations around the world.

She loves hiking national parks and photographing wildlife.

You'll also find her eating plenty of local street food.

 

Follow her on Google+


 

 
 
 
 
 
 
Enjoyed this article? Sign up for my Newsletter or follow me on Facebook and get notified about new posts.