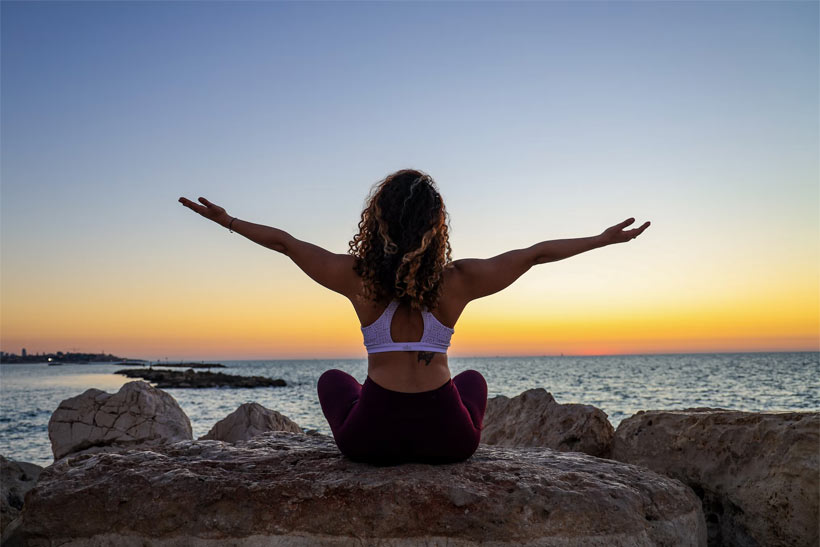 The beach is a must-travel destination if you want to take a breather from work, school, or other obligations. The coast, being far away enough from your daily stressors and being a great place to try fun water activities, is a getaway destination where you can simply unwind under the sun or experience all sorts of thrilling moments.
But as you're planning your trip to the sea, make sure to include a few essentials to really make the most of your vacation. To be prepared for anything while on the shore, in the water, in your place of accommodations, or at any establishment, pack the 12 items below:
Off-the-Beach Essentials
Many people focus on beach items they'll need for the sand and sea, but you also need certain products on hand when you're off the shore. Aside from swimming or sunbathing, you can also check out boutiques or shopping malls, visit your hotel's gym, hike or trek if there are trails nearby, and maybe even drop by a bar or two. With these various activities, you'll need appropriate apparel and items to maximize your beach vacation.
Leggings
If you want to decrease the number of clothes you'll bring on your trip, consider packing versatile garments such as leggings. You can use them while you exercise or wear them to a fancy restaurant for a casual fashion vibe. You can even wear leggings to keep your legs warm at night, or if you want to prevent getting bug bites on your legs. Choose light or white-colored leggings as these colors are a great fit for the summer season. These colors will also feel cooler on the legs because they reflect heat away from your body.
Colorful Tops
Your tropical destination is the perfect setting to flaunt your bright-colored tops, whether they're yellow, orange, pink, or any other color of the rainbow. Aside from choosing clothes that come in a variety of colors, it's a good idea to pack different styles of tops as well. For example, you'll want a moisture-wicking shirt for exercising, a sleeveless top for dining out, and a crop top to change into when you're done with the beach for the day.
A Thin Dress Shirt
A thin dress shirt is another versatile garment you can bring to your beach vacation. You can wear this as a top if you want to go to a bar or club to socialize. A thin button-up can also be worn as a cover-up while taking a break from swimming.
Shorts
Bring shorts you can wear while you're out and about during your beach trip. These bottoms will be more comfortable and breathable instead of pants, making them perfect for walking around the beach or going shopping. You can also easily change into these shorts after swimming or lounging on the shore.
Toiletries
Don't forget to bring your toiletry essentials to maintain your haircare, skincare, and other hygienic routines. If you don't want to bring more than you should, call ahead to ask the staff at your accommodation what toiletries and personal care items they already provide.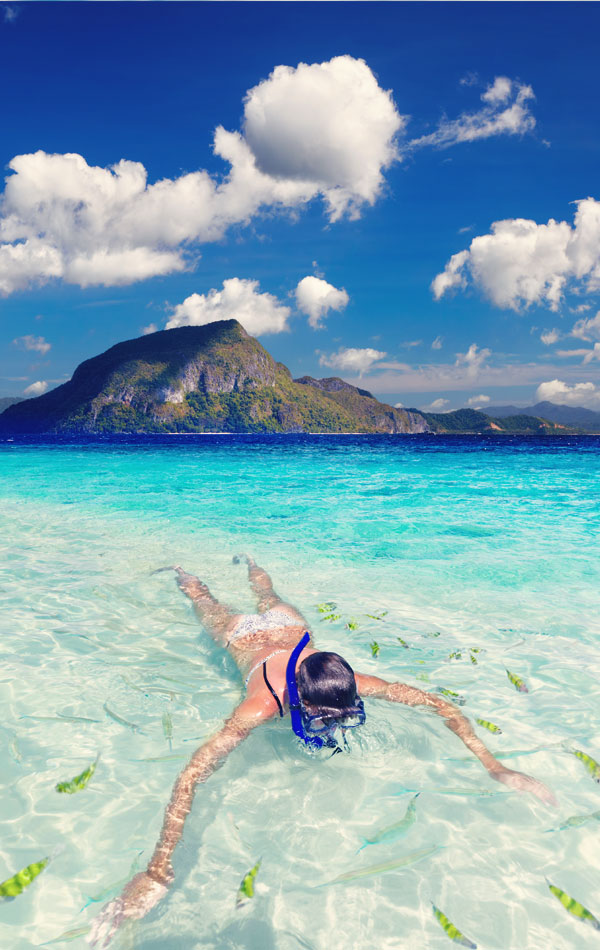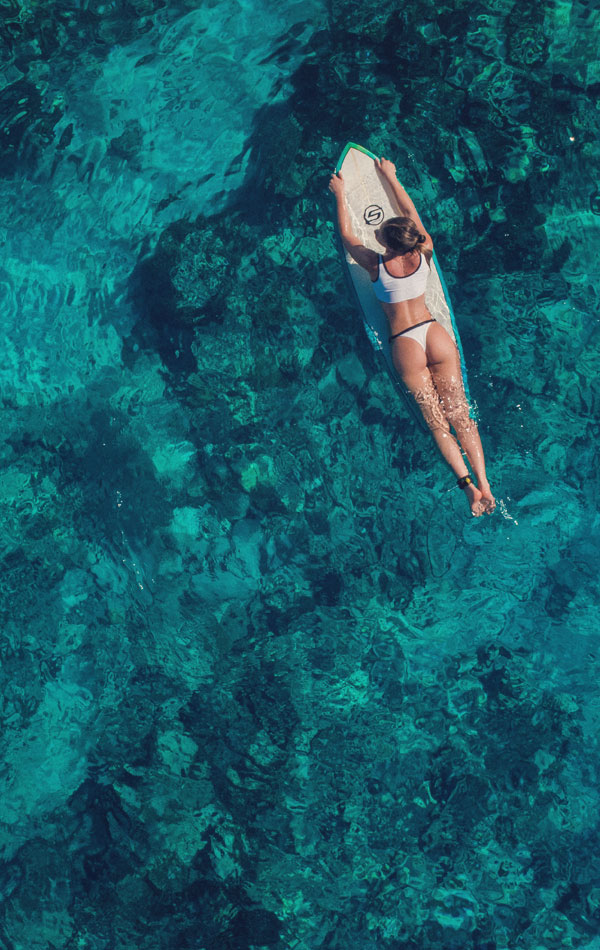 On-the-Beach Gear
Now that you've got your off-the-beach items ready, it's time to pack your beach essentials. These are the things you'll need to maximize your time on the sand and in the sea:
A Bottle of Sunscreen
Protect your face and body from the sun's harmful UV rays by applying sunscreen to your skin. Apply it at least 15 minutes before you head out onto the beach for the best results. Don't forget to re-apply it every 30 minutes, especially if you're sunbathing or if you've just gone out for a swim.
An Aloe Vera Gel
In case your skin gets sunburnt, you'll want to bring along some aloe vera gel. This product is effective when it comes to relieving any pain and itching caused by sun damage.
A Pair of Sunglasses
In addition to protecting your skin from sun damage, you'll want to do the same for your eyes. This is because prolonged exposure to sunlight can cause your eyes to develop cataracts and corneal damage. So, bring along a good pair of UV protection sunglasses that you can wear while you're chilling at the beach. These accessories are not only fashionable, but also essential to maintaining your eye health. Additionally, these sunglasses can help you see better when the sunlight gets too bright in the daytime.
A Hat
You can provide added protection to your face and eyes with the help of a hat. A wide-brimmed hat can shade you from harsh sunlight, preventing your face, neck, and shoulders from being constantly exposed to the sun's harmful UV rays.
A Swimsuit
Of course, don't forget to bring your swimsuit to the beach! Make sure to pack one that fits well and feels comfortable. That way, you'll be a lot more confident in how you look, and you won't need to adjust your swimsuit constantly because it's too loose or too tight.
A Beach Cover-Up
For a quick trip to the stores or restaurants surrounding the beach, wear a cover-up to help you look less exposed. Sarongs or pareos are usually used as cover-ups, as they're lightweight and easy to wear and remove.
A Beach Towel
A beach towel is essential if you want to lie down on the sand all day without coming into contact with the hot sand. You can also use the towel to reserve your spot on the beach and have a place to rest your things on without getting them covered in sand.
Aside from spending time on the sandy shore or taking a dip in the sea, going to the beach can also mean strolling the seashore at night, touring the city during the daytime, checking out the local boutiques near your accommodation, and more. These fun activities all need to be considered when you're packing for your beach trip. With these essential beach items, you'll be ready for anything you want to do during your time by the sea.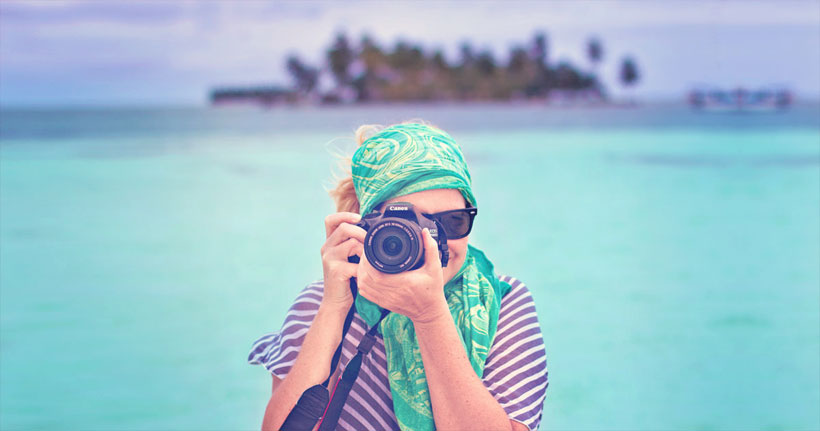 More Blog Posts
Thank you for reading. If you like this article, please share!
---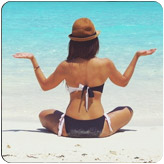 About the Author:
Jennifer Anders is a freelance writer who has traveled extensively and enjoys exploring off-the-beaten-path locations around the world.
She loves hiking national parks, windsurfing, and photographing wildlife.
Aside from all those crazy activities, you'll also find her eating plenty of local street food. She is absolutely fearless when it comes to trying new things.
---