Hua Quan Village in China is a place like no other. Create your own personalized journey of creative exploration in one of the largest art & cultural centers in the world...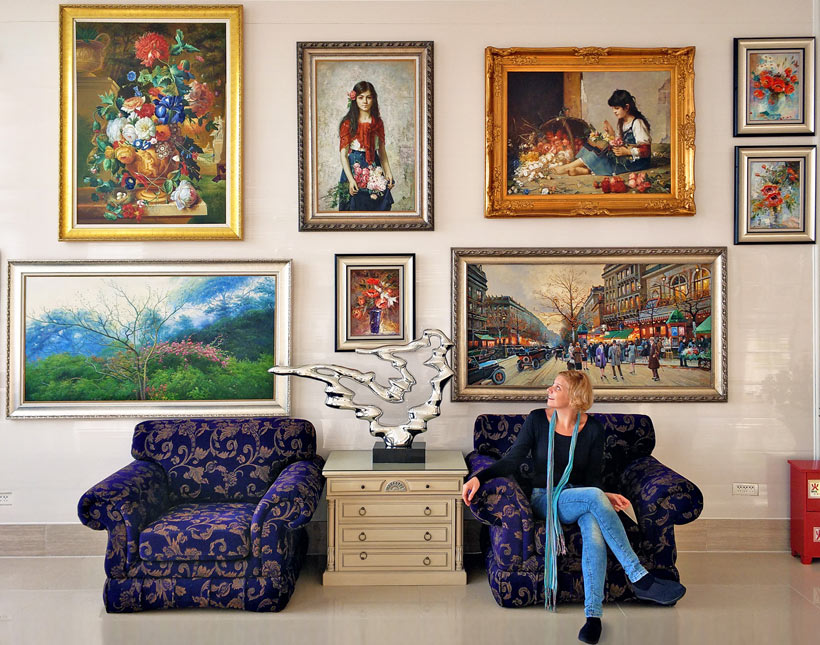 So this is what happened last month: I got on a plane, flew all the way to Shanghai and took a train to Hua Quan Village, an art village - a place I have never heard of before. I had no idea what to expect, and sometimes it's better to expect nothing, therefore I was pretty much blown away from what was awaiting me...
This was a very unusual trip for me. It was more than just an art thing. If you have a creative bone in your body (or you're already an artist), you must visit Hua Quan Village!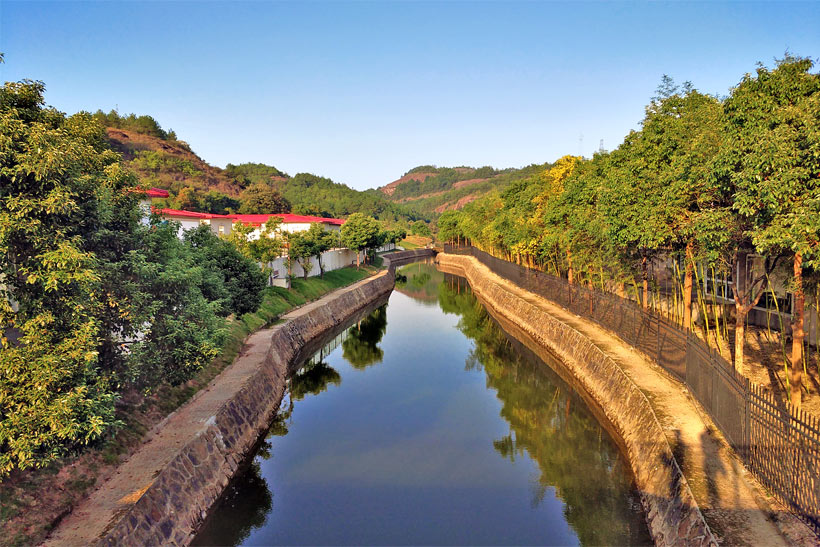 About Hua Quan Village
Hua Quan Village is one of the largest art and cultural centers in the world. It's a retreat for people from all walks of life to create their own personalized journey of creative exploration. Visiting Hua Quan Village is a once-in-a-lifetime opportunity to reignite the soul through art, history, and wellness.
The village was built to support local artists and preserve Chinese culture. Its purpose is to also provide refuge from the overwhelming digital age that we live in right now, and reconnect with our inner-most soul. It is meant to be a getaway into nature, a retreat to explore the wonders of Chinese art and culture. Hua Quan Village provides the opportunity for personal exploration through classes and seminars in art, culture, and wellness.
Where is Hua Quan Village?
I flew into Shanghai and from there I took a speed train (3,5 hours) to Yingtan. If you want to arrive the same day, make sure to land early. It takes quite some time (2 hours) to get from the airport to Hongqiao Station and the last fast train departs in the afternoon. If you arrive in the evening, you can still catch a train to Yingtan, but it will be slower trains that take between 6-9 hours.
Once I arrived I noticed that the village's charm extends well beyond its location. Hua Quan Village is located in LongHu Mountain in the Jiangxi Province of China, across from Dragon Tiger Mountain, a World Heritage Site that is known for its breathtaking beauty and celebrates the birthplace of Taoism. 
Hua Quan Village spans 41 acres and includes over 100 galleries, studios, and shops as well as 4 unique museums, a 21-classroom art and cultural training center, a well-being center, and 3 hotels that each feature their own art galleries.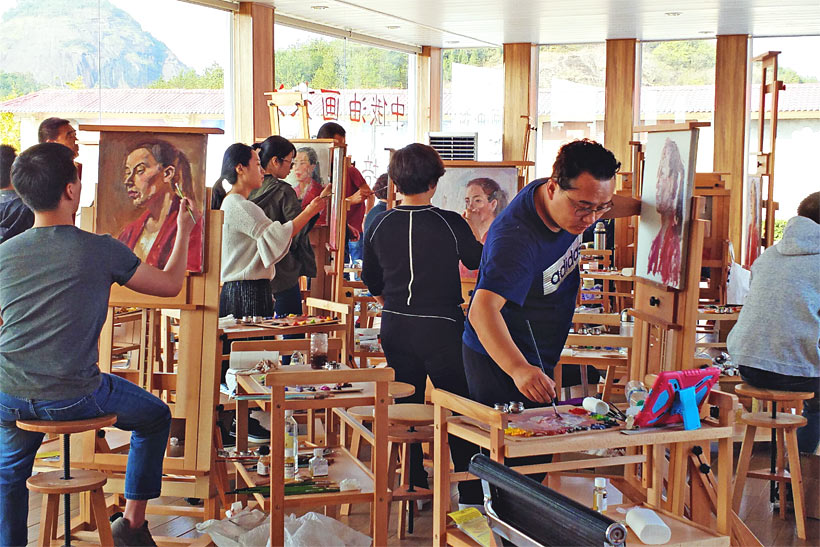 The Art of Hua Quan 
The collection of art in all of Hua Quan Village's museums and galleries is priceless with many of the works coming from China's most renowned artists. The Art Museum in Hua Quan features and celebrates contemporary Chinese artists, many of the pieces donated by Mr. Liu Jia Chang, while the Chinese Cultural Museum in an interactive collection of key discoveries that have shaped China's 5000 year history.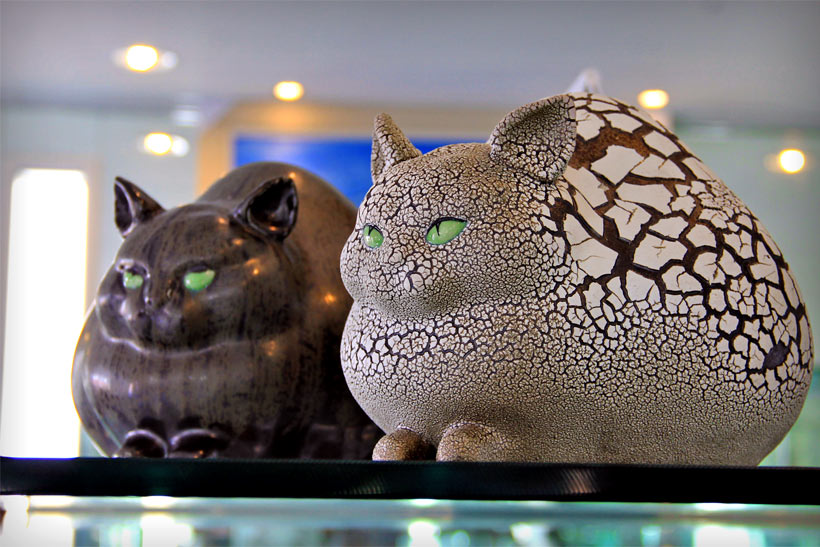 There is also the Y. C. Wang Memorial Museum honoring famous entrepreneur and philanthropist as well as the Liu Jia Chang Records Museum which houses the musical creations of Mr. Liu Jia Chang who is considered the "Godfather of Music." No matter what type of art and cultural experience you are looking for, there is something in Hua Quan for everyone.
The artist Lena Young (her art is pictured above and below) has helped curate a large portion of the art amongst the multiple museums, hotels, and exhibitions and has artwork and multiple murals displayed throughout the village, along with an entire gallery dedicated to work she painted here on-site, inspired by the beautiful surroundings.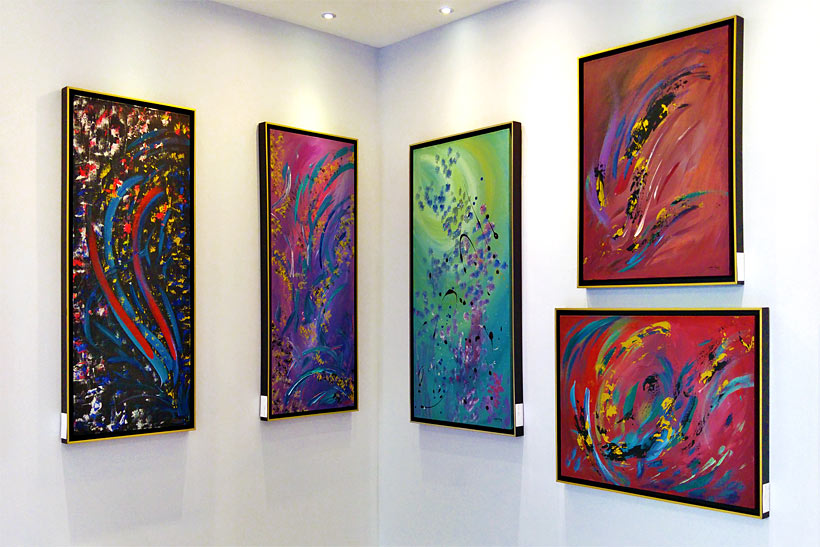 One of the most acclaimed aspects of Hua Quan village is the Miracle Project, an impressive art masterpiece that reminds visitors that miracles occur in our daily lives. The Miracle mural gallery is a collection of 100 murals painted on the walls surrounding the village.
These murals were painted by some of today's most well-known artists from all over the world including Gabriel Abreu from the Dominican Republic, Kai Kaulukukui from Hawaii, Maki Ohkojima from Japan, Marina Zumi from Brazil, and Neil Wilkinson Cave from the United Kingdom.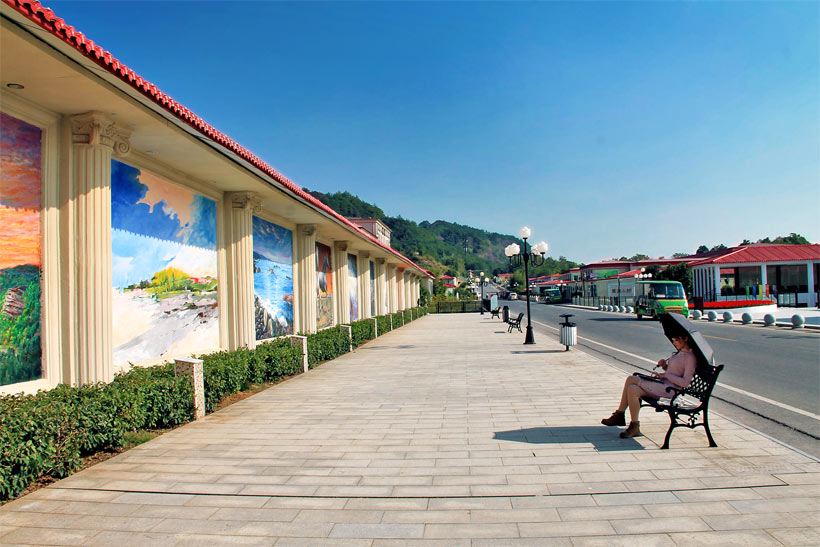 Once-in-a-Lifetime Experience
Hua Quan Village goes above and beyond to provide its visitors like a once-in-a-lifetime experience of art and culture. The village has partnered with local artists and musicians as well as the nation's top instructions in martial arts, yoga, qigong, taichi and meditation. It's the perfect place to embrace nature, nurture their creativity, explore personal growth, and reignite their passion from within.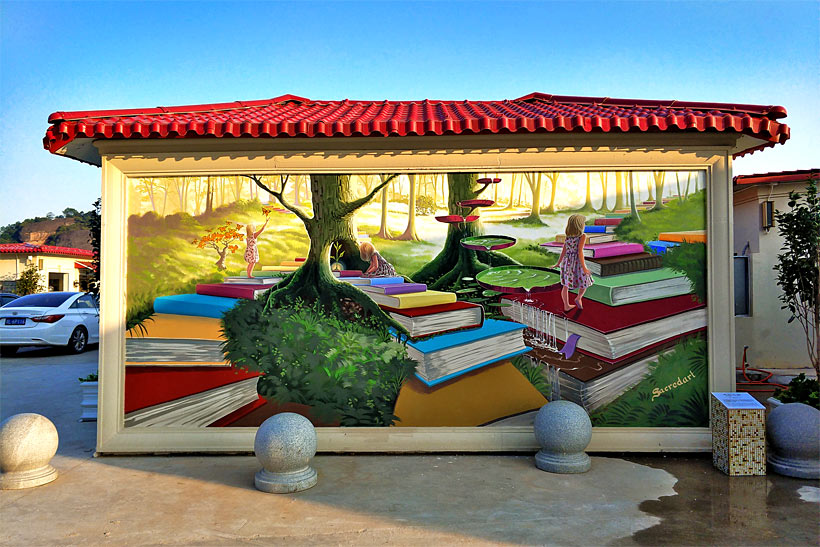 Hua Quan Village's Grand Opening
Hua Quan Village opened recently on the first weekend of November with over thirty international artists flying in to celebrate the grand opening. I was thrilled that I was invited to this fascinating event and experienced the place myself. The opening included a large variety of introductory art and culture classes as well as three International Art Forums, an International Culture Forum, and International Art Exhibits from museums based in Beijing, China.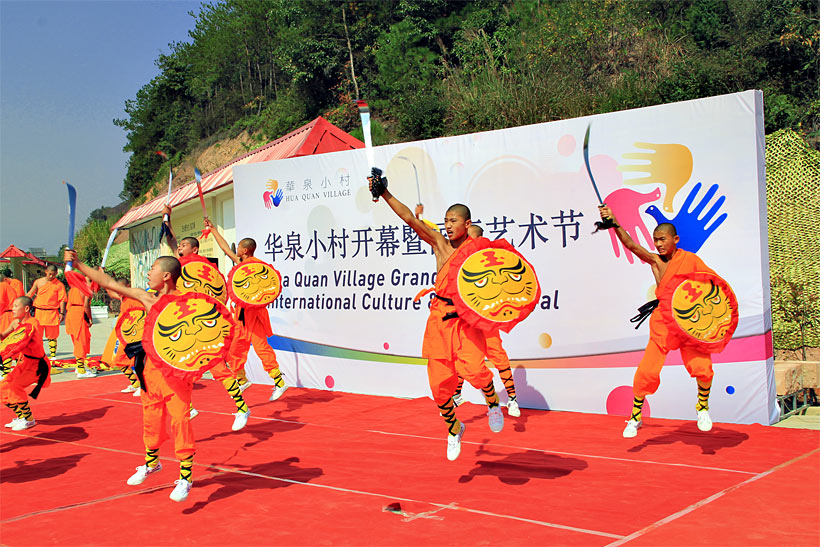 If you're looking for a way to reignite your creative soul, a visit to Hua Quan Village will certainly benefit you! For more information, visit Hua Quan Village's website and follow them on Facebook and Instagram to stay up to date on all the latest news and events.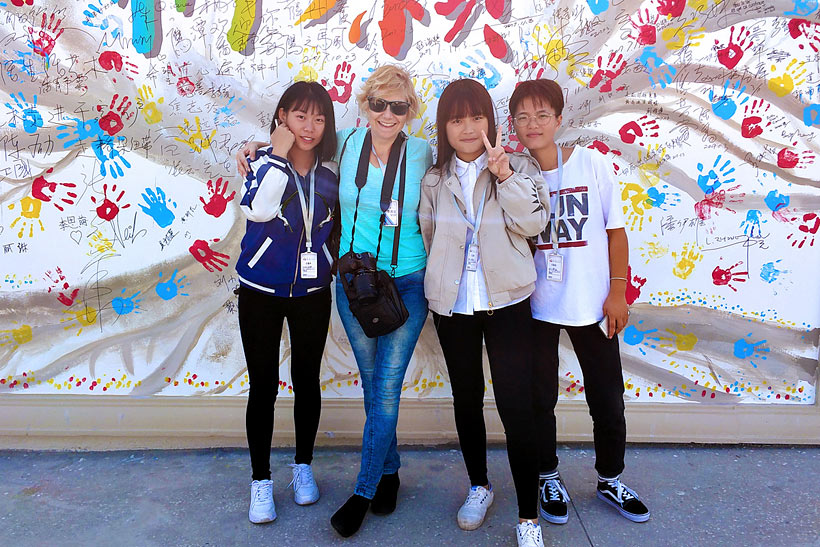 Thank you for reading.
If you like this article, please share.
 
 
 
 
 
 
 
 

 

ABOUT THE AUTHOR

 

Sabrina Iovino is the founder of JustOneWayTicket.com. She's half German, half Italian and has traveled to more than 50 countries around the globe.

She feels weird to write about herself in the third person, so she'll switch now. Phew...much better! Let's restart:

Hi, I'm Sab! This is my blog and I write about the things I love. Mostly.

 

Follow me on Facebook | Twitter | Instagram | Pinterest | Google+ | Youtube