You're off to a house sit? Here is a checklist of 50 essential questions to ask the pet owners, covering everything from the pet(s) routine, the home and the surroundings...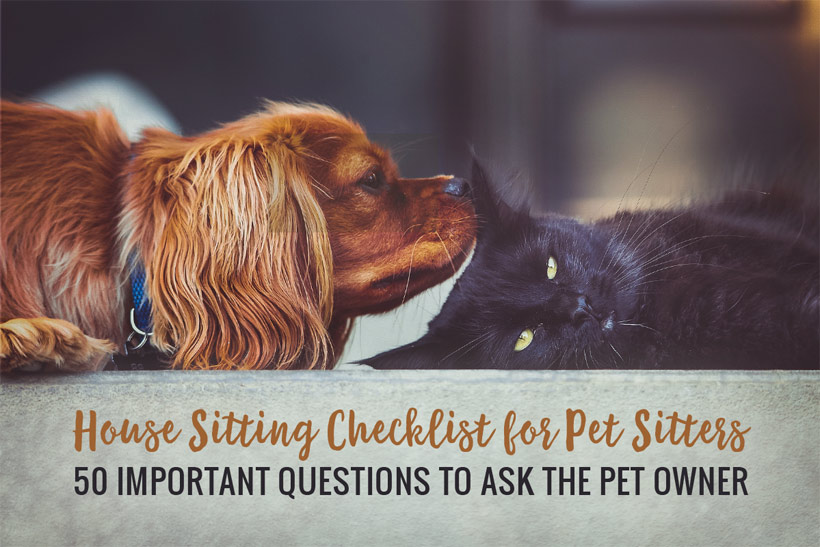 You got the house sit of your dreams (maybe trough Trusted Housesitters), you booked flights, and finally you have arrived the place, ready to get this house sit started! To make sure everything goes smoothly, I suggest taking some time with the pet owners and discussing the following 50 important questions, before they take off on their vacation.
You should start this house sit confidently, knowing that you're well-prepared and know everything about the pet(s), the house and the surroundings. It might be a good idea to send a copy of the questions below to the pet owner via email in advance, so they have time to get prepared as well. Although, some questions might be easier to answer while you're at their home.
Let's get started!
The Pets
01. What's the pet's name/names (in case you don't know yet)?
02. How old are the pets?
03. What's the daily feeding routine and feeding times for the pet?
04. Does the pet get any treats?
05. Where is the area where the pet get fed? 
06. Where is the pet food stored? 
07. Is there enough pet food for the entire duration? If not, where to get more food?
08. Does the pet have any health issues or need any medication / special treatment?
09. What's the vet's number and address in case of emergency? 
10. Is there an emergency fund for the pets?
11. Are the pets allowed to go outside? Supervised or unsupervised?
12. For dogs: How many walks per day? And how long per walk?
13. For dogs: Where to go to walk the dogs?
14. For cats: Where is the cat toilet located? Is there a scoop and plastic bags? How and where to dispose?
15. Where are the pet toys and how much playtime does the pet need?
16. Are there any no-go areas for the pets?
17. Where does the pet sleeps? 
18. What's the pet's sleeping routine, what time they usually wake up in the morning?
19. Does the pet need any grooming / brushing / bathing during my stay?
20. Any unusual behaviour of the pet I should be aware of?
21. How many hours can the pets be left alone?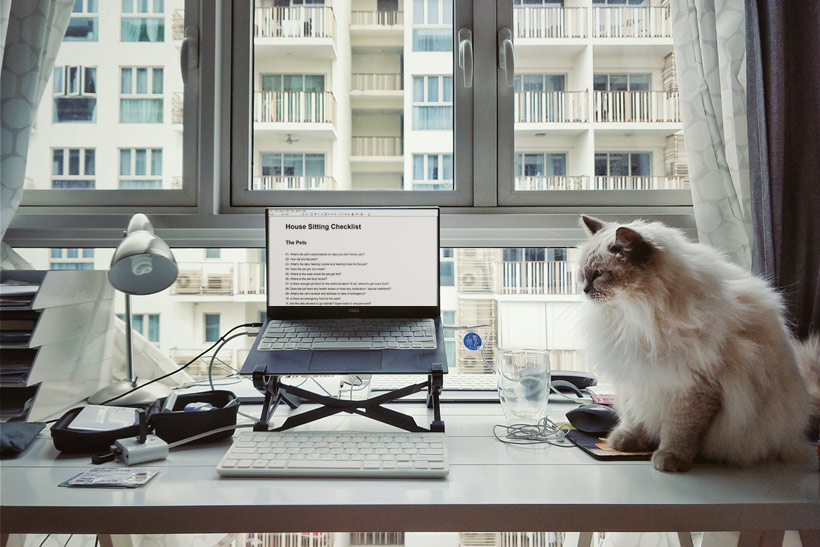 The Home
22. Are there any special instructions on how to enter the home?
23. Are there any facilities available (pool / gym / etc.) that I can use during my stay?
24. How does the AC or heating system work?
25. Should I turn AC / heating on or off for the pets, when leaving the house?
26. What's the WiFi password? Where is the modem located in case I have to reboot?
27. How does the appliances in the kitchen work?
28. Is there enough gas available to cook during my stay? If not, how to refill the gas?
29. Is there a washing machine, how does it work? Where can I hang clothes to dry?
30. Where is the electric box?
31. Where to dispose the garbage? Is there any recycling system I should be aware of?
32. How does the TV and the remotes work? How to open Netflix (if available)?
33. Are there any security cameras or any security system I should know about?
34. Are there any plants that needs to be watered? How often? 
35. Is there a hose or water can that can be used to water the plants?
36. Are any deliveries expected to come during my stay? If yes, when?
37. Where is the mailbox located? Should I empty the mailbox daily / weekly?
38. Is anyone coming into the house during my stay (i.e. cleaning staff etc).?
39. Is anyone holding a spare key in case I have trouble getting in? What's the contact of that person?
40. Can I invite guests / friends to the house?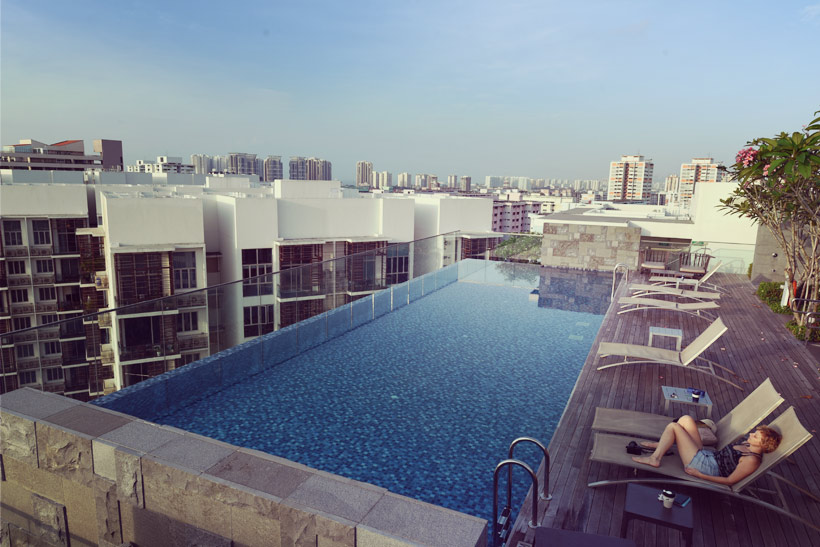 The Surroundings
41. Where is the nearest bus stop / train station? How to use public transport?
42. How to call a taxi? Is there Uber / Grab / Gojek or any other online taxi service available?
43. Where is the nearest supermarket / grocery store / wet market / pharmacy?
44. Where is the nearest ATM or money changer?
45. Where is the nearest shopping mall / cinema / gym / co-working space?
46. Where is the nearest restaurant / cafe / bar?
47. Where is the nearest beach / park?
48. Is it safe to be outside after darkness?
49. Any other things I should be aware of in the area?
50. What's your favorite places that I should see while staying in your area?
Some further blog posts about house sitting:
How to Become a House Sitter, Travel the World, and Never Pay for Accommodation
If you're new to house sitting, you might want to read this blog post first, it will help you to get started with house sitting and explain you everything, from creating a profile, to finding house sits, application process, etc.
How to Avoid House Sitting Nightmares – 10 Questions to Ask Before Confirming a House Sit
If you have already applied for some house sits, and it looks like some pet owners are keen having you as a pet sitter, you should check out this post, it's a great guide on how to avoid house sitting disasters. 
I hope you found this checklist useful and it will help you to turn your house sit into an amazing experience – for both parties, the pet owners, and you. If you think I may have forgotten some important questions, please leave them in the comment section below and I might add them to keep this guide valuable.
PS: If you think of joining TrustedHousesitters, you can get 25% off on your membership now, and apply for unlimited house sits around the world. Happy house sitting and happy travels!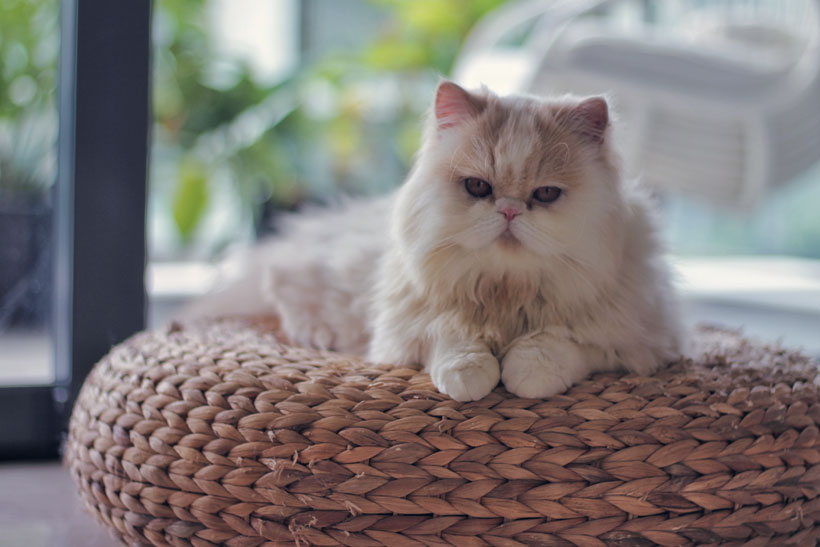 More Blog Posts about House Sitting and other Travel Jobs
Thank you for reading. If you like this article, please share!
---
About the Author:
Sabrina Iovino started JustOneWayTicket.com in 2012. She's half German, half Italian and has traveled to 70+ countries around the globe. She feels weird to write about herself in the third person, so she'll switch now. Let's restart:
Hi, I'm Sab! This is my blog and I write about the things I love. Mostly. 
Follow me on Facebook | Instagram | Pinterest | YouTube | Twitter
---