Want to become a travel blogger but don't know how to create content and what to publish? We will show you how to start a travel blog, grow an audience, and develop it.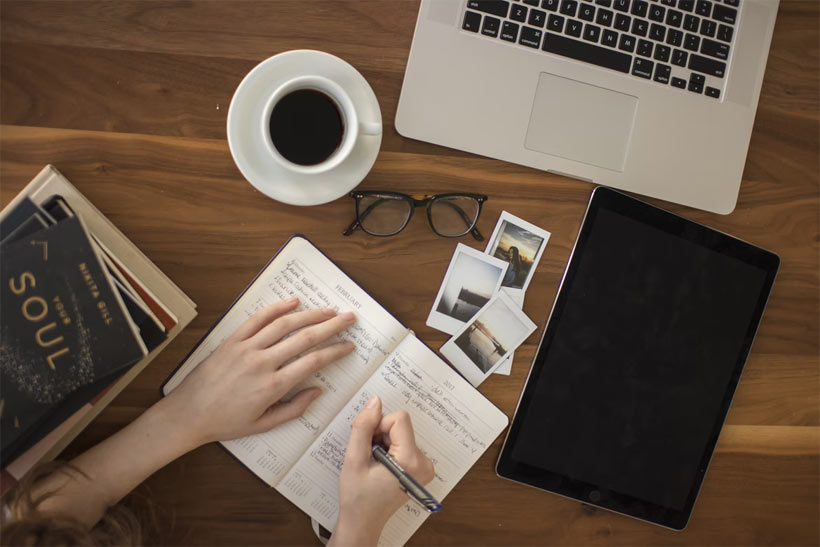 Content is a source of information and, at the same time, an essential tool for any business. With the right content strategy and content plan, we can promote the company, increase brand awareness, attract customers, and ultimately encourage them to purchase a product or order a service.
Moreover, content is the backbone of any travel blog. You, as a blogger, convey information to people, and the quality of this information is extremely important. You won't make money blogging if you write poorly, photograph horribly, and don't communicate with your audience at all.
Have decided to become a travel blogger and don't know how to create content? We are here to help you. In this article, you will learn what is needed for a good travel blog, what content is, and will get some useful tips for bloggers. Let's go!
Define your target audience
Before you start to make a content plan and create content itself, you need to determine for whom you will do it. It seems that there is nothing complicated — take travel photos, publish them, get your likes, comments from the audience, and a bunch of offers for advertising. But everything is not so easy.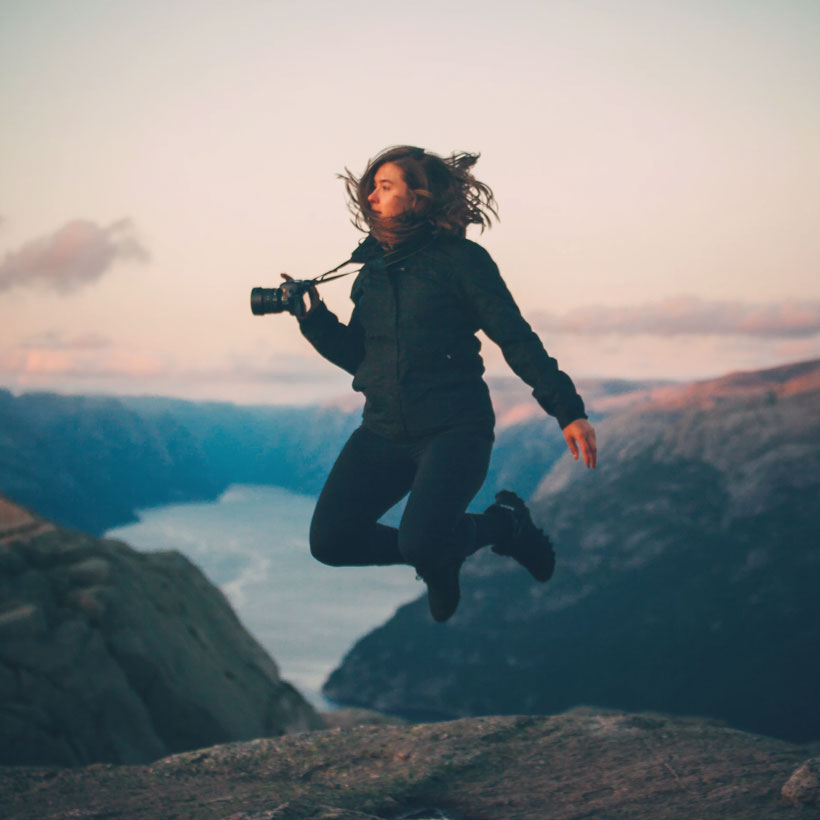 As a blogger, you must deeply understand the concerns of your audience and offer them exactly what they want. And the best thing about starting a blog is to look at yourself from the outside. Ask yourself what kind of audience you belong to? You are much more likely to understand the problems of a particular group if you belong to that very group.
In addition, you can also find out what worries people in thematic groups, on forums, other travel blogs, and websites. The information found on these resources will allow you to compose an approximate portrait of a potential subscriber and find suitable ways to influence.
Decide on the type of content
After collecting data on the potential audience and blog design, you need to decide on the type of content you are going to publish on your travel blog.
Textual content. It's one of the favorite types of content for all travel bloggers. It's especially used on blog sites where the page owner publishes all possible tips for travelers, travel blog ideas, travel routes, reviews, and much more. Agree, you can't write such long posts, for instance, on Instagram.
However, an obvious disadvantage of such content is that numerous travel bloggers simply forget to insert pictures. It makes the text boring. You should also check your spelling. In attempts to publish as many posts as possible or due to lack of time for proofreading, bloggers make a lot of mistakes. As a result, you can lose the audience's interest, reach, and followers. To prevent this, always check and re-read your posts before publishing. It isn't superfluous to use grammar checkers — there are plenty of them today.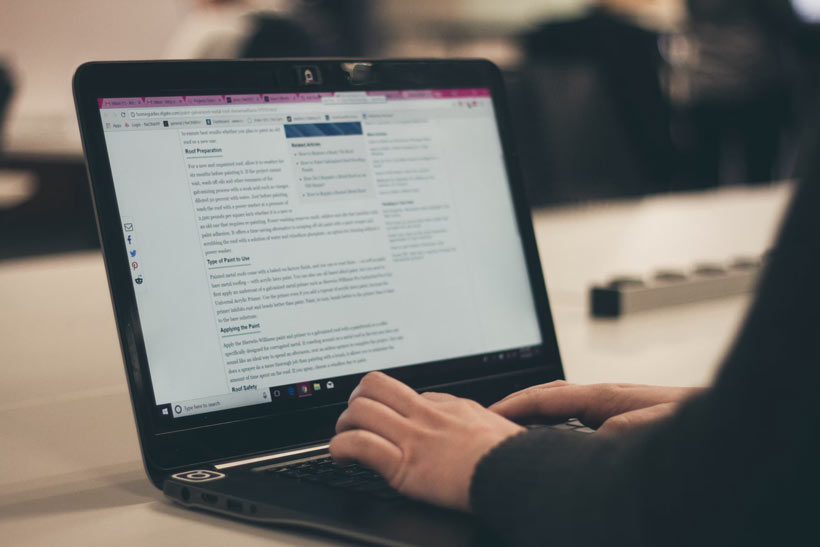 Visual content. Today, this type of content (video content, infographics, pictures) is extremely popular with all bloggers and business owners. We recommend visual content for those who don't know how to start a blog, how to create content, and how to win over an audience.
Visuals are easier to remember than textual content. Adding data visualizations, infographics, images, and videos to text not only makes it more interesting and engaging but easier to comprehend.
It takes a lot of effort to create high-quality video content, but it will pay off very quickly. To publish informative material in your travel blog, you can record your screen on Mac or Windows and demonstrate examples. You will also need video editors for final editing. You can opt for something less professional (WeVideo, Magisto, OpenShot). It'll be enough.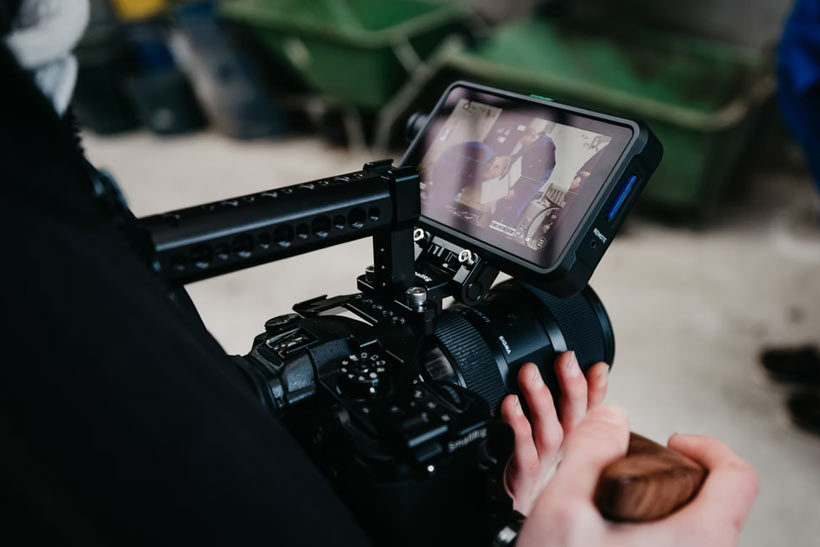 Audio content. This type of content is rapidly gaining popularity among audiences across a wide range of niches. The pace of our life often doesn't allow us to devote a couple of hours to watching a favorite movie or reading a book. Therefore, many people prefer audiobooks, podcasts, and radio. And here, a lot of opportunities are open for bloggers.
You should think for a minute and understand that this is a chance to become an original travel blogger. You can tell stories from your journeys, describe the places you have been or are going to visit. There are a lot of options. Think about it.
Of course, you can't choose just one type of content. For your travel blog to be successful and the number of subscribers to grow, you need to combine textual content, visual content, necessarily video content, and you can experiment with audio materials.
Make a content plan
A content plan is a plan for creating and posting blog posts for a specific period. Every successful travel blogger can't do without it.
The content plan helps to:
simplify the process of creating and publishing content;
indicate the goals of the content and what tasks it should solve;
capture interesting travel blog ideas and select relevant topics;
determine the details of the content: its type, form of presentation, volume;
make consistent publications, reaching the ultimate goal.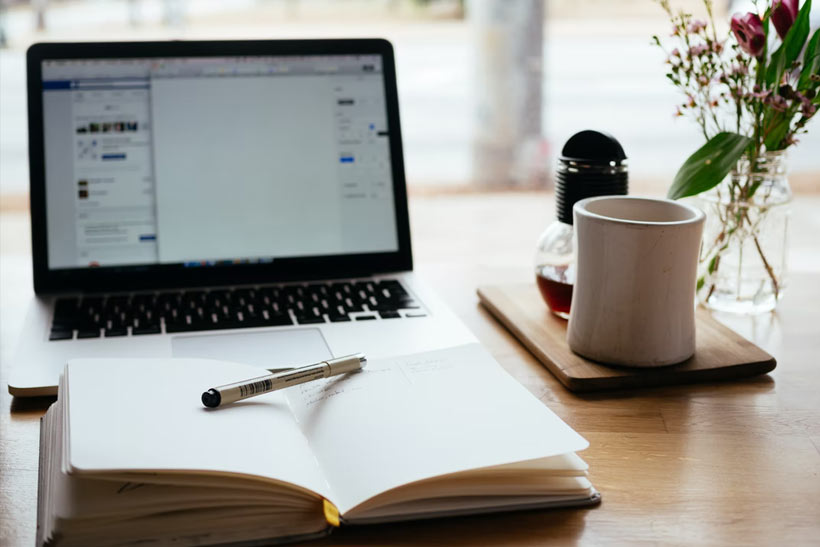 You can create a content plan in a Google document, a planner, or create bright templates in any photo editor. The latter option is suitable for those who have free time, desire, and ideas to perform this. The most practical and convenient option is Google sheets or Excel.
In essence, a content plan is a document with information about future publications and a schedule for their posting. There are services for schedule posting that help you streamline your work and save time.
Schedule posting: Post regularly
For your travel blog to be successful, it's not enough to have various travel blog ideas, make a content plan, and shoot video content. You need to schedule your posts to get your audience used to the frequency of your publications. Even if you have mega cool content and you promised to publish it, for instance, on Saturday but did it on Monday, it will significantly undermine the trust of your subscribers.
Publish within a clearly stated time frame and make it a habit for yourself. Schedule posting will help you with that. Stability and availability of publications is a sign of success and a good travel blogger.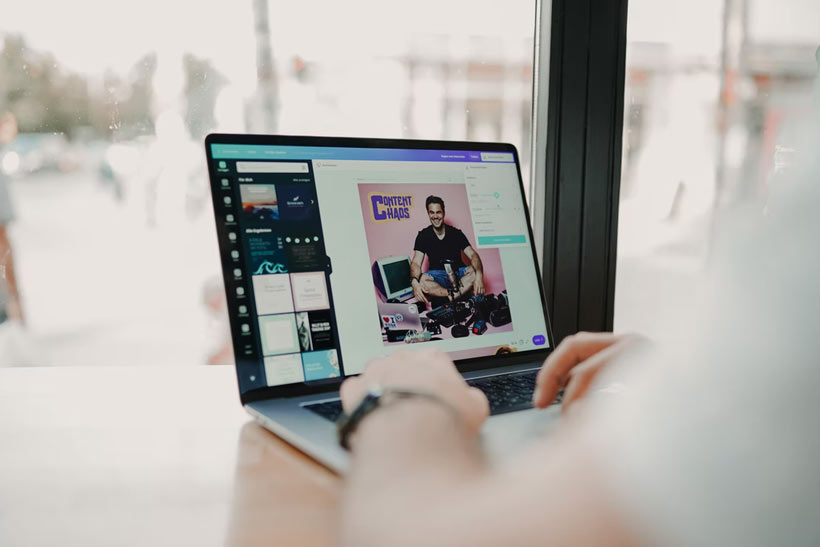 In addition, one of the main advantages of schedule posting is that social media algorithms reward unique and constantly updated content. If you post frequently and regularly, your reach will be skyrocketing.
Interact with your audience
When your travel blog ideas run out, and you need to create content — just ask your subscribers for help. That's why it's so crucial to keep in touch with your audience and interact regularly. Conduct a poll or contest for the best post ideas. Find out what followers want to see on your travel blog. Maybe they want more textual content, or they lack visuals or want podcasts from you.
It will help you better understand your followers, analyze your blog as a whole, and possibly change your strategy radically. Share your stories, life events, happiness, or disappointments. Be closer to your readers. Let them see you as a person with similar problems and joys. Then they will be open with you too.
Content is what your audience is interested in. Therefore, if you want your travel blog to be in demand, its content should satisfy the desires of a potential subscriber. That is, it should be fun and useful. And cool travel blog ideas, development of a content plan, communication with the audience, and schedule posting help achieve this. Good luck!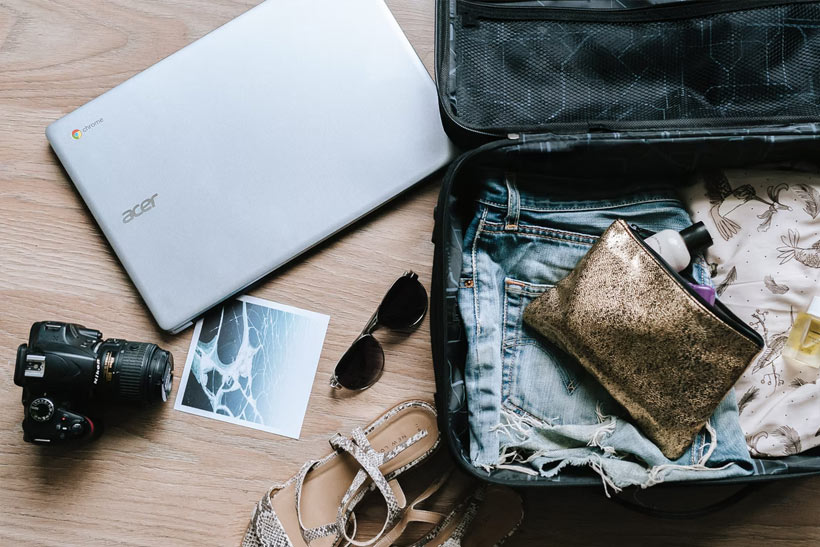 More Blog Posts about Blogging
Thank you for reading. If you like this article, please share!
---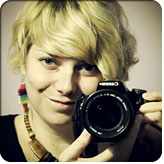 About the Author:
Sabrina Iovino started JustOneWayTicket.com in 2012. She's half German, half Italian and has traveled to 70+ countries around the globe. She feels weird to write about herself in the third person, so she'll switch now. Let's restart:
Hi, I'm Sab! This is my blog and I write about the things I love. Mostly. 
Follow me on Facebook | Instagram | Pinterest | YouTube | Twitter
---