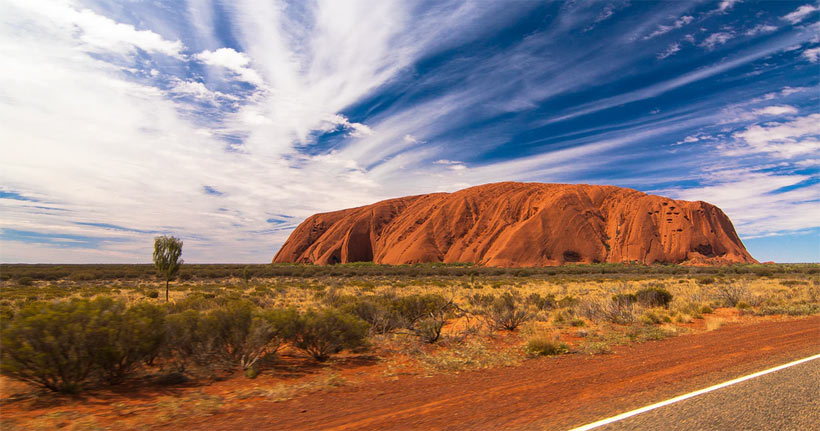 Some links below are affiliate links. At no additional to you, I will earn a commission if you make a purchase.
If you are thinking of relocating to Australia, there are a number of cities and areas that are a must if you're looking to recharge and start over. Moving overseas can be a daunting task, before you pack up all your stuff and ship it over there, you might consider just bringing your necessities and buy the rest in an online furniture store, once you have found your dream place. 
But which city should you choose? I've listed the best cities, that will make you feel like you're on a permanent vacation, too, as demonstrated by popular statistics as well as the fantastic summer events and activities they boast.
Let's begin!
1. Sydney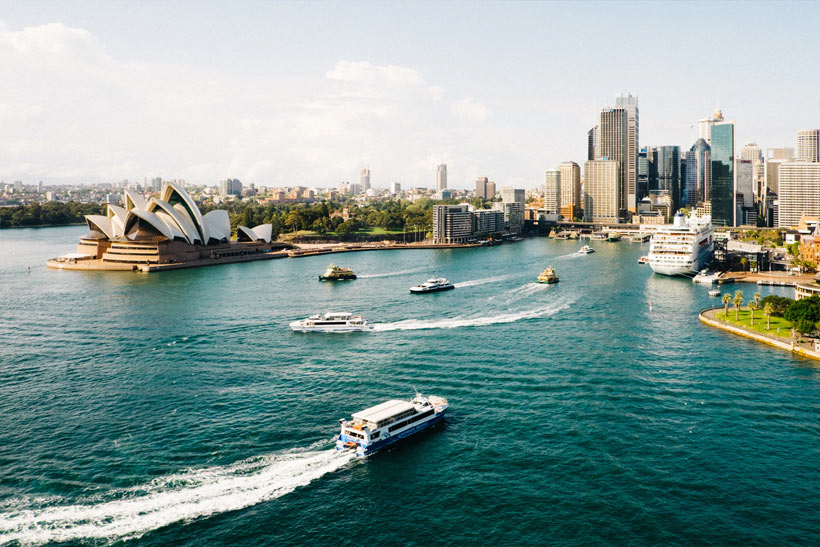 Sydney is the kind of city that everyone wants to visit at least once in their lives. It's the largest cosmopolitan city with almost 5 Million residents. If you have a chance to actually live there, go for it. Sydney is world famous with its iconic sights such as the Sydney Opera House. But there's far more to the city than simply one famous building.
Sydney is also a fantastic hub for shopping and entertainment, so there is never a dull day. You can head over to the white sands of the famous Bondi Beach to relax or find an adrenaline rush at the Sydney Tower skywalk. One thing you have to do is visit the city's zoo to meet local residents such as koalas and kangaroos. The city spreads out over 100km, if you visit the suburbs, you can find pristine beaches, lush parks, plenty of cultural activities and other hidden gems without the crowds of the city centre.
2. Cairns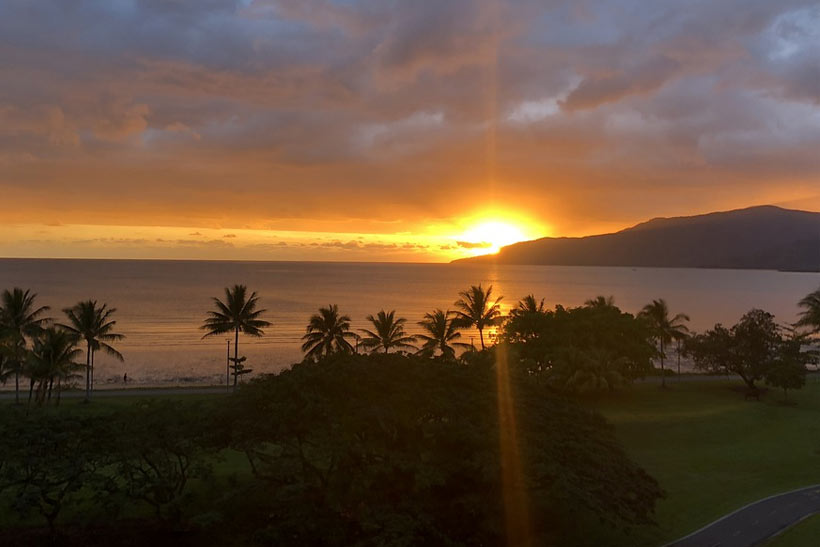 If Sydney is too big for you, you might want to consider Cairns instead. Cairns has about 150,000 residents, but that certainly doesn't mean it's a low paced place. It's actually quite the opposite.  If you are looking for a city that never sleeps, this is certainly it. The nightlife is incredible and adrenaline junkies will also find more than their fill of activities.
If you are after something more relaxing – and more iconic – then you will be pleased to know that Cairns is the gateway to the Great Barrier Reef, and you can book dive tours from the city itself. You can also walk around the Daintree National Park, enjoy the views at Cape Tribulation, and take a dip in one of the gorgeous lagoon pools that await. It's a city with two sides, and both of them make Cairns perfect for an ideal work and living environment.
3. Darwin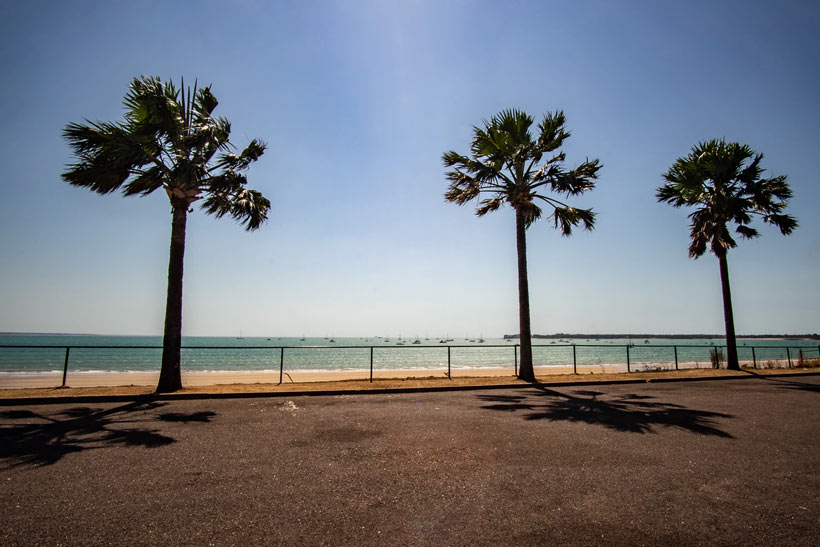 It's clear that Darwin is one of the most popular cities with tourists and local visitors alike. If you're into wildlife, consider making this place your next home! Darwin has a similar number of residents like Cairns (around 150,000), but yet is still a unique and multicultural place where people from different cultures live and work together.
This thriving capital offers crocodile-infested waters, but you can always take a dip in the hotel pool and lagoons of the city. About 171 km southeast of Darwin is the Kakadu National Park, famous for its natural features such as cascading waterfalls, aboriginal rock art, giant crocodiles and exotic birds. Kakadu National park offers the opportunity to witness Australia's cultural and natural heritage. Experience the magic of this prehistoric land which is only a few hours from Darwin.
4. Port Douglas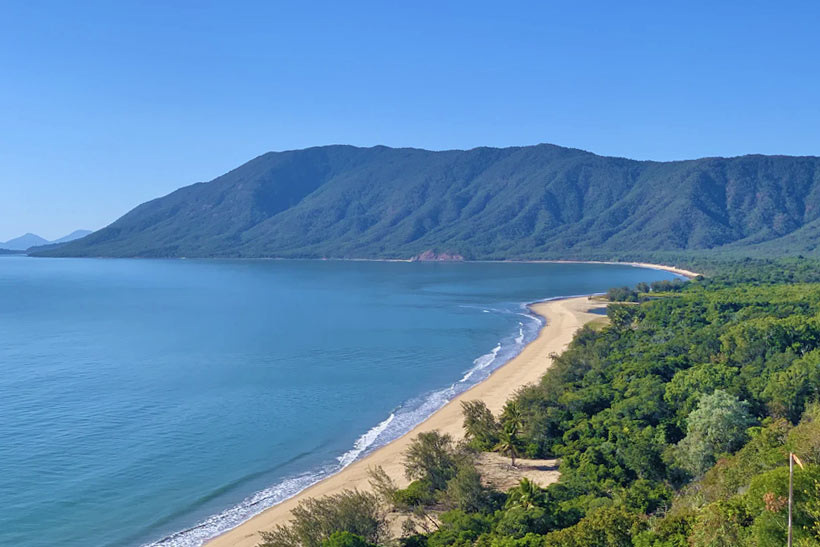 Port Douglas will still give you more of a small town feeling with its plenty of palm trees and small buildings. If you are a bit of a foodie, then Port Douglas is without a doubt the place for you to consider your next home. Known as the best place to get food in Queensland, it has world-class cuisine with plenty of amazing restaurants on offer (many of them on Macrossan Street) as well as cool lounges and cocktail bars just waiting for you to come inside.
It's also close by to the Great Barrier Reef for explorers and has the added extra bonus of Four Mile Beach. These golden sands are a perfect place to recharge in the summer sun, but if that's not enough, head to one of the various day spas for the ultimate pampering experience. With so many destinations to choose from, these are just the tip of the iceberg when it comes to Australia's top spots to live and work in.
So the choice is yours now, where do you want to go?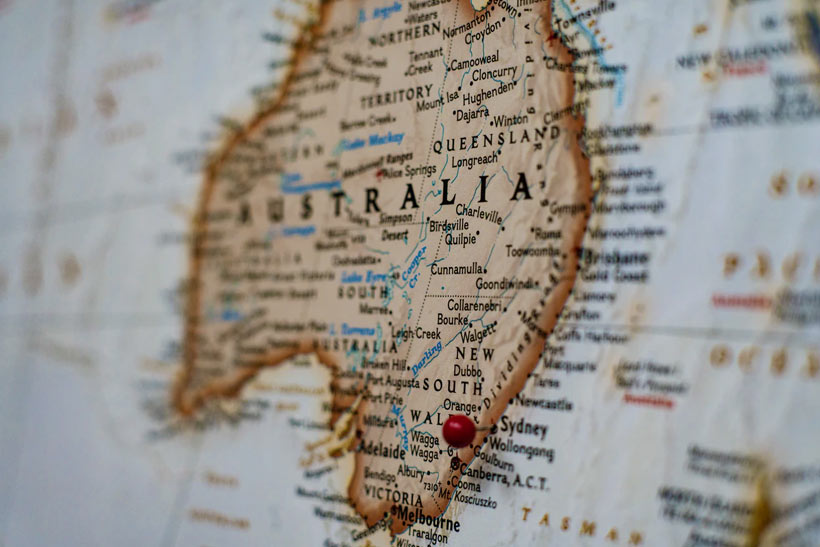 Are you ready to Move to Australia?
Are you ready to relocate to Australia? Here some quick booking links and resources that I use myself for travel planning. 
Cheap Flights to Australia (and around)
Skyscanner is my favorite search engine for finding cheap flights, I always start my flight search here! I've tried plenty other flight websites - hands down - Skyscanner has the lowest rates, almost every time! 
Transport within Australia
Bus, boat, and trains: 12Go.Asia is one of the most reliable websites in Oceania and Southeast Asia when it comes to booking buses, ferries and railway. Get an instant seat confirmation and start your overland travel worry-free.
Taxis: Uber is my go-to app to call a cab. No more hailing taxis down the road.
Find a temporary place to stay in Australia
Hostels, hotels and resorts: Agoda is excellent if you're looking for hotels from budget to luxury! It's one of the largest hotel booking websites in the world. Plenty of options to book now and pay later, or even pay at the hotel. Risk-free booking, many with free cancellation. 
Apartments and houses: Airbnb is a fantastic option if you prefer staying like a local, and looking for a unique accommodation! I'm using it for years and got amazing places through it! If you have never used Airbnb before, you can get $45 off on your first booking!
Fun Tours and Activities in Australia
Get your Guide has plenty of fun activities in Australia, such as water activities, hiking tours and city sightseeing trips. There is plenty of choices to keep yourself entertained!
More Blog Posts about Australia
Thank you for reading. If you like this article, please share!
---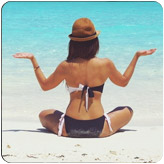 About the Author:
Jennifer Anders is a freelance writer who has traveled extensively and enjoys exploring off-the-beaten-path locations around the world.
She loves hiking national parks, windsurfing, and photographing wildlife.
Aside from all those crazy activities, you'll also find her eating plenty of local street food. She is absolutely fearless when it comes to trying new things.
---