---
---
---
---
Speaker at Create Freedom Online in Manila "How to make a living from Travel Blogging (April 2014)
Speaker at DNX Digitale Nomaden Konferenz Berlin "How to make money with a blog" (May 2015)
Speaker at DNX Global Berlin "Redesign your life and turn your passion into a dream job (July 2015)
Speaker at Wireless Life Conference "How to get more traffic through Social Media" (August 2015)
Speaker at Cebu Pacific Air's Juan For Fun Academy "How to turn traveling into a job" (July 2017)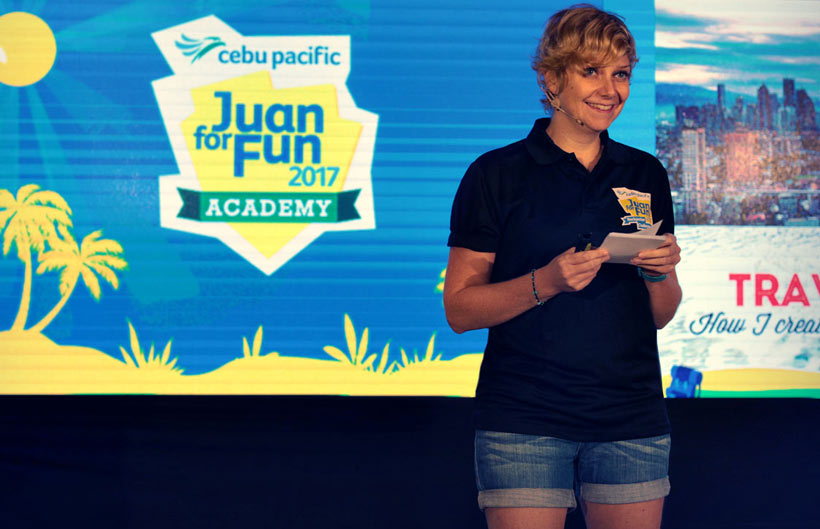 ---
---
Images above: I wrote the article Boracay on a Budget - Enjoy a World-Class Island in the Philippines for $23 a day - Solo Travelist November 2013. Click on the images to enlarge.
Images above: I wrote the cover story Heaven on Earth - Aitutaki, Cook Islands for the February Issue 2014 of the Solo Travelist. Click on the images to enlarge.
Images above: I wrote the article Boracay - Still A Paradise? A Travel Guide to Philippines' most Visited Island - Lost in Travel Magazine November 2014. Click on the images to enlarge.
---
SUPER BLOGGER 2014 - AWARD FOR BLOGGING SUCCESS
I'm one of the 8 GGI Super Blogger 2014 and won an award for blogging Success. "Sabrina's blog has achived PR5 in Google's page ranks all in one year through good writing and consistent posts."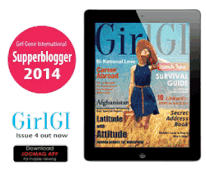 ---
Things to do in Bali Indonesia - Travelsifu
7 Reasons why you should travel the Philippines - Dream Travels4You
Why you should travel to the Philippines - Bayanikapinoy Blogspot, Bayaning Pinoy
20 images of the Philippines - Ngoisao.net
El Nido Palawan - Incredible-Amazing.Blogspot
Tokyo - 9 Facts about the most fascinating country - Dr. Vijay Pithadia
Guide to Siargao for Non Surfers - Rex D. Saga / Siargao Islands.net
THIS ONE HERE DESERVES AN AWARD! IT'S UNBELIEVABLE! 
A guy called Ethan Komorowski stole the entire content of my blog post "How I created my dream job in less than a year..." and is selling it now as an ebook on Amazon.  He didn't even bother to change anything except the author title. Unbelievable!! Just copy&paste&sell on Amazon!
(Update: Amazon removed the item upon my request. I also contacted the guy, he never apologized.)
---
---
Wanna read more? Sign up for my Newsletter or follow me on Facebook and get notified about new posts.