Are you ready to be blown away by Singapore's dazzling attractions? If so, check out these must-visit family vacation spots for a fun and memorable trip to the Lion City.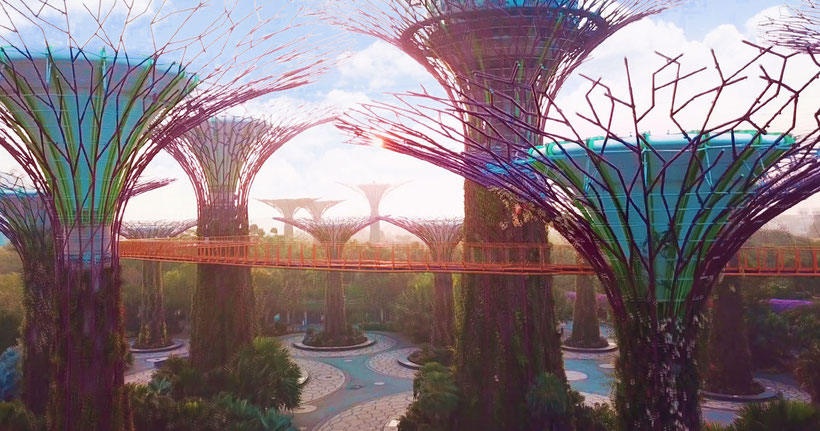 Singapore might be one of the world's smallest countries, but it's packed full of family-friendly attractions. From its array of parks and gardens to world-class zoos, families with small children will find that Singapore is the place to build fun core memories. What's more, Singapore's rich history and diverse culture make it a destination for learning about multicultural societies and tolerance.
Getting around Singapore with your family in tow is a breeze with the city's impeccable public transportation system. However, it's still recommended that you download some Singapore apps such as the Singapore MRT and LRT Offline app and various bus apps so you can properly plan your trip around the city-state. For your convenience, check out the cheapest sim only plan for your phone to ensure you and your family stay connected. This way, you can avoid getting lost, and you can check the interesting activities happening nearby.
Are you ready to be blown away by Singapore's dazzling and natural attractions? If so, check out these must-visit family vacation spots for a fun and memorable trip to the Lion City.
1. Universal Studios Singapore
Prepare to be transported to a world of movie magic and adventure at Universal Studios Singapore. This theme park is a must-visit for families. It rivals other theme parks around the world with its thrilling rides and interactive shows. Inside the park, you and your kids can meet Universal's beloved characters, such as the Minions and Transformers. With all these exciting experiences, a trip to Universal Studios should be on your family's itinerary.
2. Singapore Zoo and Night Safari
For families that love wildlife and adventure, Singapore offers not one but two fantastic options. The first one is the Singapore Zoo, a haven for animal lovers and recognised as one of the best zoos in the world. Within this 28-hectare park, you can get up close and personal with various animals in their beautifully designed enclosures. But the adventure doesn't end there. The Night Safari, the second attraction located nearby, is a unique experience where you can witness the nocturnal activities of fascinating creatures. Indeed, it's an educational yet thrilling adventure that the whole family can enjoy.
3. S.E.A. Aquarium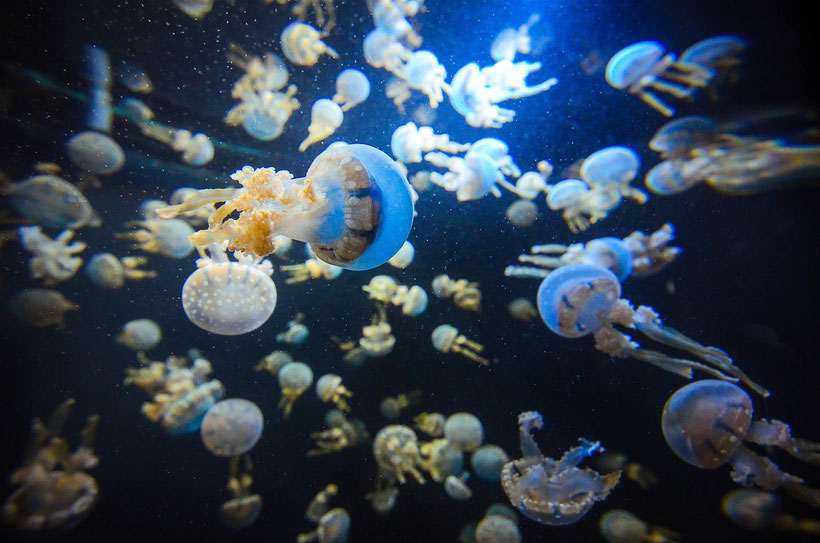 If your family is enchanted by the mysteries of the deep sea, the S.E.A. Aquarium or South East Asia Aquarium is a must-visit. Home to more than 100,000 marine animals, it's the second-largest aquarium in the world. The aquarium's interactive displays and giant tanks will leave both kids and adults in awe. Moreover, it's a fantastic opportunity for children to learn about the wonders of the ocean while having a great time.
4. Gardens by the Bay
Gardens by the Bay is a futuristic oasis that offers a unique blend of nature and technology. As a family, you can stroll through lush gardens, and let your kids marvel at the iconic Supertree Grove.
The highlight here is the Flower Dome and Cloud Forest conservatories. These stunning structures are home to rare and beautiful plants from around the world, which makes it a spectacular place to learn more about botany.
After all that exploration, you and your family would be famished. It's a great excuse to try out some of the restaurants and cafes within the Gardens that offer a variety of cuisines from around the world.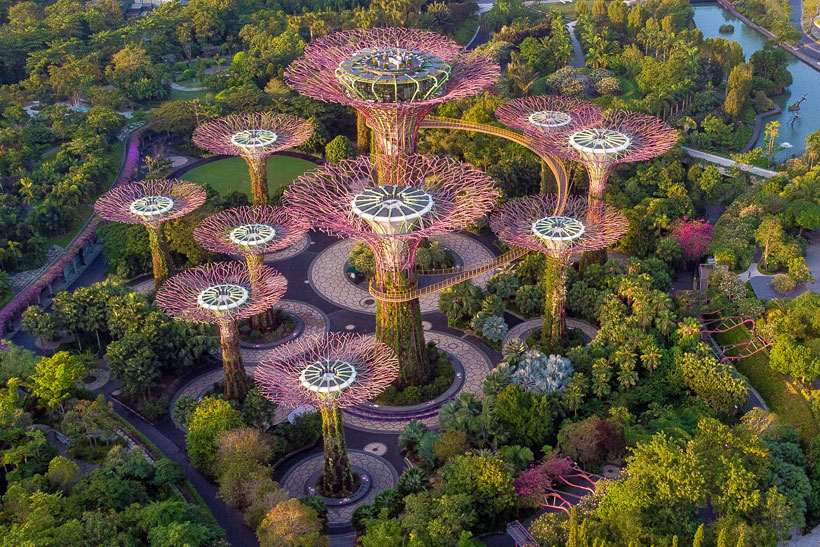 5. Sentosa Island
Sentosa Island is a playground of fun for families. It offers a wide array of family-friendly activities, making it a one-stop destination for all ages. At Sentosa, you and your family can relax on beautiful beaches, explore adventure parks, enjoy cable car rides, and visit interactive museums. Whether it's lounging in the sun or indulging in thrilling adventures, Sentosa has it all.
6. Singapore Botanic Gardens
Amidst the bustling city, your family can find serenity at the Singapore Botanic Gardens. A UNESCO World Heritage site, it's a place for leisurely family strolls and picnics. The swan-filled Swan Lake and the National Orchid Garden are particularly appealing.
Moreover, your children will have a blast at the Jacob Ballas Children's Garden, the first garden in Asia dedicated to children. Designed to be a learning garden, it features spaces where children can explore and play. Through discovery and experiential learning, your children will have a new appreciation for plants and gardening.
7. Science Centre Singapore
For the curious and young scientists in your family, the Science Centre is a paradise of knowledge and hands-on learning. With interactive exhibits and educational displays, it encourages kids to explore the wonders of science in a fun and engaging way.
The Centre features different exhibitions and science show demonstrations. In addition, kids are welcome to join activities and workshops where they can learn how science works in everyday life. With so much to do at the Science Centre, your kids will leave with their inquisitive minds satisfied.
8. Chinatown, Little India, and Kampong Glam
To truly experience the rich cultural tapestry of Singapore, head to Chinatown, Little India, and Kampong Glam. These vibrant neighborhoods offer a unique opportunity for your family to explore diverse cultures, try different cuisines, and shop for souvenirs.
At Chinatown, you can visit historic temples and learn about the heritage of Singapore's Chinese immigrant population. In Little India, you can taste authentic Indian cuisines while learning about the fascinating origins of ethnic Indian migrants to the country. Lastly, Kampong Gelam, one of the oldest urban quarters, is where the Malay, Arab and Bugis communities settled. Here, you can visit the majestic and historic Sultan Mosque and shop for uniquely Singaporean handicrafts.
Singapore has something to offer every member of the family, from thrilling theme park rides to serene botanical gardens. What's more, the city's diverse cultural neighborhoods provide a unique perspective on Singapore's rich heritage. So, if you're planning a family vacation, don't miss out on these must-see attractions in Singapore.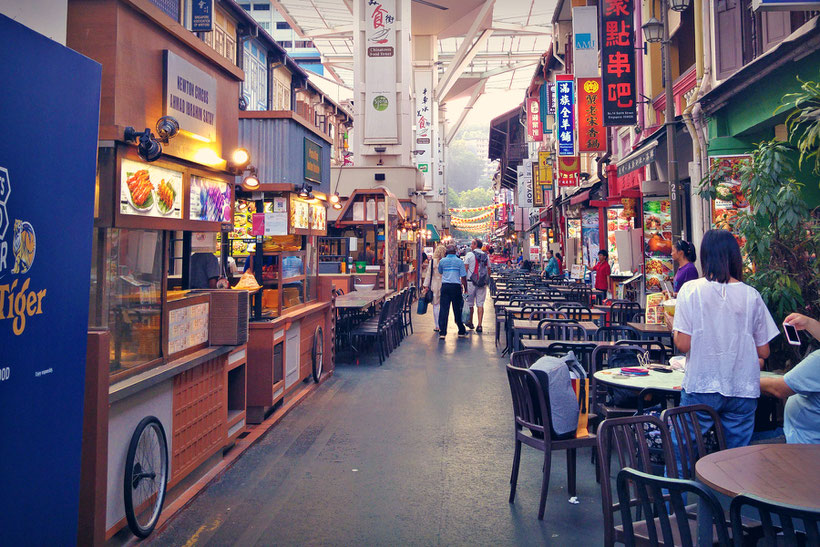 More Blog Posts about Singapore
Thank you for reading. If you like this article, please share!
---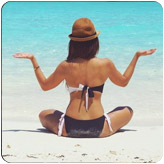 About the Author:
Jennifer Anders is a freelance writer who has traveled extensively and enjoys exploring off-the-beaten-path locations around the world.
She loves hiking national parks, windsurfing, and photographing wildlife.
Aside from all those crazy activities, you'll also find her eating plenty of local street food. She is absolutely fearless when it comes to trying new things.
---