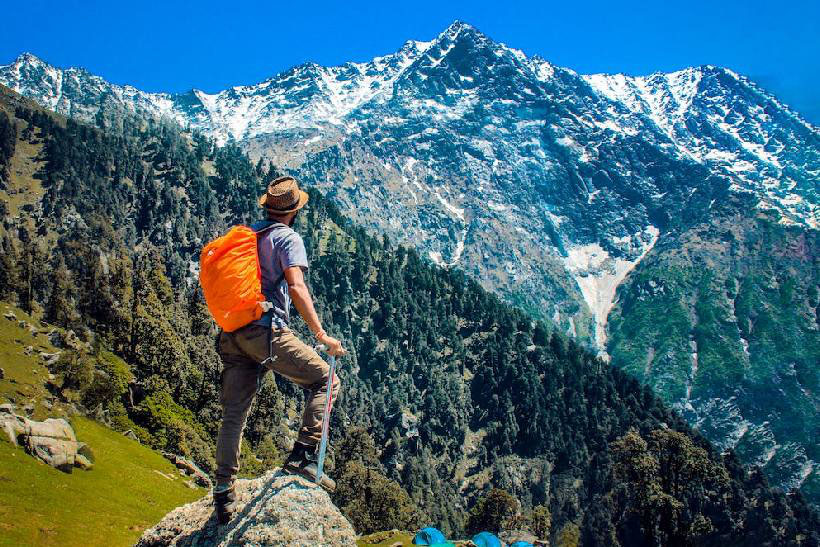 Living the mundane city life continuously for several years can be frustrating. The constant busy streets, the noise of honking vehicles, and pollution can take a toll on your mental health daily. Therefore, you should try to get away from the typical hustle and bustle of the city and spend some time closer to nature.
Spending time in the middle of beautiful landscapes and majestic natural views can give you solace, refreshing your mind and body. It can energize you, so you can deliver your best once you return to your regular life.
When it comes to exploring places with natural beauty across the world, you have plenty of options available. Although to travel to different parts of the world, you have to make decisions according to your budget and time constraints. Many people might be unable to travel to foreign lands, and would prefer to visit natural landscapes within their own country.
Let's find out some places you should consider for your next vacation if you are a nature lover.
1. Great Smoky Mountains, US
If you are planning a trip to the US to visit amazing natural places, you can not afford to miss the Great Smoky Mountains. According to a statistical study, around 10 million visitors visit the Great Smokys every year, which shows its significance.
The Great Smoky Mountains National Park is known as one of the most biodiverse places. You can find over 65 species of mammals here and over 80 types of birds. It provides you an opportunity to get closer. Black bears, birds, and white-tailed deer are some of the common animals you can see here.
Another appealing aspect of the Great Smoky Mountains is the gorgeous waterfalls. You can find plenty of breathtaking waterfalls here. But Ramsey Cascades has its own significance as it is the tallest waterfall in the park, with a height of 100 feet.
2. Angel Falls, Venezuela
When it comes to natural beauty, Venezuela is known to have the best places, and Angel Falls is one of them. It is located in the Canaima National Park, which is a UNESCO-protected place.
To get a better idea of this place, imagine Niagara falls and then think about something which is 20 times higher than it.
The Angel falls flow across the edge of Auyán-Tepuí mountain. It is also known as the highest uninterrupted waterfall worldwide. After witnessing this majestic place, you will not doubt the power of mother nature again.
3. Banff National Park, Canada
You may think Banff park is a winter ski resort, but it also has a lot to offer in summer. In the summer months, you can view the mesmerizing landscape of the Canadian Rockies and glacial lakes.
It will also give you a glimpse of wildlife as you will find mountain sheep, bears, and eagles here. If you are planning a trip to Canada, you can not afford to miss this place.
4. Isle of Skye, Scotland
If you want to witness the combination of fairy pools and weird rocky mountains, the Isle of Skye is the perfect place.
It is known as a place where magic exists with nature. It is a place where beauty increases with every passing day. You can hike through Glen Brittle there to have a great time and visit the legend of the Old Man of Storr.
5. The Azores, Portugal
The Azores in Portugal is the dream destination for visitors who want to escape the typical crowded life. This place is located among lush green valleys and amazing wildflowers. You can also find ancient forests, ancient windmills, and fields of crops here that will give you a taste of rural life.
Also, you can find family-friendly beaches here that will allow you to spend a great time with your loved ones. You can also book a boat trip here as this place is known for whale watching, which will be a valuable addition to your memories.
6. Cappadocia - Turkey
In Cappadocia, Turkey, you can witness some of the finest views of the Anatolian rocks and mountains. Furthermore, this region is the perfect place for hot air ballooning, allowing you to see some awesome natural beauties in the region.
7. Plitvice Lakes National Park, Croatia
The Plitvice Lakes National Park is for the breathtaking natural landscape in Croatia. The dramatic waterfalls join 16 terraced lakes in this park.
Apart from the waterfalls, you can also visit the ancient forest surrounding the lakes. If you love exploring wildlife, then this place can be the perfect spot for you. Here you can witness some top breeds of wolves and bears in Europe.
8. Arashiyama Bamboo Grove, Japan
The Arashiyama Bamboo Grove in Japan is not like the typical natural place, but it is famous for its atmosphere. This tall bamboo groove comes in the list of 100 soundscapes of Japan.
The sound of creaking wood and rustling leaves will make a soothing impact on your mind at this place. If you are looking for a place for soul-cleansing, this spot should be the perfect fit.
9. Roy's Peak, New Zealand
New Zealand's sites come at the top of the list of places known for their natural beauty, and Roys's Peak is one of them. You can find plenty of opportunities here to connect with nature.
If you love hiking, this should be the reason to visit this place. There are plenty of ski fields here, and winter is the perfect time to plan your trip.
10. Perito Moreno Glacier, Argentina
Without a doubt, Perito Moreno Glacier is one of the most beautiful and popular places in Argentina. Here, you can expect some of the most amazing views of glaciers that you will ever see.
Also, this place is the starting point for the journey to Antarctica, so you can expect to see great views all around.
11. Salar de Uyuni, Bolivia
If you are planning a trip to South America, you should not miss Salar de Uyuni in Bolivia. You can experience the salt flats of Uyuni, one of the most unique and popular adventures here. This place is worth spending money on, so you must plan a trip here.
Conclusion
There are plenty of places you can plan to visit as a nature lover. But you need to assess your budget and priorities before making a decision. It is not possible to visit all places at once. Based on the information provided in this article, making a list and setting your priorities to plan the trip will be easier for you.
More Blog Posts 
Thank you for reading. If you like this article, please share!
---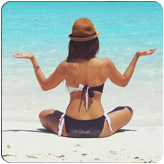 About the Author:
Jennifer Anders is a freelance writer who has traveled extensively and enjoys exploring off-the-beaten-path locations around the world.
She loves hiking national parks, windsurfing, and photographing wildlife.
Aside from all those crazy activities, you'll also find her eating plenty of local street food. She is absolutely fearless when it comes to trying new things.
---