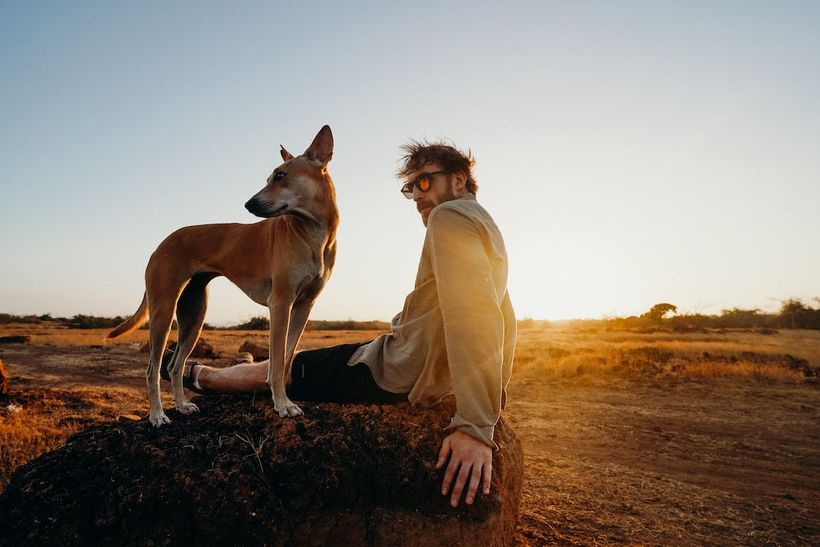 Pet ownership is fun and games until you have to decide what to do with your furry friend while you're away on vacation. Maybe you don't feel like leaving your dog behind with a good friend (again), or perhaps your puppy gets anxious when you're not around. And, besides, your pet deserves a vacation, too! So, we recommend bringing your four-legged friend along for the trip to Pigeon Forge.
With enough locales to keep even the most energetic dog busy, Pigeon Forge is the paw-fect place for a pet-friendly vacation. So, let us help you plan a super fun trip for you and your pup with these tips:
Kick Out Uncertainties
First things first, where are you going to stay? Deciding on a place to stay should be your top priority when you decide to travel with your pup. It's going to be a bummer if you get all the way to your vacation rental in Pigeon Forge only to find out that they don't allow pets. 
Avoid this heartbreak by reading the pet policy before you book. Most places that allow pets will have restrictions like weight limits or certain breeds not being allowed, so be sure to ask about those, too. Despite that, there are so many pet friendly cabins in Pigeon Forge that you will surely find something suitable for you and your pup. 
We also recommend you call ahead to any restaurants or attractions you plan to visit to ensure they allow pets inside. Many places in The Smokys are pet-friendly, but it's always best to check ahead of time just to be sure.
The Important Updates
Traveling with a pet involves a lot of vacation planning, but staying up-to-date with your pup's medical appointments and vaccinations is the most important. The change in weather, elevation, and even water exposure can wreak havoc on your pet's system, so be as prepared as possible. Also, please be mindful of pollen, as it is high in The Great Smoky Mountains and can cause reactions in some dogs. And always ask your vet about special precautions when traveling with your pet.
It is also practical to check your pet's current microchip information. We are sure you don't want your furry friend to get lost on vacation. What if your pup wants to run off and explore Pigeon Forge alone? So just don't take that risk. 
Also, emergencies don't send prior notice, so it's always better to stay ahead of them. Before you head out to explore, find the contact information of some local veterinarians. It'll be useful if your pet needs medical attention while on vacation. You can ask your hotel or rental property for recommendations or look online.
Packing for your pet
Packing for your pet is an important (and time-consuming) task. Make sure to bring along any medications your pet might need.
You'll want to bring a favorite toy or two (or three) to help your furry friend feel comfortable in unfamiliar surroundings. A comfy bed is also a must - you'll be thankful for it at night when Fido is curled up next to you instead of running around the hotel room. Finally, if you're traveling during the chilly winter months, pack a sweater or coat for your pet to keep them warm.
Some pet parents also like to bring a pet first-aid kit, just in case. It usually includes gauze, Band-Aids, disinfectant wipes, and tweezers - things that can come in handy if your pet gets hurt.
Road Tripping to Pigeon Forge? Plan Ahead 
The best part about traveling with your pet is that you don't have to worry about finding a reputable kennel or pet sitter. Instead, you can just load the car and hit the open road! But before you do, you should keep a few things in mind.
Start by getting your pet acclimated to car rides. If they're not used to being in the car, take some short trips around the block first. From there, you can work your way up to longer journeys.
Another thing to remember is that you'll need to ensure you have a good supply of food and water for the trip.
We also recommend making plenty of rest stops so your pet can stretch their legs and get some exercise. If your pup is naughty or active, you might want to consider investing in a seatbelt or crate to keep them safe while driving.
Places to Explore with Your Pet
Pigeon Forge features a variety of pet-friendly attractions, so you and your furry friend will never get bored.
1. The Island:
The Island in Pigeon Forge has a special doggy play area where your pup can run around and make new friends. You can also partake in retail therapy with your dog in tow, as many of the stores on The Island are pet-friendly. If you wish to enjoy a ride with your pup, check the schedule for the Doggie Trolley - a trolley explicitly designed for cute four-legged passengers!
2. The Great Smoky Mountains National Park:
Of course, no trip to Pigeon Forge would be complete without hiking in The Great Smoky Mountains National Park. Leashed dogs are welcome on two short trails:  
- The Gatlinburg Trail
- The Oconaluftee River Trail
There is a reason why only two trails are pet-friendly. The park is home to a variety of wildlife, and you don't want your furry friend to get hurt.
3. Dollywood Theme Park:
If you're planning a day in Dollywood, enjoying the many rides and shows, you'll be happy to know that they offer an exceptional kennel service to enjoy the park without worrying about your pup. Doggywood is a climate-controlled facility where you can leave your dog while you're off having fun.
Final Thoughts
Pigeon Forge is a superb place to bring your pet. The city offers many activities you and your pet can enjoy together, such as hiking in The Great Smoky Mountains National Park, visiting the Island in Pigeon Forge, and strolling down The Strip.
Moreover, plenty of pet-friendly lodging options are available, so you don't have to leave your furry friend behind. With some planning, you can have a stress-free vacation that you and your pet will enjoy.
More Blog Posts 
Thank you for reading. If you like this article, please share!
---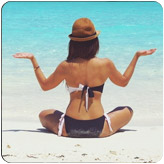 About the Author:
Jennifer Anders is a freelance writer who has traveled extensively and enjoys exploring off-the-beaten-path locations around the world.
She loves hiking national parks, windsurfing, and photographing wildlife.
Aside from all those crazy activities, you'll also find her eating plenty of local street food. She is absolutely fearless when it comes to trying new things.
---