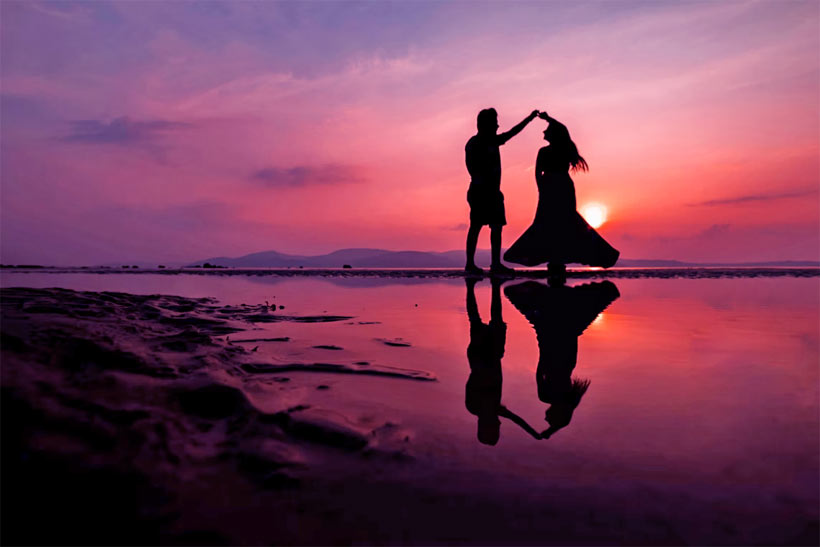 There are so many romantic places around the world, and it's not possible to include them all in a single list. However, for couples looking to travel in style, these breath-taking destinations are definitely worth adding to the top of your travel bucket list. Whether you are looking to cruise the Galápagos Islands, go on a hot balloon ride in Turkey, or enjoy a romantic dinner in Dubai, here are the best destinations to check out if you're looking to travel in style.
1. The Galapagos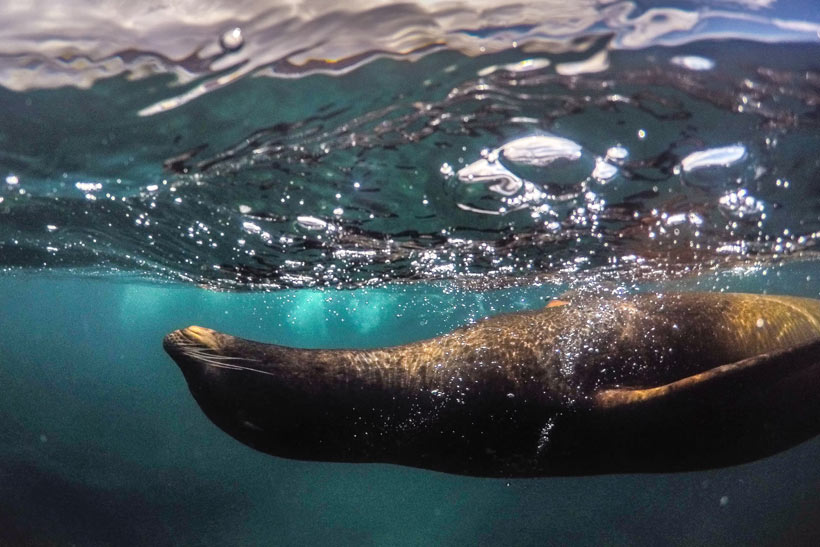 There's no better way to experience the best of the Galápagos Islands than sailing on a multi-day liveaboard cruise ship. But you must plan your trip well and book your vacation as early as possible. The Galapagos National Park limits the number of tourist boats allowed to enter the area to avoid overcrowding, minimize the impact on the environment, and keep the wildlife safe. You can choose from a variety of tourist boats when sailing in the Galapagos. But if you want to sail in style, book a luxury yacht and choose from a 5-day or 7-day all-inclusive itineraries. These yachts are fitted with luxurious amenities and come complete with personalized services.
2. Turkey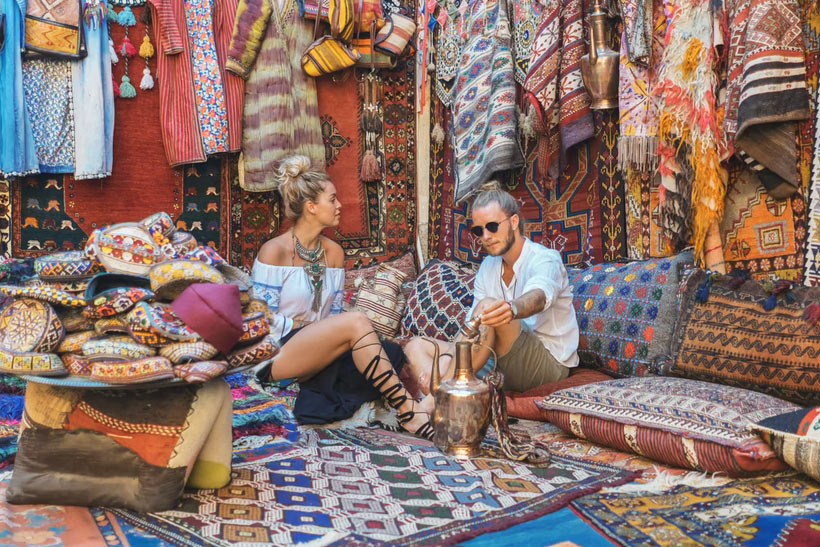 If taking a balloon ride is on your travel bucket list, why don't you do it in style and fly over the lunar landscape of the spectacular Göreme Valley in Cappadocia, Turkey? As you soar between the unique rock formations deep into the valleys onboard your hot air balloon, you will marvel in awe at the amazing scenery for which Cappadocia is known. For an extra treat, include a Champagne with your ride and toast with your partner when you land.
3. Norway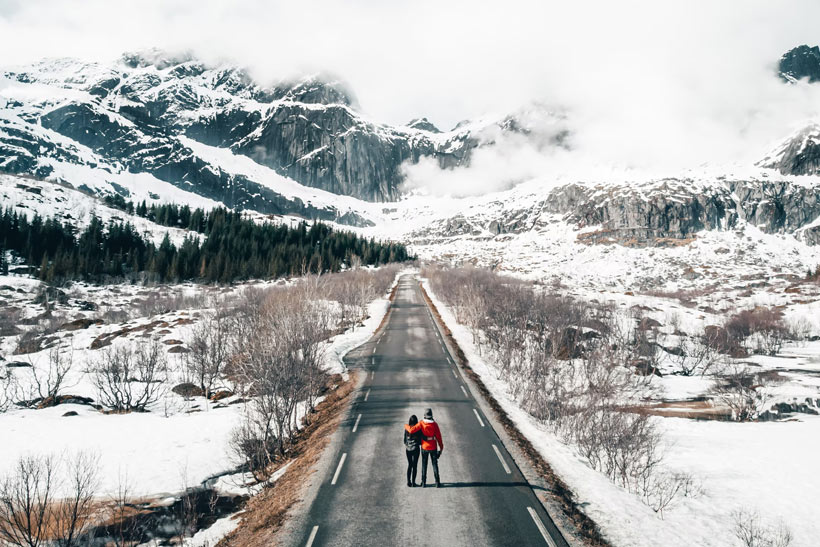 Norway is a fantastic destination, especially in winter, where you can see the famous Northern Lights. The absolute peak season for viewing the Northern Lights in Norway is from November through March because the lights are the longest. While there are many places to see the Northern Lights in Norway, consider booking a glass igloo if you want to do it in style. Located in Lyngen fjord, just outside of Tromsø, this small-scale hotel consists of only five glass igloos, from where you can enjoy uninterrupted views of the colorful Northern Lights!
4. The Maldives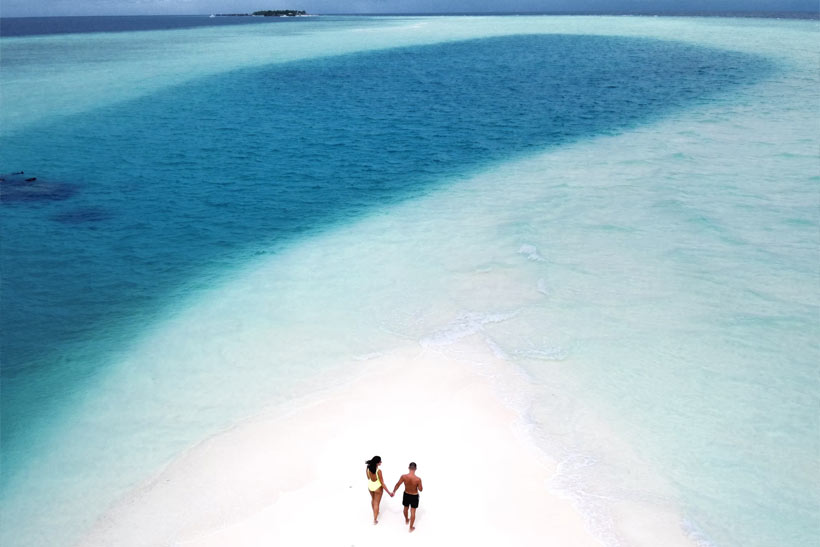 The Maldives is home to luxury resorts that offer world-class amenities and unmatched privacy, perfect for couples looking for a relaxing romantic getaway. The Muraka at Conrad Maldives in Rangali Island is the world's first undersea villa. Here, guests will be able to sleep below the surface of the Indian Ocean, offering a truly transformative journey suitable to the most sophisticated Maldives holidaymakers! Each island resort offers something for everyone, but if you want to holiday in style in the Maldives, sleep at a villa under the sea!
5. Dubai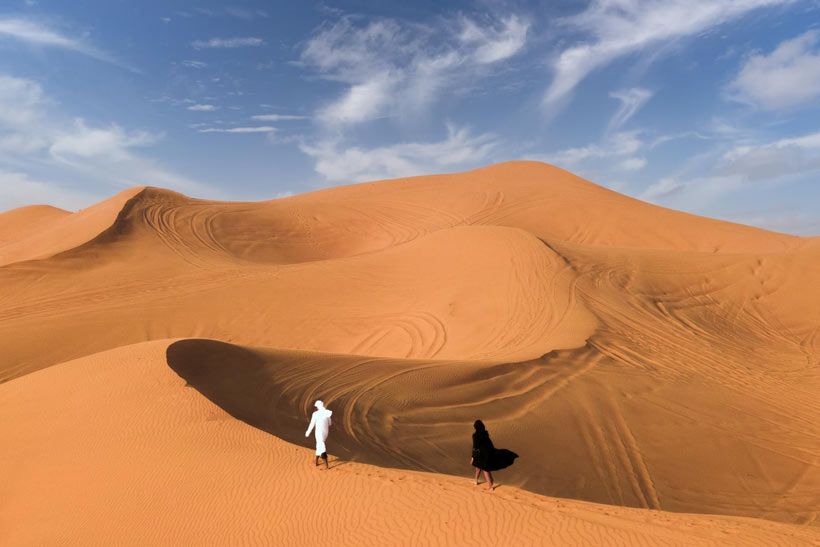 With its glamour and luxury, Dubai has long been attracting celebrities, famous personalities, and the world's wealthiest. So, when looking to travel in style, head to Dubai. Before booking anything, I recommend to compare all accommodations with cozycozy to find the best hotel deals. If you want it super luxury, stay in Burj Al Arab, one of the city's most iconic hotels. The hotel was given a 7-star rating by a journalist who believes that a 5-star rating cannot do justice to its decadence and opulence. Offering a world-class dining experience and exceptional service, the Burj Al Arab really lived up to the hype!
---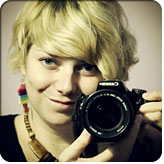 About the Author:
Sabrina Iovino started JustOneWayTicket.com in 2012. She's half German, half Italian and has traveled to 70+ countries around the globe. She feels weird to write about herself in the third person, so she'll switch now. Let's restart:
Hi, I'm Sab! This is my blog and I write about the things I love. Mostly. 
Follow me on Facebook | Instagram | Pinterest | YouTube | Twitter
---