There is so much more to see in Bangkok, beyond temples and shopping malls. Get ready to explore Thailand's capital like a local, and visit places that most tourists won't see.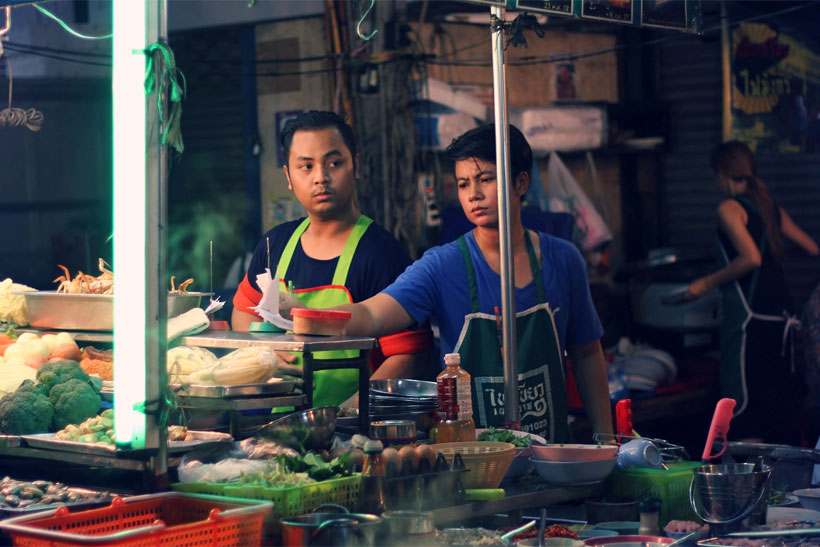 01 Ride a Non-Touristy Longtail Boat
Longtail boats are the traditional Bangkok means of transport. Long before this city was stacked bumper to bumper with cars the canals were teeming with these wooden boats.
It is common to find longtail boat tours filled with tourists at floating markets like Amphawa. However, head down to a little discreet wooden pier at Khlong Phrakanong and you'll find a much more authentic route. Here the boat winds its way through the suburban canal 7km from Sukhumvit Road to Srinakarin Road.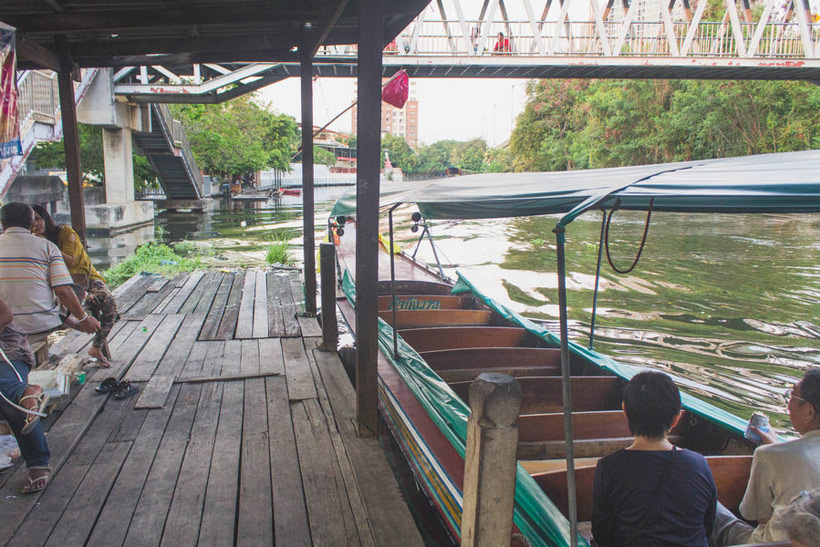 02 Visit an Aeroplane Graveyard
A bunch of abandoned airplanes, including a Jumbo Jet (747) is home to a refugee family in Bangkok. You can visit their home and walk through the aircrafts and what's left of them. Super creepy. Entry is still pretty cheap at about 250 - 300 THB (USD 7-10), depending on your haggling skills.
The aeroplane graveyard located in Bangkok's outer suburb of Ramkhamhaeng is home to five abandoned and broken-down aeroplanes. There is one huge jumbo aeroplane and another four smaller planes to explore.
You'll likely spend an hour or so here. The best way of getting to the Aeroplane Graveyard is by getting the airport link to Hua Mak station then catching a motorbike taxi rest of the way. Or take a cab straight there. The exact location is here.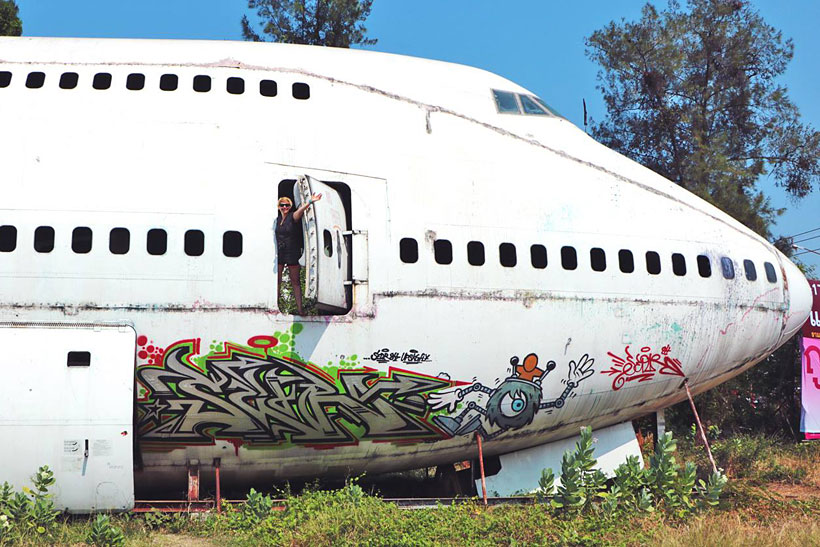 03. Explore an Island in the Chao Praya River
You don't have to go to the south of Thailand to hit the islands. The island of Bang Krachao is just a stone's throw away from the city centre. Bang Krachao is actually a manmade island situated in the Chao Praya River. The island makes up part of southern Bangkok known are Prapadaeng.
Getting to the island is simple. Take the BTS to the station called Bang Na then walk down to the end of Sanphawut Road where you'll reach the Bang Na pier. Form here it is a 2-minute ferry ride across the river where you can hire a bicycle and explore the island for the day.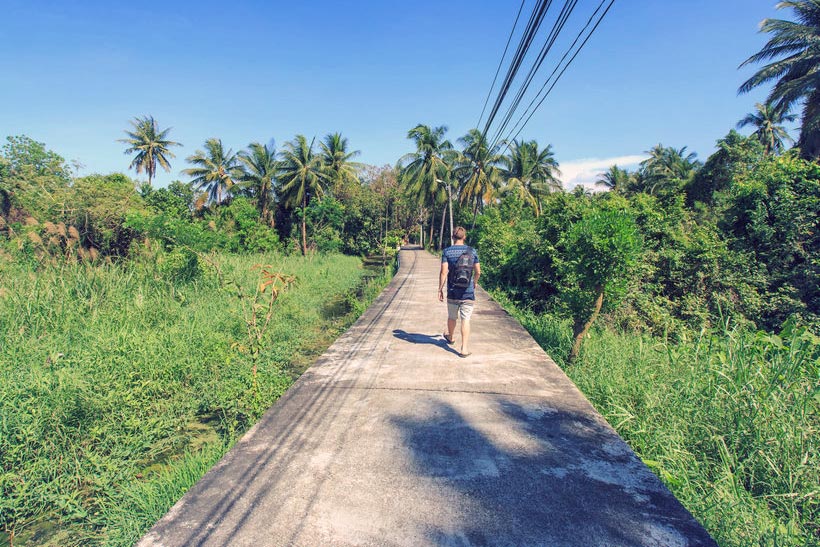 04 Volunteer at a Dog Shelter
If you've been in Bangkok longer than one day you will have notice the city has a stray dog problem. In fact, it is estimated there are over 300,000 stray dogs in the city.
Some stray dogs which have been injured or abandoned in a bad state are rescued by community run dog shelters. Shelters such as PAWS Bangkok generally welcome a donation of dog food and a helping hand to run the place.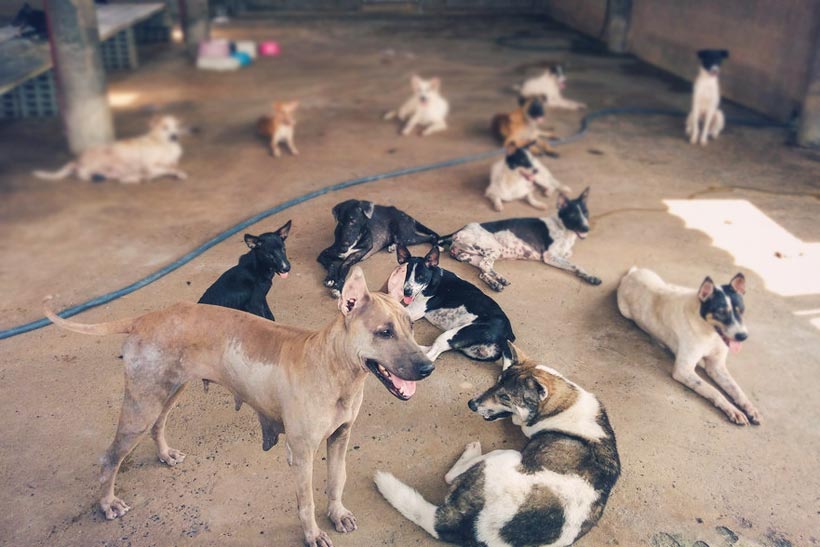 05  Discover a Street Art Trail
Bangkok doesn't seem like the place to filled with art, yet you can find it in unsuspecting places. Hidden down the small alley ways between the Chao Praya River and Charoen Krung Road is a trail of street art and wall murals. These amazing artworks were created by a range of international artists a few years back.
Start from Saphan Taksin Pier and follow the route of the Chao Praya River towards the Pak Khlong Flower Market. The walk will take at least two hours. If going in the summer try to leave early as the day will be very hot!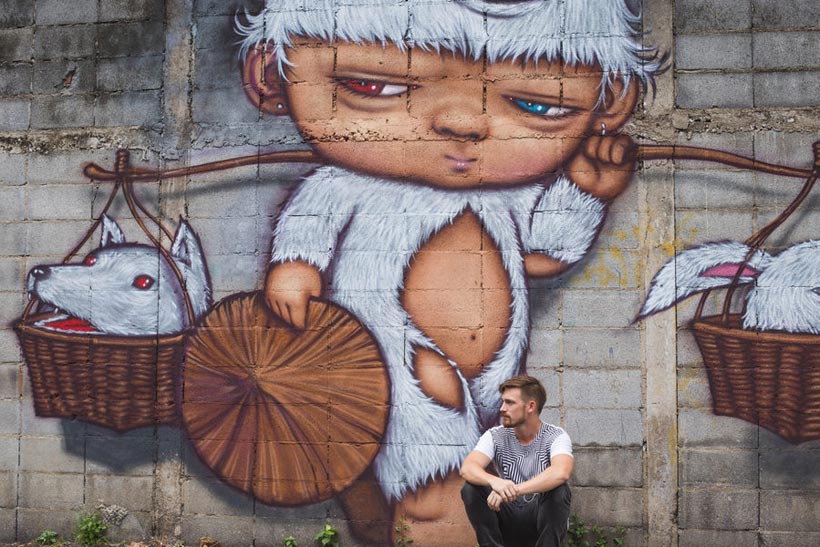 06 Explore a Ghost Tower
The Sathorn Unique is a 49-storey luxury hotel which was abandoned in Thailand's 1997 Tom Yum Goog Financial crisis. These days the building stands as an eerie skeleton nearby the city centre in Sathorn. Many local believe the building houses evil spirits and have labelled it the "Ghost Tower".
Entry to the building is banned and considered trespassing. However, all you really need to do to get  inside the building is pay the security a small fee of 200 to 300 THB. This is how the system works in
Thailand.
If you intend on climbing the Sathorn Unique tower it is best to go well prepared with closed shoes, water, food and a torch. Remember there are many dangers in the building and no lighting at night.
I actually climbed the tower a few years ago, I blogged about it here.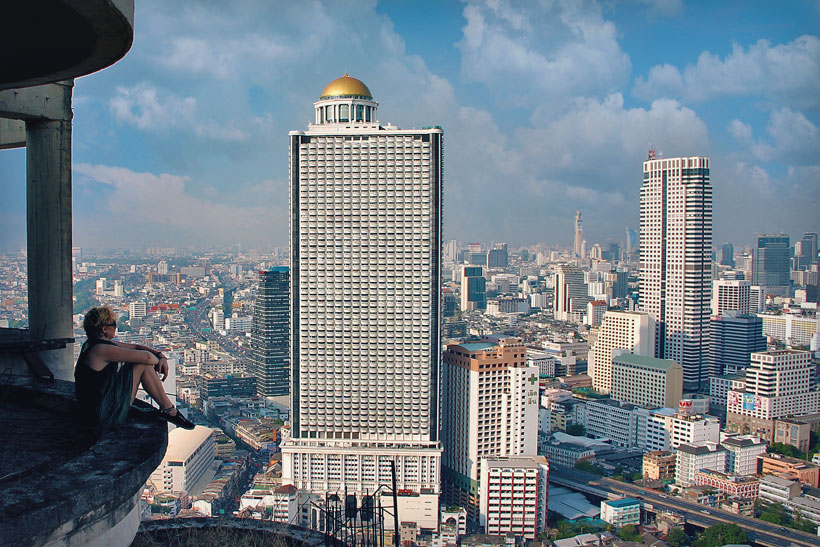 07 Go Wakeboarding
It might seem improbable, even impossible to go wakeboarding in Bangkok, yet I assure you it can be
done. Bangkok is home to two cable boarding parks; Thai Wake Park in Rangist and Taco Lake in Bangna.
If you've never been wakeboarding at a cable park before then you're up for a surprise. Expect to be
thrown off course and faceplanted into the water with force. When you've had enough you can sit
back with a cold big Chang beer and watch the locals rip it up.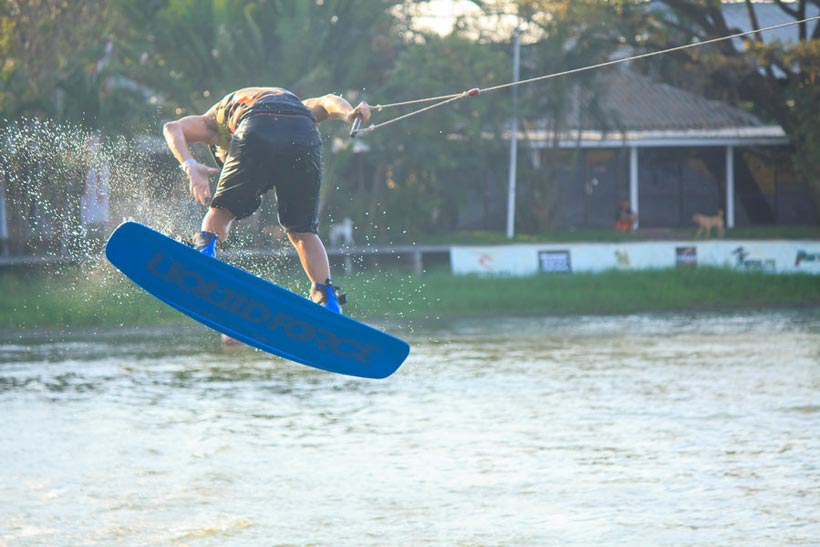 08 Explore a Traditional Pottery Village
Koh Kret is another manmade island located just north of Bangkok on the Chao Praya River. This island is home to a traditional pottery village recognised under Thailand's One Tambon Scheme promoting local industry.
Enter the market and you will find an assortment of handmade pottery. Venture further into the town and you will discover small family businesses tucked away in back streets where pottery is carved up by hand and fired in the backyard kiln.
09 Learn to Make Beer by the Chao Praya River
Producing alcohol in Thailand is illegal without a very expensive license. This is the success of the big beer companies Singha and Chang lobbying the government to protect their sales. Yet change is inevitable.
Small 'illegal' producers such as Chit Beer are turning out some pretty tasty brews. The popularity of Chit Beer based on Koh Kret has grown hugely in popularity. The man himself, Chit, even offers beer brewing courses at his shop right on the banks of the Chao Praya River.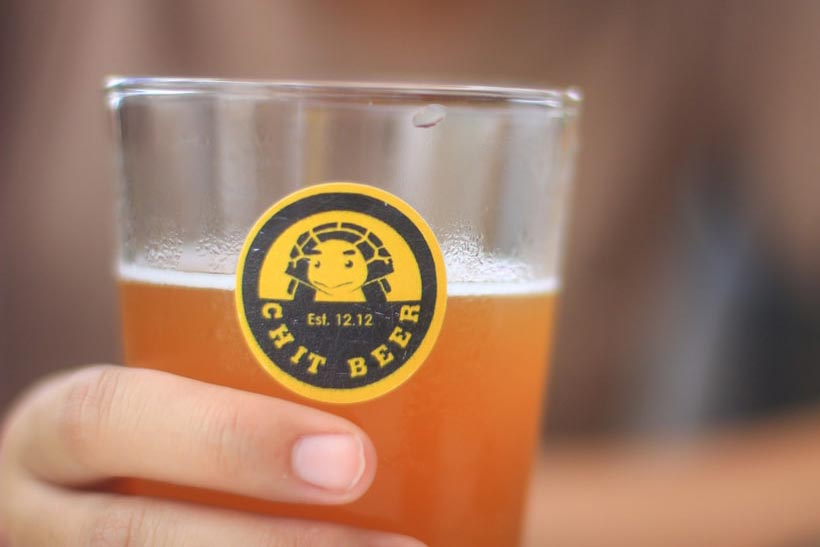 10 Join a Group Meditation Class
These days benefits of practicing mindfulness meditation are becoming more well known. Meditation is no longer reserved just for Buddhist followers. The biggest barrier that prevents people from starting is not knowing how to get into meditation, or thinking they're doing it wrong.
The technique is easy to pick up with some basic guidance offered at group sessions. Check out the group meditation class run at Little Bangkok Sangha in Ekkamai. Classes run on Monday nights from 7pm for  about one hour.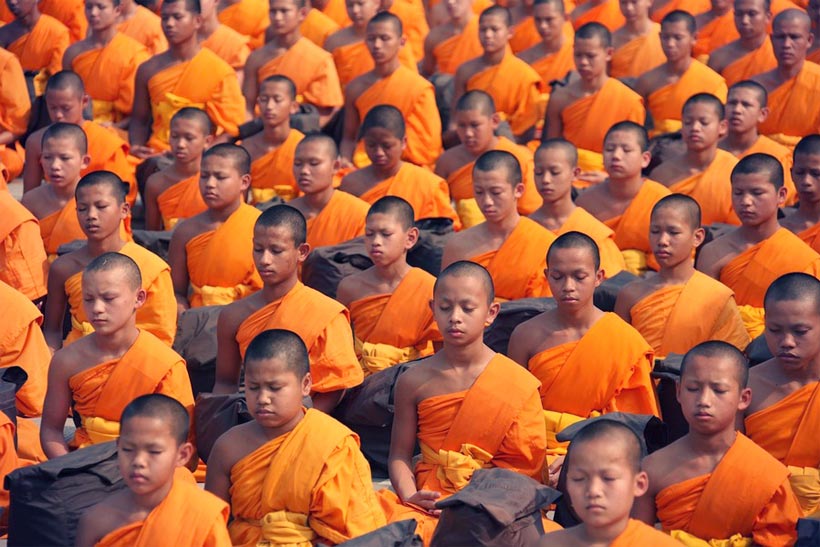 Thanks to Josh Shephard for contributing this helpful article about Bangkok. Josh is an intrepid traveller and Bangkok expat. After riding motorbikes around Asia for a year, he decided to settle down in the one place he could not image living: Bangkok.
He has recently compiled five years of knowledge into his local Bangkok Travel Guide available on his travel blog The Lost Passport. Be sure to follow him on Facebook and Instagram for regular travel updates.
Thank you for reading.
If you like this article, please share.