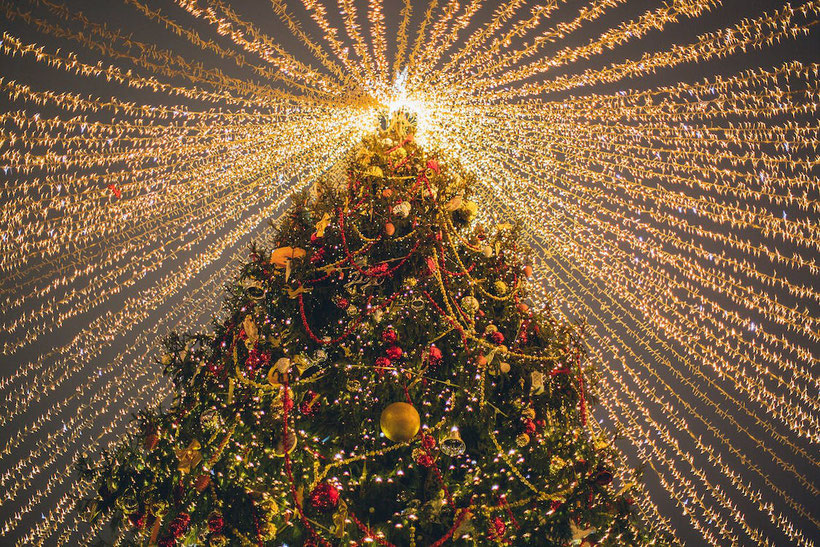 Are you planning to go on a family vacation this Christmas? Do you want your holidays to be fun-filled and packed with thrilling indoor and outdoor activities? Then Pigeon Forge is just the right place to be! From a visit to The Great Smoky Mountains and Dollywood theme-park adventures to stunning theatre performances fit for the holiday season, this place is swarming with activities for people of all ages.
Pigeon Forge is located at the foothills of The Great Smoky Mountains, east of Tennessee. For generations, it has been one of the top family vacation spots. It offers numerous lodging, dining, and shopping options, making tourists feel at home. Let's discover some fun activities to savor this festive season at Pigeon Forge.
1. The Great Smoky Mountains National Park
The biggest attraction in Pigeon Forge is, undoubtedly, The Great Smoky Mountains Park. It is one of the biggest protected land areas located east of the Rocky Mountains. It offers many alluring places to explore, including Cades Cove, Roaring Fork, Clingman's Dome (the highest point in Tennessee), hiking trails, waterfall hikes, Cataloochee, Elkmont, Mountain Farm Museum, Mingus Mill at Oconaluftee, and the beautifully preserved wildlife.
Scenic hiking in the beautiful mountains in the chilly weather offers tourists an unforgettable experience. Don't forget to check the park map and weather forecast before planning your park excursion.
2. Wonderful lodging facilities
Pigeon forge offers countless lodging and staying facilities that would help you relax and chill in the heart of the mountains. It has many renowned chain hotels and family-owned guest houses to make you feel at ease and unwind.
If you wish to enjoy the seclusion off the Parkway, Pigeon Forge cabins offer the perfect experience at the mountain gateway. The cabins are your best bet to have a truly amazing winter holiday experience.
The luxurious cabins offer all the amenities you could think of; they have hot tubs, indoor pools, and pet-friendly options and are suitable for any family size. You can also opt for campgrounds if you want to go rustic with a true camping soul. Chalets and Condos are also an option to stay at the foot of the Smokys.
3. Delicious dining
Pigeon Forge is an excellent place to visit if you are a foodie. You will find a fantastic range of options, from family-owned restaurants to popular food chains. There is food to satiate all kinds of palates. From barbecue to steaks, pancakes to buffets, you have every option at your bay. Pigeon Forge dining includes Chinese, Italian, Mexican, Japanese, fast food, seafood, salad bars, sandwiches, and Southern Cuisine.
Two must-visits when in Pigeon Forge are The Old Mill Restaurant and Junction 35 Spirits.
4. Ultimate shopping destination
Pigeon Forge has always been a shopping heaven for tourists. You will find unmatchable arts and crafts from handmade pottery and hand-blown glass items. With so many shopping boutiques, malls, and outlets to choose from, a store that rejoices in Christmas year-round, you will, most assuredly, find a souvenir to treasure all your life.
Old Time Pottery, Corning Revere Factory Store, Old Mill Square, Smoky's Furniture Connection, Three Bears General Store, and Yesterday's Antiques and Collectables are some of the unique outlets this town has to offer.
5. Pigeon Forge Winterfest
Pigeon Forge Winterfest transforms the chilling winter nights into an arena of festive lights. During the 12 days of Christmas every year, the mountains twinkle and glow with as many as five million decorative lights that will sparkle the frost out of the holiday season.
In the celebration of the season, the town hosts cider sippings, candy samplings, and mountain music. The celebrations go beyond the Christmas days, and Pigeon Forge and surrounding towns are lit up until the end of February to turn the mountains into a magical wonderland.
Pigeon Forge visitors love benefitting from the off-season packages and stupendous bargains on brisk winter nights.
6. Astounding theatrical performances
If you appreciate music and arts, you will fall in love with the fantastic theatrical scene of Pigeon Forge. It is indeed a magical seasonal venture to behold. Most offer many shows a day, so they are easy to include in your schedule.
The traditional performances include Dolly Parton's Stampede, Pirates Voyage Dinner & Show, Hatfield and McCoy Dinner Feud, Paula Deen's Lumberjack Christmas Show, and Comedy Barn Christmas Show.
7. Thrilling theme parks
For the love of theme parks, Pigeon Forge is home to many adventurous theme parks like Dolly Parton's Dollywood, Toy Box Mini Golf, Lumberjack Feud Adventure Park, Topjump Trampoline and & Extreme Arena, The Track, The Crave Golf Club, Dollywood's Splash Country, and Rocky Top Mountain Coaster.
These theme parks are filled with every ride and adventure you crave anywhere. They have extreme indoor and outdoor activities that would entertain every family member.
One of the most exciting places to visit is Rowdy Bear if you want to go for Ski Lift Shootout Coaster, Outdoor Axe throwing, and Skyland Ranch. It also has a snow park that lets you enjoy snow tubing and other fun winter activities that nobody wants to miss out on.
8. Scenic Helicopter Tours
Want to have a sneak peek at the majestic mountains and the towns? Scenic Helicopter Tours promise to turn your dreams into a once-in-a-lifetime experience. The beautiful glittering lights and galore of the Great Smoky Mountains are a sight to behold during these air-borne tours. With the capacity to accommodate six passengers per flight, Scenic Tours offers various trips to suit almost any budget.
Final thoughts
Winter is a magical season to spend quality time with your friends and family. The festivities surrounding Christmas and New Year's Eve make it even more of a special time to bond and experience something exhilarating.
Pigeon Forge is a wonderland that would make you cherish your vacation memories around the year. Pigeon Forge is a top family winter destination with astounding lodging and dining options, theatre and music, adventure parks, and beautiful scenery. This town makes people fall in love with walking on brisk winter nights. Its family-friendly ambiance is great for everyone to have fun.
More Blog Posts 
Thank you for reading. If you like this article, please share!
---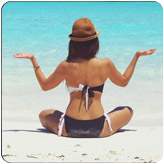 About the Author:
Jennifer Anders is a freelance writer who has traveled extensively and enjoys exploring off-the-beaten-path locations around the world.
She loves hiking national parks, windsurfing, and photographing wildlife.
Aside from all those crazy activities, you'll also find her eating plenty of local street food. She is absolutely fearless when it comes to trying new things.
---