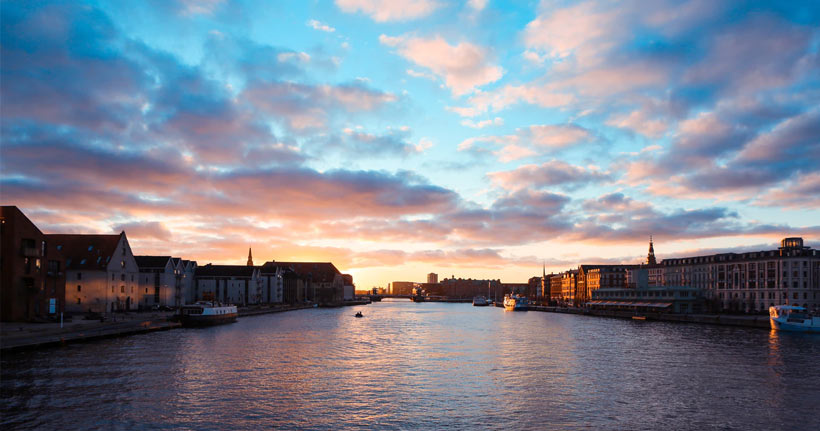 Sometimes you want to travel the world, but don't have much money to spare. That's okay because countless places are affordable even on a tight budget. One of the cheapest ways to see the world is by travelling in a car. This way you can visit countless countries without paying large plane or train prices. Additionally, it's easier to plan and control an itinerary when travelling by car, especially in these uncertain conditions in 2021.
Ways to get a car
There is an option to rent a car that already has insurance and damage included in the price. However, you will need to pay a cross-border fee when travelling abroad, so make sure to speak to your car provider beforehand.
Another alternative is travelling by own car which is probably the best idea as you are already familiar with it. If you're looking to purchase a car specifically for journeys abroad, look for one that is sturdy and suited for long-distance road trips, such as SUV Hyundai Tucson.
Baltic countries
There are lots of hidden gems located in the Baltic region, and typically there are fewer tourists than other parts of the same continent. Its culture is rich and mysterious and nature is at the centre of it all. If you're after a relaxing, yet rich experience, give it a go! Here's a quick route you can take – Tallinn-Riga-Vilnius and visit all three capitals with one trip.
Estonia, Tallinn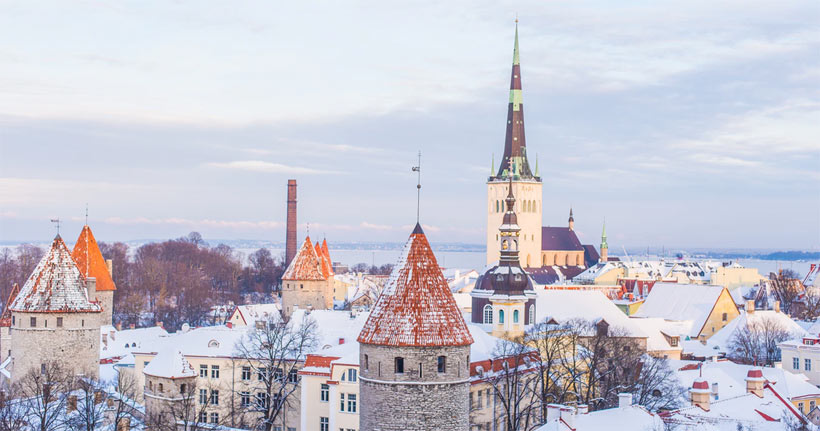 Tallinn is the most northern of the three and has the smallest population, but there are more than enough things to do:
Lennusadam Seaplane Harbour
It's an interesting interactive maritime museum inside an old sea hangar which adds to its aquatic vibes even more. You can also go into several ships that are located outside for a truly unique experience.
Tallinn Old Town
Crowned as the best old town in the Baltic region, this medieval old town boasts St. Olaf's church which was built in the 12th century and Town Hall Square is part of the town centre with cafes and restaurants opening there in the summer. Also, stop by St Alexander Nevsky Cathedral, it's an awe-inducing Orthodox church.
Toompea Hill
Go up the hill to see a beautiful view of Tallinn and its historic red brick buildings from the above. You can also see the Baltic sea from there, which truly offers a serene atmosphere and Instagram-friendly photo opportunities.
What to eat?
Pirukas
It's a dough pastry that combines a variety of ingredients and cooking methods. It can be baked or fried and have fillings, such as mushrooms, cabbage, meat & more veg.
Kohuke
It's a sweet curd cheese dessert covered in chocolate with fillings ranging from jelly and condensed milk to poppy seeds and others. The dessert is readily available in any Baltic countries. Absolutely delicious!
Aspic
Also known as meat jelly, it is made with cooked meat, vinegar and meat stock. It's a unique dish, but a must-try if you're in Estonia.
Typical hotel price: You can get a hotel from £24/night at a two-star hotel & with £30-£70 for a 4-star and above hotels.
Typical restaurant price: restaurant/bar tourist prices range from £7 to £15.
Latvia, Riga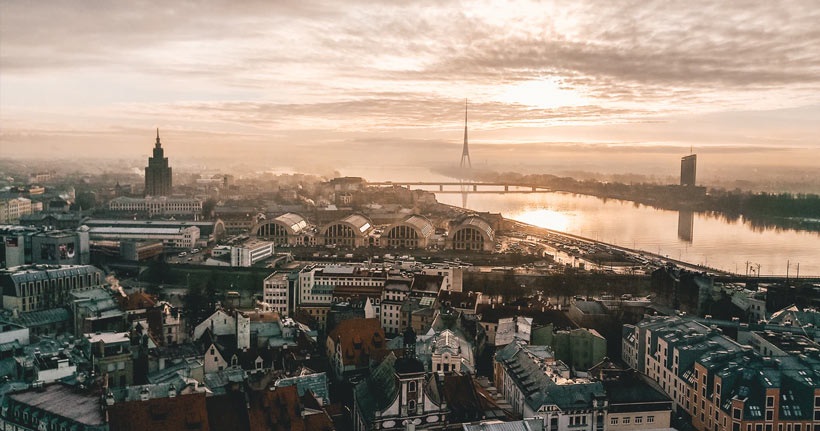 Riga is a metropolitan capital city that has lots of brilliant attractions. Let's get into specific things you can do while there:
Visit Riga old town
This one is a must-see. It mixes various architectural styles which creates a historic atmosphere. Knowing that it's no wonder that it's included in a UNESCO list. Visit the House of Blackhead and St Peters church which are old town icons.
As you walk down the narrow cobblestone streets, you'll see numerous small cafes, nightclubs and shops where you can get souvenirs or grab a bite to eat and people-watch.
Wander the Central Market
If you want a taste of what locals eat, don't pass the opportunity to visit the Central Market. It has amazing street food, along with smoked meats, fresh produce, fish and much more. The prices are much lower than if you went to a restaurant in the city centre. You can also get lots of traditional food for less & bring it back home.
Taste authentic food
One of the best parts of Riga is its rich food culture. You can find everything – from pizza and sushi to more high-end dining options. However, to truly experience Riga, try out authentic foods which usually include fermented, foraged and smoked goods. In Latvia, there is a history of picking and cooking your own food to make sure it's as fresh as possible.
Try out these food staples:
Cold beetroot soup
Usually consists of kefir, beetroots, dill, spring onion & freshly grated cucumber (it's extremely refreshing in summer).
Dark rye bread
It's a staple in Latvian cuisine & a must-try. Pop into a bakery where it's cooked fresh & try it out – you won't regret it!
Mini meat pastries
Prepared with yeast dough and filled with smoked meat pieces that are cut into cubes, it's a great snack to have with beer.
Pork cutlet
The pork is tenderized and breaded, served with fresh potatoes and delicious side salads like sauerkraut and beetroot. It's a filling meal that won't leave you hungry as portions are quite generous!
Typical hotel price: you can get a hotel for as cheap as £18 per night. The average is around £30-£40/night.
Typical restaurant price: can range from €8 at a cheap restaurant to €40 for two at a mid-range restaurant.
Vilnius, Lithuania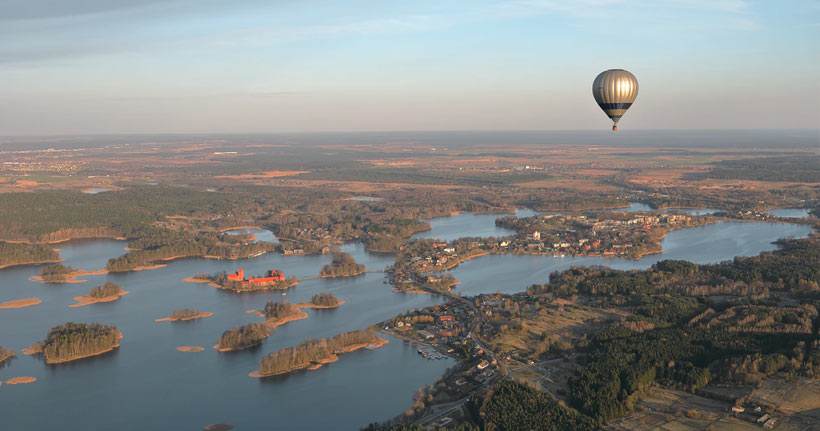 The biggest of the three, Vilnius capital features a combination of modern skyscrapers mixed with old historic town buildings. Things to do there are:
Visit Gediminas tower
It's a castle surrounded by legends, where the Duke of Vilnius Gediminas dreamt about a howling iron wolf on a hill and built a castle as a result. It's been symbolic to Vilnius and is prominent in its skyline until today. Visit the castle museum as it has extensive Vilnius history. You'll also see a panoramic Vilnius view once you climb up the hill.
See the Gate of Dawn in the Old Town
The Gate of Dawn has historic and religious meaning and is a must-see if you're interested in those aspects. It was built in the 16th century and acted as part of the city's defense. It also has Virgin Mary motifs on the gate which are believed to have miraculous powers. That's why it's a popular pilgrimage place.
Go up the TV Tower
The TV tower offers a glimpse into the independence movement in the 90s. It's a symbol of free speech and the tallest building in Lithuania. There's an upper floor with a restaurant where the surface slowly rotates as you sit and offers amazing views from above.
What to eat?
Zeppelins
You can't truly say you've been in Lithuania if you didn't taste this national dish. It is a giant potato dumpling with meat filling and sour cream sauce. There's also a vegetarian option with curd cheese inside.
Fried bread with garlic
It's an uber-delicious savory snack that is perfectly paired with a cold beer.
Kibinai
A pasty filled with chicken or pork, cheese, mushrooms and other additional topics is truly a swoon-worthy meal that will leave you full.
Typical hotel price: can be as cheap as £20/night, but is generally £30-£40/night.
Typical restaurant price: a meal at a regular restaurant is affordable from €7 to €13.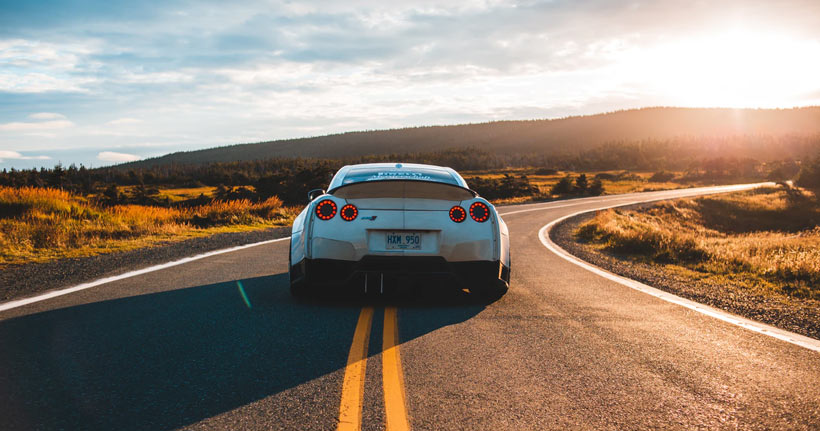 And this wraps up a list of destinations for frugal travellers. As you can see, the Baltic region is cheaper than western European countries and is well worth a visit. Because prices are lower you can see (and eat!) much more for less. Make your money stretch further and experience Europe's hidden gems.
More Blog Posts from Europe
Thank you for reading. If you like this article, please share!
---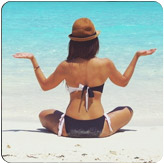 About the Author:
Jennifer Anders is a freelance writer who has traveled extensively and enjoys exploring off-the-beaten-path locations around the world.
She loves hiking national parks, windsurfing, and photographing wildlife.
Aside from all those crazy activities, you'll also find her eating plenty of local street food. She is absolutely fearless when it comes to trying new things.
---