Cancun in Mexico has a variety of wonderful attractions for visitors, including stunning beaches, excellent shopping opportunities, ancient ruins and mouthwatering foods...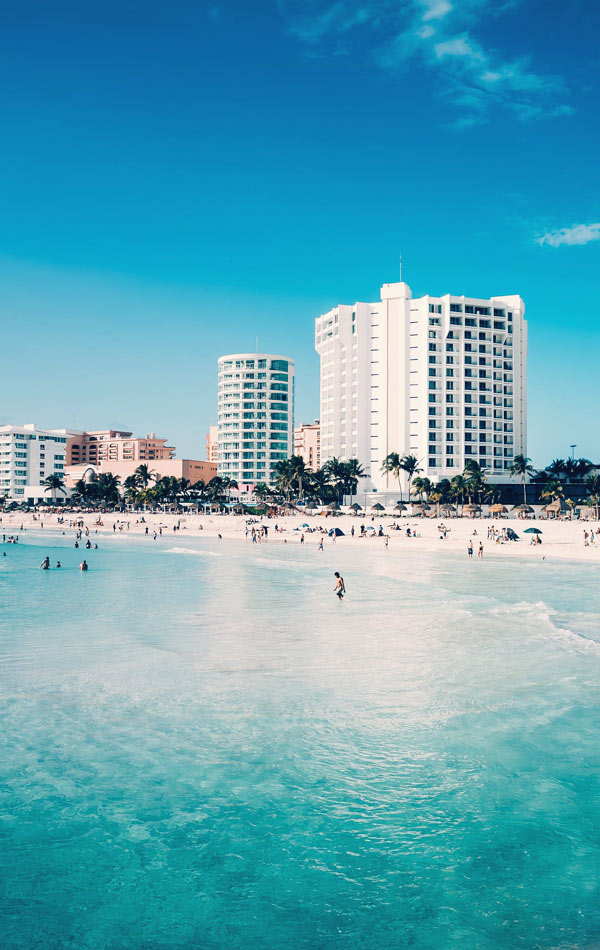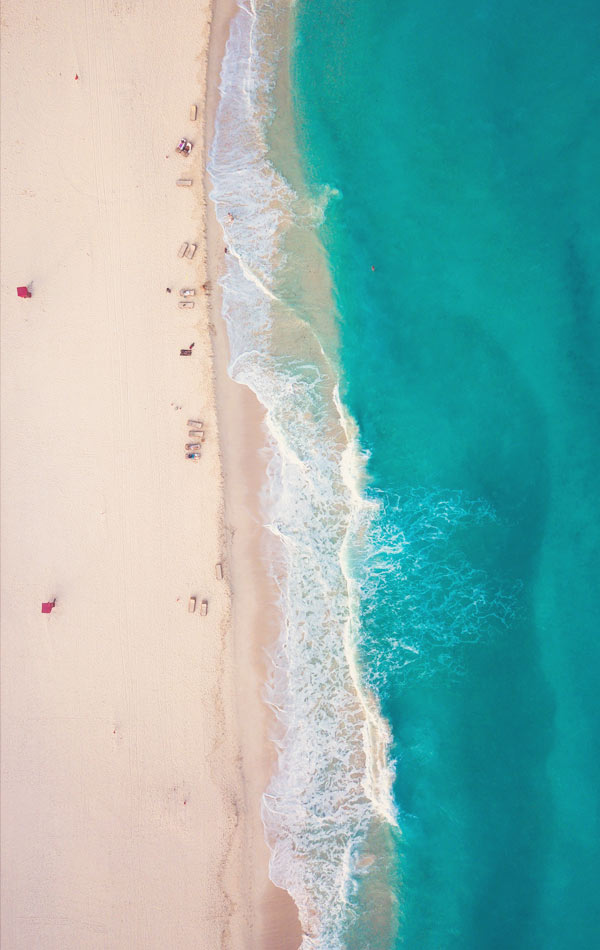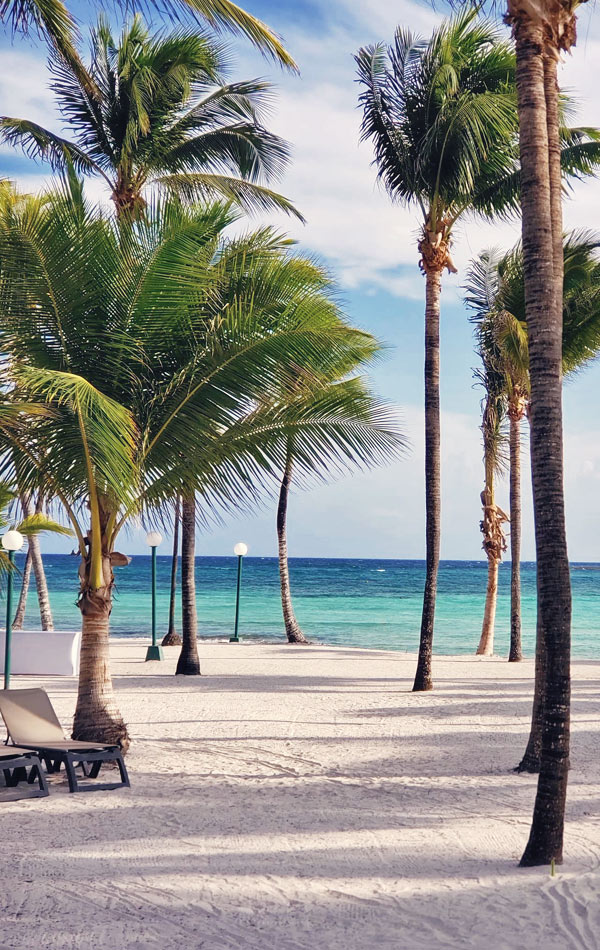 Today I will tell you how to get to know a city as exciting as Cancun to experience like a local. Furthermore, I will tell you about the most popular sites in  Cancun, include plenty of fun activities! 
Cancun, unlike many other tourist cities, has a variety of wonderful attractions, and no, I'm not talking about the beaches (they're amazing, too!), I'm also speaking of the kindness and generosity of the local people who live there. During my trip I met several friendly people who made me feel like home, like I was one more local inhabitant of the city. 
The multiculturalism of the city itself is fascinating. The city is full of cultures from all over the world in which you can find a few things you already know + new things that you will surely adopt to take with you wherever you go.
Hotels and Lodging in Cancun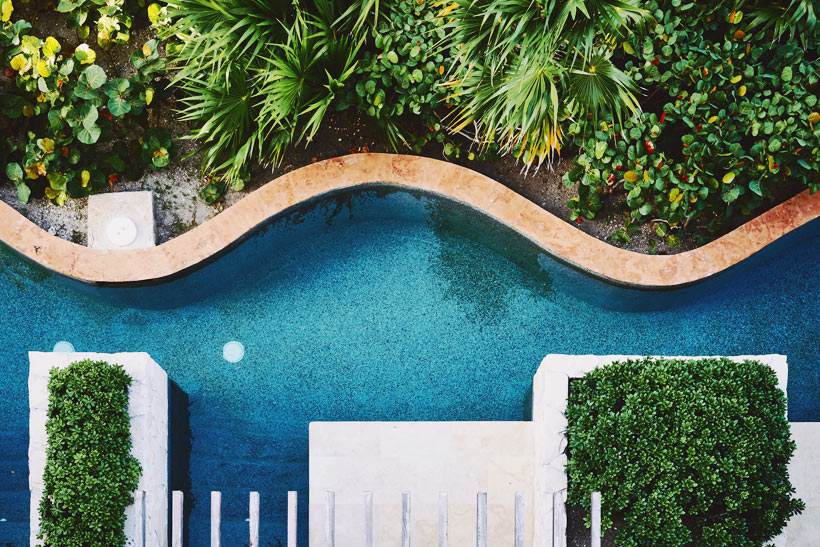 Finding a place to stay is not always as easy as we think unless your destination is a small city. In this case, Cancun, everything will be relatively close, so now the most influential factor will be your budget and the activities you want to do in the city.
If you are traveling to Cancun as a Backpacker or you don't want to stay in a regular hotel, you will usually choose a hotel in Cancun downtown, or you could try staying in the newest and most fantastic hostel in Cancun belonging to the FROG'S family.
On the other hand, if you are traveling with your family or partner in a relaxed plan and without so much activity, you can book a resort in the city or the outskirts, in the Riviera Maya; the price is a little higher, but you will love the experience.
Transportation in Cancun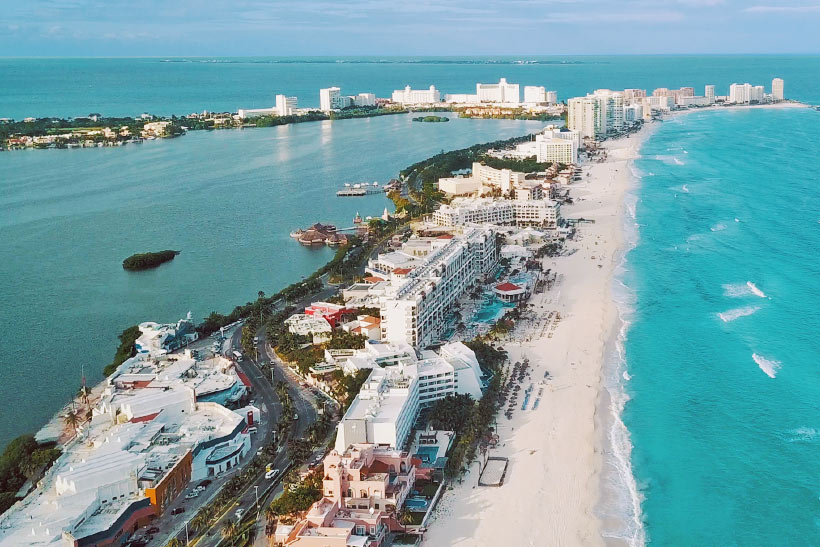 The easiest way to move around Cancun is by getting a transportation service of your choice. Many choose to book a Shuttle from Cancun Airport to their hotel or lodging site; others can get a quick prepaid car rental in Cancun to get to the city and explore on their own; Although the easiest way to get from Cancun to another place is to get transportation service if you want to visit some areas close to where you are staying.
Example: You should book transportation from Cancun Airport to Playa del Carmen or any other destination you wish to visit. (private transportation is highly recommended over public transportation, but it all depends on your budget and type of trip).
What to do and see in Cancun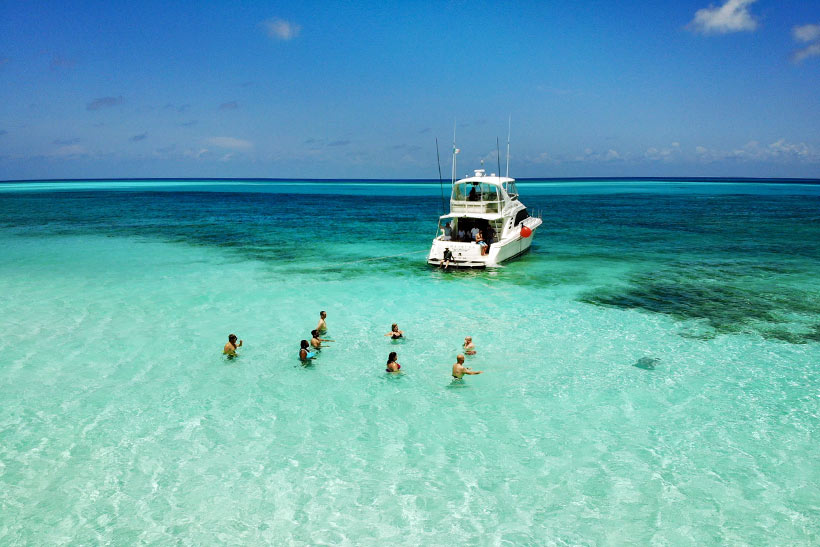 Snorkeling
Snorkeling is one of my favorite activities to do within the city if you want to venture into the unknown. The marine world is undoubtedly a world in which we do not know even 10%. One of the things that I found incredible was to be able to swim with whale sharks, but also beautiful coral reefs, and the extent of the Caribbean Sea on these shores of Mexico, where you enter another world to connect with what you do not know. 
Visit the nearby ruins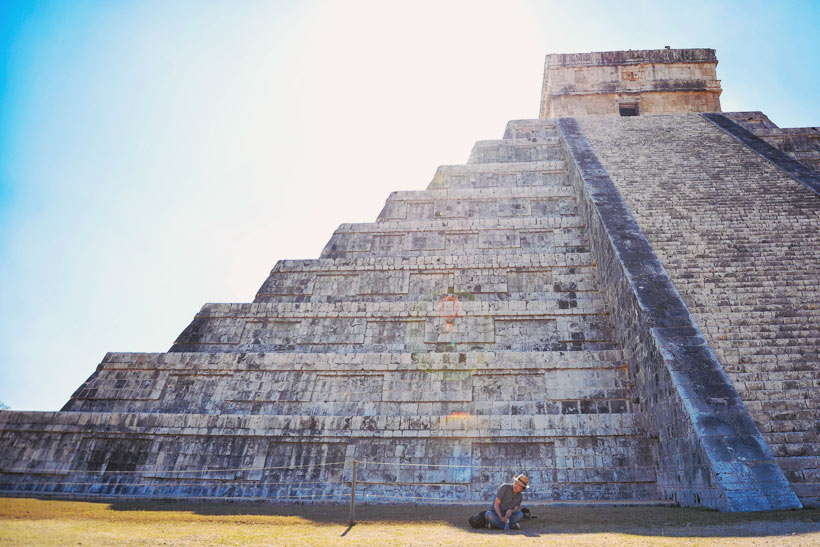 Near Cancun, there are many attractions that you can visit and that you will love to see no matter what your type of trip is. I recommend you to visit the Mayan Ruins, where you will also learn a little bit about the culture of Mexico, and you will be able to have a close encounter with the architecture based on the stars as well as pieces of more than two thousand years old.
Places near Cancun to visit the Mayan Ruins
El Rey Archaeological Zone
San Miguelito Ruins
El Meco Ruins
Playa Car Ruins
Chichen Itza
Uxmal
Muyil
Sian Ka'an
Tulum Ruins (Zama)
Get to know Cancun downtown and taste the local food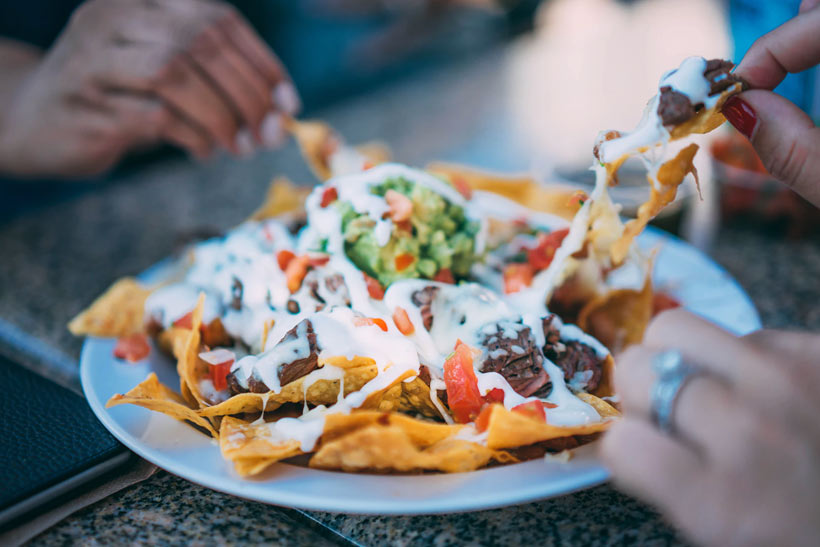 Cancun is a complete city, so you should know that within it you will find different activities to do, such as visiting the 28th market, one of the most incredible places to visit and buy souvenirs. In the 28th Market, you can also try the best local dishes such as salbutes, empanadas, panuchos, and even pozole! You will find everything to have a taste of what is the gastronomy of Mexico in this place.
I also recommend you to visit Yaxchilan Avenue. Here you will be able to know the local bars, the most exquisite kitchens, and local restaurants like La Parrilla (where you will have an authentic Mexican experience surrounded by Mariachis playing live music, waiters with typical suits and more.)
Visit Cancun shopping malls
Cancun has several commercial sites that you can visit during your stay; all of them are different, and you can do several activities according to your needs or plans. Something that you will surely like to know about the commercial places are the shops because there is diversity in them. Surely you will find what you are looking for!
Outlet places
If you are looking for discounts on clothes, accessories and more, this place is ideal for you. However, it is not very big. You will be able to find what you need in its facilities, and you will have the possibility of buying items at more than half the price and best of all, with taxes already included.
Malecón Américas
One of the biggest plazas in Cancun and where you can find stores of all types, and for all budgets, the best thing about this plaza is the dining room, with more than 60 locations, you can find anything you want to eat, from Asian and Mexican food to seafood at an excellent price. This plaza is ideal for the local people of Cancun because they can find places to pay for their services, as well as restaurants to have a pleasant time with family or friends.
After all, on the outskirts of Malecon Americas, you can find restaurants like Hooters and La Cantinita; Ideal for spending fun time. If that is not enough, this plaza has an upper floor, where you can find stores like Chapur and Liverpool, with international clothing brands and even a play area called Sky Zone, where you can see giant trampolines and have a lot of fun, no matter if you are small or big.
Plaza La Isla
One of the biggest attractions of Cancun is Plaza la Isla, where you can find all kinds of shops and the best of all is that you can have some fun, shop, eat and admire an incredible sunset at the pier of the Nichupte lagoon, the items here are very cheap. Still, you can find all kinds of options to meet your needs. Here you can also find Duty-Free stores, exchange houses, ATMs, and small convenience stores.
Puerto Cancun
Puerto Cancun is the ideal place for every tourist who wants to know Cancun and spend an afternoon shopping in a spectacular square (we recommend visiting the square during the weekends where you can find activities and discounts). Also, this plaza is ideal if you want to purchase open service transportation in Cancun.
Tour the Hotel Zone
The Cancun Hotel Zone has many attractions that you will love to discover. From the Ferris wheel in front of Plaza la Isla to the "Mirador" located right in front of the Cancun's theater. Both have a spectacular view of the city.
Places to visit from the Cancun Hotel Zone
You can visit Archaeological Zones, The Museo Maya de Cancun, and of course, the beaches and nearby malls, where you can have real distraction and fun. Inside the hotel zone, you can find the giant icon with the letters of Cancun, and you will surely want to take some pictures there to show off to your friends! (It is located in Playa Delfines, or well known by the locals as "El Mirador")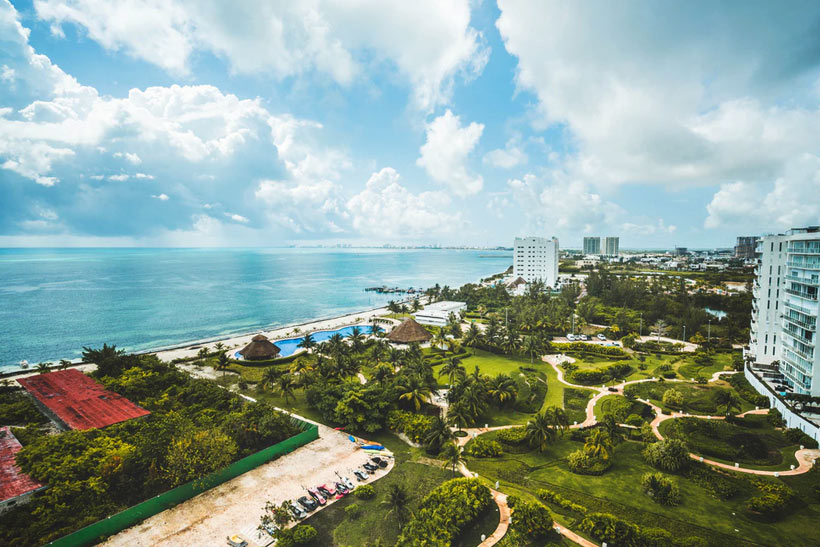 More Blog Posts about Latin America
Thank you for reading. If you like this article, please share!
---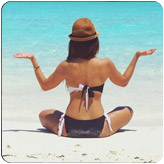 About the Author:
Jennifer Anders is a freelance writer who has traveled extensively and enjoys exploring off-the-beaten-path locations around the world.
She loves hiking national parks, windsurfing, and photographing wildlife.
Aside from all those crazy activities, you'll also find her eating plenty of local street food. She is absolutely fearless when it comes to trying new things.
---