Kiwi for Gmail is a new brilliant software, that brings the entire Google Suite to your desktop. Free yourself from the browser and improve your workflow forever.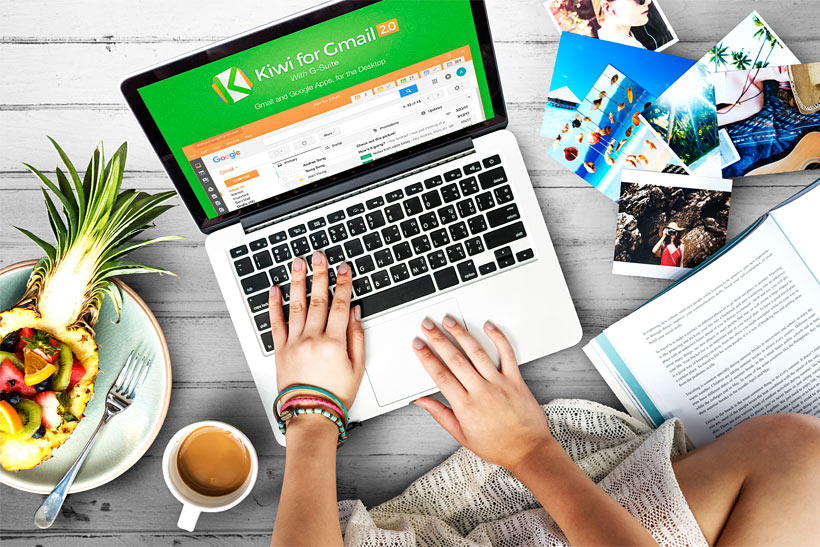 You think travel bloggers are traveling most of the times? Actually, it's wrong. Whenever I say I'm working, I'm actually not traveling or writing about travel. What I really do when I work is replying to emails. True story. The life of a blogger is not as glamorous as it sounds. Most of the times when I'm working, I'm actually pretty much like a secretary, who replies to a ton of emails. 
I'm a Gmail user since day one, and what's so great about Gmail are all the apps that comes within, such as Google Drive, Google Sheets, Google Slides, etc. All these useful apps make it easy for me to share content with clients and friends. But...
Gmail has fantastic apps for mobile,
but there is nothing equivalent for desktop.
What's not so good about Google apps is that they only work within the browser. And this is why Kiwi for Gmail was developed. It brings all your Gmail apps to the desktop, in a nice and easy interface.
Not convinced yet? If you do some research, you'll find out that Kiwi for Gmail was actually one of the most popular campaigns on Kickstarter in 2014. At first sight, it sounds like Kiwi for Gmail could simplify my life, so let's have a closer look. Here is my review for Kiwi for Gmail:
Features of Kiwi for Gmail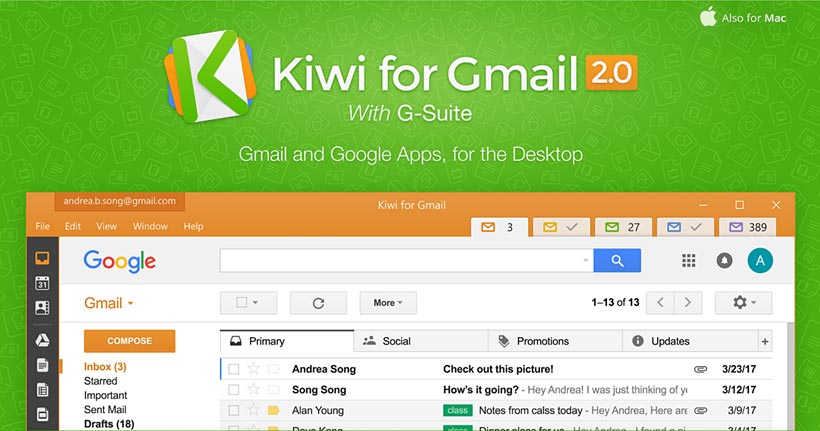 The Entire Google Suite on your Desktop
Free yourself from the browser! Just install Kiwi for Gmail on your computer, and it will change your work flow forever. It's a powerful software that will let you work with Google apps in a full desktop Office Suite.
You can access the entire G Suite from your desktop, and the best of it is that it will load within seconds, much faster than Chrome! Work with Google Docs, Slides and Sheets, all with one click in Kiwi for Gmail. You can access all these apps on the left sidebar or simply by clicking on File > Open Google App.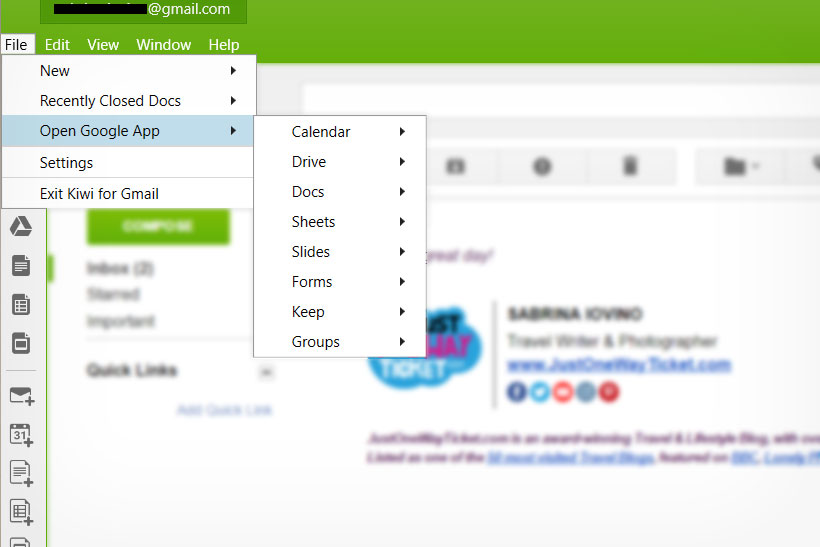 Send massive attachments
Gmail limits email attachments to max. 25MB per email. With Kiwi for Gmail you can send now extra large files! Just click the Drive button and drag it on. This is so much faster than doing it via the browser.
Multiple Accounts
I have a bunch of Gmail accounts (who doesn't?) - one for private, one for business, one for giveaways, and another one for newsletters. Kiwi for Gmail allows you to switch between your accounts with just one click. No more signing in and out, and every time wondering what's your password again... These times are over, go ahead and add up to six separate Gmail accounts!
Additional Account Colors
Once you added all your Gmail accounts to Kiwi for Gmail, you can give each a different color which helps you to stay better organized and identify your accounts at first sight. I like this, although it's missing my favorite colors, turquoise and pink... Kiwi for Gmail, are you reading this?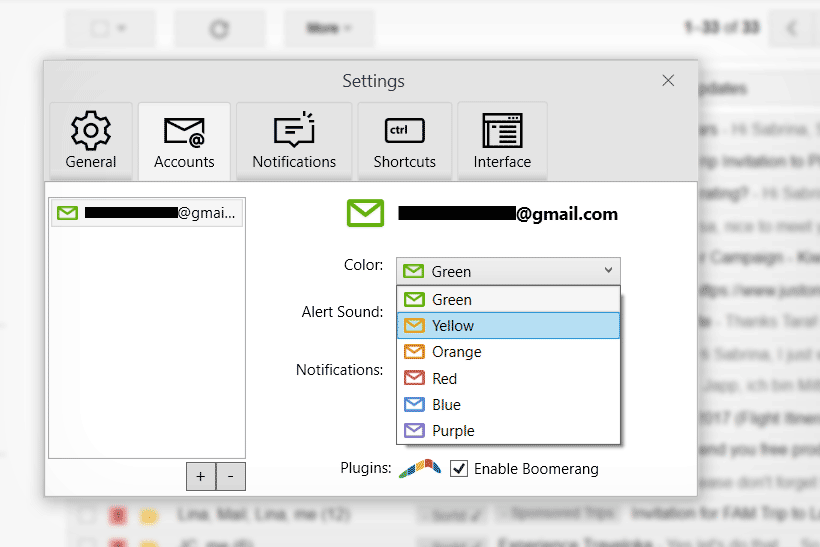 Cool Plugins
There are plenty of cool third-party plugins and Kiwi for Gmail is working on it that you can still use them within the software. One of the most requested plugins was Boomerang, you can already enable it! More plugins such as Rightinbox and Inboxpause will be added soon....
The Zen Switch
Another useful feature on Kiwi for Gmail: The Zen Switch. Turn off all notifications and just focus on work, without getting distracted. It will temporarily shut out all the noise from incoming emails.
Multiple Windows
Kiwi for Gmail lets you work on separate things at the same time. If you're multi-tasking, you will love this... Now you can read an email in one window, write another email in a new window (even from a different account!) and open a third window to create slides, sheets or whatever you're up to. This feature is super handy and has definitely improved my work flow. No more jumping between tabs!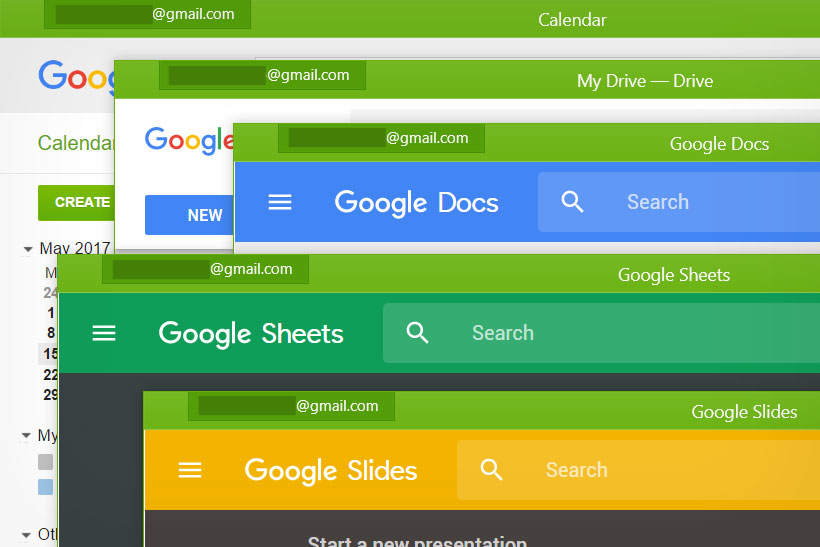 My Review for Kiwi for Gmail
Overall I found Kiwi for Gmail is brilliant and well worth the price. Makes me wonder why Google itself never came up with it, as this is such a powerful and useful software. I love that I can work with the G Suite straight from the desktop, without opening a browser. The interface is well-designed and makes it easy to jump between different Google apps and accounts. 
If I could suggest one feature, it would be the ability to use Kiwi for Gmail offline. For example replying to emails while I'm on the plane, or creating slides offline, so no one could disturb me. And then save it all online as soon as I connect with the Internet again. If that feature would come out, I'll give it 5 stars all over. Until then, I'll wait and play with it, and enjoy my new, improved work flow.
How to get Kiwi for Gmail?
It's simple. Visit www.kiwiforgmail.com and download the app. There is a version for Mac, as well as for Windows. You can get a free 30-day trial, afterwards it's $9,99 per year. However, there is a Lite version, which is completely free, but it offers less features. Here you can see the differences between the Lite and the Premium Version.
Have a look and try it! And if you've already tested Kiwi for Gmail, please share your experience in the comments below.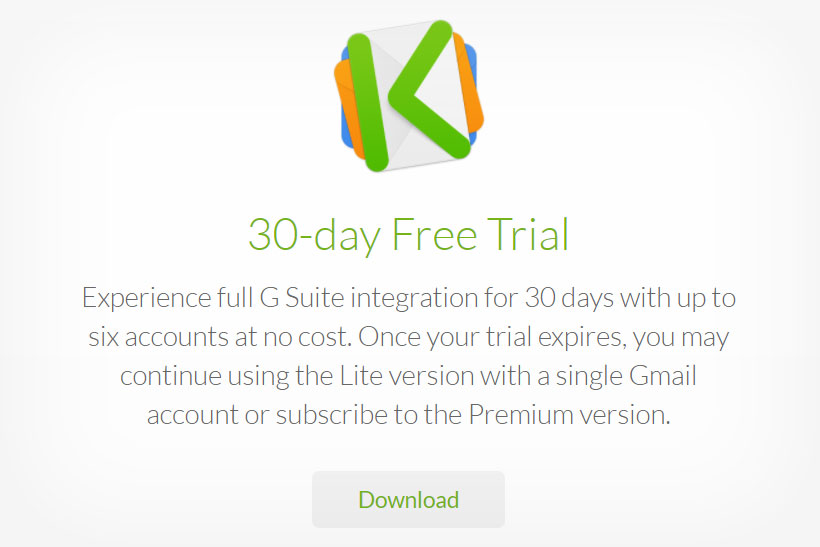 Kiwi for Gmail provided me a free copy of their software and asked me for a review. All opinions are, as always, my own.
Thank you for reading.
If you like this article, please share.
 
 
 
 
 
 
 
 

 

ABOUT THE AUTHOR

 

Sabrina Iovino is the founder of JustOneWayTicket.com. She's half German, half Italian and has traveled to more than 50 countries around the globe.

She feels weird to write about herself in the third person, so she'll switch now. Phew...much better! Let's restart:

Hi, I'm Sab! This is my blog and I write about the things I love. Mostly.

 

Follow me on Facebook | Twitter | Instagram | Pinterest | Google+ | Youtube