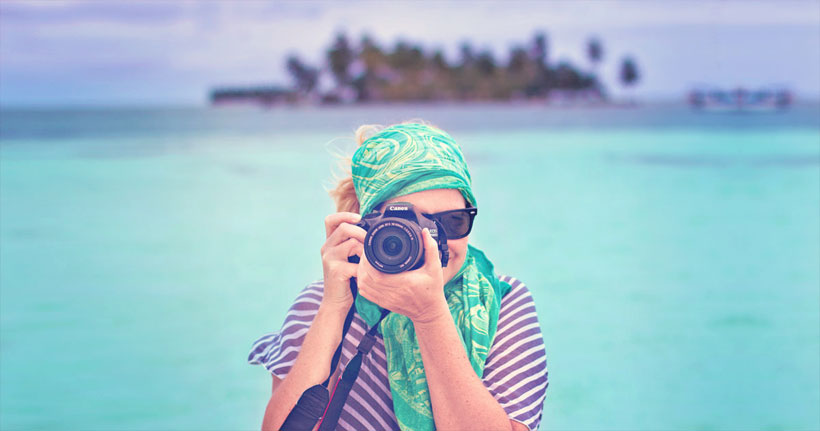 A trip to the Caribbean is a dream come true. With nearly 700 inhabited islands, this patch of the world is bursting with vibrant color, music, spicy food, and fascinating stories. Most tourists return again and again to discover and rediscover the most beautiful beaches in the world, returning home with memories of pineapple salsas and coconut drinks to warm their souls through the cold winter. Some even say the Caribbean changes you forever.
For the budget-conscious traveler, the Caribbean is a best bet because of the vast options for transportation, accommodations, entertainment, and dining. Yet there are so many ways to visit and places to go that it's easy to feel overwhelmed by the options. That's why it's a good idea to go into your planning stage with a focused mind and, of course, that terrific enthusiasm that's motivating you to take such an amazing adventure in the first place.
1. Use discounts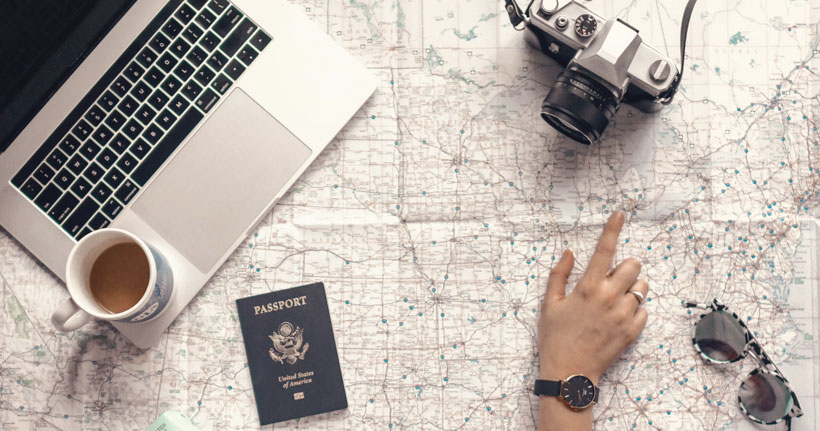 Getting the best deal for your trip means thinking smart and finding some discounts! If you belong to an association or are a student, it's likely there's a discount for you somewhere. Keep your eye on sites like DealNews and TravelZoo that regularly post bargain packages you'd never find on your own. Join airline frequent flyer programs and subscribe to their email newsletters. Open them and read through, making it a priority to remember your Caribbean dream.
2. Go all-inclusive
Being a budget traveler doesn't mean you have to stay in a hostel or local motel. Hostels and motels can be wonderful places, but sometimes they are run-down and even dangerous. Open your mind to an all-inclusive resort where you'll have safe, clean accommodations and plenty of perks like meals, beach chairs, towels, transportation to the airport and back, and entertainment. The all-inclusive resorts in Curaçao, such as the new Sandals Resort, include everything you can imagine, and that includes a car you can use for your day trips. No hostel is going to loan you a car.
3. Read ahead
Get a few books from the library that cover the things to do and places to go at your Caribbean destination. Look for little gems like local museums, dive bars, and off-the-beaten-path places like zoos and wildlife sanctuaries. Build an itinerary that avoids expensive tours and shopping trips. Also, remember that the resorts in Curaçao and elsewhere usually offer day-trip ideas for travelers of all budgets, so be sure to check in with the concierge.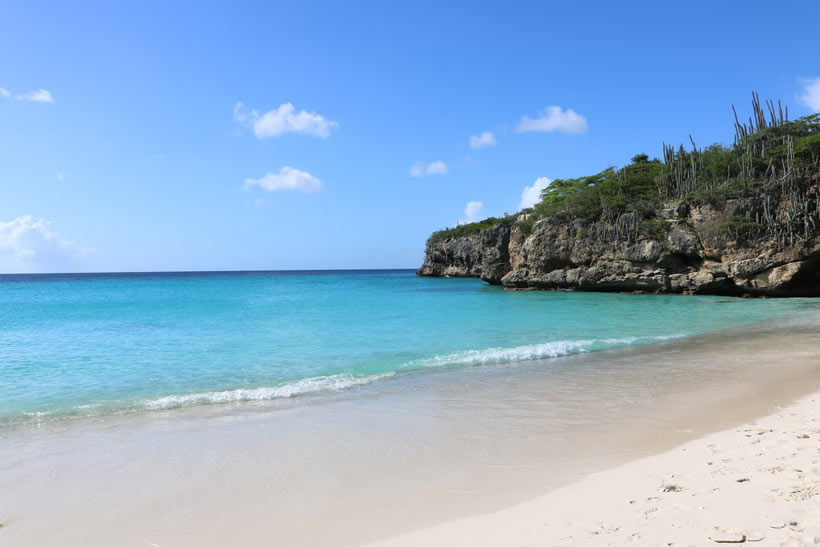 4. Avoid island-hopping
The Caribbean is a wonderland of places to go and things to do, but you don't have to do it all at once. Choose one or two islands as the focus of your trip and stick with them. Avoiding the hefty cost of airplane transportation from one island to another will save not only your dollars but also your energy. A commitment to staying in place can also lead you to interesting and unknown places you might otherwise miss out on. Not sure which island to set as your temporary home? Check-in with JustOneWayTicket for ideas and inspiration.
5. Take a lunch
Another reason to consider an all-inclusive resort is that you have easy access to food. Grab a few bananas from the breakfast buffet, or maybe a muffin or two, and pack them up for your daily adventures. Staying away from expensive restaurants is probably the best way to preserve some cash when you're traveling in the Caribbean or anywhere. Another advantage of a packed lunch is you'll save tons of time by not standing in a food truck line or waiting for a table to open up at a café. And what's more awesome than a banana on the beach? Build up a little hunger and indulge when you're back at the resort.
6. Pack appropriately
You know what eats up your travel dollars really fast? Forgetting to pack something important like your water shoes, bathing suit, contact lens solution, or medication. Hunting down an obscure item in the Caribbean can lead to a price-gouging experience at an airport shop or tourist marketplace. To prevent this common dilemma, make a really good list of necessities before you leave and make sure everything is properly packed. Try to travel light so you don't have an extra bag to lug along and pay for. Beach clothing is lightweight and easy to roll up into a suitcase. Maybe you only need one bag after all?
7. Collect rewards
Since the pandemic has caused the travel and tourism industries to suffer a little, you'll find many opportunities to stock up on reward points whenever you travel. Look into incentive programs at hotel chains, ride-share companies, resorts, and anywhere you might land. Keep up with your rewards by reading the newsletters and websites of the programs you decide to join. The little bit of effort you'll invest in order to understand how they work can pay off big when you book your next trip with a few hundred bucks off the bottom line.
Taking these tips to heart, you've got an easy route to planning for your Caribbean travel. As they say -- "It's the journey, not the destination." In this case, however, those words might be a little less true because the Caribbean islands truly are a paradise right here on Earth.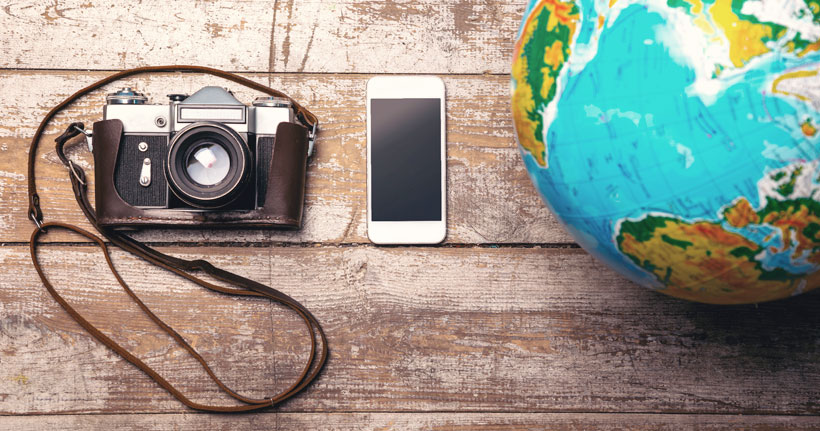 More Blog Posts from Latin America
Thank you for reading. If you like this article, please share!
---
About the Author:
Jennifer Anders is a freelance writer who has traveled extensively and enjoys exploring off-the-beaten-path locations around the world.
She loves hiking national parks, windsurfing, and photographing wildlife.
Aside from all those crazy activities, you'll also find her eating plenty of local street food. She is absolutely fearless when it comes to trying new things.
---