StepMap allows you to create virtually any Map you like without any design skills, from a World Map with all the countries you have visited to a City Map with your favourite places.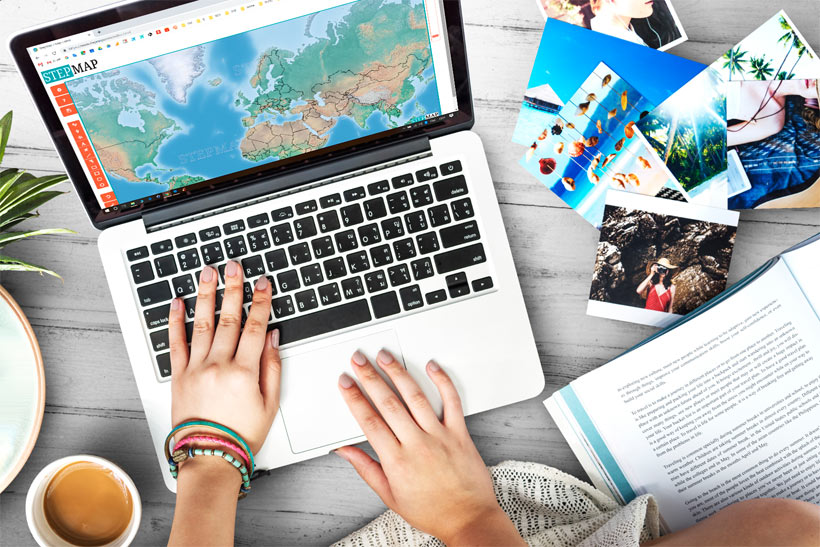 I havent talked much about my life before I was a travel blogger, so let's back up a bit today. I used to work as a graphic and screen designer and some of my main tasks were designing web interfaces. More than a decade ago I worked for a start-up called StepMap. Back then it was still all in the "pre-launch" state, meaning that there was no website, but a general idea of how the product and features might look like. 
Shortly after the launch of their website I decided to start travelling. The rest is history as long-time followers of my site know. Interestingly, StepMap now approaches their 10-year anniversary and their core product is a Map Editor that allows anyone who loves to travel to create their own and customized Map.
Similar to how Jimdo lets you setup your own Blog, StepMap gives you a powerful Map Editing tool. So regardless of whether you plan your next trip and want to create an itinerary for your future travel plans or if you are travelling and want to keep an up to date Tour Map or if you just finished a trip around the world and want to keep a memory of where you went – the possibilities are endless.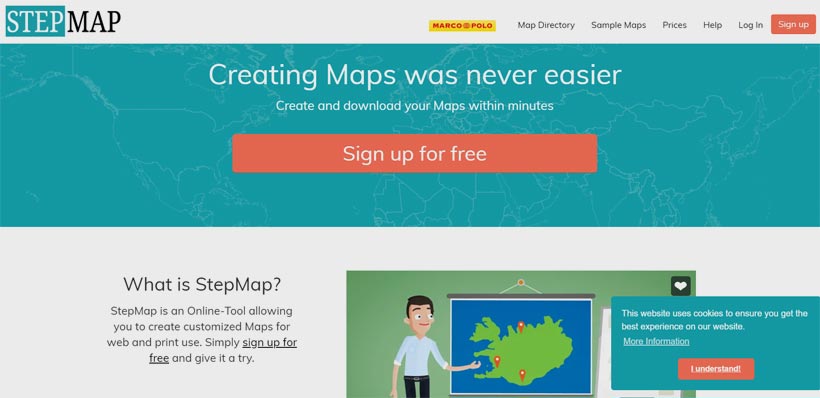 How does StepMap work?
What I like about StepMap (other than that I had a part in their early beginnings) is the ease of use when it comes to creating your own Map. Unlike other tools you don't need to download or install anything, you can create and edit your Map right away in your browser. You also don't need to have any programming or graphic design skills but you can choose from various styles and then customize them further by adding your colours, topographical details (rivers, lakes, streets, icons) and then add all the locations that you visited.
You should give it a try, it's very easy! Just sign up here with your email to create a new account and hit the "Create a map" button.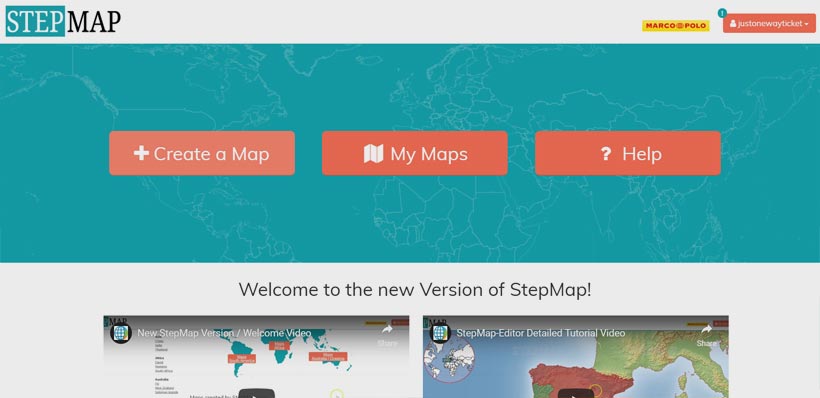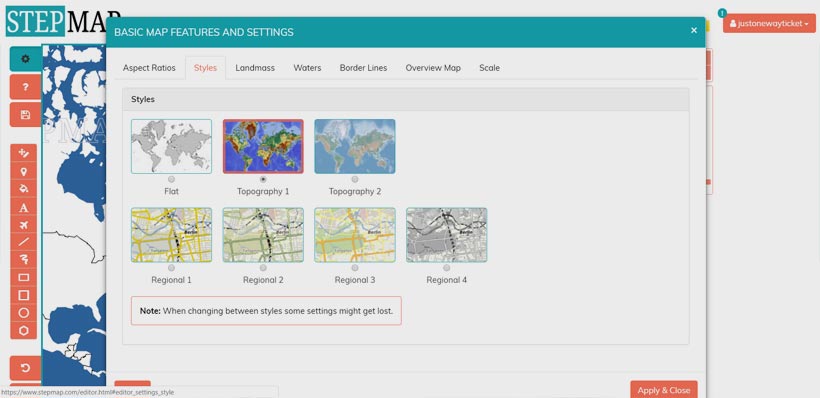 Once you have finished creating your Map you can embed it to your website, or you can download it as an image file to your computer. From there you can also print it, of course. Many use such a Map as the first page in their personal travel photo book. Regardless of whether it is for your next trip, or a tour from your past, a Map will always be a simple yet visually exciting way to keep that memory alive. 
Instead of a boring textual description ("On day 1 we went to city xyz, on day 2 we went to city abc, and so on) a Map will give you an instant, easy to understand and visually exciting way to describe your travels and tours. The saying "A picture says more than a thousand words" does exist for a reason. Over 1 million Maps have been created by travellers all around the world.
Here are a few examples of Maps from various user groups. You can see more here.
About StepMap
When I was asking the StepMap Team whether they planned to go this route they said that the product developed over time and with a lot of customer feedback. The original idea was to build a travel planning website with the Map only being a small part of the service (an add-on if you will).
Shortly after the launch the team decided to go "Full Map" so to speak and to create a Map Editor that allows virtually anyone to create their own customized Map. The idea drew not only travellers but also users from the educational sector (teachers and students), from newspapers and publishing and finally the tourism industry.
StepMap is a powerful online-tool that allows you to create virtually any Map you like (without any technical or design skills!) - from a World Map with all the countries you have visited to a City Map with your favourite cafes and bars. 
The power of this tool are its ease of use, the unlimited options when it comes to customization, the level of detail you can incorporate to the Maps, the interactive features (any location on the Map can be enriched with an info-box containing texts, links, images and videos) and the export features – you can download the Map as a simple image file, you can print it, you can embed it to your Blog and of course you can edit it and update it at any given time.
In a day and age when Start-Ups come and go and especially when trends die as quickly as they were born it is great to see that some concepts are timeless. Maps will always play a role in our lives. So, if you have your own Blog or if you want to create a Map for your photo book or want to print it out to pin it to your wall at home, I would say there is no easier way than StepMap to do so. Give it a try!
More info on www.stepmap.com
Any questions? Leave a comment below, or write to ole@stepmap.com or to veit@stepmap.de (for German inquiries).
Thank you for reading.
If you like this article, please share.
 
 
 
 
 
 
 
 

 

ABOUT THE AUTHOR

 

Sabrina Iovino is the founder of JustOneWayTicket.com. She's half German, half Italian and has traveled to more than 50 countries around the globe.

She feels weird to write about herself in the third person, so she'll switch now. Phew...much better! Let's restart:

Hi, I'm Sab! This is my blog and I write about the things I love. Mostly.

 

Follow me on Facebook | Twitter | Instagram | Pinterest | Google+ | Youtube