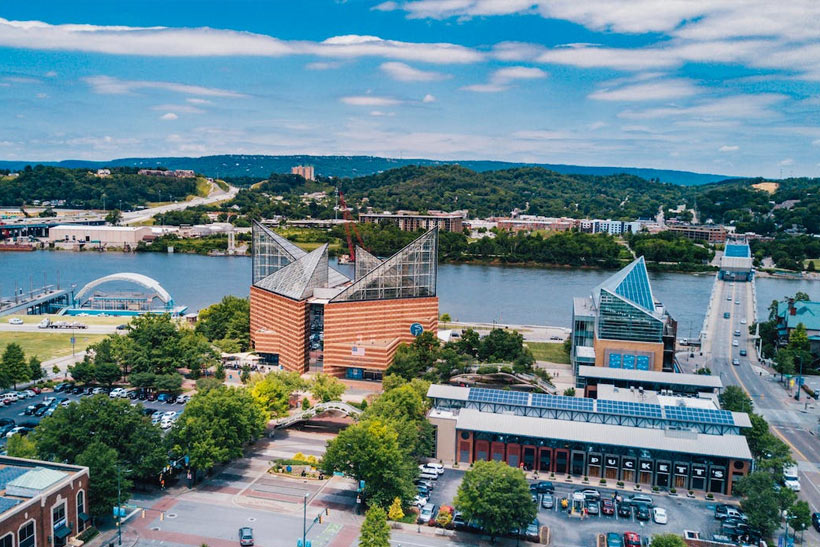 The State of Tennessee is a landlocked zone located on the eastern side of the United States. It is home to unique geography with six mainland regions. 
Tennessee houses popular tourist destinations with views offering a treat for the eyes (and the camera). In addition, it caters to all kinds of visitors. From history buffs and music enthusiasts to foodies and nature lovers, it has something in store for all. 
In this article, we have compiled a vacation guide to Tennessee. It includes the seven best places to visit, alongside the key engagements, popular attractions, culinary options, and the best times to drop by. You can use them to plan out your vacation according to your preferences.
Gatlinburg
Gatlinburg is an excellent choice when visiting Tennessee as it offers activities catering to all seasons. During the summer and fall, you can go hiking, horseback riding, and biking in the Great Smoky Mountains National Park. Meanwhile, the winter season offers snow tubes and skiing opportunities at the Ober Gatlinburg Sky Resort. In addition, pay a visit to Gatlinburg Space Needle, Mountain Moonshine Tastings, and the Ober Gatlinburg Aerial Tramway.
In terms of food, Gatlinburg boasts a wide variety of mouthwatering treats, from buffets to pizza joints and equally good fine dining and local restaurants. One recommendation is Buckberry Creek Lodge, with an extensive menu and excellent service, in the background of stunning views.  
Do not forget to look up places to stay in Gatlinburg TN, and book a mountain lodge in advance to avoid any last-minute delays. Lodges, such as the Sidney James Mountain Lodge, offer a comfortable experience with various amenities, such as pools and private balconies.
Great Smoky Mountains National Park
The Great Smoky Mountains National Park is located at the North Carolina-Tennessee border. It is America's most visited national park, welcoming 14.1 million visitors in 2021. There are many activities for travelers, including fishing, camping, and hiking across 800 miles of scenic trails. For accommodation, you can book a cabin or set up your tent on the camping grounds. 
In addition to adventurous activities, the park is home to stunning mountain views, breathtaking sites, and striking scenic beauty. Popular attractions include Cades Cove and Cataloochee valley. 
An off-season visit in the winter is recommended if you wish to enjoy solitude and peace and encounter fewer people. Pack according to the activities you want to participate in.
To make the most of your trip, start your day early to witness the sunrise at the Newfound Gap and spot wildlife. Do not forget to have a hearty breakfast at the local restaurants famous for their delicious offerings. 
Pigeon Forge
If you are looking for a unique and unlikely experience, Pigeon Forge is the right place. From adventure sports and theme parks to wineries, museums and theatres, you are truly in for a ride. 
The Dollywood theme park is the most popular attraction, with many roller coasters, shows, and tourist attractions. Splash Country ranks second. It is a waterpark spread over 35 acres of land with loads of slides and rides. In addition, do not forget to stop by the museums such as Wonderworks and Beyond the Lens! for an educational and enlightening experience. You can also attend the musical and comedy shows that are a frequent occurrence here with your friends and family. 
Moreover, Pigeon Forge is home to numerous wineries and breweries where you can wind down with your friends. 
The summer and fall seasons are the best time to visit for a pleasant, tranquil, and aesthetic experience. The temperatures are mild, and you can thoroughly enjoy and participate in the multitudinous outdoor activities at your disposal.
Nashville
Nashville, the State's capital, is next on the list. It is home to Broadway, the Country Music Hall of Fame, and the Johnny Cash museum, among several other things. It is a heaven for country music lovers who can witness many free live tunes and have the time of their life. You can also stop by the Nashville Zoo, Ryman Auditorium, Cheekwood Estate and Gardens, and the Belmont Mansion for an insightful and family-friendly experience. 
April to October is the best time to visit Nashville when the musical city is the most lit up. You can get around the city via car or cycle. 
In addition to traditional food, such as barbecued pork, Nashville also offers international cuisines ranging from Indian and Mediterranean to Mexican and Italian. If you are a foodie, Nashville's fusion of Southern staples and modern, exotic dishes will satisfy your appetite to the core. 
Memphis
Another musical city on our list is Memphis. It is termed the 'Cradle of American Music' as legends like Elvis Presley, Johnny Cash, and W.C. Handy honed their talents and recorded songs in bars and studios. The musical landmarks include the Blues Hall of Fame, Rock 'n' Soul Museum, and Stax Museum of American Soul Music.
The National Civil Rights Museum is also present here, the testimony of the movement itself and Martin Luther King Jr.'s assassination. 
Other popular spots include Peabody Ducks, Graceland, and Beale Street. You can get around the city via car or a cab. Walking is a challenging affair as the attractions are scattered across the city. Consider a visit in the spring and fall seasons to avoid the intense summers and winters. 
The Memphis cuisine is predominantly barbecue, with different joints offering individualized recipes. The variety and quality of barbecue, especially pork, are the finest in the country.
Chattanooga
Our next spot, Chattanooga, or the 'Scenic City,' is located in the mountains of Southeast Tennessee. 
The spot holds historical significance as it served as a Civil War battlefield, housing troops at Chickamauga. You can wander across these terrains. In addition to history buffs, Chattanooga has something in store for budding engineers as well. They can marvel at restored trains dating back hundreds of years at the Tennessee Valley Railroad Museum. Apart from these, you can have a memorable time at the Tennessee Aquarium, Bluffview Art District, and Ruby Falls. 
The best time to visit Chattanooga is during fall when the cool temperatures and thinner crowds allow for a pleasant experience. 
The North Shore district is your go-to spot for food. The eateries offer local, Southern food and farm-to-table dishes. Other famous restaurants include Uncle Larry's, Mellow Mushroom, and Bluegrass Grill. Don't forget to try out MoonPies, an invention of Chattanooga itself.
Knoxville
Knoxville is Tennessee's third-largest city, with 1000 acres of forest land. It has a small-town feel, welcoming residents and walkable distances, accounting for a wholesome experience. 
Hotel chains, boutiques, and cafes continue growing at a decent pace. World's Fair Park, Ijams Nature Centre, and Muse Knoxville are the most frequently visited sites here. 
Spring and fall are the best time to visit with lesser rates and crowds. Barbecue and fried chicken constitute the main cuisine and are critically acclaimed for their quality and taste. Market Square is your go-to spot to explore more dining options. It has innumerable eating places with every type of cuisine available.
Conclusion
From adventure sports and splendid views to the native cuisines and historical sites, the variety of engagements at Tennessee makes it a well-rounded and excellent vacation choice. With this article as your guide, you can plan your trip according to your budget, interests, and the season you are visiting to make the most of your time in this natural and cultural giant.
More Blog Posts 
Thank you for reading. If you like this article, please share!
---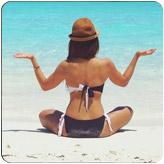 About the Author:
Jennifer Anders is a freelance writer who has traveled extensively and enjoys exploring off-the-beaten-path locations around the world.
She loves hiking national parks, windsurfing, and photographing wildlife.
Aside from all those crazy activities, you'll also find her eating plenty of local street food. She is absolutely fearless when it comes to trying new things.
---