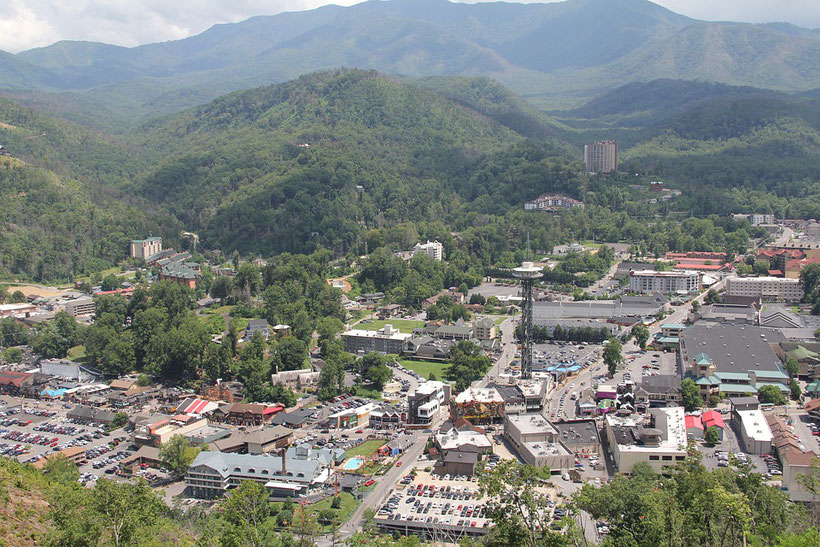 Gatlinburg, a bustling little tourist town in eastern Tennessee, has much to offer. The peak season lasts through June to August, but May and September shoulder seasons can offer just as much fun with smaller crowds. This mountain-magic town has something for everyone - from ziplining and whitewater rafting to moonshine tastings and live music. And when there's so much to do, it can be hard to decide what to miss. So, whether it's your first or fiftieth trip, here are some tips for planning the perfect Gatlinburg vacation.
What Do You Want? It's All About You!
Your vacation has everything to do with you. Your liking, your preferences, your budget, and of course, your purpose. Are you in the town for a romantic getaway or a family reunion? Do you want to hit all the major attractions or take it easy and enjoy the scenic views? Deciding what you want is the first step to planning the perfect Gatlinburg vacation. It'll help you lay your itinerary and make better choices throughout your trip.
Finalize Your Accommodations – Always in Time
The first thing you'll need to do is find a place to stay. Gatlinburg has no shortage of places to crash, from hotels and cabins to Airbnbs and camping sites. Some options will fit your budget, but make sure you book in advance - especially if you're visiting during high season. Once you have a place to stay, the rest will fall into place. After that, you'll only have to check the offered amenities to ensure you're getting the most of your money's worth. For instance, if you've opted for a cabin getaway, the Gatlinburg cabins with pool access will save you from buying a ticket to the waterpark.
Create an Itinerary - But Leave Room for Spontaneity
If you want to make the most of your vacation, you'll need an itinerary. But don't over-plan. Remember to leave some room for spontaneity. No one likes being tied down by schedule, and you never know when you'll stumble upon the best ice cream in town or the most scenic hiking trail. Also, make some room for relaxation and downtime. You're on vacation, after all. You don't have to spend every day doing things. Just make sure you enjoy your time in Gatlinburg.
Have a Backup Plan - For the Weather and Your Wallet
The weather in the mountains can be erratic, so it's always a good idea to have a backup plan. The same goes for your budget. There are various free and fun things to do in Gatlinburg, like exploring The Great Smoky Mountains National Park or visiting one of the many local museums. But there are plenty of ways to spend money, like going on a helicopter tour or shopping in one of the many souvenir shops. Coming up with quick alternative plans can be confusing, so make sure you have plans B, C, and D - just in case.
Pack Accordingly 
Dressing in layers is the key when visiting Gatlinburg, whether it is summer or winter. It tends to get chilly at night, so you don't want to forget to pack your sweatshirts and hoodies. You'd also like to pack your hiking boots and some comfortable walking shoes to avoid getting tired. Also, don't forget to pack some sun spray and your swimsuit if you've booked one of those cabins with an indoor pool.
Make a List of the Attractions
Now we are talking fun! Gatlinburg is jam-packed with attractions, from roller coasters and water parks to live shows and museums. Allow us to give you a few options:
Ride the Gatlinburg Sky Lift
For breathtaking views of The Great Smoky Mountains, ride the Gatlinburg Sky Lift. It is a must-do for any first-time visitor to Gatlinburg. 
Anakeesta
Anakeesta, which means "high ground" in Cherokee, is a multi-award-winning amusement park that may be enjoyed over a few hours or a full day. The 50-foot-high sky bridge and 880-foot-long treetop skywalk are among the most popular features of the 70-acre tropical rainforest. You can also grab a friend and go head-to-head on the dueling zipline tour. 
Spend a Day at The Great Smoky Mountains National Park 
Any trip to Gatlinburg is incomplete unless you visit The Great Smoky Mountains National Park. With more than 800 miles of hiking trails, this is the perfect place to explore the great outdoors. You can also enjoy the Pink Jeep tours, horseback riding, and fishing.
Gatlinburg Pinball Museum
The Pinball Museum is another one-of-a-kind place to see while in town. It has more than a hundred classic arcade games and pinball machines.
It is home to one of the largest pinball and vintage game collections in the United States. Some famous ones include The Addams Family Gold Edition, Dialed In, Metallica, The Walking Dead, Lord of the Rings, Attack from Mars, and Medieval Madness.
Where to Shop in Gatlinburg
Shopping is an unavoidable part of any vacation, and Gatlinburg is no exception. Whether you're looking for souvenirs or just some new clothes, there are plenty of places to shop in Gatlinburg.
The Village Shops
Resting in the heart of Gatlinburg, The Village is a great place to find souvenirs, clothes, and home decor. The Village is also home to several restaurants and cafes so you can take a break when you are tired from all the shopping.
The Mountain Mall
The Mountain Mall is Gatlinburg's largest indoor mall, and it's the perfect place to find any clothing or souvenir you're looking for. With more than 60 stores, there's something for everyone at the Mountain Mall.
Firefly Glass Studio 
Handicrafts lovers will enjoy a visit to Firefly Glass Studio, where you can observe the artists at work and purchase some of their beautiful creations. The contemporary fused glass art makes a unique home décor item or gift.
Gatlinburg is a shopper's paradise, so leave some extra room in your suitcase.
Conclusion
Gatlinburg is for everyone. Whether traveling with your little enthusiasts or elderly relatives, you won't regret a day. There are wheelchair-accessible hiking trails, like the Gatlinburg Trail, and plenty of rest stops along the way. And if your children get tired of hiking, they can always take a break and play in the waterfalls. So, plan a vacation that addresses everyone's needs and interests, and we guarantee you'll have a blast!
More Blog Posts 
Thank you for reading. If you like this article, please share!
---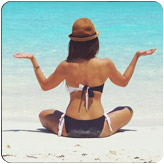 About the Author:
Jennifer Anders is a freelance writer who has traveled extensively and enjoys exploring off-the-beaten-path locations around the world.
She loves hiking national parks, windsurfing, and photographing wildlife.
Aside from all those crazy activities, you'll also find her eating plenty of local street food. She is absolutely fearless when it comes to trying new things.
---