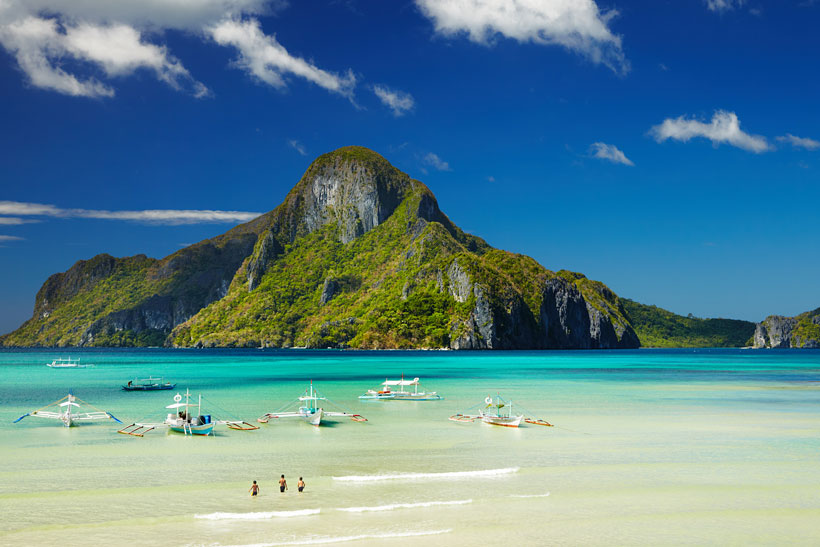 The Philippines, an archipelago of over 7,000 islands, is synonymous with postcard-perfect beaches, crystal-clear waters, and a relaxed island vibe. For travelers looking to escape to a tropical paradise, the Philippines offers a multitude of options, each with its unique charm and beauty. This blog will whisk you away on a virtual tour of the top 7 breathtaking island escapes within this Southeast Asian gem. So, pack your bags (even if it's just in your imagination for now), and let's embark on a journey to explore these slices of heaven on Earth.
Palawan: The Last Frontier
Palawan, often referred to as the "Last Frontier," is the crown jewel of the Philippines' tourist destinations. The island is a spectacle of nature, with its stunning limestone cliffs, lush jungle, and the enchanting underwater rivers of Puerto Princesa.
El Nido and Coron: These twin towns are famous for their towering karst formations, hidden lagoons, and underwater wonders, making them a haven for snorkelers and divers.
Untouched Beaches: Venture beyond the tourist spots to find secluded beaches and pristine islands like Duli Beach and the islands around Bacuit Bay.
Cultural Immersion: Experience the hospitality of the Palawenos and their rich culture that adds to the charm of the island.
Boracay: The Party Paradise
Boracay is the Philippines' most famous beach getaway, known for its vibrant nightlife and stunning White Beach. But there's more to Boracay than parties:
White Beach: The four-kilometer stretch of powdery white sand is often the highlight for many who tour the Philippines.
Water Activities: From parasailing to kite surfing, Boracay offers a plethora of water sports.
Puka Shell Beach: For a quieter experience, visit the less crowded Puka Shell Beach, named after the abundant puka shells found there.
Siargao: The Surfing Capital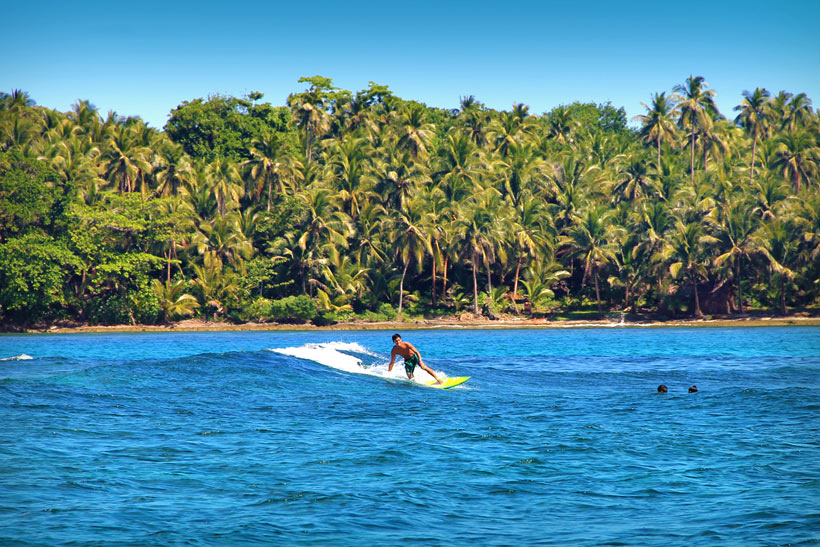 Siargao is a teardrop-shaped island that has gained fame for its superb surfing spots, particularly Cloud 9, which has put it on the global map.
Surf's Up: Whether you're a beginner or a seasoned surfer, Siargao's waves cater to all levels.
Island Hopping: Explore the nearby islets like Daku, Guyam, and Naked Island for a perfect day under the sun.
Magpupungko Rock Pools: At low tide, the natural pools reveal themselves, offering a unique swimming experience.
Cebu: The Queen City of the South
Cebu is the traveler's gateway to Central Visayas, with its urban center and historic landmarks. But venture a little further, and you'll find some of the country's most stunning island escapes.
Moalboal: Known for its sardine run, Moalboal offers an underwater ballet of millions of sardines just a few meters from the shore.
Bantayan Island: With its rustic charm, Bantayan is perfect for a laid-back beach holiday.
Oslob: While controversial, the whale shark experience in Oslob draws many tourists. It's vital to support ethical and sustainable practices if choosing to participate.
Bohol: The Eco-Cultural Retreat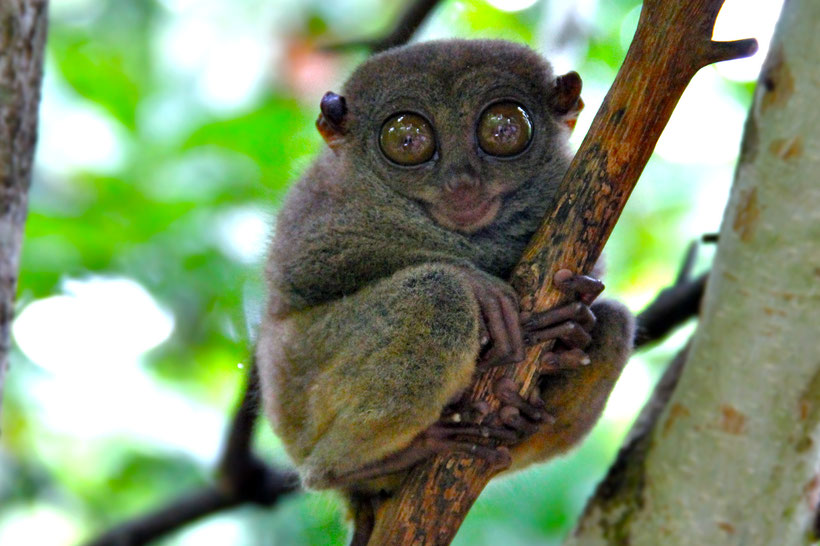 Bohol is famous for its Chocolate Hills and tarsiers, but its islands are just as captivating:
Panglao Island: Panglao is renowned for its diving spots and white sandy beaches like Alona Beach.
Balicasag Island: This is a diver's paradise, with its marine sanctuary housing turtles, barracudas, and jacks.
Lamanok Island: Rich in history and folklore, a visit to Lamanok offers a mix of nature and cultural exploration.
Camiguin: The Island Born of Fire
Camiguin, with its volcanic landscape, springs, and waterfalls, is an island for adventure seekers and nature lovers alike.
Sunken Cemetery: Dive into history where an entire cemetery was submerged due to a volcanic eruption.
Hot and Cold Springs: Soothe your muscles in the hot springs or refresh yourself in the cold springs of Camiguin.
White Island: A stunning sandbar with a backdrop of Mt. Hibok-Hibok, perfect for a day of relaxation.
Batanes: The Northern Gem
Batanes is the northernmost province of the Philippines and is a world apart from the tropical imagery of the rest of the country.
Rolling Hills: The Marlboro Country, with its undulating hills and dramatic cliffs, offers some of the most scenic views in the country.
Traditional Ivatan Houses: Learn about the Ivatan culture and their resilient stone houses built to withstand typhoons.
Valugan Boulder Beach: Unlike your typical sandy beach, Valugan features a rugged landscape formed by volcanic boulders.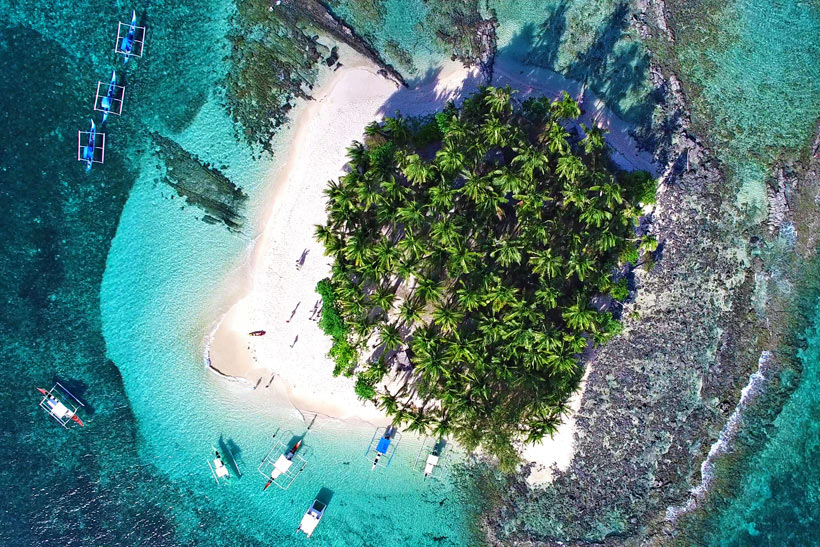 Practical Tips for Island Hopping
Traveling across the Philippines' islands requires some planning. Here are some tips to consider:
Seasons Matter: The Philippines has a wet and dry season. Plan your visit during the dry season (November to May) for the best weather.
Local Transport: Tricycles, jeepneys, and pump boats are part of the local transport system. Embrace these for an authentic experience.
Eco-Friendly Practices: Always respect the natural environment. Avoid single-use plastics and participate in eco-tourism activities.
Discovering the Heart and Soul of Island Life
The Philippines isn't just a collection of scenic postcards come to life; it's a testament to the resilient and warm spirit of its people. When you tour the Philippines, you're embarking on a journey that's as much about the human connection as it is about the natural wonders.
Island Hospitality: More Than Just a Welcome
Filipino Warmth: Filipinos are known worldwide for their hospitality. Engage with the locals, and you'll find yourself making friends for life.
Festivals and Feasts: Participating in local fiestas can give you an authentic taste of Filipino culture. The ati-atihan in Aklan and sinulog in Cebu are not to be missed.
Home Stays and Local Cuisine: Opt for homestays or local inns, known as 'pension houses,' to truly immerse yourself in the island way of life. Don't leave without trying the local delicacies like lechon (roast pig) and kinilaw (vinegar-cured seafood).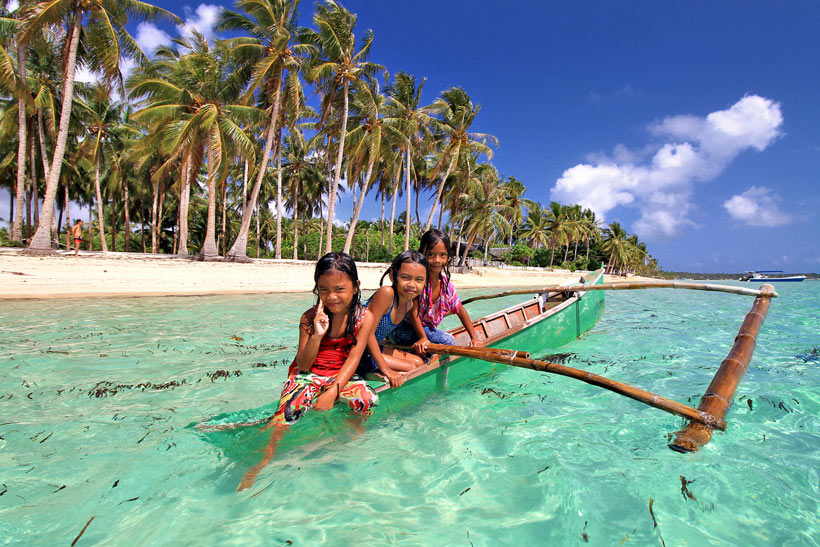 Conservation Efforts: Preserving Paradise
Marine Sanctuaries: Support local conservation by visiting marine sanctuaries where fees go towards reef and wildlife protection.
Community Projects: Engage with community projects that support sustainable tourism. This could range from beach clean-ups to cultural preservation efforts.
Responsible Tourism: Choose eco-friendly tours and activities. Your responsible travel choices can help ensure these islands remain pristine for generations to come.
Adventures Off the Beaten Path
While the more famous spots draw the crowds, the true allure of the Philippines often lies in the lesser-known locales.
Tablas Island: Experience untouched beauty in Romblon, where you can dive to see magnificent blue holes and underwater caverns.
Siquijor: Often dubbed the 'Island of Fire,' Siquijor is steeped in mystique and offers incredible natural beauty, from waterfalls to healing springs.
Apo Island: This small volcanic island is a renowned diving spot, especially famous for its community-organized marine sanctuary.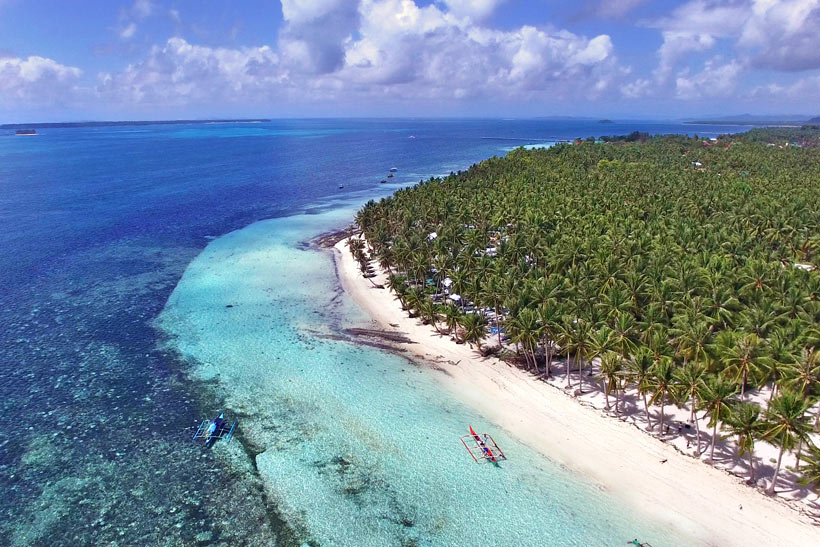 The Diverse Tapestry of Filipino Islands
Each island in the Philippines carries its narrative, expressed in its landscapes, people, and history.
Mindanao's Hidden Gems: Beyond its reputation, Mindanao is home to stunning locations like Siargao and the enchanting Lake Sebu.
The Heritage of Luzon: Beyond the hustle and bustle of Manila, the rice terraces of Banaue in North Luzon are a UNESCO World Heritage site and a must-see.
Visayas' Cultural Mosaic: The islands of the Visayas region offer a tapestry of cultural experiences, with each island boasting its dialect, traditions, and culinary delights.
Traveling Smart: Tips for the International Explorer
For those coming from afar, a journey to the Philippine islands requires a bit of savvy travel planning.
Visa and Entry Requirements: Check the latest visa and health requirements. Many nationalities can enter visa-free for up to 30 days, but it's always good to verify.
Local Connectivity: Consider getting a local SIM card for better connectivity and cheaper rates. 
Currency and Cash: While credit cards are accepted in cities, cash is king on smaller islands, so ensure you have enough local currency.
Conclusion: The Philippines Awaits
The Philippines offers a diverse array of islands, each with its unique character and beauty. From the lively atmosphere of Boracay to the rugged landscapes of Batanes, there's an island to match every traveler's dream. Whether you seek solace on a secluded beach or the thrill of surfing towering waves, a visit to these islands is sure to leave you with lasting memories and a desire to return. The Philippines isn't just a destination; it's an experience that will captivate your heart and soul.
As you plan your trip, remember that the true essence of travel lies in the experiences you gather and the connections you make. So take the plunge, tour the Philippines, and discover why it's more fun in this archipelago of adventures. Each island beckons with a promise of paradise, and it's time for you to uncover it.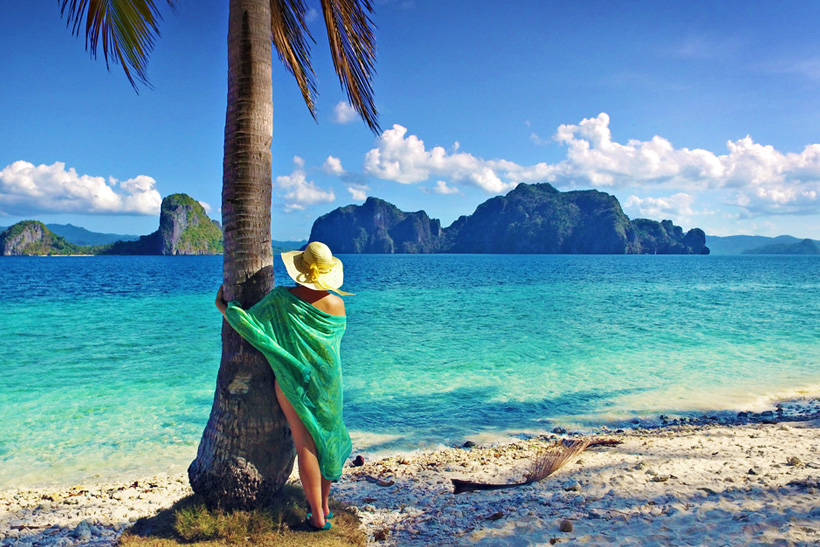 More Blog Posts about the Philippines
Thank you for reading. If you like this article, please share!
---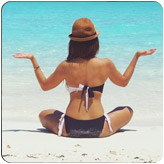 About the Author:
Jennifer Anders is a freelance writer who has traveled extensively and enjoys exploring off-the-beaten-path locations around the world.
She loves hiking national parks, windsurfing, and photographing wildlife.
Aside from all those crazy activities, you'll also find her eating plenty of local street food. She is absolutely fearless when it comes to trying new things.
---