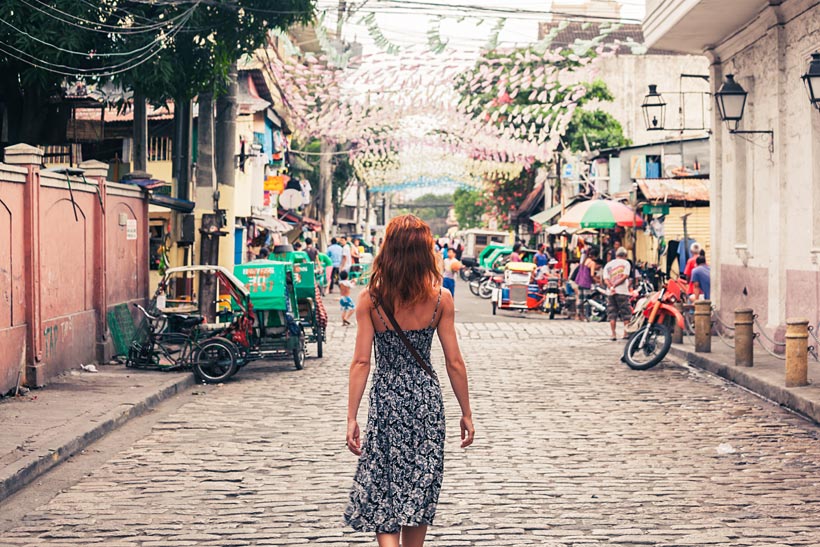 Manila, once known as The Pearl of the Orient because of its location as an important trade route in Pacific, is one of the most diverse and busiest places in the world. Manila offers various adventures and opportunities for travelers and is well worth a visit.
First of all, make sure to stay safe when visiting Manila. I'd recommend staying in hotels around Makati as this is considered one of the more secure neighborhoods. Book your hotel in advance, rather than searching a place to stay once you get there. 
Travelling in Manila is like a complete package filled with shops, museums, parks, theatres, galleries, churches and a nightlife lasting till dawn. Let's see a few things you should check out that give you a chance to explore the culture and main attractions of the city.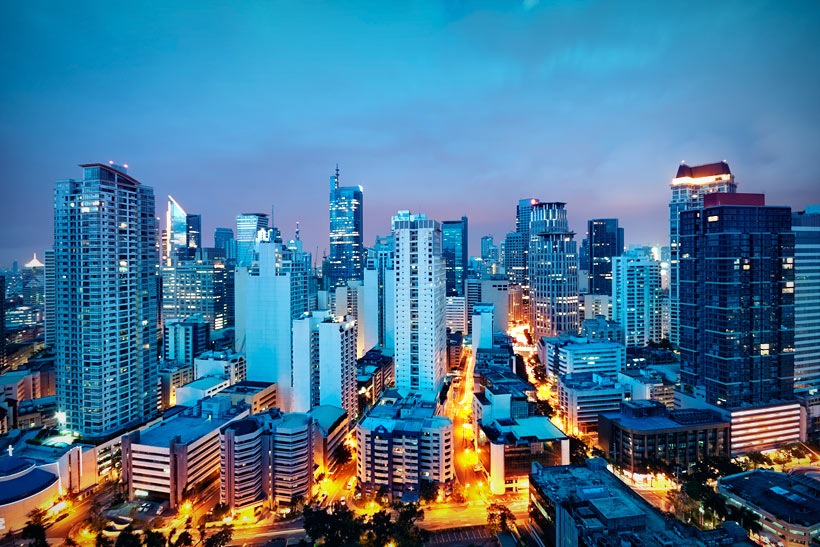 1 | Makati
Makati is one of the coolest suburbs in Manila. It's the financial centre of Manila, offering loads of fantastic shopping opportunities at upscale malls like Greenbelt Shopping Complex or Powerplant Mall. Once you're done with shopping, walk over to Ayala Triangle Park and take a rest and watch the locals.
If you're a nightowl you should go out and enjoy Makati's vibrant nightlife, listen to some live music at Strumm's on Jupiter Street, or go dancing all night long at Royal Night Club on Gen. Luna Street.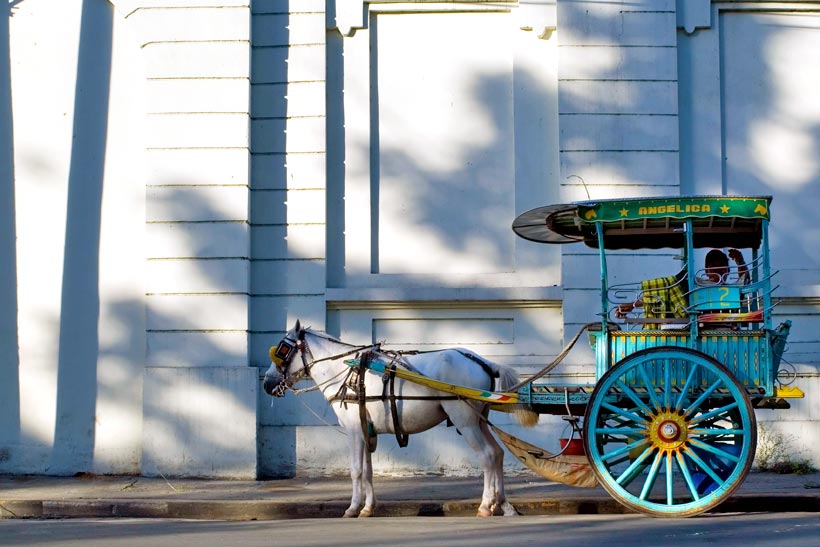 2 | Intramuros
Intramuros, the Spanish Old Town, is an interesting place to explore. It is also known as the Walled City. Being on an Asian land, the architecture in Manila makes it hard to believe that you have such Spanish influence around you. Explore the 64 hectare stone citadel before 10 am so that the temperature is still bearable for you and then head on towards the nearby restaurants for a quick bite of breakfast with the famous hot chocolate.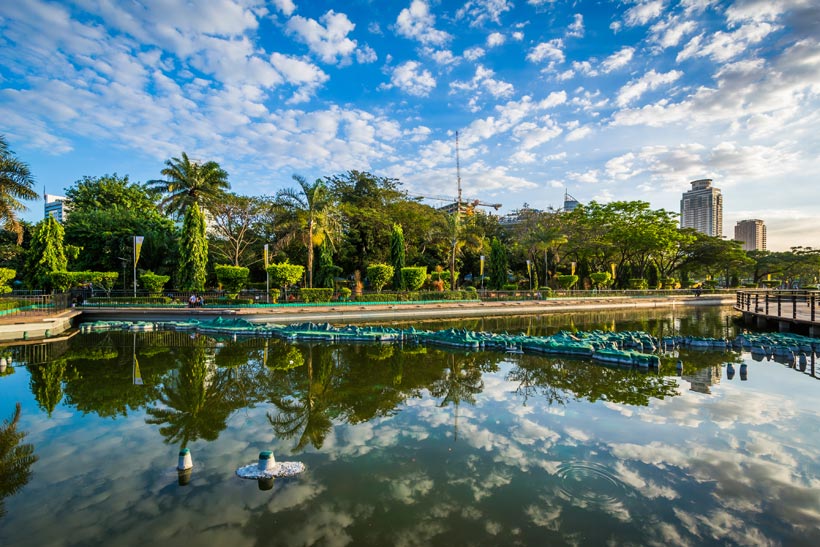 3 | Rizal Park
Rizal Park is an historical urban park located adjacent to the walled city, Intramuros. It is one of the largest urban parks in Asia. Being one of the major tourist attractions, Rizal Park has always been a top leisure spot. The park has a pond, ornamental gardens, wooded areas, paved walks along with the monuments of Filipino heroes. Spend your weekends, evenings or late afternoons at the Rizal Park.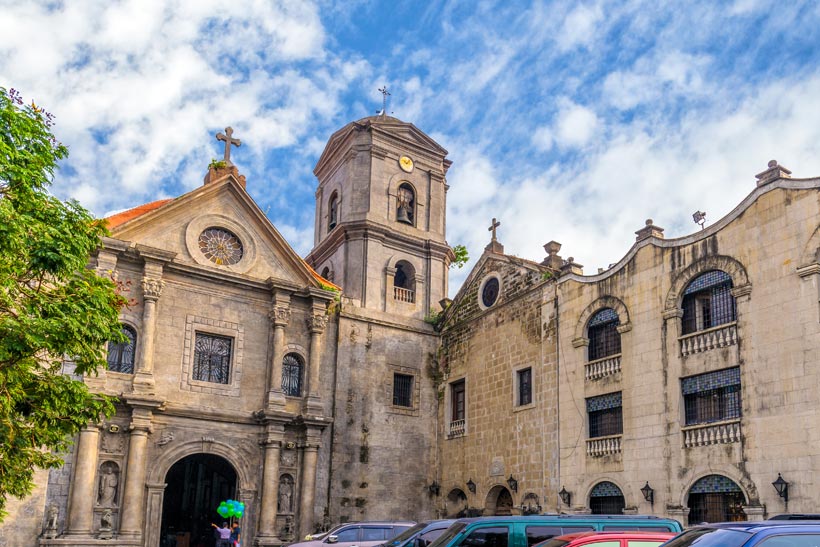 4 | San Agustin Church
San Agustin is a Roman Catholic Church, constructed by Spanish in the 16th century. If you have a thing for architecture, you are going to love this place. The interior is remarkable and makes you feel as if you are stepping back in time as if you are in a different era.
No matter if you're religious or not, there are a few more beautiful churches within Manila, that are worth visiting.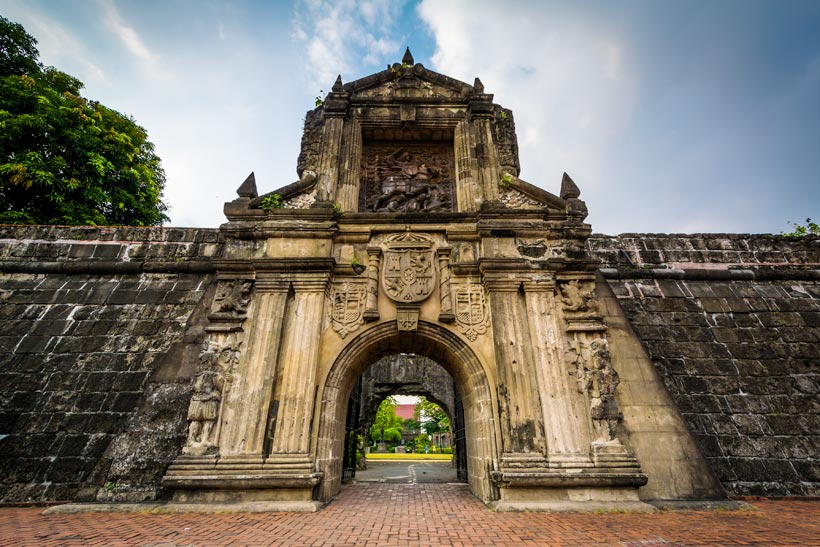 5 | Fort Santiago & Rizal Shrine Museum
Built by the Spanish, Fort Santiago is one of the most important historical sites in Manila. Inside the fort there is a Rizal Shrine Museum that was made in honor of Dr. Jose Rizal (one of the national heroes of the Philippines) contains some important artifacts from the Rizal's time and Spanish period. It also contains the replica of Jose Rizal's prison cell set up before he was executed.
The dungeons in the prison are also worth a look when exploring Fort Santiago. The rest of the Fort is set up as a beautiful park. Your visit to Manila is not complete until you visit the Fort Santiago and the Rizal Shrine Museum making last respects to this man. 
There are plenty of more interesting museums in Manila, have fun exploring more about Philippines' culture and heritage!
What are your favorite places in Manila? What would you recommend fellow travelers?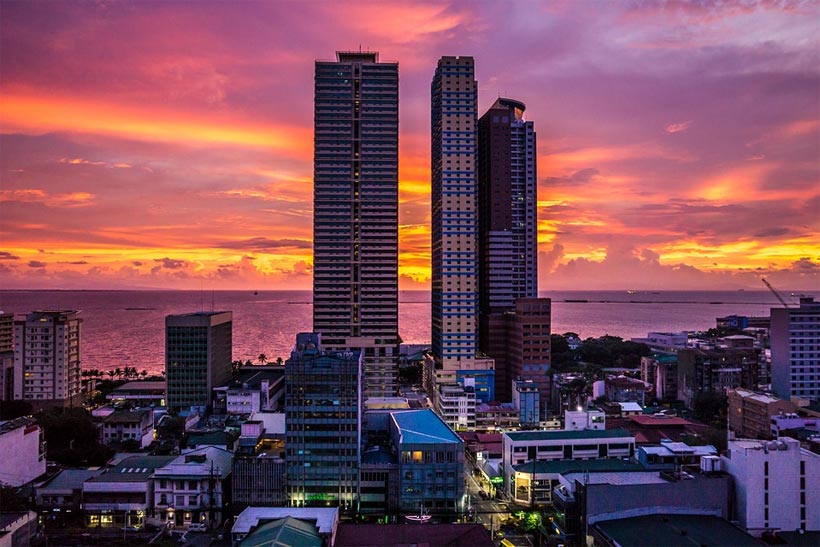 This article was written in collaboration with ShareMoney.
Thank you for reading.
If you like this article, please share.