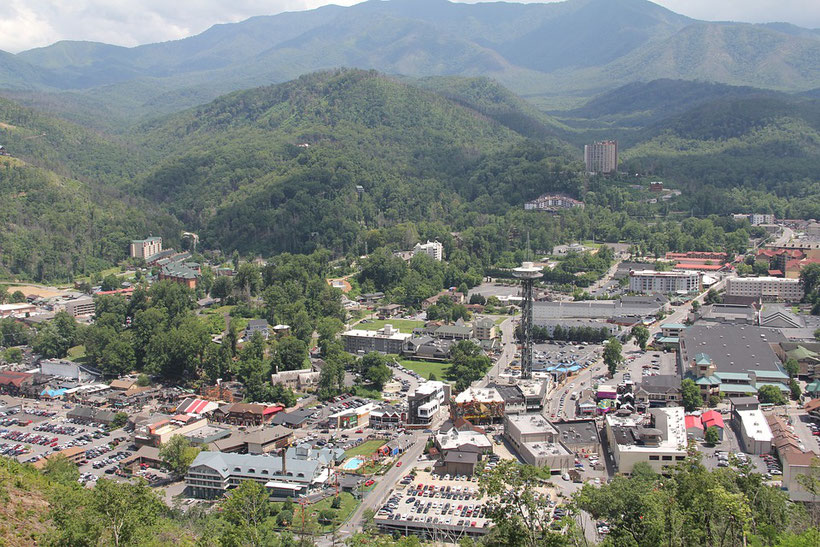 Who doesn't love a good vacation? Visiting new places, experiencing different cultures, and getting away from the everyday hustle and bustle of life are amazing ways to spend time with friends or family. 
In this regard, Gatlinburg is the ideal spot for a unique and exciting getaway. From the stunning views of the Smoky Mountains to the fun attractions within the town, there is something for everyone in this quaint little town of happiness! 
Here are the top 10 things to do if you're headed toward Gatlinburg.
1. Go for a hike in the Great Smoky Mountains National Park
The Great Smoky Mountains National Park is one of America's most breathtaking natural wonders. Take some time to explore the rugged terrain and maybe even spot a few wildlife species inhabiting this incredible wilderness. 
There are plenty of trails to choose from, ranging from easy to strenuous. Another great way to experience the park is by taking a horseback ride along one of its many trails. However, an ideal way to go about it would be to book a nearby cabin or hotel and explore the park for a few days. 
The Gatlinburg Trail is one of the most famous hiking trails, offers breathtaking views of the Smokies, and is a great way to get in touch with nature. But if you're up for change, the Alum  Cave Bluffs and the Rainbow Falls will offer a more unique experience for hiking in Gatlinburg.
2. Take a ride on the Aerial Tramway
The Aerial Tramway is one of the most popular attractions in Gatlinburg. It takes you up to Ober Gatlinburg, a ski resort atop the mountain. From high above, you'll get a 360-degree view of the Smokies and the whole of Gatlinburg. 
On a clear day, you may even be able to spot some of Tennessee's neighboring states! The tramway also features a sky bridge, allowing those brave enough to cross it can experience the mountains from an even higher perspective. 
3. Visit Ripley's Aquarium of the Smokies
The Ripley's Aquarium of the Smokies is a great place to go if you want to get up close and personal with some of the region's most captivating marine life. This amazing aquarium allows visitors to learn about the animals and their habitats, watch shows, watch a 3D movie, and even swim with some friendly creatures. 
Another great thing about the aquarium is that it's open year-round and offers discounts to military members and large groups! And if that isn't enough, Ripley's Aquarium is also home to the world's longest underwater tunnel, allowing you to experience a unique underwater journey.
4. Visit Ober Amusement Park
Ober Gatlinburg is a ski resort and amusement park that offers year-round entertainment. During the winter months, visitors can hit the slopes or try snowboarding. 
In the summer, the park offers an alpine slide, a mountain coaster, and a scenic chairlift ride. There's also an indoor ice skating rink, a wildlife encounter, and a shopping village. 
5. Enjoy the views from Clingman's Dome
Clingman's Dome is the highest point in the Great Smoky Mountains National Park, offering unparalleled views of the mountains from up high. Hike up the peak and get an amazing landscape view from 6,643 feet above sea level! 
Moreover, you'll get to experience the beauty of the Appalachian Trail and a variety of other hiking trails while taking in breathtaking views. Clingman's Dome is a great place for experienced and novice hikers. 
It's also a popular spot to watch the sunrise, so don't miss out on this spectacular experience. 
6. Whitewater rafting on the Pigeon River
The Pigeon River is one of the most popular destinations for whitewater rafting in the United States. Plenty of tour companies will provide the necessary equipment and take you on an exhilarating journey through the rapids. 
And if you're looking to take it slow, there are calmer river sections where you can relax and enjoy the scenery. Whatever your preference, a whitewater rafting adventure on the Pigeon River will surely be an unforgettable experience. 
7. Take a scenic Drive on the Roaring Fork Motor Nature Trail
The Roaring Fork Motor Nature Trail is a scenic drive that takes visitors on a 5.5-mile journey through the mountains. 
The road winds through a dense forest of hardwood trees, including oak, maple, and hickory. The air is crisp and fresh, and the sounds of nature surround you. It's the perfect place to escape the hustle and bustle of everyday life and connect with the natural world.
The trail also offers countless opportunities for capturing stunning photos of the Smokies. From cascading waterfalls to panoramic views of the mountains, there's no shortage of breathtaking scenery to photograph and share with your friends. 
8. Shopping at Downtown Gatlinburg
Downtown Gatlinburg is a charming pedestrian-friendly area with various shops, restaurants, and attractions. Visitors can browse for souvenirs at the Mountain Mall or grab a bite to eat at one of the many restaurants in the area. 
Oh, and you don't want to miss Pancake Pantry, which has been serving up delicious pancakes since the 1960s.
9. Visit the Gatlinburg Space Needle
The Gatlinburg Space Needle is a 407- feet high observation tower that offers 360-degree views of the Smoky Mountains. 
We suggest getting to the top and taking in some of Gatlinburg's best views! It also houses various interactive exhibits, making it an ideal destination for the entire family. 
So if you're looking to get a bird's-eye view of the Smokies and experience some great educational fun, visit the Gatlinburg Space Needle. 
Conclusion
Whether you're looking for outdoor adventure, family-friendly fun, or a relaxing getaway, you will find it in this quaint little town of happiness, Gatlinburg. 
We hope this article helped you pick out the best things to do in Gatlinburg. So pack your bags, hit the road, and get ready to experience the beauty and charm of this mountain town. 
If you have anything to add, please do so in the comments below. 
More Blog Posts 
Thank you for reading. If you like this article, please share!
---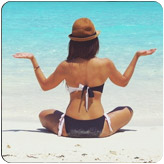 About the Author:
Jennifer Anders is a freelance writer who has traveled extensively and enjoys exploring off-the-beaten-path locations around the world.
She loves hiking national parks, windsurfing, and photographing wildlife.
Aside from all those crazy activities, you'll also find her eating plenty of local street food. She is absolutely fearless when it comes to trying new things.
---