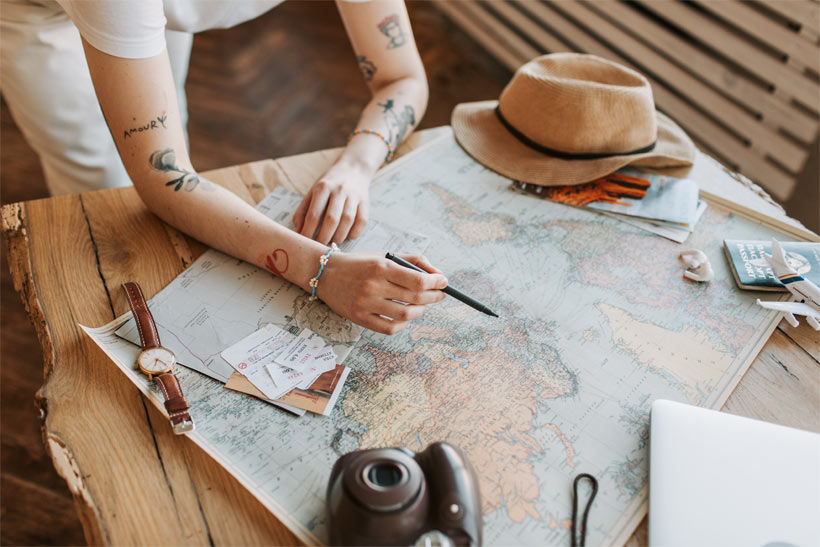 Even though we fantasize about traveling the world, it is not always possible to do for many of us. Many things get in the way of our travel plans: one of them is a lack of budget. From flight tickets to food and accommodation, everything can cost a fortune, especially if you are on a vacation with family. Fortunately, there are ways you can actually save money and still travel the world on a shoestring budget. It does not mean that you'll have a bad vacation. It just means that you'll travel smartly. The following are the best ways you can travel on a tight budget:
1. Plan ahead
One of the best ways you can travel on a tight budget is by developing a rough idea well before the actual trip about where you'll go on each day of the trip, and how much money you'll spend there.
It is also wise to keep an eye on plane ticket prices well before the departure date and buy the tickets when there is a discount on them. You can save a lot of money this way if you are planning to go with your family.
You can also book accommodations ahead of time, so that you don't have to pay extra money to get rooms at the time of your arrival.
It is especially useful if you're going on a vacation to a popular holiday destination, such as the Great Smoky Mountains in East Tennessee, United States.
When traveling as a group, you can book cabins for rent instead of staying in expensive hotel rooms. You can search for Smoky Mountain cabin rentals to pre-book your ideal cabins. It will not only be more spacious as compared to the hotel rooms but will also have breathtaking views and a quiet and peaceful environment.
2. Travel during Off-Season
Going on a vacation during peak season means burning a hole in your wallet as everything is expensive during that time of the year. It is best to travel during the off-season to keep the costs to a minimum. From hotel rooms to flight tickets, everything is cheaper during the off- season.
Traveling during the off-season not only saves money but also avoids huge crowds. You can enjoy fully in a quiet and peaceful environment that you won't find in bustling cities.
3. Cook your Meals or Eat Like the Locals
Dining in hotels and restaurants can cost a lot of money especially if you are traveling as a group. To save some money on food, you can cook your meals. You will, however, need access to a kitchen to do that.
That is why staying in cabin rentals can be such a great idea. Cabin rentals offer access to a kitchen where you can cook your meals.
Another great way to save money spent on food is by eating as the locals do, meaning stopping by at the street vendors' and eating what the locals are having.
Local street food is much cheaper and is often way more delicious than the food offered in restaurants. You can ask the locals about the best street foods to get the best food experience of your life.
4. Take Advantage of Free Attractions
Learning about the local culture doesn't always have to cost a fortune. Many cities offer free attractions that can offer a delightful experience for the travelers. From national parks to free walking tours, you can find something that satisfies your thirst for adventure.
The best way to find unexplored gems is by asking the locals. No one knows the city better than the ones who live there. You'll be surprised to learn that there are so many areas that are not very popular tourist destinations but are beautiful and culturally rich. You can visit these attractions for free and can also meet a lot of locals.
5. Use a Credit Card to Get Discounts
Credit cards are a great way to get free flight tickets and discounted accommodations. Many credit cards offer a point-based system where you are awarded points every time you use your credit card to pay for bills, shopping, and food.
These points can be redeemed to buy airline tickets or book discounted hotel rooms. Some of the cards even offer free luggage insurance.
If you are planning a vacation in a few months, it would be wise to subscribe to a credit card and pay your bills on a credit card.
6. Use the Public Transport
Booking a car every time you go to a tourist attraction will empty your wallet fast. Traveling by local train or bus can save quite a lot of money. Some cities even offer train passes to foreign tourists. These passes bring the cost of traveling further down and will also allow you to go to more places without breaking the bank.
7. Pack Light
If you're traveling on a budget airline, it is essential to pack light. Budget airlines usually take only one or two bags for free and you have to pay extra if you have more luggage. You might want to cut down these extra costs if you're on a shoestring budget.
Bring only the essential items and the clothes you will wear on the trip. There is no need to bring more than one pair of shoes, as these take a lot of space. You should also roll your clothes instead of folding them to pack more items in the space available.
8. Stay away from Souvenir Shops
You might find souvenir shops offering local cultural items all around you. Although these shops offer some great artifacts, mementos, and gifts, you should avoid buying from these shops when traveling on a budget.
Not only do these vendors charge more for the items but you can also find better quality products in the local markets.
9. Ask Locals
Finally, if you want to get the best out of your traveling experience, you should ask locals for advice. Locals know their hometown the best and they can guide you where you can find the best food, nicest places, and great deals on shopping.
With expert advice from the locals, you can experience the true culture even if you are traveling on a shoestring budget.
Conclusion
Although traveling the world is not economical, it doesn't have to cost you an arm and a leg. You can enjoy a vacation to the most exotic places in the world even if you are on a tight budget. Listed above were the best ways to travel around the world on a shoestring budget. A little planning and a positive attitude can help in fulfilling your fantasies of traveling the world. Looking for those discounts and cutting your expenses of food, accommodation, and transport, you can ensure that you don't blow through a fortune while fulfilling your dreams.
More Blog Posts 
Thank you for reading. If you like this article, please share!
---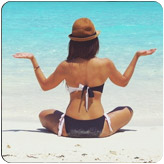 About the Author:
Jennifer Anders is a freelance writer who has traveled extensively and enjoys exploring off-the-beaten-path locations around the world.
She loves hiking national parks, windsurfing, and photographing wildlife.
Aside from all those crazy activities, you'll also find her eating plenty of local street food. She is absolutely fearless when it comes to trying new things.
---