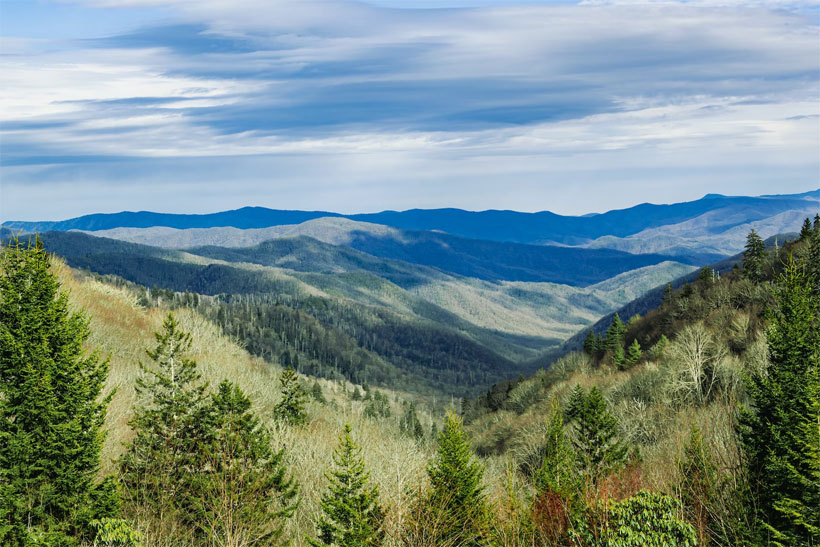 A mesmerizing little mountain town located next to Pigeon Forge, Sevierville, is a beauty to behold. Founded in 1795, Sevierville is the eighth oldest town in Tennessee. With a modest population of 13,000 today, it is still a fascinating place to enjoy with your family. However, don't let the low resident ratio trick you into thinking that there isn't much to do here except cherish the breathtaking view of the Smoky Mountains. There is a lot to do for every person in the family while on vacation in Sevierville. 
Whether you are traveling by plane or taking a road trip to the city, there is a lot to facilitate your journey. The closest runway to Sevierville is at the Gatlinburg-Pigeon Forge Airport, which is only a few minutes away. Although it only services small aircraft, you can easily find rental services at the terminal. If you are traveling commercial, you can land at Knoxville's McGhee Tyson Airport, which handles nearly 100 flights each day and is only an hour's drive from Sevierville. 
Moreover, once you get to Sevierville, you can choose from more than 3000 locations to stay, which include luxury hotels, mountain cabins, water park hotels, modern condos, and RV parks. You can easily find your level of comfort at any one of these lodging facilities. However, this is not really what you visit this mountain town for. Here are some things you don't want to miss on your trip to Sevierville.
1. Shopping
Known exceptionally well for its shopping experience, Sevierville is a paradise for those looking to take some of the best items from the Smoky Mountains back home. With shops that offer unique clothing, specialty food products like Elderberry Jam, something that the region is famous for, souvenirs, local handicrafts, and art masterpieces, there is something for everyone out here. Sevierville is a true hub for shoppers, and it is something that you only truly believe once you arrive in the city. The stores here offer you the heart and soul of everything that Sevierville is.  
2. Tennessee Museum of Aviation
The Gatlinburg-Pigeon Forge Airport is home to the sprawling Tennessee Museum of Aviation. This place is a treat for any 'Warbird' fan with a host of vintage aircraft, military vehicles, amphibious planes, and aviation engines, along with a host of other exhibits like jets, trainers, helicopters, and fighters to name a few. And that's not it! There are flight demonstrations that are completely random and unscheduled. So, you'll have to either be lucky or befriend some locals to figure out when a show may be expected. Almost every plane at the Museum is airworthy, which makes the place even more special. 
3. Whiskey History Tour 
Are you a whiskey lover wondering about its history? Well, your visit to Sevierville is your ideal chance to finally get that experience. The Smoky Mountains and the various towns that lie within it, especially Gatlinburg and Sevierville, have a rich history with whiskey. It dates back to the 1700s when Scottish and Irish settled here. They brought two distinct crafts with them. The first was Celtic music, and the other was a time-honored tradition of whiskey distillation. 
The town of Sevierville still has some popular whiskey distilleries, but in order to truly embrace the rich experience that lies behind this beverage, you must head to Tennessee Shine Company for their exclusive whiskey history tour. The attraction takes you all through the journey of how this specific distillation practice started while allowing you to taste some of the most signature flavors that exist today. 
4. Five Oaks Adventure Park
Are you more of an adrenaline junkie? Sevierville has some amazing things to offer you as well. In order to get the most exhilarating experience, simply head out to Adventure Park at Five Oaks. The Park offers a wide variety of ziplines for children and adults alike. Go flying past 70 acres of forest, mountains, and streams at speeds of as much as 50 miles per hour. The ziplines range between 450 and 2500 ft., each of which provides a unique and amazing experience. You can also enjoy horseback riding across the fascinating background of Sevierville's mesmerizing views.  
5. The Forbidden Caverns 
The city of Sevierville has something for almost everyone. Aviation enthusiasts, whiskey fans, and adventure junkies can all satisfy their cravings to the fullest. And then, those who are seeking natural beauty couldn't ask for a more wondrous sight than the Forbidden Caverns located under the Smokies. Used by Eastern Woodland Indians as a shelter several centuries ago, this mesmerizing series of caves is definitely one of the most spectacular sights you'll ever see. 
Experts have so far found more than 8,000 caves within the Cavern, along with a crystal clear stream, sparkling formations, grottos, and natural chimneys. To top it all off, a phenomenal set of lights is installed in the cave to provide the place with the most outstanding aesthetic. 
6. The scrumptious food of Sevierville
Perhaps, you want to have something delectable for breakfast to begin the day, or you've undoubtedly worked up a craving after spending the day purchasing gifts or taking in all the sights. In either case, when you're hungry, you should visit one of the many restaurants spread across Sevierville. You can take turns for different meals to sample the mouth-watering options available throughout the city. 
There are hundreds of choices for every meal of the day. Breakfast options include cinnamon rolls, griddle cakes, potatoes, biscuits, eggs, ham, and bacon. Classic southern dishes like mac and cheese, pulled pork, fried okra, fried chicken, turnip greens, ham, country-fried steak, and more are available for lunch and dinner.
Conclusion
Sevierville is a city that beautifully sits in the Smokey Mountains, hiding some mesmerizing gems for a vacationer to enjoy. Whether amazing food, the most beautiful natural formations, sights for the most avid aviation enthusiast, memorable gift items, or a whiskey history tour, you and your family will have something for every member according to their tastes. 
More Blog Posts 
Thank you for reading. If you like this article, please share!
---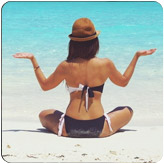 About the Author:
Jennifer Anders is a freelance writer who has traveled extensively and enjoys exploring off-the-beaten-path locations around the world.
She loves hiking national parks, windsurfing, and photographing wildlife.
Aside from all those crazy activities, you'll also find her eating plenty of local street food. She is absolutely fearless when it comes to trying new things.
---