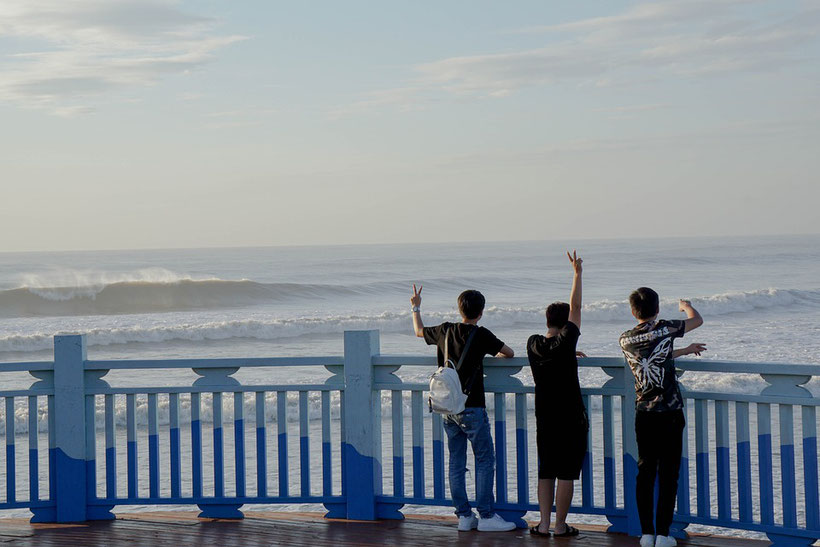 Traveling after work and traveling for work are two different things. For instance, when you plan a business trip, you head on with a set of goals to achieve. Whereas, when you plan a vacation with your office colleagues, it is an experience in itself.
However, while having a bunch of buddies at the workplace is great, there is always a thin line between workplace friends and co-workers. It is something that we all must understand, especially when planning an enjoyable and stress-free trip with colleagues.
So, if you are planning to hit the road with colleagues at an exotic destination like the Smoky mountains of Sevierville, TN—the hometown of music superstar Dolly Parton—be mindful of a few pointers discussed below.
Though there is no magic trick to planning a perfect vacation, our tips will help you overcome travel hiccups and make the most of your trip.
1. Take Responsibilities
Remember that your vacation with your colleagues is not a family trip. Thus, you cannot afford to be careless. In fact, you would need to understand and take responsibility. You would be expected to cooperate with your work buddies to manage minor problems. This will help you avoid last-minute hassles and be available on time whenever you're needed.
For instance, if you are responsible for booking accommodations in a place like Sevierville, make sure you book some of the best Sevierville cabins well in advance. You will likely have a pre-set budget that you must also stick to. Similarly, volunteer some of your time to accommodate others' requests or plans and go over and discuss everything together.
2. Communicate Clearly
Even if your plan for the day is to relax and do absolutely nothing, everyone needs to know that. One thing that can ruin a stress-free vacation with family or friends is miscommunication or lack of communication. So, communicate everything clearly and timely. 
Even if you are an introvert who doesn't like making decisions, remember that communication plays an important role here. Besides, when you travel with colleagues, it is not just a break from work or timeout but also a great opportunity to build rapport. 
You may steer clear of work-related discussions as far as possible but never forget basic professional etiquette. Discuss your plans and what you expect from the trip with your colleagues but avoid making comments or discussing something that can land you in trouble later on. While letting your hair down around your work buddies may be tempting, never forget to maintain professional boundaries.
3. Agree on the Budget
The first and foremost element of your trip the whole group must agree on is the budget. Not everyone can afford the costs of travel, accommodations, or lodging that suits them. People may have varying reasons and opinions on how much should be spent on the trip.
Thus, clear the air to avoid problems and disagreements after heading off on a trip. Discuss the budget clearly and nail down this detail as soon as possible. When you have an established budget, it leaves no room for surprises. 
One way to keep your budget flexible is to make a few activities optional for others. For instance, if anyone doesn't want to take up an activity, you may leave them out of the budget for that particular activity. Also, always pool your cash together into one source before the trip rather than splitting the bill for every expense.
4. Be Comfortable
A vacation with your colleagues is not a chore. Therefore, only plan a vacation with your workplace friends if you are comfortable with them. Never fall for the terrible idea of taking a trip with half-baked office acquaintances. 
Your vacation trip is supposed to be enjoyable and relaxing. So, if you are already uncomfortable with the company, your entire plan will likely backfire. If it is the first time you have planned a vacation with your colleagues, always test the waters by planning a shorter trip than an extended one. 
A short trip will help you understand if you are actually comfortable on a trip with colleagues and how they behave and react outside the workplace. Moreover, since people often behave differently than in the office, a short trip to some nearby destination will help check the comfort levels and compatibility. 
5. Plan Itinerary Together and Share Expenses
Unlike your childhood friends and family, that may relate well to your preferences, your colleagues may hold different opinions. Thus, decide on a destination by sitting together instead of imposing your thoughts on them. 
Then, plan the itinerary after mutual discussion and knowing what everyone likes the most. Also, include the attractions and activities of everyone's choice in your itinerary to ensure no one is unsatisfied with the trip.
Similarly, when traveling with office friends, sharing the expenses must be the priority. So, keep track of all expenses while you make the bookings and plan. One way to manage and record all costs is to create an excel sheet or use any app to organize finances.
6. Plan Your Meals and Activities
Most of the meal planning depends on the accommodation. For instance, some cabins might offer free breakfast, while you may have to cook your meals in others.
Thus, to avoid conflicts during the trip, it is better to determine when, where and how you plan to eat. For this, you may ask the group to make a grocery list. Or you may establish the essentials first, like meat, greens, bread, etc., before sharing personal preferences or encourage everyone to pack their preferred snacks, if possible.
Lastly, pre-plan some activities before leaving for the trip and prepare the group for them. For instance, your group may need hiking gear, a swimsuit, or other equipment. When you research the destination, look for such activities and attractions. Pre-planning the activities will give everyone something additional to look forward to when the trip approaches.
Final words
Taking a vacation with your colleagues is great fun, allowing you to see them outside blazers and boardrooms. Thus, lay down the ground rules, exercise caution, and never forget professional etiquette. When you plan your vacations wisely, you don't need to worry about matching up your travel style with your colleagues. 
Remember, having a relaxing trip is all about careful planning. If not, the journey can easily fall off the rails and lead to disaster. So, if you have taken some time to go on a stress-free vacation with your colleagues, follow the above-discussed tips to make it one of the best trips of your life. Good luck!
More Blog Posts 
Thank you for reading. If you like this article, please share!
---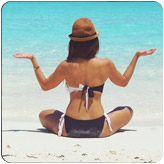 About the Author:
Jennifer Anders is a freelance writer who has traveled extensively and enjoys exploring off-the-beaten-path locations around the world.
She loves hiking national parks, windsurfing, and photographing wildlife.
Aside from all those crazy activities, you'll also find her eating plenty of local street food. She is absolutely fearless when it comes to trying new things.
---