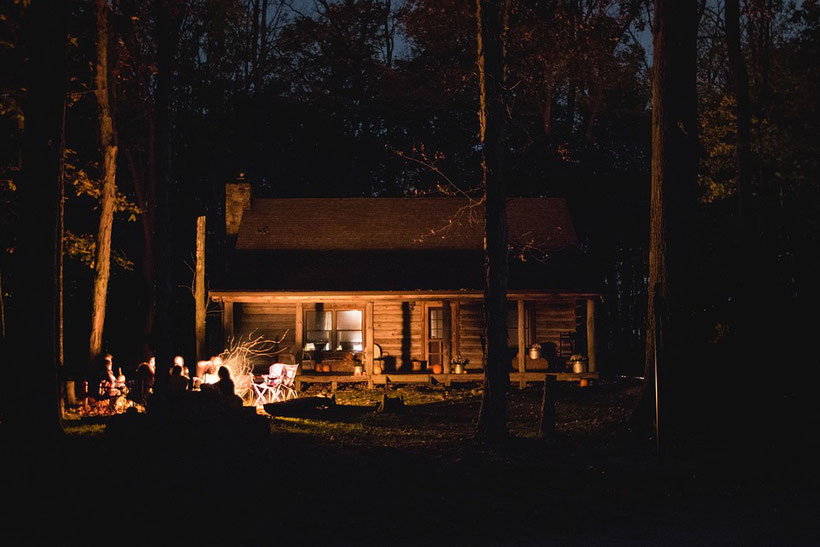 Lying at the foothills of the Great Smoky Mountains is the beautiful town of Pigeon Forge. Located in Sevier County, Tennessee, Pigeon Forge is a popular vacation spot famous for its beautiful scenery, family-friendly attractions, and rich history. 
Pigeon Forge is famous for its indoor adventures, theme parks, and cultural attractions. Whether planning a family vacation or a solo trip, this town deserves the top spot on your list of choices.
The quaint little mountain town has something to offer everyone, from thrill seekers to those seeking a getaway from the city's busy life. 
So, pack your bags and prepare to experience all this beautiful town has to offer because
this article will tell you everything you need to know about this town to make your trip memorable. 
1. Plan Your Trip in Advance
To make the trip truly memorable, you should plan ahead to avoid inconveniences later. It would be wise to reserve accommodations and any tickets before leaving. Booking in advance means you can take your time while researching and getting the best deals possible. 
You have several options available regarding places to stay, but we strongly suggest you get a hotel to make your stay as comfortable as possible. If you're looking for Pigeon Forge hotels with indoor pool, book a week before as they usually sell out quickly.
Moving forward, you should also:
Research different attractions and activities and make a list of places that you are interested in.
Pack your bags and make sure you have all your essentials. Check the weather forecast and pack your attire accordingly.
Plan your travel arrangements. Look for bus services or flights to the region.
Opt for travel insurance to protect yourself in case of unplanned events or emergencies while you're away.
2. When to Visit
Pigeon Forge is a popular vacation destination all year, but the experience varies depending on what season you're willing to travel. 
Check out this brief overview of the town at various times of the year to get a feel for what you can expect from your trip:
Spring is a beautiful time to visit Pigeon Forge, with warm weather and colorful blooms. The Great Smoky Mountains National Park is lovely during this time, with wildflowers starting to bloom. It is a beautiful time to be out, enjoying the scenery and spending time in nature.
Summer is the busiest time of year in Pigeon Forge, with warm weather and long days perfect for outdoor activities. Water activities, such as rafting and swimming, are prevalent during this time. 
The town is bustling with tourists, and attractions and restaurants may be more crowded.
Fall is also an excellent time to visit Pigeon Forge if you prefer cooler weather and autumn foliage. The Great Smoky Mountains National Park is gorgeous during this time, with vibrant fall colors on display. 
Outdoor activities, such as hiking and biking, are available during this time.
Winter is a quieter time to visit Pigeon Forge as there are fewer tourists. Some attractions and restaurants may have reduced hours or be closed during this time due to snowfall and freezing temperatures. 
But you can still enjoy skiing and snowboarding at nearby resorts, which are popular activities during this time. You can also go for a scenic drive in the Great Smoky Mountains.
3. What to See
When visiting Pigeon Forge, there are a lot of sights and activities to take in. We have compiled some of the most popular attractions and activities we think you will love.
The Dollywood theme park is perhaps the most famous tourist destination in Pigeon Forge.

The park features the world's fastest roller coaster, the Lightning Rod, along with two other popular roller coaster rides. The park also entertains in the form of music and dance performances.

You can pick from many different restaurants while there as well. Look out for seasonal festivals while planning your trip, as that can be a magical experience.


More than 11 million people visit the Great Smoky Mountains National Park every year, making it one of the most visited parks in the United States.

The park is known for its scenery, beautiful forests, waterfalls, and mountain vistas. It is also home to over 1,600 flowering plants and over 200 birds.

The park offers many activities, such as hiking, horseback riding, and fishing, all while enjoying several historical sites like the Cades Cove Historic District.


The Great Smoky Mountain Railroad is a scenic railroad located in the Great Smokys and offers breathtaking views of the area. You can choose from various tours, including day trips, dinner trains, and special event trains.

On special occasions, the trains transform into magical new themes such as The Polar Express, a holiday-themed train ride that recreates the classic children's book, or The Murder Mystery Dinner Train, a live-action mystery show.


The Titanic Museum is another popular tourist attraction. This interactive museum offers visitors the chance to learn about the events of the tragedy. Visitors can get a feel for what it was like aboard the Titanic through the museum's interactive displays.

Visitors can look at the ship's artifacts, including the passengers' belongings. Overall, this can make for an excellent, memorable experience for the family.


Ziplining is a popular activity in Pigeon Forge, where visitors can soar through the trees and take in the beautiful scenery of the Great Smoky Mountains. There are a variety of zipline courses in the area to choose from, ranging from beginner to advanced.

Many of the courses offer a combination of ziplines, ropes courses, and other elements. They are suitable for a range of ages and skill levels.
4. Take your time
The whole point of a getaway is to relax and de-stress from all the busy work, so take your time when coming to Pigeon Forge. Try not to cram too much but focus on the experiences and making lasting memories. 
Relax, get lost in nature, and reconnect with your inner self while spending priceless moments with your loved ones. You will appreciate your surroundings and have an overall improved vacation experience by taking your time. 
Don't forget to take lots of pictures and videos to capture the moments forever.
Conclusion
Overall, a visit to Pigeon Forge can be filled with many unforgettable experiences. Stay at a relaxing accommodation, seek local experiences, plan a special outing or activity, take lots of photos, try new foods, relax, and create special memories with loved ones.
Whether you are seeking adventure or relaxation, Pigeon Forge has something for everyone, from thrill rides and outdoor activities to local culture and history. With its beautiful surroundings and wide range of attractions and activities, this amazing little town is the perfect destination for a memorable vacation. 
By following the tips above, you can make your trip to Pigeon Forge a truly memorable experience that you will cherish for years ahead.
More Blog Posts 
Thank you for reading. If you like this article, please share!
---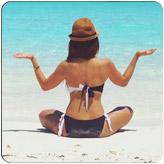 About the Author:
Jennifer Anders is a freelance writer who has traveled extensively and enjoys exploring off-the-beaten-path locations around the world.
She loves hiking national parks, windsurfing, and photographing wildlife.
Aside from all those crazy activities, you'll also find her eating plenty of local street food. She is absolutely fearless when it comes to trying new things.
---