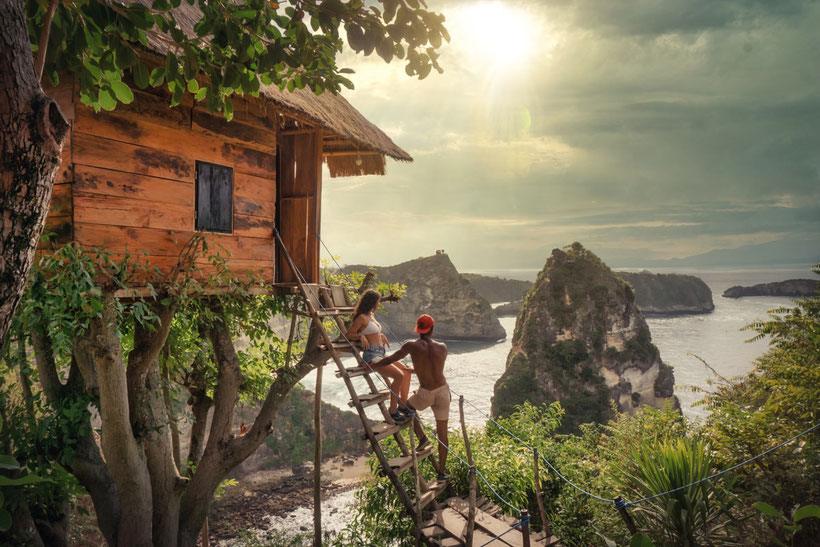 Ah, newlyweds! The start of a new journey together. The excitement of planning your first adventure as a married couple must be palpable. You're probably eager to discover new places, taste exotic foods, and make unforgettable memories. The world has endless possibilities for you.
Whether you're planning a backpacking trip or a romantic getaway, traveling as a couple can be an incredible experience. Imagine strolling hand in hand when the sun sets and paints the horizon a beautiful hue of pink and orange—or hiking up to the top of a mountain and having breathtaking views just for you two!
But before you can grab your sweetheart and pack your bags, you must make sure you are prepared for the adventure ahead. Here are some expert travel tips to help you make your travel experience as enjoyable as possible:
1. Pick the Right Destination
There are two of you. Each with a different definition of an "ideal honeymoon trip" in mind. And if you aren't on the same page about the destination, one of you (if not both) will return with a void in your heart. Don't let that happen to your couple. Sit down together and talk. Ask what your partner envisions during your honeymoon, where they would like to visit, and what activities they'd like to do. Then, agree on a destination that has something for both of you.
If you enjoy the adventure-laced outdoors but your partner is more into cuddling under the stars, Gatlinburg, Tennessee, might be the perfect destination for you.
2. Lock Your Accommodation ASAP
Honeymoon trips must be slightly luxurious and relaxing. And so, you must book your accommodation as soon as you can. It'll eliminate any eleventh-hour stress. The cabins in Gatlinburg, TN, are incredibly popular among honeymooners. These cabins are tucked in the serenity of nature, so you can have your cuddly moments without any disruption. Plus, you get to immerse yourself in the beauty of nature and take as many lovely pictures as your heart desires.
Most Gatlinburg cabins feature honeymoon-perfect amenities like a hot tub, indoor pools, and cozy fireplaces. Be fast, though. These cabins get booked out pretty quickly. So, go through the reviews, look at the pictures, and click "book." Also, don't forget to ask if they offer any honeymoon discounts!
3. Don't Over-Plan Your Trip
Getting lost in the beauty of a new place while exploring with your partner can be one of the best experiences you can have as a couple. Knowing what you want to do and where you want to go is a must. But a little spontaneity can make your honeymoon trip much more exciting.
Gatlinburg, TN, has plenty of activities and destinations to explore as a couple. From laughing together at comedy shows to snuggling during a horseback ride, it's up to you two to decide what you feel like doing at the moment. Grab a map and plan out the major spots you want to visit but leave some time in between for random exploration.
It will also minimize the stress of trying to squeeze in all the activities and attractions on your list. Keep it light, flexible, and fun!
4. Pack Your Best but Pack Light
It's your first-ever vacation as a newlywed couple. So, you'd want to look and feel your best. But does that mean you have to take every single gown and pair of shoes you have? No.
Make a list of what you need and take only the essentials. For example, if it's going to be cold, plan your outfits accordingly. Take some light layers instead of packing a heavy winter coat. You can also keep double-duty items, like a trendy and warm jacket.
This way, you can travel hassle-free with all your stuff in one bag. Remember: the more you pack, the more you have to carry. But don't leave behind your honeymoon-appropriate lingerie! You'd also want to keep toiletries, a camera, extra batteries, and sunscreen.
5. Do Activities as a Team
You're here to make memories as a couple. So, it's best to do activities together. Team up with your partner and explore the destination.
Gatlinburg, TN, is full of activities for newlywed couples. For instance, you can go zip lining, kayaking, or hiking on a scenic trail. These aren't easy feats by any means, so you and your partner will need to help each other out. It can be an excellent way for you two to bond!
For something less-strenuous, try horseback riding, or take a romantic stroll in the park. Cooking classes are also gaining popularity. It's a great way to spice things up in your marriage. And you can keep these memories for a lifetime!
6. Don't Isolate Yourselves
Traveling as a couple doesn't mean sticking to each other throughout the trip. It's ok to have some "me-time" and explore on your own.
Honeymoons are all about love and togetherness. But it's important to take some time apart too. It will give you a chance to reflect on your new relationship. And it will also help you appreciate each other more.
You can each pick a day of the trip and do your thing. But make sure to plan something special on the night you're apart so you don't miss each other too much!
If you don't want to leave each other's sides, make mutual friends. That can be fun too. Meet new people and laugh your nights away. You can head to the Sugarland Distilling Company to sample some local moonshine and chat with some friendly locals. Or you could go to the Gatlinburg SkyLift Park and enjoy a thrilling panoramic view of the Smoky Mountains with your new friends.
Final Thoughts
Not everything you do will be in perfect harmony. You need to learn how to compromise without making one person feel like they're always sacrificing something.
Always remember that communication is the key to a happy marriage. Talk to each other and figure out what works best for both of you.
These simple tips can help newlywed couples have a fun and stress-free honeymoon. Gatlinburg, TN, offers great opportunities for newlyweds to explore, relax and renew their commitment to each other.
So, go ahead and make the most of your honeymoon! After all, it's a once in a lifetime experience.
More Blog Posts 
Thank you for reading. If you like this article, please share!
---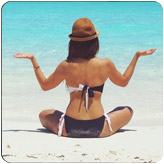 About the Author:
Jennifer Anders is a freelance writer who has traveled extensively and enjoys exploring off-the-beaten-path locations around the world.
She loves hiking national parks, windsurfing, and photographing wildlife.
Aside from all those crazy activities, you'll also find her eating plenty of local street food. She is absolutely fearless when it comes to trying new things.
---