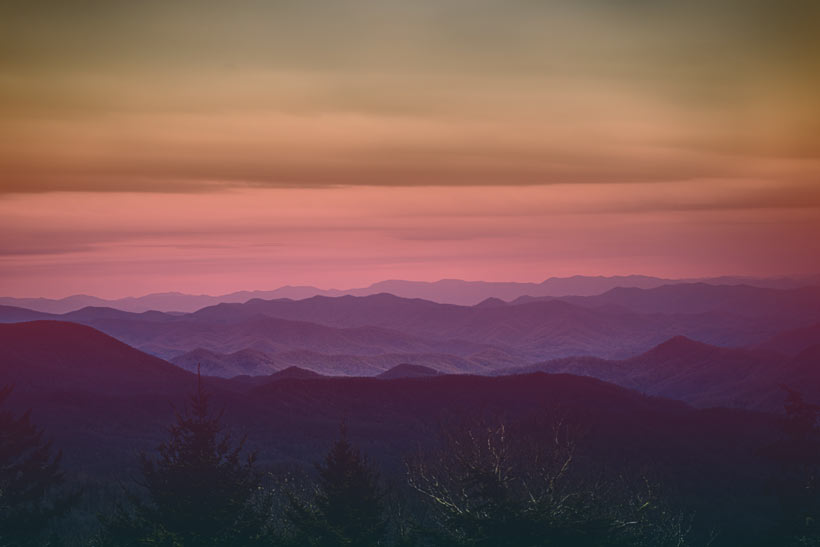 The Great Smoky Mountains National Park is a marvelous expanse of mountains spanning over 816 square miles across North Carolina and Tennessee. From hiking to camping and fishing, it offers many activities to engage with. The hiking trails are spread over 800 miles of land within the park. In addition, there are dozens of popular spots with sights to take your breath away.
The park is within a day's drive from half of America's population. Welcoming around 14.1 million visitors in 2021, it stands tall as the country's most visited national park.
So, if the Great Smoky Mountains are on your list as the next vacation spot, we have you covered. In this article, we have included seven tips you can use while planning your trip to make the most of it and truly experience this marvel of nature.
Make necessary arrangements in advance 
Like with every other trip, cater to all necessary arrangements in advance. Ensure all related items, from tickets to bags, are ready at least two days before the trip. Book a car if you are not taking your own. Set the day and timings for departure by keeping the traffic in mind.
Accommodation is the most important of the lot. In that case, a Smoky Mountain cabin will provide the best experience. From game rooms to indoor pools, these beautiful cabins offer a variety of amenities. Moreover, you can enjoy the stunning mountain views in peace and privacy from their deck. Look up Smoky Mountains cabin rentals and book one that seems fit for you. They cover several sizes and price ranges.
You can also pay a visit to the visitor center before the trip to clear any queries and concerns that you might have.
Plan an off-season visit 
The park remains open throughout the year. While its peak time is fall, an off-season visit is recommended, especially if you wish to enjoy solitude and encounter fewer people. Finding space for camping and renting a cabin might otherwise be difficult.
In addition to fall, summer also sees a large number of visitors. The winter months, therefore, are your best shot for a relaxed experience, with January as the least busy month. Consider planning a trip around that time. Traffic on the roadways will be less. Moreover, you can enjoy the activities and the stunning mountain views in serenity and peace. The 800+ miles of trail will be all yours to hike- well, almost.
If a trip during peak season is your preference, opt for weekdays over weekends.
Think over what you want to do there
The Great Smoky Mountains National Park offers various activities to engage in. You cannot try and fit all of them in one visit. Therefore, shortlist some of them, depending on where your interests lie and how many days you plan to stay.
The most popular attractions in and around the Smokys are Cades Cove, Gatlinburg SkyLift Park, and Dollywood. You can also chase the waterfalls or spot elk in the Cataloochee Valley.
All-in-all, do not overwhelm yourself with the number of activities at your disposal. Only prepare to indulge in those that excite you. Remember that there is always the next time.
Familiarize yourself with the rules and regulations 
Being familiar with the rules and regulations of the park will aid your planning of the other aspects of the trip. For instance, if fishing is on your to-do list, note that bait fishing is not allowed. Take the proper equipment with you. And you cannot fish without a Tennessee or North Carolina fishing license. Don't forget to pick one.
Similarly, taking pets like dogs with you is also not recommended. They will only be allowed in paved areas and, if found off-lease or on the trail, may get you fined and expelled from the park.
Therefore, it is wise to do some research before you begin the planning and preparations. Here are some guidelines about the Great Smoky Mountains that you can visit for more information.
Pack wisely 
There are a couple of things to remember while packing for the Smokys. Pack according to the weather in which you are visiting. Keep yourself up-to-date with the forecasts. For instance, rain is common in the mountains, so keep a rain jacket.
Don't forget essentials like toiletries, a torch, sunscreen, and refillable water bottles. Take extra batteries for your camera.
Another aspect to consider when packing is the activities you wish to participate in. Opt for comfortable shoes and clothes if you are keen on outdoor activities. For hiking, a walking stick, durable hiking boots, and a daypack are a must. As for camping, you will need a tent, tarp, carabiners, and a sleeping bag.
Brace yourself to come across crowds 
If you are visiting during the fall or summer, expect to encounter a large crowd in the mountains. The park welcomes more than 10 million visitors every year and is America's most visited national park. Hence, the large number of crowds. So, prepare yourself to experience some difficulty in terms of traffic and parking.
And do not worry; the abundance of people will not tarnish your experience. The endless fun and adventure opportunities will overshadow the crowds. Besides, the ethereal beauty of the Smokies will engulf you.
If you want to experience them in tranquility and solitude, consider visiting during the off-season. You can also ditch the crowds by avoiding popular trails and exploring hidden gems like the House of the Fairies. Moreover, you can enjoy the spectacular views of the mountains from the deck of your cabin.
Start the day early 
Begin your venture into the Smoky Mountains at an early hour. This measure will allow you to avoid a large number of sightseers and explore around in peace. The sublime beauty will be all yours. Plus, you can then easily spot the wildlife, which is most active at dawn (and dusk). In addition, early morning will be a refreshing and healthy start.
To view the sunrise, turn towards Newfound Gap or the Clingmans Dome Observation Tower.
You can also treat yourself to breakfast at a local restaurant. From giant cinnamon rolls to pancakes, the Smokys have several restaurants offering a delicious breakfast. And delicious food with the backdrop of nature in the pleasures of early morning sounds like quite an experience!
Conclusion
With spectacular sites, numerous activities, and scenic mountain views, the Great Smoky Mountains are an excellent choice for a trip with your partner, friends, and family. Inexpensive and easily accessible, they are a very convenient option as well. So, if you plan to visit soon, this article is of immense help. We have provided you with seven tips that you can follow to make the most of your trip to nature's paradise.
More Blog Posts 
Thank you for reading. If you like this article, please share!
---
About the Author:
Jennifer Anders is a freelance writer who has traveled extensively and enjoys exploring off-the-beaten-path locations around the world.
She loves hiking national parks, windsurfing, and photographing wildlife.
Aside from all those crazy activities, you'll also find her eating plenty of local street food. She is absolutely fearless when it comes to trying new things.
---