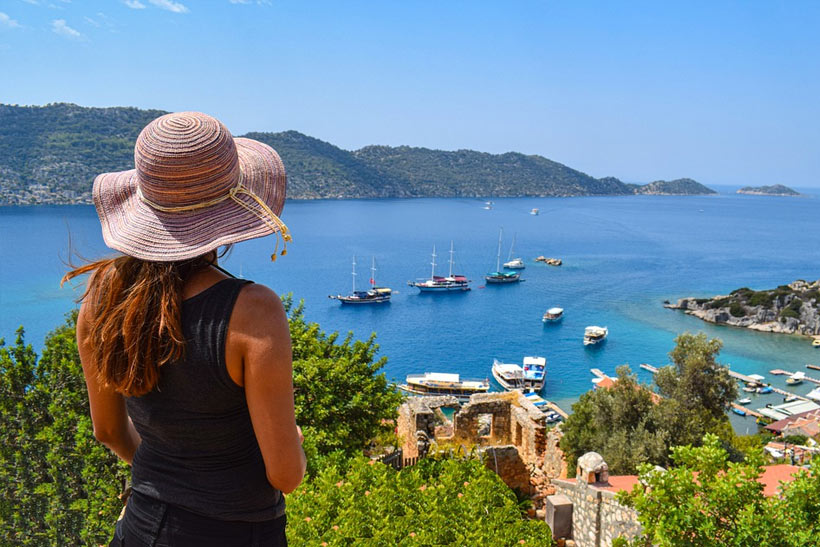 Turkey has long been the traditional meeting place between West and East, Europe and Asia, but, more importantly, it has also grown a considerable reputation as a sailor's paradise. With over 8,000 km of coastline dotted with around 500 islands there is always a new destination and new discovery to make.
The only problem that the leisure mariner faces is which of these islands to put on the itinerary with so many to chose from, but only limited time to explore. So here are six of the very best, each with its own special charms and attractions.
Alibey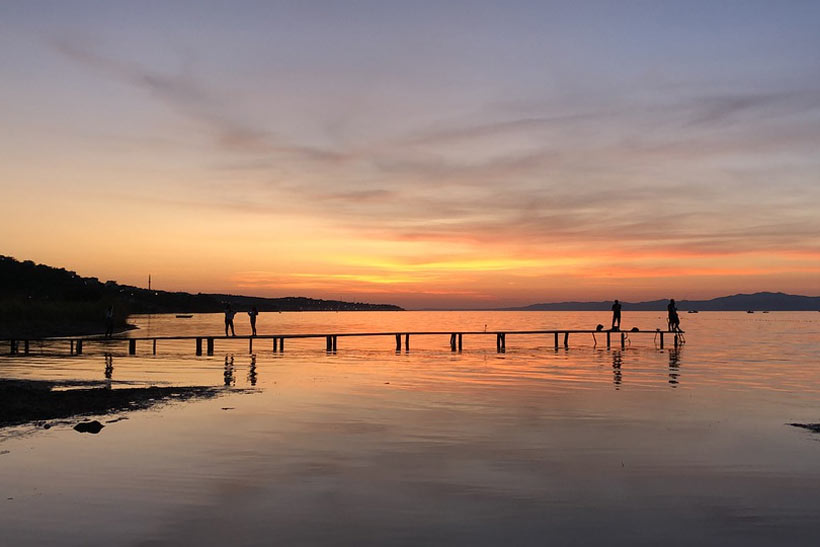 A short distance from the coastal resort of Ayvalik, Alibey is an island that not only welcomes many day trippers, it's also the ideal place to put down anchor for a day or two. The main town is Cunda, a name also often given to the whole island. Come ashore and stroll around its peaceful streets and you'll find plenty of evidence of not just Turkish but also Ottoman, Greek and Cretan culture.
To the west of the island, a large area is given over to the Ayvalik Adalari Nature Park, covered in fragrant pine forests and with the ruins of a Greek Orthodox monastery waiting to be explored. It's also on this side of the island that you'll find the very best beaches.
Tersane
The largest of the islands in the Gulf of Gocek, off the so-called Turquoise Coast, the name Tersane means shipyard, a clear clue to its maritime past. And beneath the clear waters surrounding the island you can still see many wrecked vessels resting on the seabed as well as the last remaining signs of the ancient town walls.
Your own Turkish yacht charter can find refuge in the beautiful circular harbor to the north of the island. This is also where you'll come across a number of secluded bays that make for the perfect place of drop anchor and enjoy a day's swimming and snorkeling. Summer Port, nearby, also has a first-class restaurant making it the perfect place to come ashore for an evening on an overnight stopover.
Gokceada
The "heavenly island" sits al little way off the Gallipoli Peninsula and close to the Greek islands of Samothrace and Lemnos. In fact, there's a distinctly Greek feeling to the island which only adds to its appeal. Much of the island is covered by lush olive groves and September is when it's at its busiest as the annual harvest is brought in. There are also many pine forests whose scent fills the air through the hot summer months.
For snorkelers and scuba divers, there is a great deal to see beneath the surface. And, for those interested in modern history and the Second World War, a day's diversion to the Gallipoli memorials will be a moving occasion.
Kekova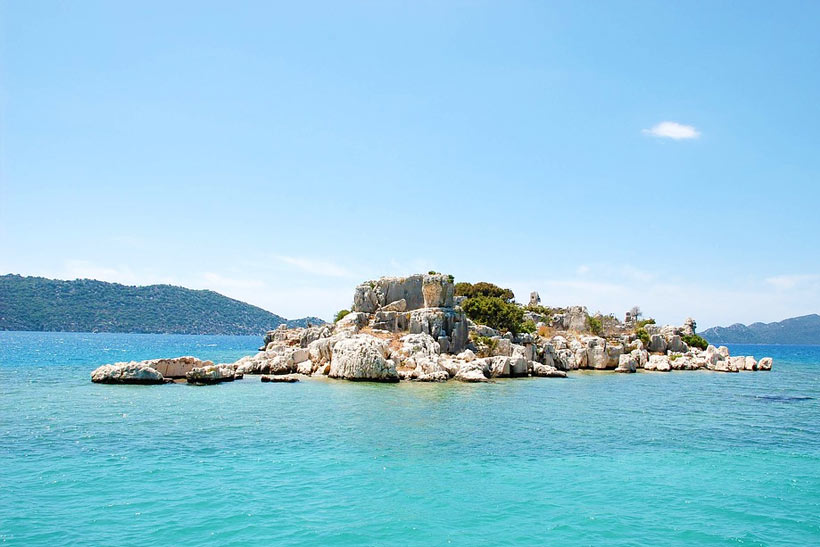 Sometimes it's just good to get away from people altogether and this uninhabited island between Kas and Antalya is the place to do this. It was once a thriving island but in AD 240 a devastating earthquake struck destroying homes and leaving countless dead.
But now, centuries later, many of the ruined buildings can still be seen under the clear waters creating an atmospheric recollection of what the island may have been like before the catastrophe struck. Unfortunately, snorkeling and diving are not allowed in order to preserve the Byzantine and Lycian ruins and there are also certain restrictions about where you can swim or take photographs. But canoeing and paddle boarding is allowed making this by far the best way to explore.
This island can get visited in several ways, most commonly through a guide, where you'll be able to its history and every corner of this small island. Some people, tend to opt out for going by themselves, for example through charter a yacht from Marmaris, were you can visit all the coast down until you reach the beautiful island.
Bozcaada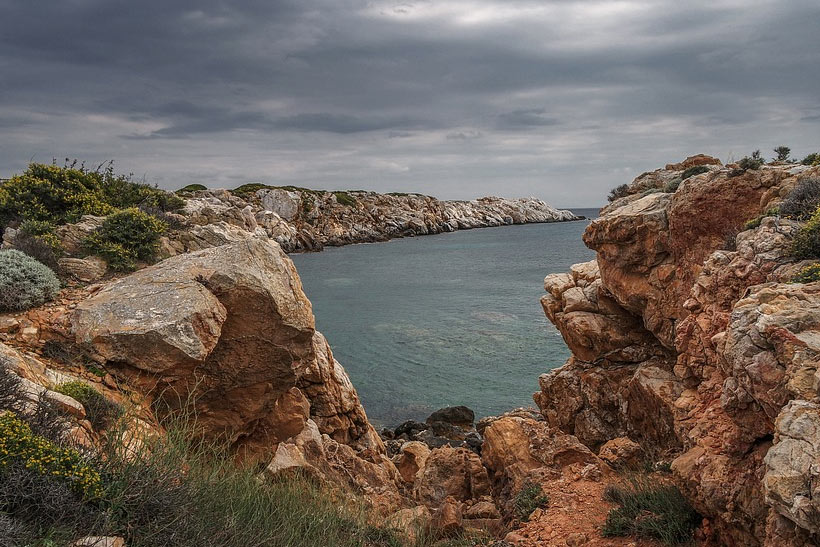 Thanks to its strategic position and the role it played in Turkish defenses Bozcaada was closed to all foreign visitors until as recently as 20 years ago. Fortunately, the rules have now been relaxed and a warm welcome awaits you on this pristine and peaceful island.
At weekends it fills up with visitors from Istanbul but even their influx does little to disturb its calm where there is still a very active fishing port, not to mention a wine-making industry. Bozcaada is especially well-known for its red wines and there are tasting rooms at many of the island's wineries.
Or, you also want to visit Turkey's best defended castle bar none, this is where you'll find it.
St Nicholas Island
The saint who we celebrate every December is said to be buried on this lush and beautiful island – which might also have been called Christmas Island if somewhere else hadn't taken the name first!
There is a great deal of magnificent Byzantine architecture to enjoy including some of the most impressive frescoes to be found in any of the country's churches. Meanwhile, the island's undeveloped interior is wild and rugged with fig, almond and carob trees – all of which lend an unmistakable scent to the air.
There is also plenty for divers to see around St Nicholas Island, but for the real enthusiasts the nearby Karacaören Island, a mile offshore, can't be bettered.
Naturally, these are just a handful of suggestions from the many hundreds of Turkish islands that the holidaying sailor can choose to visit. The real beauty of choosing a variety of these is that it also gives a true insight into the many influences from the East and West that have combined to create the country that we know today. From Byzantine to Greek, Venetian to Ottoman, all will be there to see.
More Blog Posts from Turkey
Thank you for reading. If you like this article, please share!
---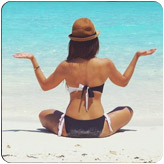 About the Author:
Jennifer Anders is a freelance writer who has traveled extensively and enjoys exploring off-the-beaten-path locations around the world.
She loves hiking national parks, windsurfing, and photographing wildlife.
Aside from all those crazy activities, you'll also find her eating plenty of local street food. She is absolutely fearless when it comes to trying new things.
---