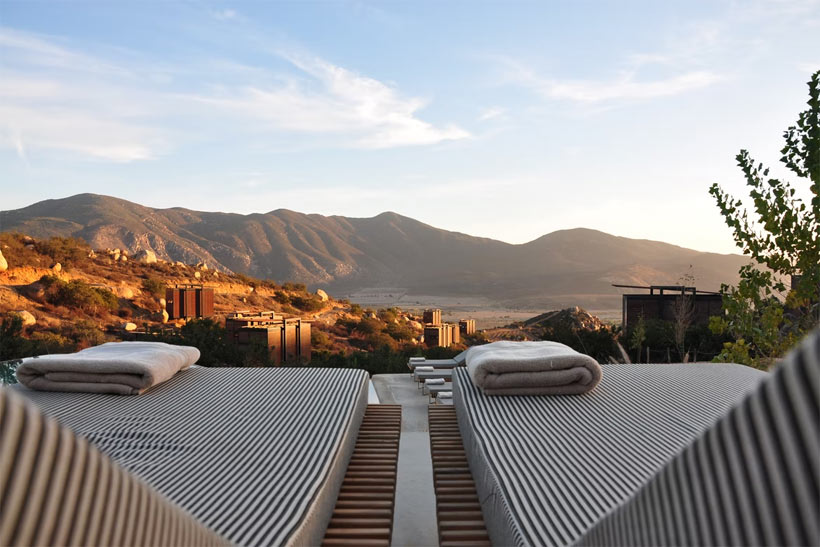 Those who prefer the finer things in life would be naive not to indulge in luxury travel. Not only has this kind of travel stayed surprisingly resilient in the face of a global pandemic, but it also attracts a special kind of traveler.
According to the Global Blue Consultancy, luxury travelers tend to be established professionals in their middle age with money to spare, who take at least three trips annually. But what is it that they're after?
Luxury travel usually invokes images of decadent journeys involving every self-indulgent excess. While some people equate luxury with flashy hotels, champagne, and caviar, this is not the case for most of us.
When the Blue Room Project surveyed over 100 tour operators, airlines, and other travel professionals, they came to a different conclusion.
Luxury travelers are looking for unique and exclusive experiences with highly personalized services. What does this mean for your next adventure? Read on to learn more about turning your holiday into a fun and luxurious experience.
1. Location And Experience
Travelers of previous years had different priorities. They wanted to seek out tourist traps and were easily amused. 
In fact, this underdeveloped palette is why certain places rose to prominence on the tourism circuit. Honeymooners were drawn to Vienna and Prague, while cruise ships brought together retirees looking to travel the world. 
Modern-day travelers, however, are much more sophisticated in their needs and harder to please. 
Travelers today are attracted to experiences rather than destinations. For instance, meditation retreats and 'glamping' are on the rise in East Asia, with temples such as Magok-Sa in Korea offering wealthy and weary travelers a chance to spend a month finding themselves. 
In the US, indolent stays at smoky mountain cabins offer high-powered executives a break from the daily grind. 
Beautiful coves such as Malta and Cypress offer Mediterranean delights to people looking for great culinary experiences. 
In contrast, historical villages dotting mainland Europe offer a taste of medieval living to those looking to disconnect from their tech-burdened lives. 
What this means is that you don't have to settle for a trip to a ski resort in the Alps and call it a day. You have more choice and a greater say in the matter now. 
Take full advantage of these developments and dare to demand experiences rather than destinations. To do this, you must look at your life to decide what will genuinely satiate your wanderlust. 
Ask yourself some questions and uncover the deeper motivations urging you to take some time off from your life. 
2. Looking Inwards
Perhaps you can start by looking for things that aren't there. How have you been feeling for the past month?  Try to look beyond the physical and consider your emotional and spiritual health. Do you envision how you want your life to unfold? 
Do you feel on track to achieving that vision? Slowing down and engaging with ourselves in this manner can be a potent tool to unearth sources of resentment and dissatisfaction in our lives, which can inform our travel choices. 
You may discover, for instance, that your daily routine has sapped your vitality or smothered your innate curiosity. 
You won't be alone. Research by Resonance suggests that up to a third of American luxury travelers seek different cultures and the opportunities to expand their horizons by experiencing a mode of life utterly alien to their own. 
Putting yourself in a wildly different cultural context can dust off the weight of routine and reignite your creative potential. This appetite for cultural exchange is why, for instance, drumming and dancing retreats in the Gambia and Mali have surged in popularity in recent years. 
These highly exclusive, tailor-made trips last from a few weeks to months. They take absolute beginners through a revitalizing musical journey that gets them out of their heads and connects them to their bodies. 
Mind-body connections are explored in luxury travel experiences with more explicit health goals. While you may have heard of extreme endurance events such as IRONMAN, which brings hundreds of fitness enthusiasts to the UK each year, many gentler options are now available. 
In Sweden, for instance, practitioners of the Wim Hof method come together during winters to take participants through a unique health journey. 
Set against the backdrop of stunning snow-white mountains, these journeys combine cold exposure therapy with meditation and breathing to promote health and wellness. 
People on this exclusive trip often return with improved immune systems, better emotional health, and recovery from debilitating injuries. 
3. Rewarding Your Palate
Experiencing other cuisines is another excellent way to stroll down an off-the-beaten-path adventure. Foodies can now delight in the knowledge that the world is responding to their desires and offering up locally sourced, authentic food that reflects the best that they have to offer. 
The clearest indicator of this new responsiveness to culinary tourism is that once the demesne of far-away villages, gourmet shops are now finding their way to airport terminals. 
Another telltale sign is that lesser-known destinations, such as Gatlinburg, TN, are now marketing themselves as boutique options for undiscovered culinary gems. 
From footlong Ogle Dogs at Fannie Farkles to chewy Taffy Logs at Ole Smoky Candy Kitchen, they are quickly rising as hotspots for intrepid travelers looking for exclusive and delicious meals. 
Increased competition from these up-and-coming food destinations has also forced established foodie haunts to up their game. 
What this means is that you now have the option of exploring your favorite cuisine in great depth directly at the source. 
Take India, for example. It is home to over a billion people and hundreds of different culinary cultures, and you can now find guided tours in almost every part of the country. 
Cycling tours in Southern Kerala, for instance, combine delicious Tamil and Malayalam cuisine with physical activity and sightseeing. 
Educated guides are also available to confidently speak to the tremendous traditions behind everything you find on your plate. 
Suppose you're looking for something even more exclusive. In that case, private tours of the Taj Mahal in Agra allow you and your loved ones unparalleled access to a wonder of the world, culminating in a private lesson from a Michelin-star chef.
4. Finding Your Story
No matter how we rationalize it, our desire to wander comes from our need to tell stories. Storytelling is how our ancestors persevered in a harsh world with no apparent advantages. Stories are how we find meaning and purpose in our lives. 
Whether you travel to the steppes of Mongolia to be spellbound by Tuvan monks painting aural masterpieces with their harmonic-laden voices or head down to Marfa, TX, to start your journey as an art collector, try to build a vacation around a narrative. 
If joy is what you're after, there is nothing more rewarding than curating things that have always mattered to you on your sojourning.
Finding your story has a disarming enchantment best experienced in privacy and comfort. Luckily, the world is your oyster regarding meaningful travels that leave you full of insight, wonder, and peace.
Final Thoughts
Making your holidays fun and luxurious has never been as easy as it is now. Travel destinations and experience providers have responded positively to travelers' sophisticated needs. 
Luxury travel options now abound, providing comfort, exclusivity, and bespoke services to create once-in-a-lifetime experiences. 
Look beyond destinations and seek remedies for what you find missing within yourself. Introspect, and you will know what to pursue. 
Whether you travel to experience a different culture, improve your wellbeing, try out new flavors, or disconnect and unwind, make sure you return with a story worth recounting. Bon voyage!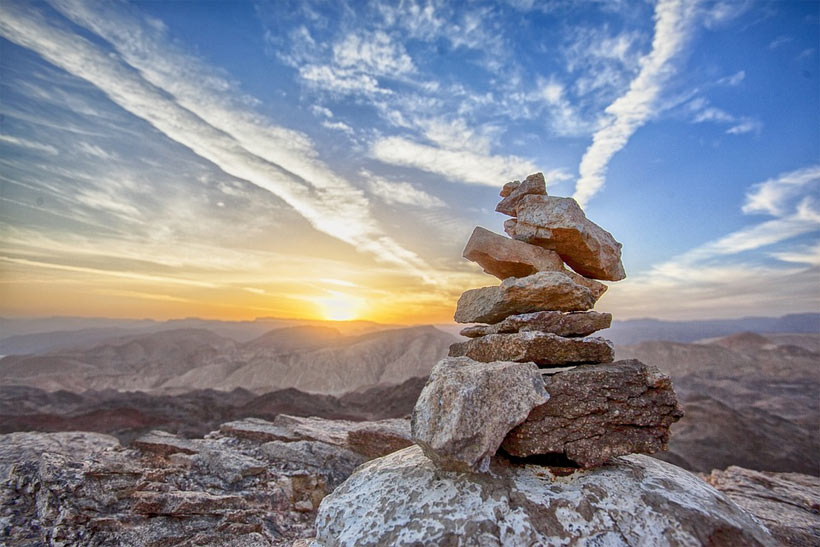 More Blog Posts about Traveling
Thank you for reading. If you like this article, please share!
---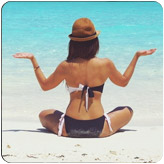 About the Author:
Jennifer Anders is a freelance writer who has traveled extensively and enjoys exploring off-the-beaten-path locations around the world.
She loves hiking national parks, windsurfing, and photographing wildlife.
Aside from all those crazy activities, you'll also find her eating plenty of local street food. She is absolutely fearless when it comes to trying new things.
---