Is Myanmar safe to visit? How can you stay safe when visiting the country formerly known as Burma? Check out these top tips for traveling to Myanmar safely.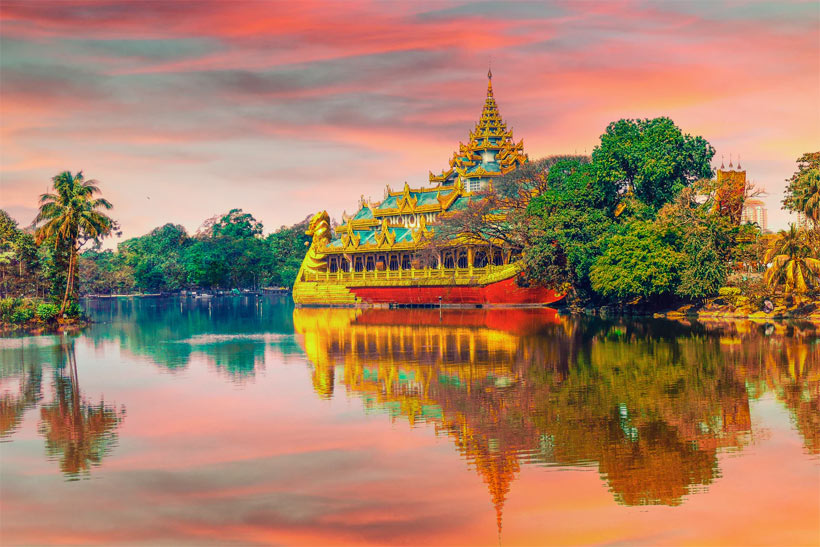 Some links below are affiliate links. At no additional to you, I will earn a commission if you make a purchase.
So you're eyeing up Myanmar as a destination? Good choice! This Southeast Asian nation boasts impressive temples, stunning scenery, and delicious local food. Plus, it's still pretty much unspoiled by tourists (probably because its borders were closed to the outside world before 1992!).
Make sure you have the right documentation to enter the country — for instance, Americans should apply for a Myanmar visa for US nationals — and you'll be good to go!
But the one doubt is, how safe is Myanmar? It's a fair question.
Is it Safe to Visit Myanmar?
As a general rule, yes. The vast majority of visitors to Myanmar will be absolutely fine and will have the time of their lives experiencing the country's unique culture.
However, it is natural to have concerns.
The country's leaders have never had a sterling reputation internationally, with the recent military coup drawing condemnation. Some regions experience conflict and the treatment of the Rohingya people has been well-documented.
As a visitor, however, the truth is you're almost certainly going to be fine. The coup has had little impact on tourists and most parts of Myanmar are completely safe — especially the areas frequented by tourists. On top of that, the Burmese people are incredibly welcoming to foreigners.
When visiting any foreign country, there are certain risks, and Myanmar is no exception. The trick is to know what to look out for and how to handle it.
Here are some tips to help you avoid potential risks and stay safe in Myanmar.
Stick to Tourist Areas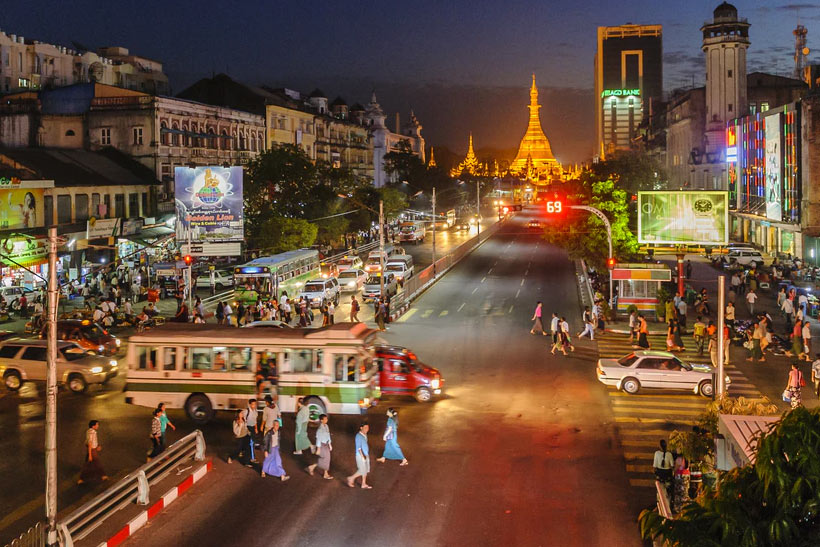 In general, Myanmar is a safe destination for foreign visitors. However, like with many places, it depends whereabouts you go.
As a rule, big cities like Yangon and tourist hot-spots are the safest places to be. Crime is low due to the severe penalties for stealing, especially from foreigners.
Everyone in Myanmar, from the government to small businesses to street traders, wants to encourage more visitors. Tourists mean money. And to that end, most people will go out of their way to make you feel welcome.
However, some areas of the country are off-limits to visitors and others are best avoided. Parts of Kachin, Kayin, Rakhine, and Shan States are notorious for fighting between rebel groups and the Burmese military. You should avoid border regions where possible for the same reason.
Be Careful Where You Hike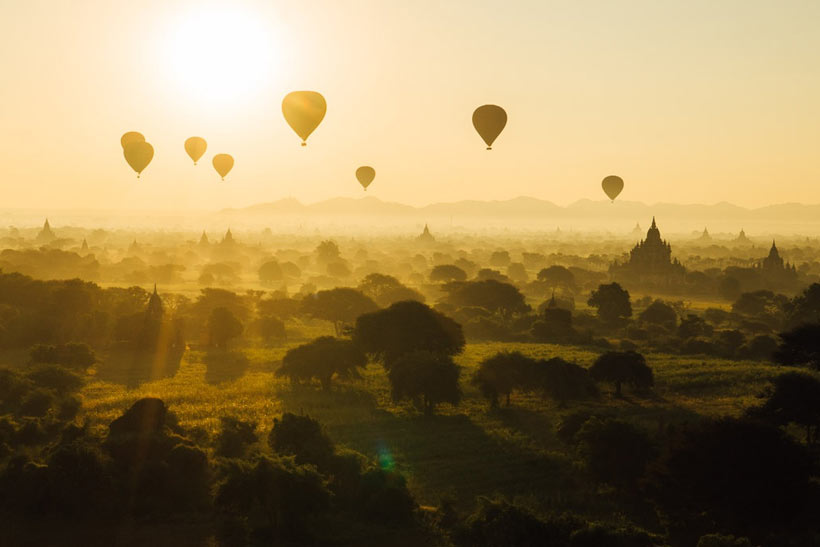 Myanmar is home to some of the most beautiful scenery you're likely to find anywhere in the world. It has a range of environments, from mountains to lush jungle. If you're a hiker, you're in for a treat.
However, you have to be very careful where you step! Like some other Southeast Asian countries, some rural areas of Myanmar have unexploded landmines lying in wait for unsuspecting walkers.
Of course, these mines were not planted to target foreigners — most were intended as deterrents or traps for dissident groups or as a form of border protection. The problem is that no one knows exactly where all of these explosives are, and they pose a hazard to locals and visitors alike.
This is why it is very important to stick to the beaten path in rural areas. There are plenty of mine-free hiking opportunities throughout the country. Always check with local guides where it is safe to walk.
As well as landmines, it's a good idea to keep a sharp eye out for local wildlife...
Know the Local Critters
Seeing animals in the wild is a thrilling experience. Myanmar has its fair share of exotic and beautiful species. However, some can be deadly.
When walking in forest, brush, and grassy areas, always wear proper shoes — this could protect you from a snakebite.
When staying in rural areas, make sure you wash your hands regularly, especially before eating or sleeping. Rodents, such as rats and mice are common, and, while you may not see them, they can transmit germs onto surfaces, which you might then touch.
And then there are the bugs. Mosquitoes thrive in Myanmar, so make sure you bring repellent. Outside of the major cities like Yangon and Mandalay, it's hard to find good mosquito spray, so you might want to consider bringing some from home.
Finally, be careful around monkeys. You'll find groups of them hanging around various tourist sites, like Hpo Win Daung Caves, near Monywa, or Mt Popa near Bagan, begging for snacks. They're cute and all, but they are wild and will bite if you get too close.
Avoid Scams and Touts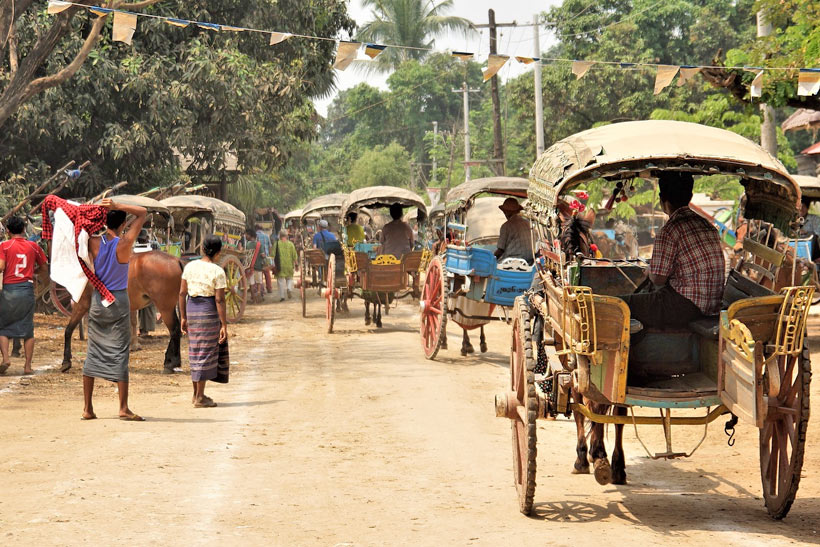 Touts are common throughout Southeast Asia, from Thailand to Vietnam. Myanmar's tend to be less hassle than in other neighboring countries.
Motorcycle-taxi drivers may try to tell you that your hotel is "no good" or "doesn't take foreigners" and try to bring you to another hotel (for commission, of course). As long as you know where you want to go, stay strong, persist, and they will take you there.
As a rule, avoid people selling tickets to tourist attractions on the street. In most cases, you'll be able to do it from your hotel.
Likewise, buying gems and changing money on the street is a no-no — in many cases they will try to rip you off.
As always, keep your wits about you and use your common sense. If something seems too good to be true, it probably is.
Keep an Eye on the Road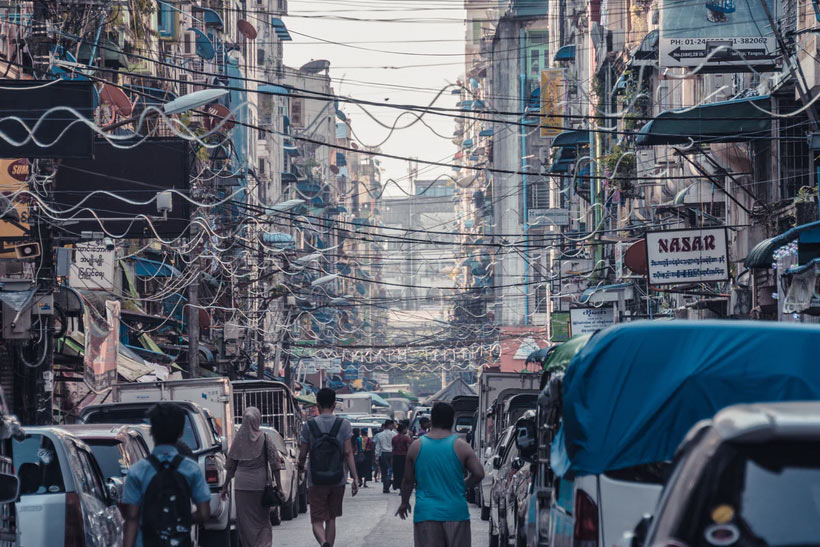 This part of the world is a minefield of poor infrastructure and bad drivers. Be aware that people do not stick to the rules of the road. You should be alert and cautious whenever you cross the road, especially in big cities.
If you're planning to drive during your stay, be very careful and watch the other traffic closely. Honestly, it's probably just easier to rely on public transport.
Stay Alert and Trust Your Instincts
The number one safety rule for traveling abroad anywhere. Myanmar is no exception. Of course, the country is generally safe for foreigners. Crime is low and visitors are rarely targeted. But this doesn't mean that opportunists don't exist. Keep a close eye on your belongings and stay alert in crowded areas.
On a darker note, Myanmar has also been the victim of terrorist attacks on occasion. While these are uncommon, they are one more reason to keep your wits about you. If you see something suspicious or your gut instinct tells you to get out of there, just go.
While you should be aware of these safety risks, there's no reason to be alarmed. Violent incidents are rare and shouldn't put you off visiting this amazing country. It just helps to be alert and aware of your surroundings. Just in case.
With that in mind, you're ready to experience the wonders of Myanmar. From the romantic colonial setting of Mandalay to watching the sunrise over the temples of Bagan, you'll have a truly unforgettable experience in this unspoiled, exotic country.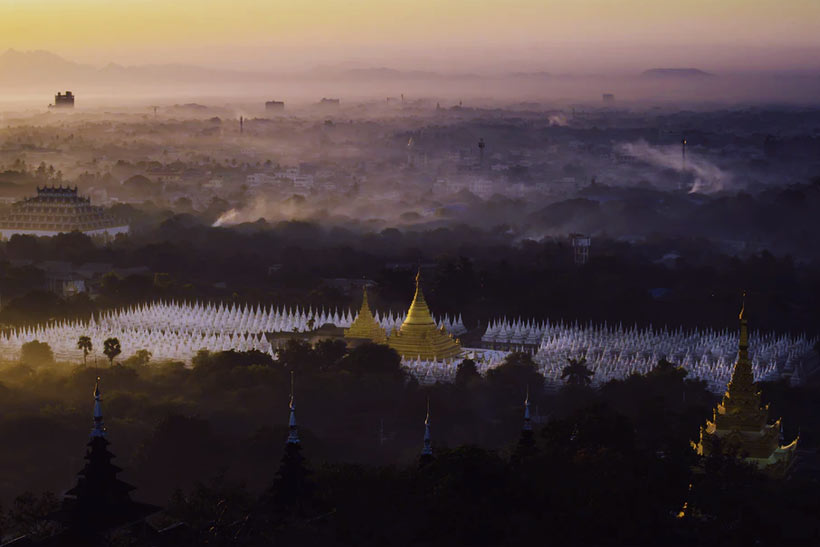 Are you ready for Myanmar?
Are you ready to fly to Myanmar? Here some quick booking links and resources that I use myself for travel planning. These websites will help you to get started with your Myanmar itinerary!
Cheap Flights to Myanmar (and around)
Skyscanner is my favorite search engine for finding cheap flights, I always start my flight search here! I've tried plenty other flight websites - hands down - Skyscanner has the lowest rates, almost every time! 
Transport within Myanmar
Bus, boat, and trains: 12Go.Asia is one of the most reliable websites in Southeast Asia when it comes to booking buses, ferries and railway. Get an instant seat confirmation and start your overland travel worry-free.
Find a place to stay in Myanmar
Hostels, hotels and resorts: Agoda is excellent if you're looking for hotels from budget to luxury! It's one of the largest hotel booking websites in the world. Plenty of options to book now and pay later, or even pay at the hotel. Risk-free booking, many with free cancellation. 
Apartments and houses: Airbnb is a fantastic option if you prefer staying like a local, and looking for a unique accommodation! I'm using it for years and got amazing places through it! If you have never used Airbnb before, you can get $45 off on your first booking!
Travel Insurance worldwide
SafetyWing is a super affordable Travel Medical Insurance, starting from only $37 per 4 weeks. It's perfect for travelers and digital nomads! They will help you with financial help when have to see a doctor, or if there's an emergency and you need to go back home. Don't go overseas without travel insurance!
More Blog Posts from South East Asia
Thank you for reading. If you like this article, please share!
---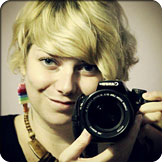 About the Author:
Sabrina Iovino started JustOneWayTicket.com in 2012. She's half German, half Italian and has traveled to 70+ countries around the globe. She feels weird to write about herself in the third person, so she'll switch now. Let's restart:
Hi, I'm Sab! This is my blog and I write about the things I love. Mostly. 
Follow me on Facebook | Instagram | Pinterest | YouTube | Twitter
---