Do you know how to manage your medications while you travel? If you're not sure, this article will help. Get the best advice on how to store them, get them through security and avoid hassle.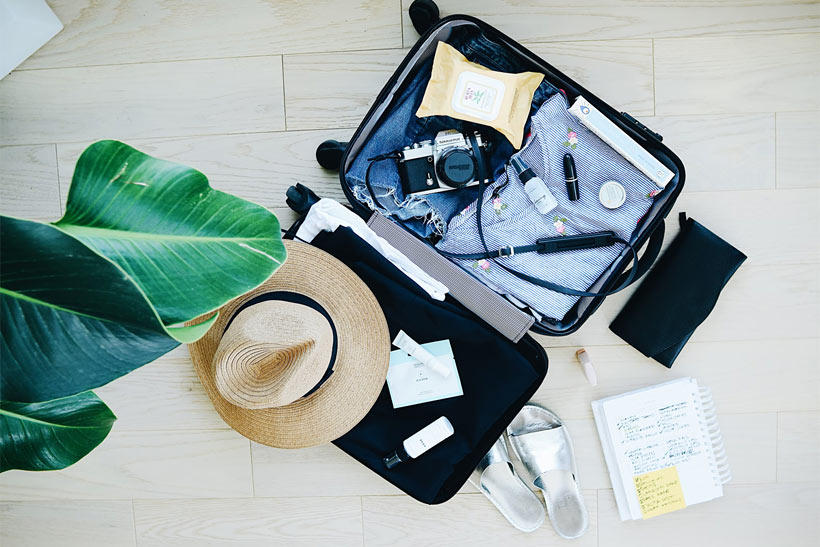 Travelling around the world is a wonderful experience, but there is one thing that can make it a little tricky: medications. Taking all your pharmaceuticals with you as you make your way through various airport terminals and border crossings can cause problems.
As controlled substances, medications are a magnet for security agents. At the same time, they are vital for your health and wellbeing, so you don't want to be without them. Needless to say, wondering whether you will be able to take your medications with you overseas can be a highly stressful experience.
Fortunately, millions of people travel with medications every year so it is possible. But you'll need to take precautions. Here's what to do:
Manage Your Supplies
First thing's first: managing your supplies. Go to a pharmacist, such as Oxford Online Pharmacy and ask them to group your medications into packets according to when you need to take them. This way, you can just slip them in your hand luggage and not have to worry about opening multiple pill bottles as you move around.
Be sure to make a record of the generic name of your pill brand before you travel. That's because different countries have different names for medications. For instance, "metformin" is the generic name for the branded medication Glucophage. Likewise, "metoprolol" is the generic name for the hypertension drug, Lopressor.
Carry Them With you
Flight schedules are prone to changes, so if you need to take medications regularly, you should always carry them on with you. You don't want to be in a situation where your flight gets diverted and your meds are stuck in the hold.
Data suggests that 20 percent of flights are delayed by 15 minutes or more - so it is a real risk. Air traffic control issues, adverse weather, bird strikes, crew delays, catering issues and mechanical issues can all cause you to veer off schedule.
Check That You Can Take Medications Into The Destination Country In Advance
Don't leave it to the last minute to check whether you can take medications into your destination country: check in advance.
Most governments provide helpful information that passengers can use to find out what they need to do when they arrive. Many will put medications and controlled substances into categories such as "allowed", "allowed provided restrictions are met," "permission required," or "not allowed." If you require permission, you can apply in advance.
Usually, it is a purely procedural process. If you are not allowed, you will have to seek alternative arrangements with a local healthcare provider.
Keep Medications At The Correct Temperature
Medications can be heat-sensitive. Common pharmaceutical substances requiring cold storage include:
Insulin
Botox
Exenatide
Adalimumab
Liraglutide
Prostaglandin
Always check the label.
If you are travelling by car, leave your drugs in the glove compartment or the trunk to prevent them from degrading. Those travelling by plane should keep drugs in hand luggage and insulate them with thick material and ice packs. You can also buy small insulated cool boxes or even store your drugs into a Thermos flask.
Keep Your Medicines In Their Original Packaging
Border officials may take issue if you remove your medications from their original packaging so always keep any tablets or powders in labelled containers. Do not open any packaging until you are in your destination country unless you have to.
To avoid problems at the border, take your doctor's prescriptions with you and any notes explaining your conditions. Make sure that you ask your doctor for special written permission to use restricted equipment such as syringes and oxygen tanks. If you are carrying liquids on board, inform security staff first. Most countries allow you to take liquids on aircraft for medical purposes, but not all.
Keep Track Of The Time Zone
If you are travelling a long way, the time in your destination will be different from the time back home. This can throw off your medication schedule. To avoid missing doses, use your phone for local time and your watch for your medications. You can also convert times on the fly so long as you're confident doing so.
Speak to your doctor about whether it is okay to follow local timings for your medications, or whether you should stick with your original schedule.
Keep Medications Out Of The Sun
If you're heading to a warm, sunny location, make sure that you protect your medications from the sun. You may notice that many bottles have darkened brown glass. This is to protect the content from UV damage, something that can degrade the efficacy of the medicine. Certain statins and antibiotics are photosensitive, so store in a cool, dark place.
Bring Prescriptions From Your Doctor
If you are going to be abroad for some time, you may need to buy more medications overseas. You can make this process easier by carrying a new prescription from your doctor. In many cases, your physician back home can issue a prescription online.
Again, if you're not quite sure what to do, go and visit a local pharmacy or travel doctor. They will have the most up-to-date information on where they can provide prescriptions overseas and what you need to do.
Beware Of Restrictions On Over-The-Counter Drugs In Other Countries
Medications might be available for anyone to buy over the counter in your home country, but they could be illegal at your destination. For instance, a woman was arrested for carrying Sudofed from the US into Mexico.
Again, check ahead to see whether your medications are allowed - both prescription and non-prescription. You don't want your foot cream landing you in jail.
Wrapping Up
We won't sugar-coat it: taking medications abroad can be tricky, but it is possible. Just make sure that you get the advice of your doctor and local pharmacist and follow the tips provided above.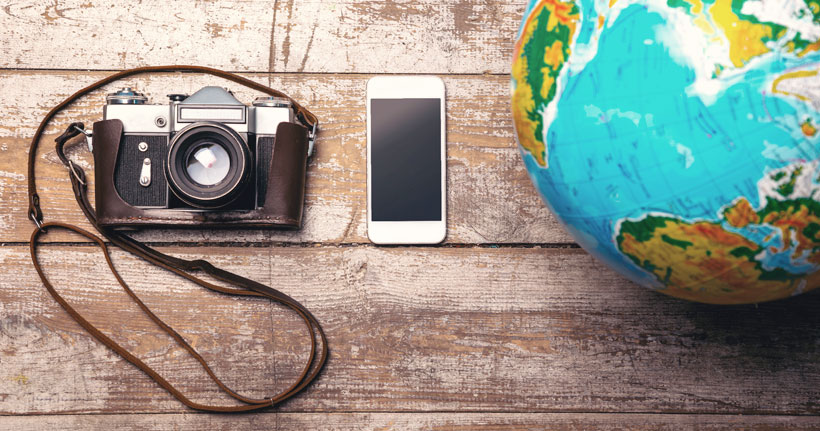 More Blog Posts about Traveling
Thank you for reading. If you like this article, please share!
---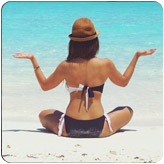 About the Author:
Jennifer Anders is a freelance writer who has traveled extensively and enjoys exploring off-the-beaten-path locations around the world.
She loves hiking national parks, windsurfing, and photographing wildlife.
Aside from all those crazy activities, you'll also find her eating plenty of local street food. She is absolutely fearless when it comes to trying new things.
---