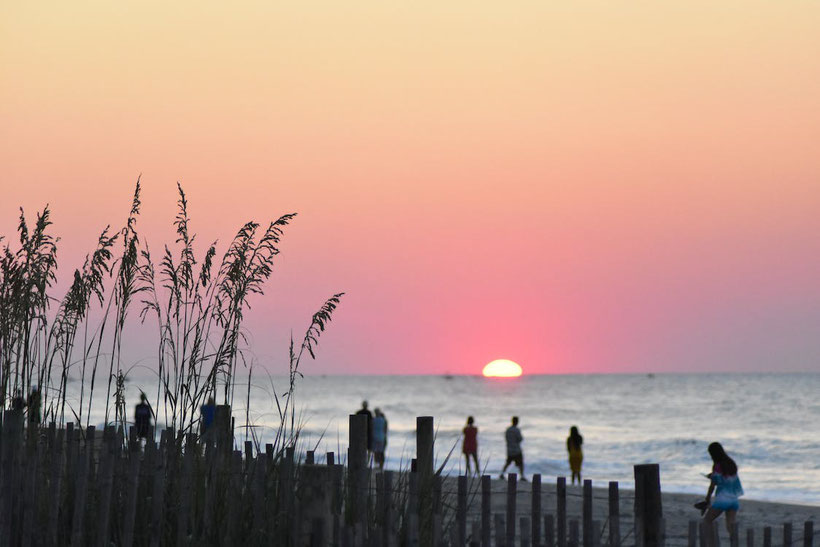 Myrtle Beach, South Carolina, is a popular destination for travelers looking to enjoy the sunshine and explore all the vibrant coastal town offers. Its warm subtropical climate, lush scenery, bustling boardwalks, lively nightlife, and stretches of white-sand beaches make this an ideal vacation spot for families. It can also be the perfect romantic escape or a fun-filled weekend getaway with friends. 
From adrenaline-pumping oceanfront attractions and diverse entertainment options to excellent shopping opportunities and a fantastic culinary scene, there's no shortage of activities to enjoy in Myrtle Beach. 
If you're planning on visiting this beautiful town, there are lots of spots to see and exciting things to do. With that in mind, here are nine fun things to do in Myrtle Beach. 
1. Visit the Myrtle Beach Boardwalk & Promenade 
Take a stroll down the 1.2-mile-long Myrtle Beach Boardwalk & Promenade and enjoy the ocean views and some of the area's best attractions, including arcades, cafes, and souvenir shops. You can find numerous benches and swings along the way if you need to take a break from all the walking. 
Next, you can ride on the iconic SkyWheel, a 200-foot Ferris wheel with fantastic beach views. Unlike a regular Ferris wheel, the SkyWheel features 42 glass-enclosed, temperature-controlled gondolas, giving you the ultimate bird's eye view of Myrtle Beach. Up to six people can fit in each gondola, making it the perfect group activity! 
2. Catch a Dinner Show At Pirates Voyage
Whether you're a fan of dinner shows or not, you can't miss this one. Why? Because nobody puts on spectacular shows in Myrtle Beach, like the Pirates Voyage Dinner & Show. 
Enjoy a delicious four-course feast as the famous pirate Blackbeard, and quartermaster Captain Calico Jack lead the Crimson and Sapphire crews on a journey of discovery. 
There are swashbuckling sword fights, magical illusions, beautiful mermaids, and tropical birds to see. This fantastic dinner show is one of the most popular in Myrtle Beach and is perfect for families, friends, and groups of all ages.
If you're looking for a fun experience coupled with a fabulous four-course meal, this is where you want to be. Traveling with kids? Get in early to be part of a fantastic pirate and mermaid makeover with the crew. 
Don't forget to book your tickets in advance, as they sell out quickly.
3. Enjoy a Wax Museum Experience
The Hollywood Wax Museum Entertainment Center is home to a vibrant, interactive wax museum and special events. Take part in a time-honored tradition of wax museums by taking pictures with your favorite celebrities, movie scenes, and characters. 
Peek into the Pop Vault, solve the confusingly Maze of Mirrors, and visit the zombie-themed Chemacorp Lab. You'll find several props and costumes to play dress-up, along with interactive games and experiences. It'll be an unforgettable experience that will leave you with fond memories to treasure. 
4. Spend the Afternoon at The Family Kingdom Amusement Park 
The Family Kingdom Amusement Park is the only oceanfront amusement park in the area and has something for everyone. Enjoy over 38 thrilling rides, from classic carousels to towering roller coasters and slingshots, and a water park with splashy slides and pools. 
There are also plenty of classic carnival-style games like ring tosses and prize wheels. Plus, you can find some delicious eats to fuel your fun. 
If you're feeling competitive, head to the game arcade for some good-natured competition. No matter your age, you will have an afternoon of fun and excitement at Family Kingdom Amusement Park.
5. Take a Tour of Brookgreen Gardens 
Experience nature at its finest and explore the 9,000 acres of Brookgreen Gardens. With sculptures, lawns, trails galore, and plenty of wildlife, it's the perfect place to escape and have fun. 
On your tour, you can enjoy butterfly gardens, meadows, pristine landscapes, and nature trails leading to a picturesque river. Don't forget to visit the Lowcountry Zoo, which is home to animals like alligators, river otters, and even bobcats. 
While no food is allowed within the zoo, designated picnic areas offer plenty of shade to enjoy your lunch.
6. Meet Nature's Fiercest Animals At Alligator Adventure
The Alligator Adventure at Barefoot Landing is one of the most attractive places in Myrtle Beach, SC. From Albino alligators, American alligators, and Chinese alligators to Yacare, Utan, and other crocodiles, it houses some of the most feared predators. 
But don't worry, you won't be in danger; there are all sorts of educational demonstrations and shows that will allow you to learn about these fascinating creatures. 
Plus, there's a large variety of amphibians and birds to view! You'll find macaws, cassowaries, Chilean flamingos, Eurasian eagle owls, and more. It's an amazing experience, so take lots of pictures to share with friends and family.  
7. Shop At the Market Common 
If you're looking for a shopping experience that is out of the ordinary, look no further than Market Common. This outdoor shopping complex has a unique blend of upscale shopping, dining, and entertainment. 
Here, you'll find everything from trendy clothing stores to outdoor cafes. You can also catch a movie at the theatre or stroll around one of the many public parks. Besides, there are always fun events taking place here. 
The best part is you'll experience the area's vibrant culture and discover some of the best local products. Whether you're looking for a unique gift or want to spend the day exploring, Market Common is sure to seep you in awe.
8. Visit the Ripley's Aquarium
The Ripley's Aquarium of Myrtle Beach is home to thousands of fish, sharks, rays, and other sea creatures. 
Soar through an underwater tunnel, observe the colorful coral reef and its inhabitants, or relax in the Rainforest Room while watching elegant jellyfish. The aquarium also features various shows and talks to entertain and educate visitors. 
You can also get up close and personal with penguins at the Penguin Encounter. Ripley's also offers Glass Bottom Boat adventure with only 3 inches of glass separating you from the sea life below. 
Spend a day at the Ripley's Aquarium, and you'll leave with an appreciation for the ocean's majesty and many fond memories.
9. Get Some Sun at Windy Hill Beach 
Located at the southernmost tip of North Myrtle Beach, Windy Hill is a secluded beach known for its calm waters, white sand, and tranquil atmosphere. It is the perfect place to catch the rays on a sunny day!
The beach is quiet, clean, and well-maintained, no matter what time of year. In addition to swimming, you can rent beach chairs and umbrellas to enjoy a day of sunbathing or partake in some beach volleyball games that often take place. 
If you're feeling hungry, plenty of nearby restaurants and snack bars are available to satisfy your cravings.
Conclusion
Myrtle Beach is ideal for a relaxing or exciting vacation, with miles of sandy beaches, warm and inviting waters, and plenty of attractions to see and experience. 
Enjoy a swashbuckling dinner and show at Pirates Voyage, explore the boardwalk and amusement park, visit Ripley's Aquarium, shop at Barefoot Landing, and spend a fun-filled day soaking up the sun at one of Myrtle Beach's many beaches. 
So, what are you waiting for? Start packing already!
More Blog Posts 
Thank you for reading. If you like this article, please share!
---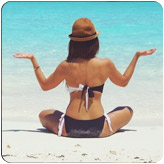 About the Author:
Jennifer Anders is a freelance writer who has traveled extensively and enjoys exploring off-the-beaten-path locations around the world.
She loves hiking national parks, windsurfing, and photographing wildlife.
Aside from all those crazy activities, you'll also find her eating plenty of local street food. She is absolutely fearless when it comes to trying new things.
---