The Republic Of Ireland has captured the awe and attention of travellers for generations. Despite its size, The Emerald Isle boasts no shortage of natural attractions, its rugged coastlines and cliffs offering respite from the bustle of urban life. Ancient landmarks offer a glimpse of the country's rich history, while the energetic city festivities provide immersive experiences with its progressive, youthful, culture.
Those that want to witness Ireland's beauty for themselves have many options. The country's public transportation offers an easy and affordable way to get around, while organised bus and cruise tours take travellers around the country's most famous beauty spots while removing the headache of travel planning. Car rentals, on the other hand, give drivers the freedom to traverse Ireland's winding roads on their own terms. To help you determine the best way to see the Emerald Isle, we've outlined the strengths and weaknesses of each method of transport.
Car Rental
As we argue in 'Should You Rent a Car on Your Next Vacation', car rentals are one of the best ways to get around a country. Easy, comfortable, and convenient, driving saves you the hassle of having to plan your trip around tour or public transport schedules. Additionally, many of Ireland's attractions are best accessed by car: witnessing Ireland's unique cliffside views requires traversing remote country roads.
Still, driving can be challenging, especially if you come from a country that drives on the opposite side of the road. Fortunately, car rental companies in Ireland, such as Avis, Europcar, and Enterprise, will usually provide supplemental car insurance. Insurance options include third party insurance against theft, accident, and injury, collision damage waiver, and personal accident protection.
Organised Bus Tour
With freedom also comes decision fatigue. If you don't want to be responsible for researching routes, destinations, accommodations, and other aspects of travel, consider taking an organised bus tour. Not only do tours streamline the experience of travel, but they also give you the opportunity to meet like-minded travellers. Popular tour companies, including G Adventures, Intrepid Travel, and Contiki, also have tours for specific types of travellers, such as women, youths, and active travellers. Contiki, in particular, has mini-tours that immerse travellers in specific destinations and activities for a shorter period of time.
Organised bus tours in Ireland usually include the country's highlights, including Galway, Killarney the Cliffs of Moher, and the country's capital, Dublin. More extensive tours might also include Belfast and other locations in Northern Ireland. The downside of group tours is that there is usually little room for flexibility. So, if you want to see other sites, consider another option.
As Part of a Cruise
Cruises are another stress-free way of seeing Ireland. Compared to bus tours, cruise tours tend to be more slow-paced and luxurious. As shown by luxury cruise company Explora Journeys, cruise tours offer high-class amenities not present in bus tours, such as in-suite dining, wellness and fitness programs, and spas.
Essentially, cruise tours are travelling hotels that let tourists explore a country while putting relaxation at the forefront of the experience. The main sea cruise ports in Ireland are Dublin, Cork, and Waterford, while river cruises, the most popular being down the River Shannon, take visitors to lesser-known towns and cities in the centre of the country.
Public Transportation
The most environmentally friendly way of getting around Ireland is via public transport. Trains and buses are a great option for fans of sustainable transport — Ireland's transit network Irish Rail even plans on introducing battery-electric rail cars to reduce their carbon footprint. If you're not too keen on driving in a foreign country, Ireland's network of trains and buses can take you where you want to go, hassle-free. However, you'd be restricted to specific departure schedules and routes.
The best way to get around Ireland depends on what your priorities are. Public transport and car rentals are great options for travellers who want the freedom to move on their own, while organised tours are fantastic for people who prioritise relaxation. For more travel information do check out our other posts at Just One Way Ticket.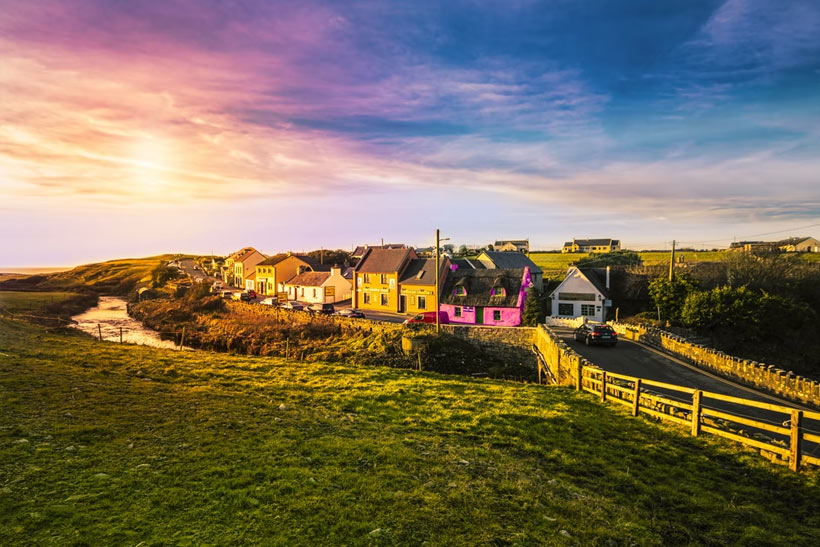 More Blog Posts from Europe
Thank you for reading. If you like this article, please share!
---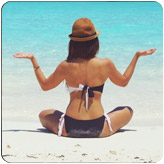 About the Author:
Jennifer Anders is a freelance writer who has traveled extensively and enjoys exploring off-the-beaten-path locations around the world.
She loves hiking national parks, windsurfing, and photographing wildlife.
Aside from all those crazy activities, you'll also find her eating plenty of local street food. She is absolutely fearless when it comes to trying new things.
---