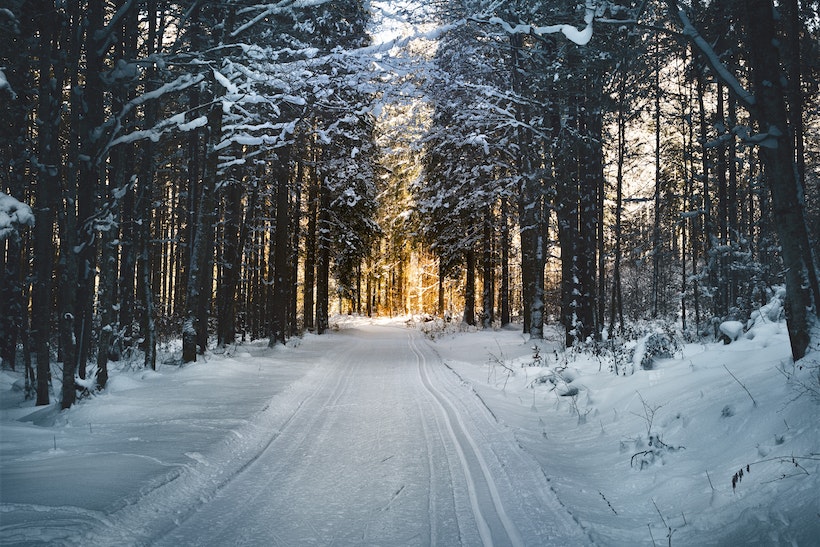 Winter breaks occur right around the holiday season, and they are one of the best opportunities to spend well-deserved family time with loved ones. So, it's only right to make the most of this opportunity and plan a family vacation to a far-off winter wonderland, escape from bustling city life, and enjoy a healing trip with your fam. However, planning a family vacation isn't as easy as it may seem. After all, there is so much to consider. Planning everything down to the last detail ensures you can enjoy this healing trip instead of fretting over what you did and did not bring once you're there. Today we've shared five tips and tricks to make your life easier and make planning a vacation a breeze.
1. Make reservations at your earliest
For any trip during the winter months, cabins are the best accommodations, as they offer a panoramic view of the snow-filled landscape. They are a staple of any cozy and relaxing getaway. However, whether you're traveling to the heart of the Great Smoky Mountains in Tennessee or have planned a vacation elsewhere, winter break is the busiest time of the year at every holiday destination. And we can't stress enough the importance of booking your cabins early, as they are often the first to be all-booked. Kids adapt well to cabin accommodations that give a home-like, cozy feeling with lots of space for them to play and run about.
Don't forget to consider the size of your family and whether you're traveling with a pet when booking. For example, if you are traveling with a large group and a pet and plan to stay at Pigeon Forge in the foothills of the Smokys, you need to look into some large pet friendly cabins in Pigeon Forge TN, at your earliest to avoid inconvenience. Besides, booking early might even cost you less since last-minute bookings often have a higher price tag attached.
2. Get the timings right
With kids going to school or college and parents off to work, families have less time to travel together. Thankfully, with the holiday season quickly approaching, winter break is just around the corner, so you can soon take them on a fun-filled adventure. Plus, family travel is not just for summers; winter and spring also provide an excellent opportunity for family retreats and excursions. If your children are still in preschool or younger, you can organize your travels whenever you choose.
For older kids, it's best to follow the school calendar. However, you can still whisk them away for a good time on weekends. Plan a weekend getaway, take a road trip to unwind, and spend quality time with your loved ones.
3. Plan your activities
Holiday destinations have a lot to offer. Most places have something for every family member and provide a complete package of fun. Participating in outdoor recreational activities like snowboarding or ice skating is a great way to bond with family members over shared experiences. However, it's important to remember that participating in too many activities might cut into quality time spent together as a family.
Ensuring everyone is satisfied with the schedule is essential to having a stress-free and enjoyable family vacation. Don't forget to plan kid-friendly activities when traveling with small children.
Although outdoor activities are fun, they can be tiring or repetitive. Look up everything to do and see at your travel destination and plan your travel itinerary accordingly. Think about whether the planned activities in the itinerary can keep everyone entertained. Pick a place that offers something for everyone, whether it's a chance to get active at a theme park or unwind in a peaceful mountain cabin.
4. Set your goals
It is not enough to just plan a trip to get away from your hectic lifestyle or try out as many new things as possible. You should also give some consideration to the direction in which you want the relationship with your family to go. A family getaway during holidays presents an excellent opportunity to get to know your family better and build stronger bonds with one another.
For instance, the goal might be to enjoy each other's company and catch up on life events amongst nature. In that case, you can take your family away for a trip to a stunning location, where you can snuggle up by a warm fire and share stories. While it's essential to make the most of your time off together and have fun, don't forget to take advantage of the opportunity to connect on a deeper level by being fully receptive to your loved one's thoughts and feelings.
5. Make sure you have travel insurance 
Because of the high likelihood of accidents and the need for medical attention, winter tourists should have comprehensive health and accident insurance. It would be best if you always prepared for the worst possible scenario while traveling since you never know what can transpire, and it might be scary to be far from home during such times. Private insurance coverage may help pay for unexpected medical bills. It may even cover other expenses like hotel stays and airline adjustments if you incur them due to illness or injury. Make sure your ski insurance covers winter sports, and be wary of policies that exclude certain activities.
Bottom line
Most people live hectic lives with different responsibilities and commitments. Spending quality time with family is often the last thing on their list. Winter breaks provide an excellent opportunity to spend quality time with your loved ones and bond with them over the holiday season.
What better way to enjoy winter in full swing with your loved ones than to take them for a fun-filled winter adventure over the break? The sight of snow-covered trees and the sound of falling snow can make even the most jaded adult feel like a child again. Take advantage of the winter break to plan out the best family trip of all time. Use this article as a guide to ensure you don't leave out anything important and have a great time with your loved ones.
More Blog Posts 
Thank you for reading. If you like this article, please share!
---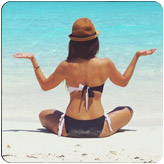 About the Author:
Jennifer Anders is a freelance writer who has traveled extensively and enjoys exploring off-the-beaten-path locations around the world.
She loves hiking national parks, windsurfing, and photographing wildlife.
Aside from all those crazy activities, you'll also find her eating plenty of local street food. She is absolutely fearless when it comes to trying new things.
---