Lose yourself amidst the bizarre Chocolate Hills. Fall in love with the cuddly Tarsiers and make friends with smiling locals. Bohol has everything for the perfect getaway!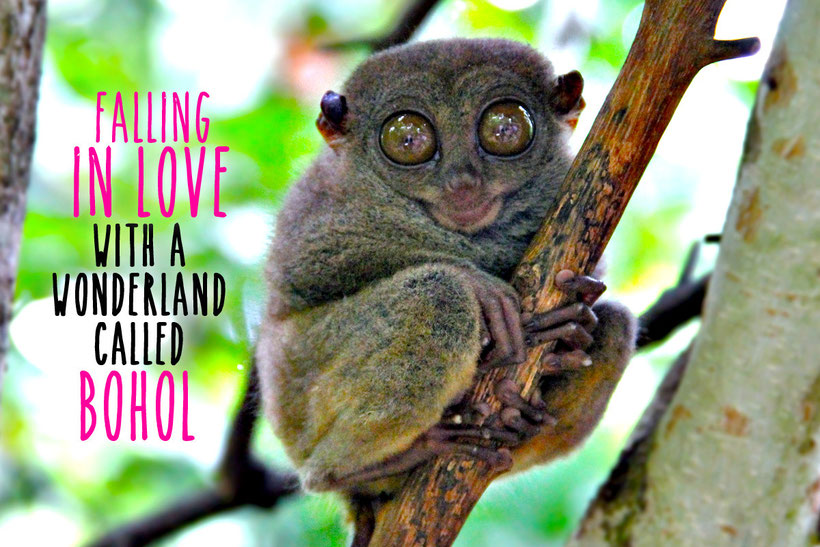 A few weeks ago, I wasn't even sure, if I should include Bohol in my travel itinerary. Fortunately, I did and it couldn't have been any better! You've never heard of Bohol? What?? You're probably not Filipino then. Bohol is located in the Visayas, a 2-hour boat ride away from Cebu. It's the 10th largest island in the Philippines. Okay, that might not be interesting enough for you. So let me tell you that its extraordinary attractions make Bohol a major tourist destination. Getting more interested? I'll tell you, Bohol is a fun place that has so much to offer!
---
---
Bohol has everything you're dreaming of...
People come here for the white beaches and beautiful nature with its diverse wildlife. The world class diving, waterfalls and hundreds of caves for spelunking. And they come for the incredible history along with its colonial Spanish churches. I'm only scratching the surface.
I mainly came for 3 reasons: The beautiful beaches, the magnificent Chocolate Hills, and the cute Tarsiers! Of course you'll find plenty of beautiful beaches in the Philippines, so let's focus on the hills and the Tarsiers first!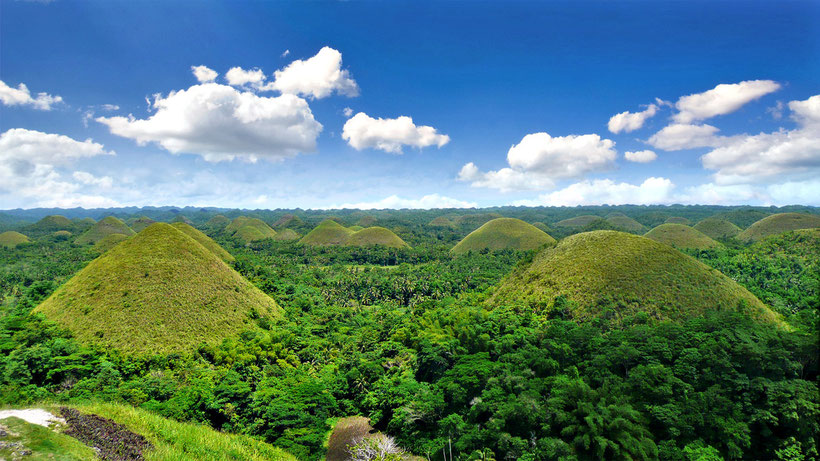 THE CHOCOLATE HILLS
---
Let's start with the Chocolate Hills, the greatest pride of Bohol. Basically it's a strange group of oddly shaped hills, a lot of hills. There are more than 1000. It's not easy to describe the place; it's like a piece of art. An unbelievable scenery.  I felt like being on the set of a science fiction movie. They look extremely surreal. It's hard to believe that the Chocolate Hills are not man-made.
They're a natural wonder, and personally, I think they look
 like giant boobs.
No offense, I mean that in a good way. However, you probably noticed that the Chocolate Hills are covered with green grass. So, where is the name coming from? Good question. The hills turn brownish during the dry season. That's why they call them the Chocolate Hills because . . . yes . . . chocolate is mostly brown.
Even today, scientists aren't able to figure out how the Chocolate Hills were formed. However it was, this strange earth formation looks truly fascinating, for sure.
---
---
Almost as impressive as the Chocolate Hills itself were the people posing and doing performances in front of the hills to get extremely memorable pictures. Very amusing. I should have taken some shots of that. 
Shouldn't forget to mention, there is a bell on top of the highest hill. Ring the bell after making a wish. Let's see if my dream come true. No I won't tell you here. That's bad luck!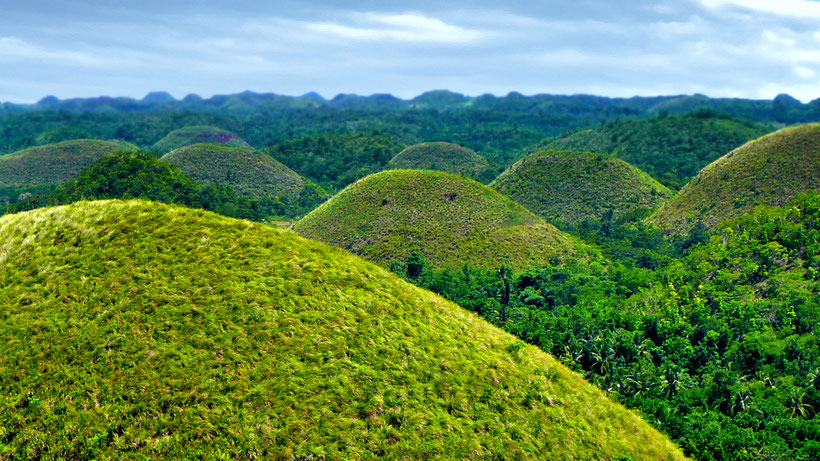 THE PHILIPPINE TARSIER
---
Let's talk about those cuddly Tarsiers. Sweetest creature ever! Like a mix of a monkey and a rat . . . or bat? Whatever, it's easy to fall in love with them. These tiny Tarsiers are sleeping all day, only getting active at night to find food. Their heads can rotate 180 degrees. The Tarsier is small, like a human fist, but it has extremely huge eyes which make it look like Gizmo from the Gremlins. 
You might wanna pick one from the tree and keep it as a pet because this little furry thing is such a cute creature.
Don't even think about it. I'm serious, please don't take them home. And don't cuddle with them either!!
They're actually pretty bizarre animals. If they're getting stressed (probably from rude tourists being loud or taking photos of them with flash) they tend to commit suicide. The Tarsier will hit his head against something until it dies. No joke! They are very sensitive to noises and light, so you better be very cautious around them. Here a few more shots . . . aren't they gorgeous?
Click on the photos to enlarge.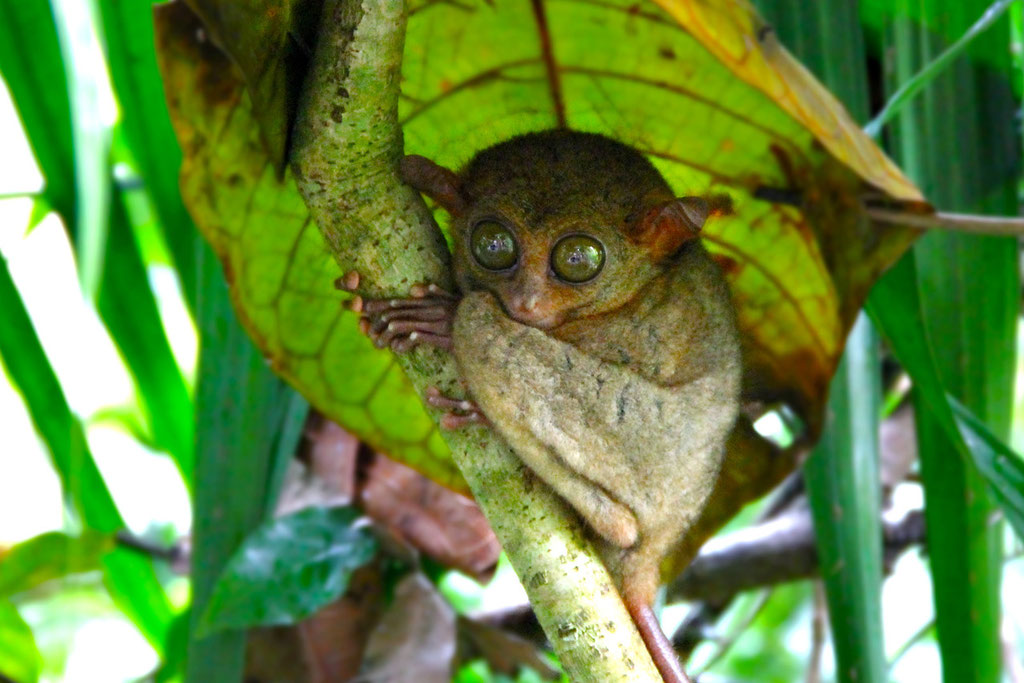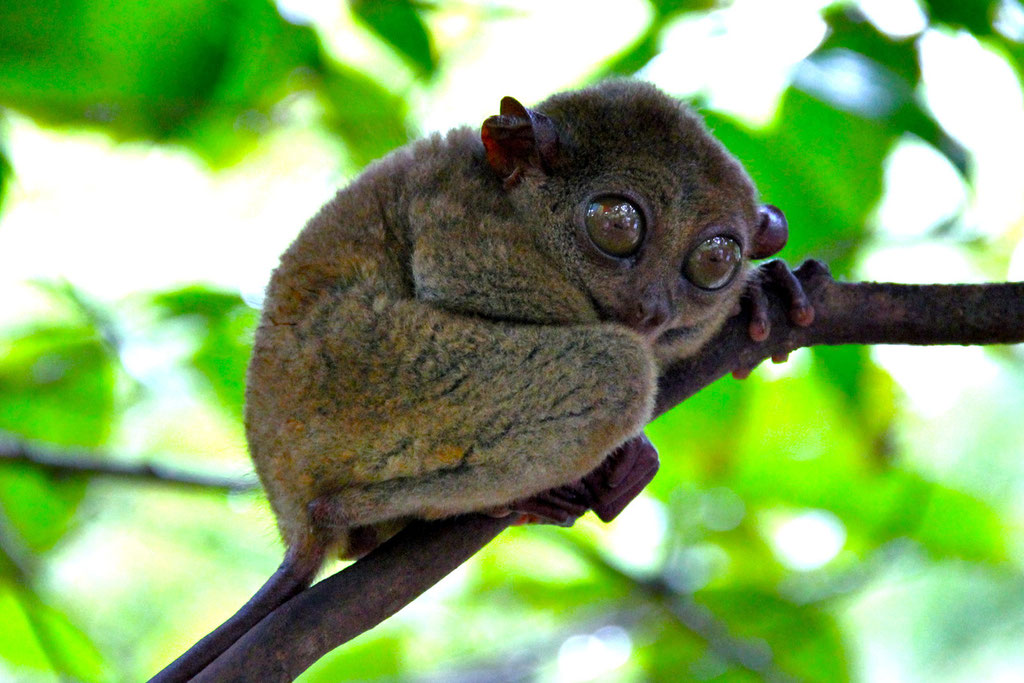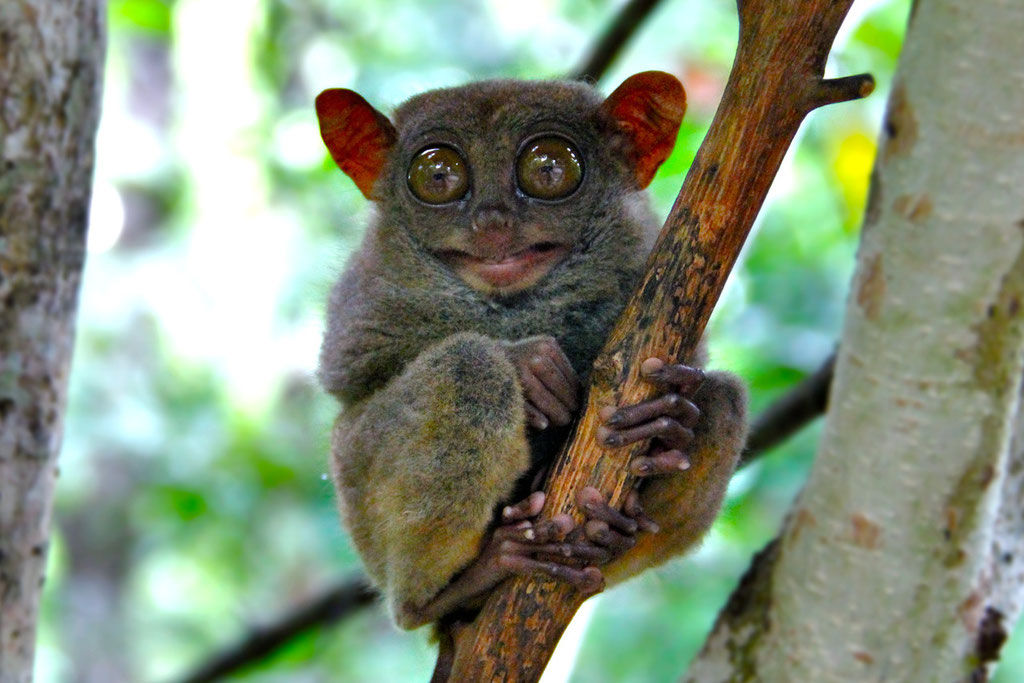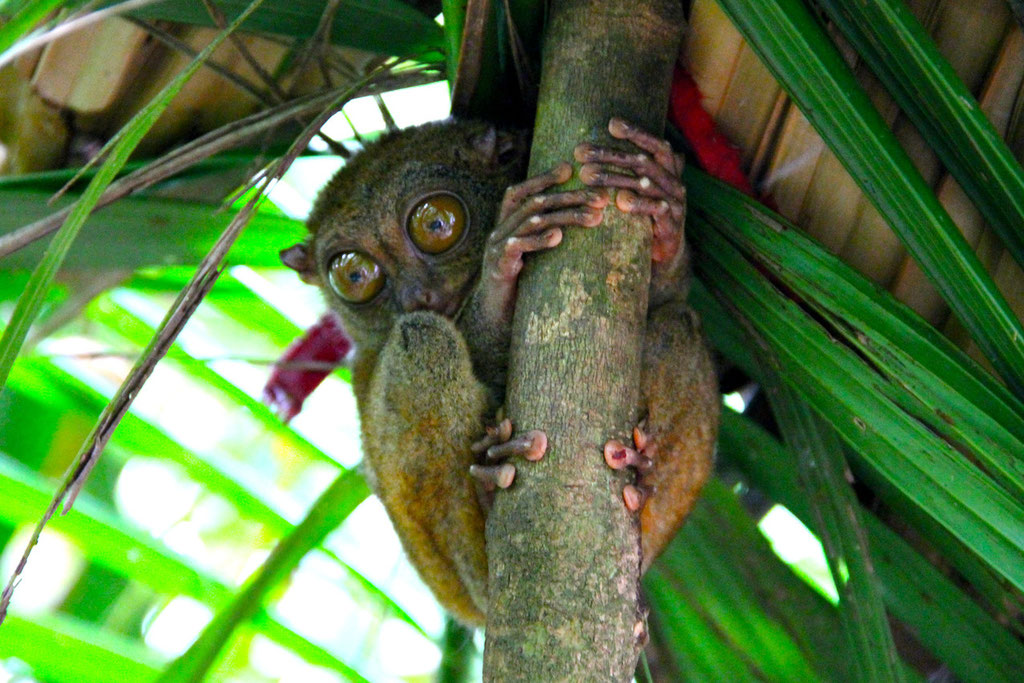 BEACHES AND ISLANDS
---
Bohol is surrounded by more than 50 Islands, including Panglao Island, which is one of the most visited tourist destinations in the Philippines. The most popular and developed place in Panglao Island is Alona Beach, a 1.5 kilometer long stretch lined with coconut palm trees. The place is truly beautiful with its white sandy beach and crystal clear water. There is fantastic snorkeling in Panglao and you can find a reef right in front of Alona Beach. 
Bohol and Panglao are connected by two bridges, so it's easy to get there.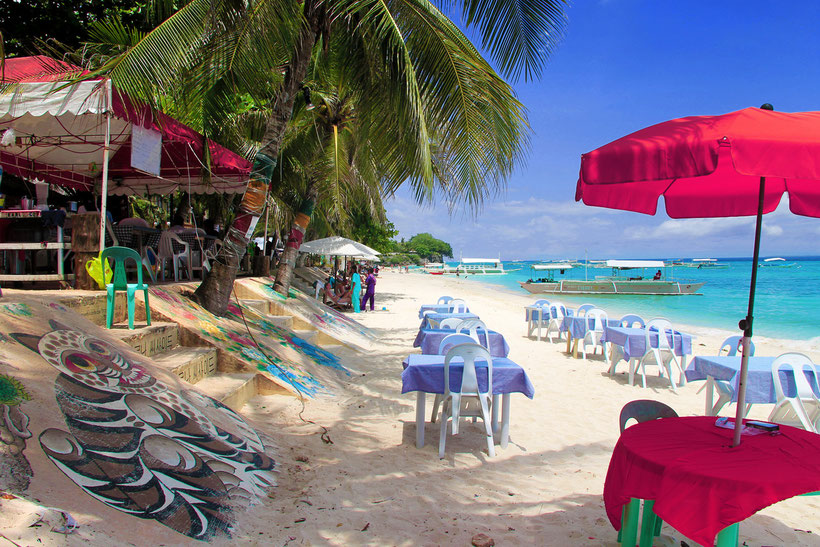 With a coastline of more than 250 kilometers you can expect some awesome beaches. One of my highlights was definitely a trip to Virgin Island, a C-shaped Island with a long white powdery sand bar. The pristine Island is 20 minutes away by boat from Panglao.
---
---
There is not much to do there; just buy a fresh coconut, try some sea urchins and wander around the long sand bar. Or do sun bathing, relax, get a tan and take photos that will make your friends jealous for sure.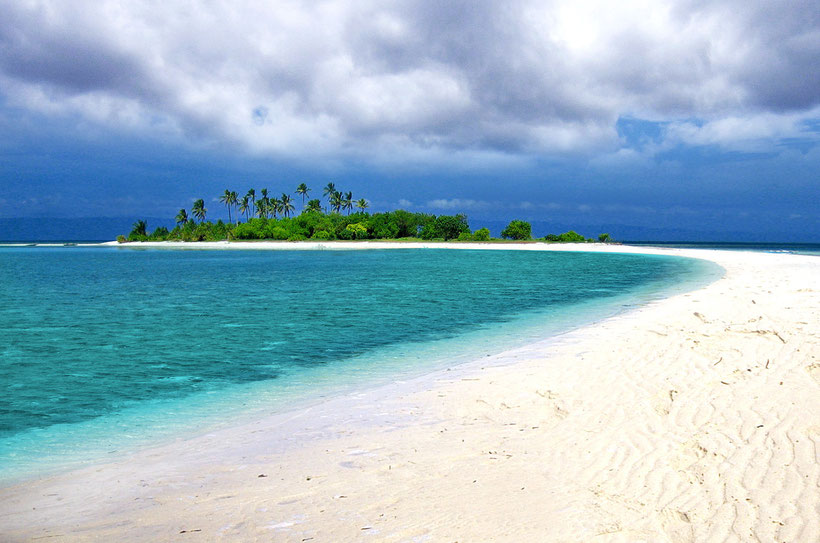 One of my tricycle drivers told me the other day that Bohol exports its sand to other beaches in the world. Apparently, the sand on the Island is of such a high quality that it is some of the best in the world.
Interesting. I'm not sure if he was kidding me, though.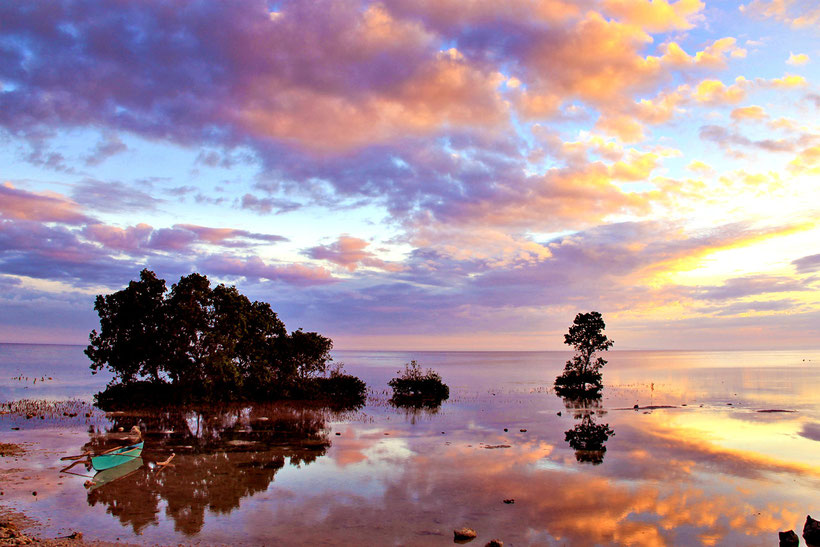 ADVENTUROUS ACTIVITIES
---
There are so many adventurous activities in Bohol such as diving, swimming in waterfalls, exploring caves...
I didn't had enough time to try most of them, but at least once I got adventurous! My highlights was hanging on a zipline - that's between us, but I almost peed my pants! It was scary (you can hear my screams in the video below!!). It is definitely not for the faint hearted! 
THE BEST PLACE TO STAY?
---
Most people prefer to stay in Panglao, which is also one of the top diving locations in the world. It's probably not the cheapest option to stay there, but a great place to meet fellow travelers, find dive schools, shops and good restaurants. It also got a bunch of tour operators, who are more than happy to book a trip for you.
If you're on a tight budget, you will find decent accommodation starting from 600 PHP for a double room along the main road that leads down to Alona Beach. Unfortunately, during peek season it gets really crowded and expensive, so try to avoid that time!
---
---
I stayed 3 nights at Hayahay Resort in Panglao and it was really amazing. The beach-front hotel is perfectly located, right in the center of the gorgeous Alona Beach. My room was very spacious and lovely decorated. The room had A/C, safe, fridge, hot water, shower with dispenser for shampoo and shower gel, plus oil soap. Of course there was also a flat screen TV, which I didn't use. The room was in the back, so it was very quiet.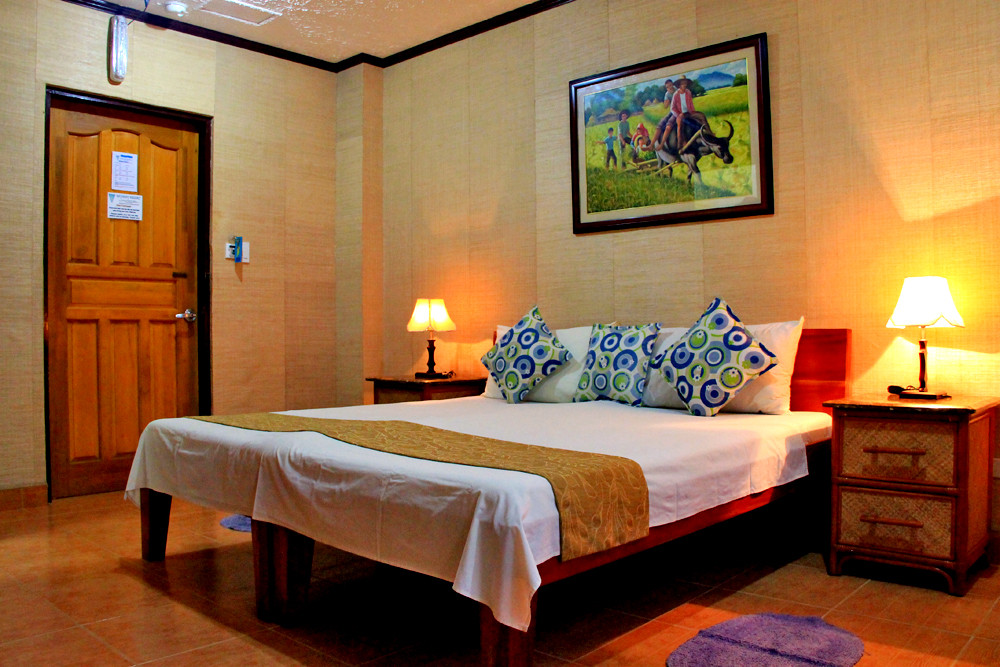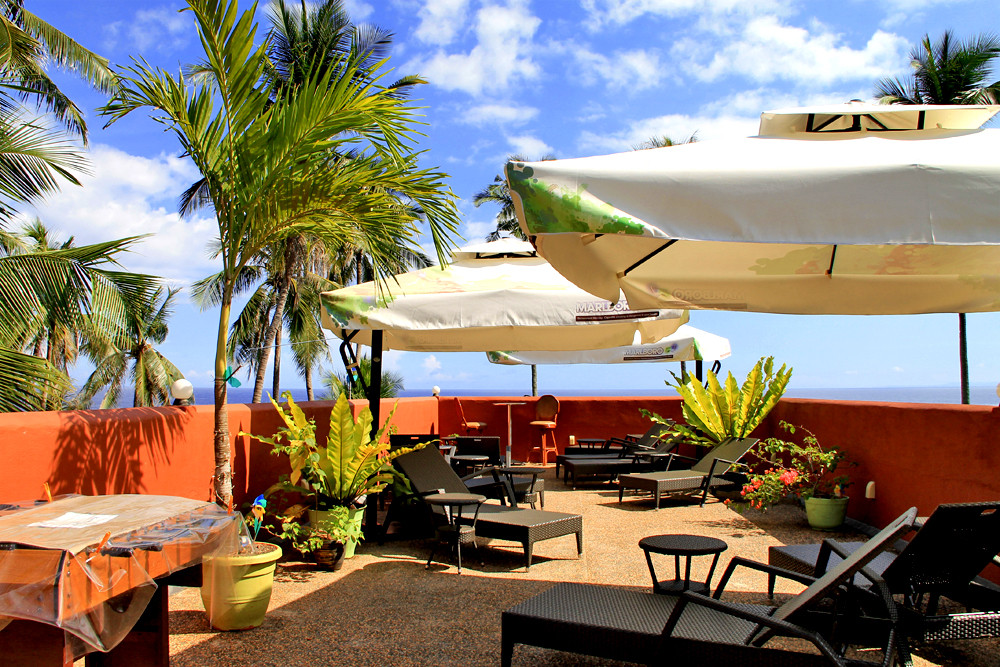 Unfortunately my room didn't have a sea view, but there was a terrace on the first floor which I used several times. On top of the building is a beautiful roof garden with palm trees, sun beds and a terrific view. It was the perfect place to get a tan, escape the crowds and write for my blog (btw, their Internet Connection was incredibly fast).
The hotel is run by Giso, a nice and friendly German guy. He told me that Hayahay means "comfortable, cozy, fresh air", but could also refer to one's achieved state of tranquility - I think he chose the perfect name for his resort. They also offer tours, transfers, and discounts for divers if you book with their dive school. The restaurant offers fresh seafood, pizza and Thai food. The Green Curry is absolutely delicious! I can highly recommend Hayahay Resort after having such a lovely time there. Thanks to the smiling staff!!
Contact:
Hayahay Resort
Alona Beach, 6340 Panglao Island, Bohol, Philippines
Email: inquiry@hayahay.net
Website: www.hayahay.net
Check Rates and Availability.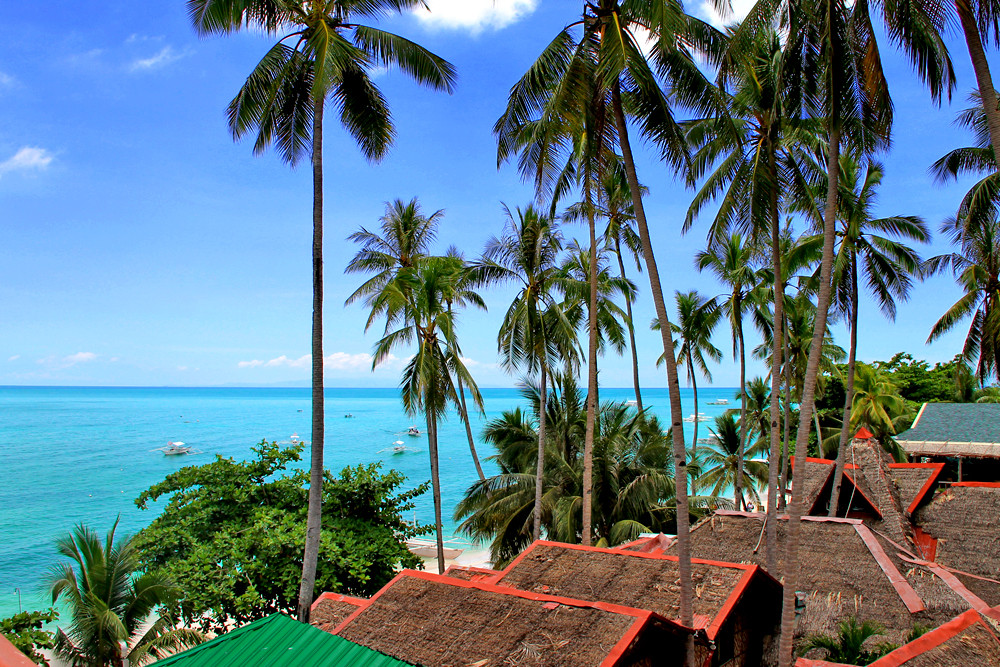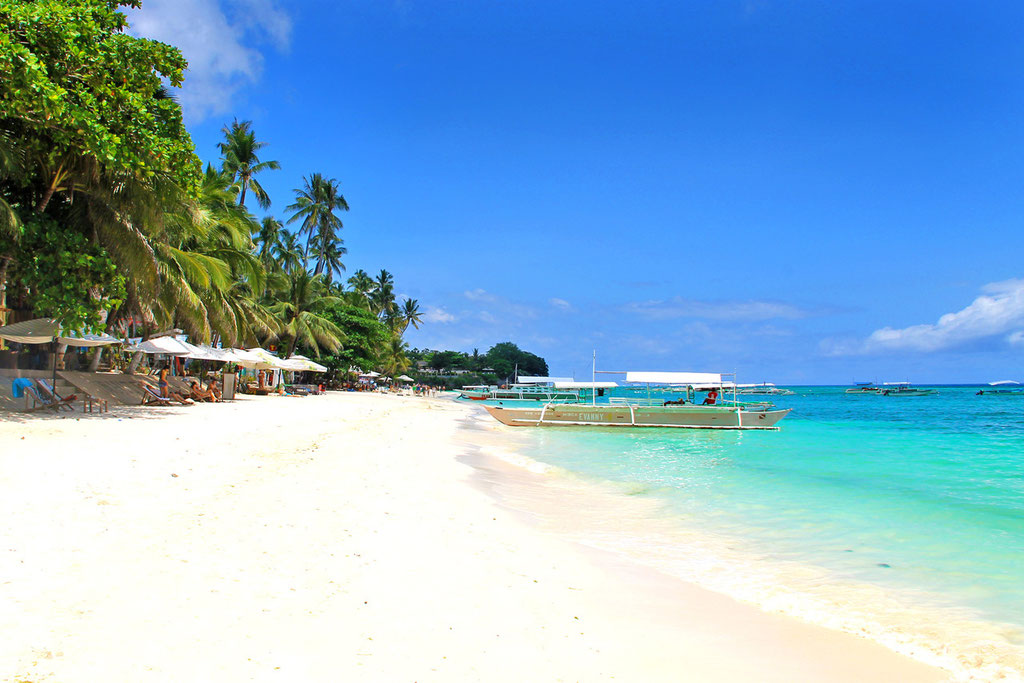 HOW TO GET TO BOHOL?
---
There are no international flights to Bohol. You have to fly via Manila or Cebu.
From Manila, the fastest way to Bohol is by plane to Tagbilaran, the capital of Bohol. For flights check Cebu Pacific Air, Pal Express, and Air Asia. Alternatively, check flights to Cebu and connect from there by boat.
From Cebu take a boat to Tagbilaran. The boat takes 2 hours. Price is around 500 PHP one way with Super Cat.
... TO PANGLAO ISLAND
The taxis at the ferry terminal and also at the Tagbilaran Airport will charge you between 500 - 1000 PHP for the trip to Panglao Island! Haggle as much as you can, they definitely ask for too much sometimes! If you don't mind, take a tricycle; they should do it for half of the price. It will take 20 - 30 minutes to Alona Beach.
Apparently, from Tagbilaran Pier are jeepneys and buses leaving for Alona Beach for only 25 PHP. Unfortunately, I was never lucky enough to get one of those, but that would have saved me a lot. Argh . . . next time!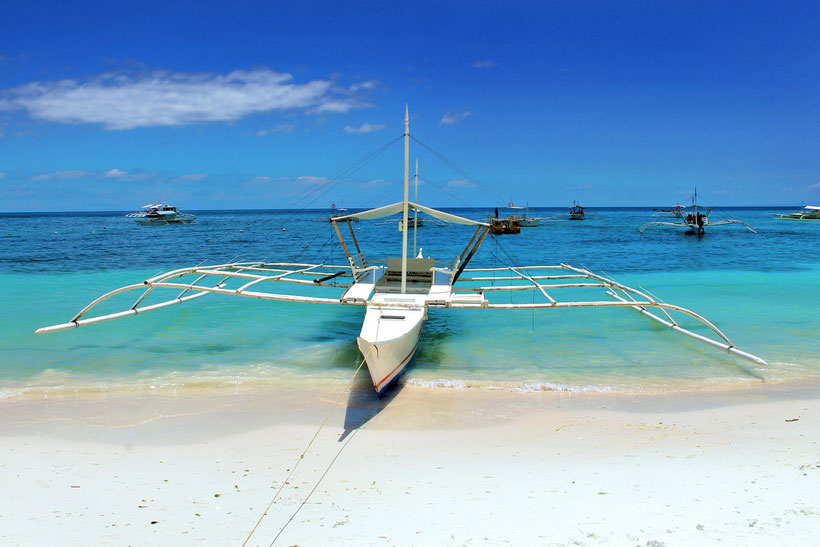 GET AROUND
---
There are plenty of tourist guides who are more than happy to show you the Island, for a price of course. Compare prices before you finally book a tour. Alternatively, hire a car or a motorbike and do the tour by yourself.
The cheapest option is getting around by bus. Bohol Island is easily accessible and almost every town in Bohol has a bus terminal.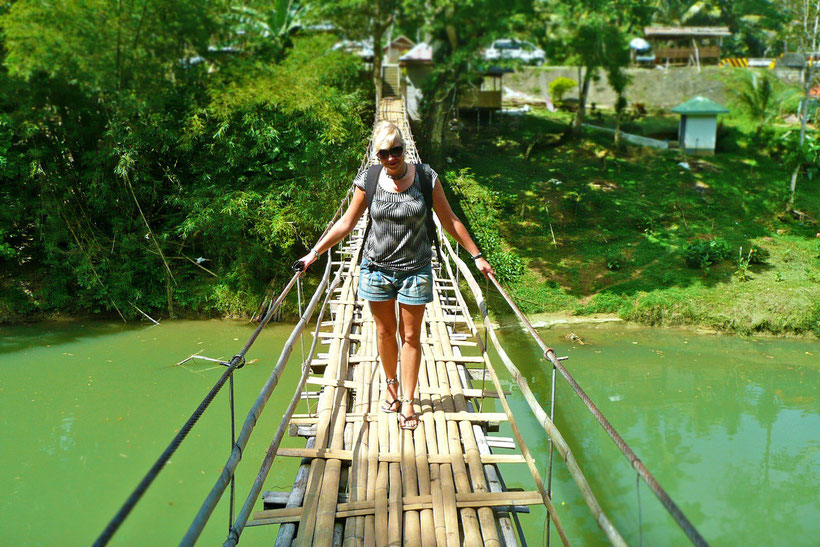 I had such a wonderful time in Bohol, driving around all day by motorbike and enjoying the stunning views of nature. If you can drive, I would suggest that you do the same and hire a motorbike (350 PHP/day).
The streets are in good condition and it's great to stop several times to see some churches, wander through the markets, or just have a coffee.
Don't rush from one attraction to another. Bohol is not only about the sightseeing - it's also the lovely and kind locals that makes the experience of staying in Bohol extremely unforgettable.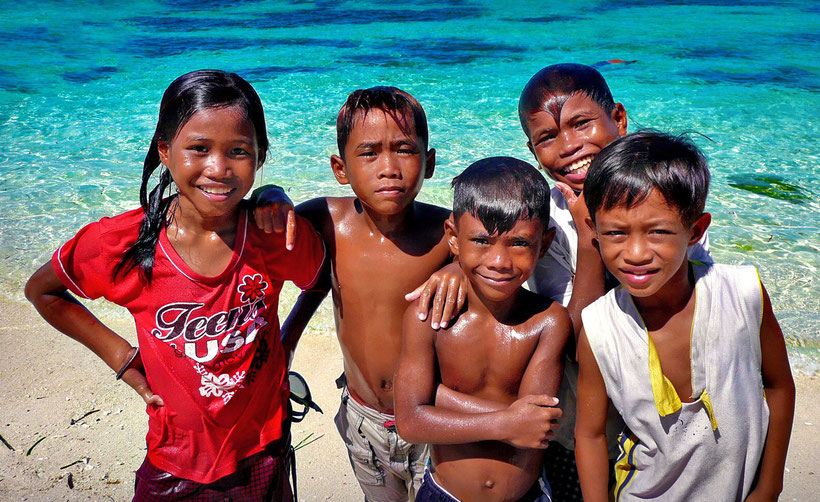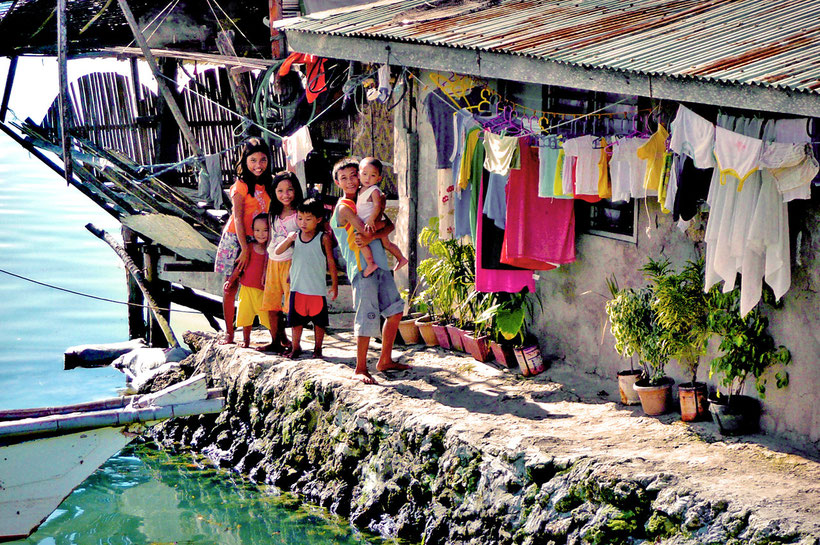 Unfortunately I did not have the time to see and experience everything that Bohol has to offer. I guess I should have spent a few months there! Next time, I'll come back for sure!

PS: For all the attractions that Bohol has to offer, please check Tripadvisor or Lonely Planet!
If you need help in finding accommodation in Bohol, check out Agoda, I highly recommend them!
---
---
Have you been to Bohol or Panglao Island? What did you like the most? Feel free to share your experience in the comments below. 
Thank you for reading.
A big thanks to Hayahay Resort for their generous hospitality. My stay at the Hayahay Resort was complimentary, all opinions are my own.

 
 
 
 
 
 
 
 

 

ABOUT THE AUTHOR

 

Sabrina Iovino is the founder of JustOneWayTicket.com. She's half German, half Italian and has traveled to more than 50 countries around the globe. She feels weird to write about herself in the third person, so she'll switch now. Phew...much better! Let's restart:

Hi, I'm Sab! This is my blog and I write about the things I love. Mostly.

 

Follow me on Facebook | Twitter | Instagram | Pinterest | Google+ | Youtube