Looking for a luxury romantic getaway with spectacular views? Have a look at the Amorita Resort, it's the perfect seaside retreat with signature Filipino hospitality.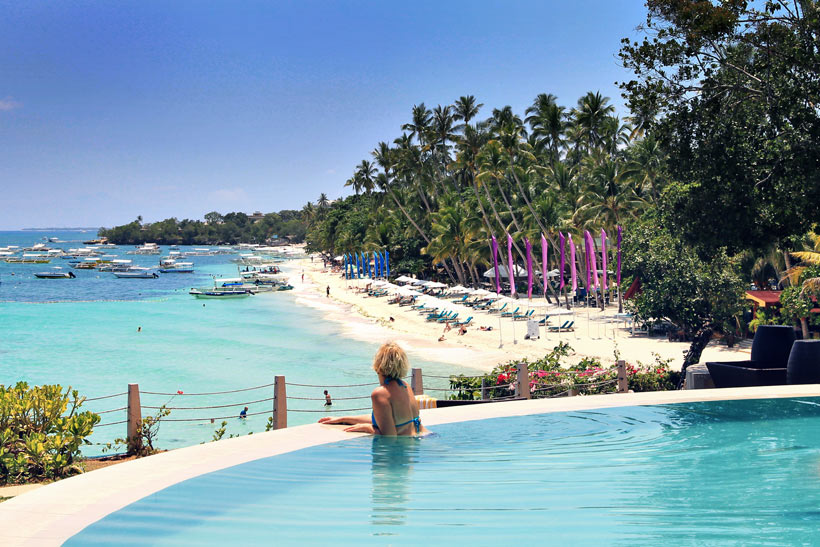 It was my third visit to Bohol and I have to say, this time I enjoyed it the most. I guess it had to do with our accommodation choice. We spent 3 nights at the glorious Amorita Resort and I'm thrilled to give a review about this extraordinary hotel on my blog today.
Before I even got there, my friends Char and Melo told me that the world-famous Instagrammers Murad Osmann and his wife Nataly stayed at the Amorita, just a couple of weeks before my arrival. Now I was even more excited.
In case you have lived under a rock and don't know who Murad Osman is, he's that guy who invented that infamous "follow me" pose. His gorgeous wife is all over his Instagram wearing the most spectacular dresses in front of stunning landscapes. Here are 2 shots of them while they visited Bohol.
Why you should visit Bohol
Bohol is an island that provides each traveling aficionado with an array of off-the-beaten-track attractions. It's an exotic paradise, featured by perfect white beaches, the majestic chocolate hills, cute tarsiers, fabulous diving and stunning landscapes. Without fear of contradiction, this destination is breathtaking.
I wrote a little travel guide to Bohol a while ago, summarizing things to do and see on the island.
If you plan to explore Bohol yourself, you should select a hotel that is similar to the location. Allow me to introduce you to Amorita Resort, a peaceful seaside retreat, which testifies for the hospitality of Filipino. So, what is it about this hotel that won me over?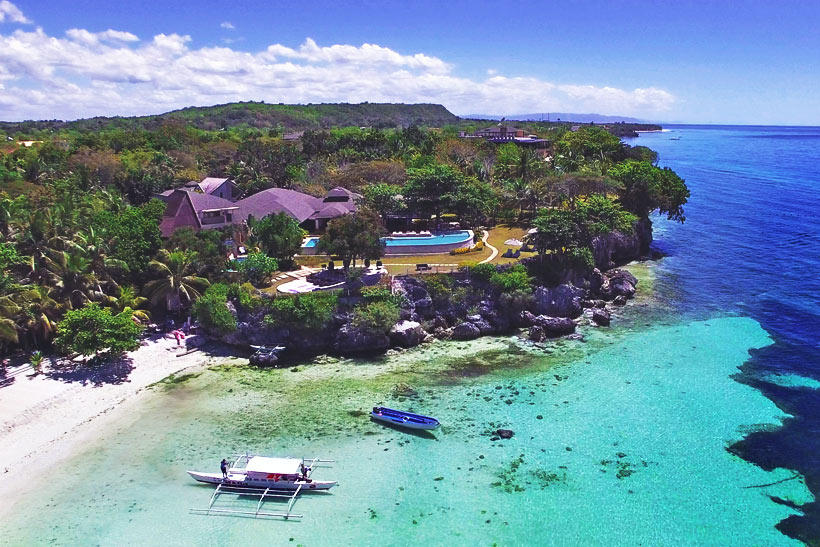 The Amorita Resort
What originally constructs the charm of the Amorita Resort is its location – on the southern edge of Alona Beach, the resort is located at the very top of a limestone cliff. I couldn't believe the view, from up there, it is spectacular. There, you can soak in the view of Alona Beach...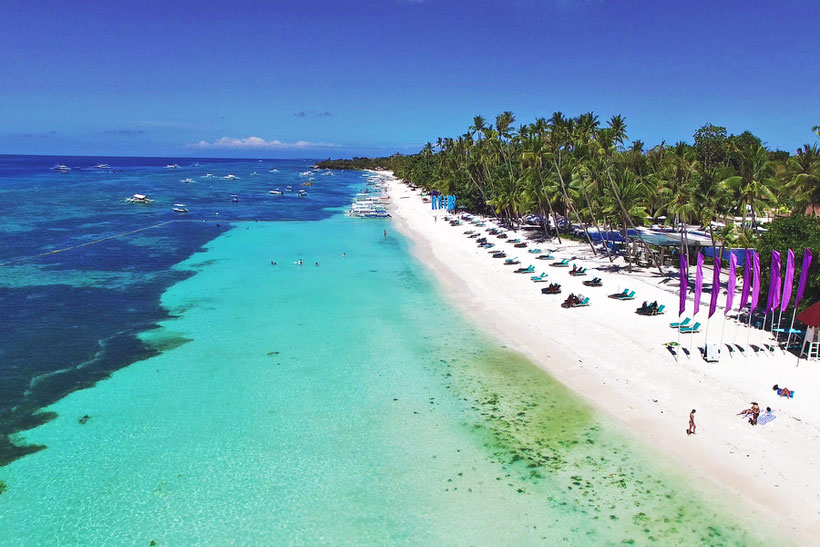 The resort has everything for a perfect vacation. Two infinity swimming pools with panorama views invite to hang out, read a book or enjoy a cocktail. You have access to a private beach with lounge beds, a big garden with hammocks, plenty of space to relax and enjoy.
The Room
When we were taken to our junior suite, we were pleased with how cozy and spacious it was. Obviously, they paid attention to the details. The room was tastefully furnitured. A big couch, desk and large windows that let in lots of light. Some welcome snacks including fruits and homemade cookies were provided on the table. Spacious bathroom with separate shower and toilet. I loved the bathroom soap and the body wash, it smelled so good, like lemon and mint. Wondering if I can buy these ones somewhere?!
The Amorita Resort has several kind of suites. You can check rates and availability here.
The Food
We had pretty much every meal at the Amorita Resort, the food was just too good to eat anywhere else. I was guessing they have an Italian chef because of their extensive choices of Italian cuisine on the menu. Turned out, the chef is Filipino and really know how to prepare Italian dishes. We had several pizzas, lasagna, salads, soups, everything was extremely delicious. They had a good range of vegetarian meals too. 
The breakfast buffet was large, fresh juices, really good coffee and a massive selections of baked items to choose from. This was one of the best breakfasts I had in the Philippines. Are you hungry now? Here are some pictures ;)
Summary
When we read numerous reviews about Amorita Resort, almost all of them were excellent, which made us believe that it might be a bit too good to be true. However, our suspicion was eliminated once we arrived there. The friendly staff provided us with assistance whenever we asked, and they were courteous and respectful in every instance. They made us feel pampered during our entire stay.
Traveling to Bohol feels like entering a new world, where everything looks picture perfect. Our stay at the Amorita Resort was the cherry on top, what further made our stay there even more memorable.
The Amorita Resort is ideal for couples who wish to reconnect and discover the beauty of Bohol, as well as honeymooners who want to relish an intimate getaway in an exotic paradise. I will definitely come back...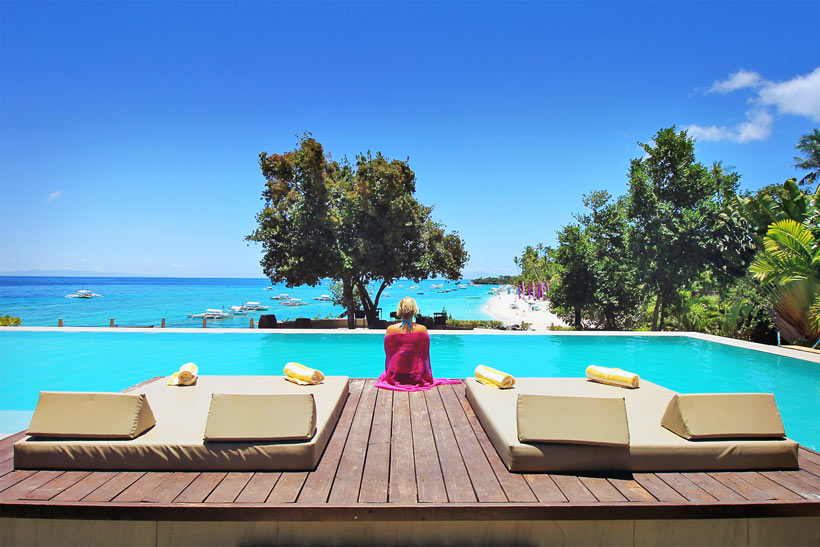 Thank you for reading.
If you like this article, please share.
 
 
 
 
 
 
 
 

 

ABOUT THE AUTHOR

 

Sabrina Iovino is the founder of JustOneWayTicket.com. She's half German, half Italian and has traveled to more than 50 countries around the globe. She feels weird to write about herself in the third person, so she'll switch now. Phew...much better! Let's restart:

Hi, I'm Sab! This is my blog and I write about the things I love. Mostly.

 

Follow me on Facebook | Twitter | Instagram | Pinterest | Google+ | Youtube